Check out our Safety Videos Page for Pilot Awareness and Training
Discover  the most advanced Aviation Center in Chicago.
FLIGHT TRAINING
HOURS
MAX SIM
AIRPLANE
NAT.AVERAGE

 CALL 708-299-8246 for more info.

SPORT, RECREATIONAL
20/30
2.5
25/35
60
PRIVATE PILOT
40
2.5
45
80
COMMERCIAL PILOT
250
50
250
NA
ATP
1,500
50
1,500
NA
INSTRUMENT RATING
40
10
40
NA
Click here to sign-up for our ground school.
Cutting Edge Technology now available for current and future pilots. Come and visit our facility free – Call 708-299-8246 and schedule a free demo tour.
Discover Aviation in the most friendly environment possible.
True VFR environment can be used for a variety of reasons:
1. Student Pilot preparation during all phases of training:
a. cockpit familiarization
b. instrument panel functions
c. aerodynamic basics
d. checklists use and procedures
e. ground procedures and communications
f. use of charts and taxi diagrams
g. flying techniques and emergencies
h. Pilotage and reckoning.
i. Pattern work, landings, Xwind Landing techniques.
j. PTA standards and final exam prep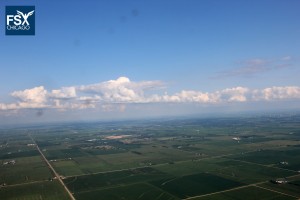 2. The active Pilot:
a. VFR flight to unfamiliar airport.
b. EMERGENCIES – what a great way to learn engine failures and equipment failures.
c. VFR flight into IMC and techniques to get-a-way.
d. Pilotage – based on photorealistic maps.
e. Pattern work, xwind landings.
f. general refresher for all ppl requirement.
3.The non-current Pilot
The perfect way to get back in aviation. Get a few hours in the training device and all will start coming back. You do this at a FRACTION of the price of renting an aircraft. You can do it yourself or with one of our instructors or with your own instructor.
Procedures, emergencies, stalls, Pattern entry, uncontrolled airfields, coms, nav – all can be accurately recreated in an environment  where you will FEEL and actually fly an aircraft.
4. Flight Discovery
What a great way to learn about aviation. We are a big hub of pilots and aviation enthusiasts and we are sharing the same passion. Come visit us and we promise you an unforgettable experience.
You will get first hand of the controls and learn from the pilots how aviation is managed and how it became the safest way of transportation.
VFR flights with fotorealistic maps will take you anywhere in the tri-state area and beyond.
True horizon and 180 degree view will make you feel just as in the real airplane.
Do you think you can land an aircraft? Come and show us.
We are also offering site seeing tours and intro-flight with our premier affiliated schools and clubs.
It's fun. An unforgettable experience which will leave you to want more.
Call 708-299-8246 for a VFR – Visual Flight Rules – Experience you will never forget.
IFR Training
It must be the perfect way of learning and staying on top of Instrument Flight Rules.
We can recreate all approaches/departures/routes needed and all sorts of meteorological conditions – from 1/4 visibility to 0 visibility – all existing airports and airfields.
Our motion simulator will CHALLENGE your senses the same way as in a real IMC flight.
Learn scanning techniques with your CFII and practice them at a fraction of the cost of renting an aircraft. In combination with flying, simulated training devices are the way to go.
BATD's can be used to log 10 hours towards your instrument rating – given the hours are observed by a CFII – whom we will happily provide.
In addition to FAA logging advantage, increased safety makes this environment perfect for testing your IFR skills.  Imagine how easy would be to recreate approaches to an unfamiliar airport you plan on going next weekend. How easy would this make your trip! Cost ? – Almost nothing – Benefits: ALL of them!