Start today!
HOW CAN I BECOME A PROFESSIONAL / AIRLINE PILOT?!
Step 1: Meet Basic Requirements
In order to obtain a commercial pilot's license, applicants must be at least 18 years old and able to speak and write English. Candidates must pass a physical exam (Second or First Class Medical). Endorsements from certificated instructors are also required to verify the level of experience and aeronautical knowledge.
Step 2: Start training as a Private Pilot.
Applicants can train as private pilots initially to learn the basics.This allows them to understand Communications, Compliance, Maintenance and much more!! FSXicago offers private training courses as prerequisites for commercial pilot training.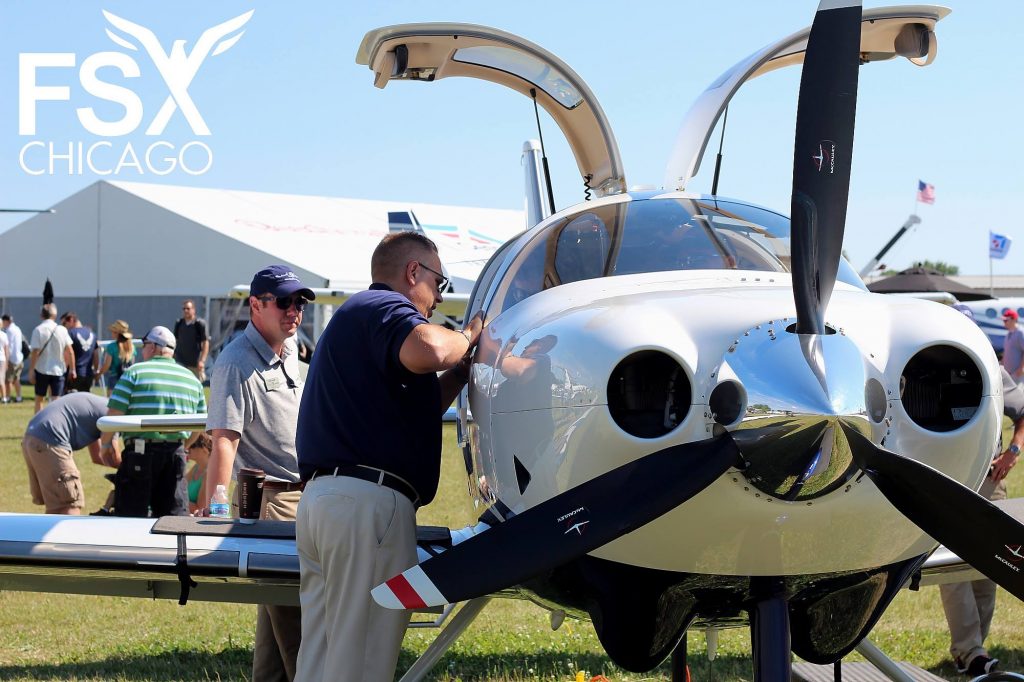 Step 3: Log Flight Hours
Students must log a minimum of 250 of flight hours and meet the FAA requirements: including solo flights and pilot-in-command; The applicant also has to successfully  complete instrument training; and receive training and endorsement for operating a complex airplane. Among other tasks:  cross-country in both day and night time, as well as other minimum requirements.
Step 4: Pass Required Tests
In order to become licensed, commercial pilots must pass the Federal Aviation Administration (FAA) knowledge and practical test – administered by an FAA Testing Center and a Designated Pilot Examiner. The test requires candidates to perform a variety of operational tasks, demonstrate their ability to meet industry standards, and exhibit proficiency in flying.
Step 5:  Additional Certification
Applicants will need to become licensed as an airline transport pilot in order to work for the airlines. Minimum requirements are 1,500 hours of flight experience, and additional FAA licenses. Individual airlines may require additional education and experience, which the U.S. Bureau of Labor Statistics notes can include a bachelor's degree or at least two years of college experience. The BLS' 2014-2024 employment outlook information showed that jobs for commercial pilots were expected to grow by 10%.
A commercial pilot can earn about $100,000 a year to fly aircraft for a variety of purposes.
Enroll in FSX Chicago – Cessna Pilot Center – fast track programs: from 0 to Commercial Pilot and Flight Instructor in less than two years.
Flight instructors graduating from FSX Chicago will have an guaranteed employment interview (to build flying time instructing) at FSX Chicago or our partner schools.

Call 708-299-8246 and start your aviation career today!
Open Positions at FSX Chicago:
1. Certified Flight Instructor – Please call our Front Desk 708-299-8246
2. Advanced Ground Instructor – Please call our Front Desk 708-299-8246