Flight is an extremely rewarding activity!  Studying aviation stimulates critical thinking, improves memory, coordination, attention to detail and has beneficial effects on many other things. Young adults will have increased retention rate, improved focus, better results in other areas of life as a result of aviation programs. Aviation has a unique quality: it is basically a big science melting pot: aerodynamics and fluid dynamics, mathematics, physics and chemistry come together to explain and resolve aviation challenges.
Explore aviation through our discovery programs!
The FSX Chicago Motion Simulator allows many type of aircraft to be flown and hence experience first hand how it feels to fly a Cessna 172 or a Boeing 737.
We call it a Dream Flight, because it is awesome! The latest technical innovation in computing will allow you to be very close to the real thing!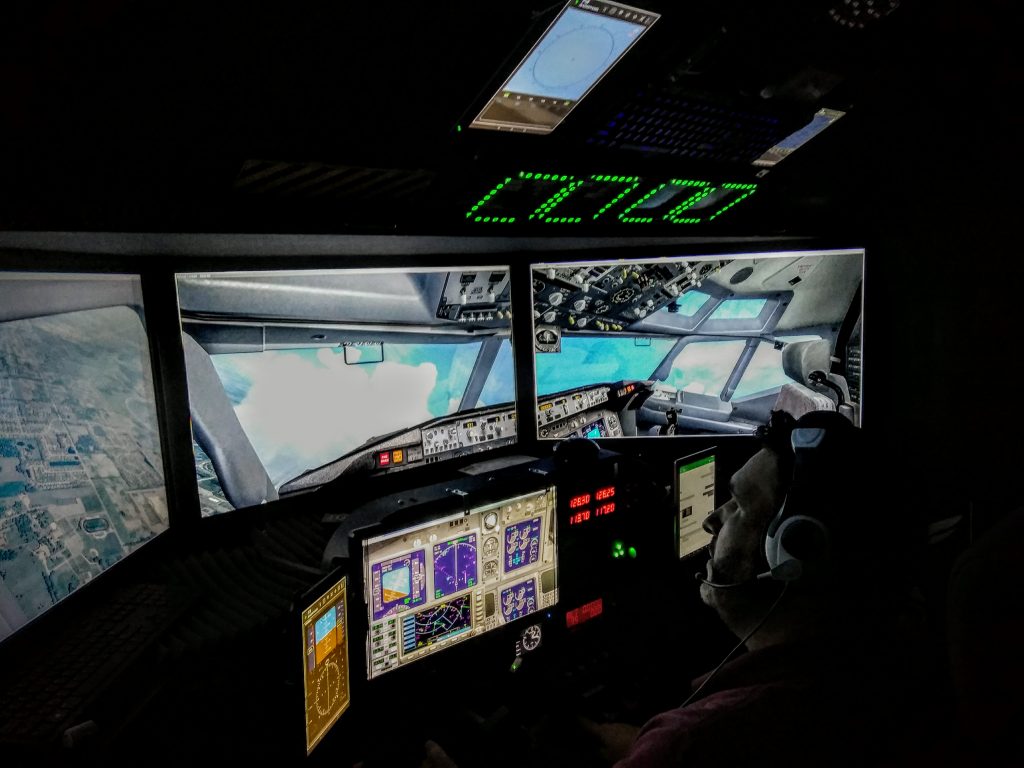 Throughout the years, we have introduced kids, adults and seniors to aviation and they all gave us a big smile at the end!
You can choose from a single engine, twin, turboprop, jet and take to the high definition virtual skies. Don't forget: At anytime you can book a REAL flight with one of our instructors!
Get flying tips from our instructors! If aviation is your passion, you have to come see our Cessna Pilot Center!
Dream Fly Experience / Intro to Aviation takes approximately 75 minutes.
See our Groupon Partner for more details:
Please call 708-299-8246 for any questions about our Flight Discovery programs and/or Simulator Programs.
Personalized Gift Certificates are available online or via phone.
The Groupon Deal featured was designed to provide participants a comprehensive flight experience tailored around General Aviation!
FAQs:
Q: How long ?
A: At least one hour of flight training in a flight simulator with a certified instructor and at least 15 minutes of 1:1 Q&A between you and the instructors. During this 15 minute period we offer career orientation and answer any aviation questions you may have.
Q: Do I get to fly a real airplane ?
A: With this package we can only offer you training in our Aviation Training Devices – same machines we use for our Students – but flights are available in our Discovery packages. You can call 708-299-8246 for more information.
Q: I see you have different locations, where should I come for my aviation (Groupon) experience?
Our Flight School – Cessna Pilot Center and our headquarters are located at 1227 S. Harlem Ave, Berwyn, IL 60402.
Q: Are your instructors FAA Certified?
A: All of our instructors are FAA Certified Flight Instructors with many thousand hours of flying experience and active airline pilots!
Hope to see you soon! You will see how easy it is to fall in love with Aviation !