Do you want to be a part of FSX Chicago's newsletter? Do you have aviation stories you would like to share? Please send them to fsxchicago@gmail.com and we will publish them in our future editions and directly on our websites! Are you working on an interesting project? Let the community know!
---
Great AVIATION Quotes
"To most people, the sky is the limit. To those who love aviation, the sky is home". (Anonymous)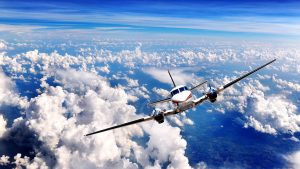 ---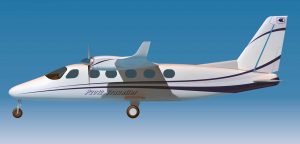 AVIATION News
Tecnam Achieves First Flight for 11-Seat Traveller
Tecnam has achieved first flight for the largest offering in its rapidly expanding product line: the P2012 Traveller. The 11-seat airplane was flown from the 3,141-foot-long grass runway at the Capua Airport (LIAU), adjacent to Tecnam's headquarters.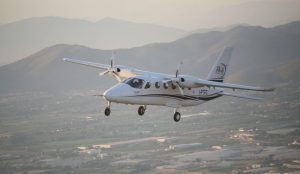 "After a smooth takeoff, I climbed to a safe height to perform our pre-planned maneuvers to check the basic behavior of the aircraft, engine and flight controls", said test pilot Lorenzo De Stefano. "The aircraft responded exactly as expected".
The airplane was designed as a low-cost passenger carrier, with fixed gear and two 350-hp turbocharged Lycoming engines capable of burning avgas or mogas.
The P2012 was designed for a range of at least 600 nm, a top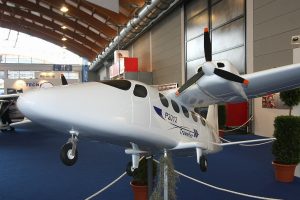 speed of 175 knots at 10,000 feet and short field capabilities.
Tecnam has an aggressive certification schedule and, since last week, the company has already flown the airplane five additional times. Certification is expected in 2017 with first delivery for the Traveller's launch customer, Hyannis, Massachusetts-based Cape Air, expected in 2018.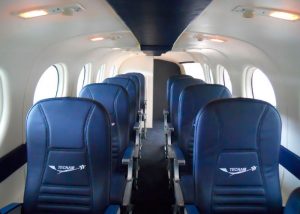 ---
AVIATION News
FAA plans to eliminate 308 VORs
According to a news story on the National Business Aviation Association website, the FAA is finalizing a policy that includes identifying 308 very high frequency, omnidirectional radio range (VOR) navaids that will be decommissioned as part of industry's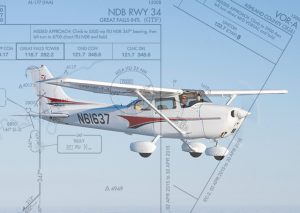 transition to satellite-based instrument approach procedures.
The FAA's policy statement, published July 26, lists 308 VORs that are being considered for decommissioning. The list mirrors what an industry working group, which included NBAA, recommended as part of the agency's effort to streamline its workload.
The FAA's criteria for selecting which VORs will remain operational includes prioritizing VORs that support international oceanic arrival routes, provide coverage at and above 5,000 feet agl, and are used by the military.
The FAA has classified 736 redundant or underused VOR approaches using criteria and a process propos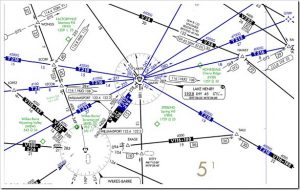 ed by the Flight Safety Foundation (FSF) based on surveys and research. FSF met with industry groups as part of its analysis.
As part of the decommissioning process, the FAA will publish notices on each VOR slated for elimination and solicit public input. The VORs will be closed in two phases: One running through 2020, and the second from 2021 to 2025.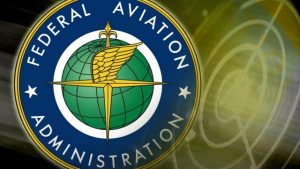 ---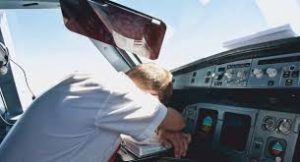 TRAINING Tip
Too tired to be safe
The first clue that you were off your game today became apparent immediately after the preflight inspection. Belted in and ready to start up the trainer, you looked outside to clear the prop area and realized that one of the tiedown ropes was still attached to the wing strut of your Cessna 150.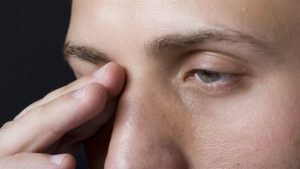 Not a good beginning for a session of flight test prep. And now, in the practice area, it's obvious from your uncoordinated control inputs and inattention to altitude that you are just wasting your time. This isn't like you, so what's going on?
Very likely fatigue. A lack of sleep the previous night, or an end-of-the-day rush to the airport to squeeze in a practice session before next week's checkride, can produce counterproductive results. That embarrassing oversight during the preflight inspection, and then making basic errors while flying maneuvers you usually nail and enjoy, are telltale signs.
Don't think of fatigue as a factor to evaluate in your pre-launch condition. Even if you are well rested and in fine form for flying, the possibility of fatigue setting in aloft is a risk that needs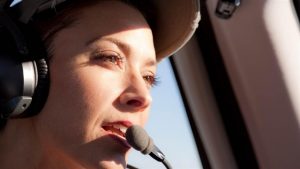 consideration.
How long do you think you could fly on a given day before fatigue sets in and erodes your physical skills and judgment? Now add moderate or worse turbulence, or another adverse weather surprise, to that flight scenario. Does it change your estimate? Do you have a sense of how fatigue could affect your judgment under challenging circumstances?
The "Training Tip: Caught on top" related the dangerous difficulties encountered by a pilot trapped above an overcast on a cross-country flight. It was an all-too-familiar example of continued visual flight into deteriorating weather, but the pilot's written narrative also shared the significant role fatigue played in a deteriorating ability to make decisions.
Preoccupied with fatigue, with a challenging landing ahead, the pilot could not resist a strong desire to terminate the flight quickly. This led to rejecting what probably was the safest option—a 180-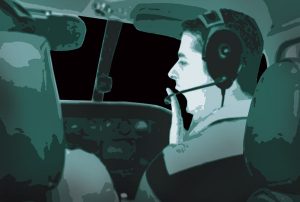 degree turn back to a point along the route where a VFR descent was possible, then resuming the original course. Instead, the pilot initiated a harrowing letdown on instruments through clouds.
Fatigue has many definitions and symptoms. A pilot who feels too tired to fly safely is surely experiencing one of the most insidious of those symptoms.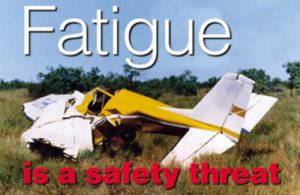 ---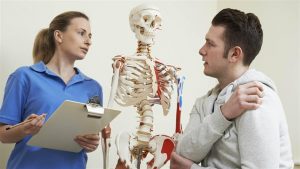 AVIATION Medical
Do You need another medical exam?
Many pilots whose last medical exam will expire before July 15, 2017, are "on the bubble" for one more airman medical exam before the FAA issues new regulations. These pilots basically have two choices: either renew their medical certificate now or stay grounded as pilot in command until that time.
For many of these pilots, one more trip to an aviation medical examiner will be required for them to continue to legally exercise
their pilot privileges.
Fortunately there are plenty of resources to prepare a pilot for a medical exam.
The first step is to gather all pertinent medical records for the last three years, per the directions on AOPA's TurboMedical tool and the FAA's MedXPress website. Keep this information up to date in an electronic calendar or app so that you can easily search for long-forgotten medical appointments.
Step two is to fill out AOPA's interactive TurboMedical tool, which walks pilots through basic questions before drilling down to specific medical history. Pilots who've moved since their last medical exam should make sure their address is up to date.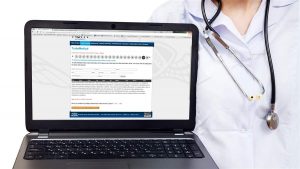 Recording total flight hours and recent flight time requested on the medical form could help save the day if your logbooks are lost.
The form requires the date of the most recent medical exam, so it's helpful to have that information handy, along with the dates, names, and reasons for medical visits within the last three years. There's a place on the form for pilots to indicate previously reported hospital admissions and surgeries. Check out AOPA's searchable medication database if you are unsure about permissible medications.
Pilots can manually transfer these answers to the FAA's MedXPress website. A careful review is in order before submitting the form to the FAA because a mistake on the FAA medical form could lead to unwanted delays in a doctor's office. After submitting the paperwork online, pilots should take a copy to the airman's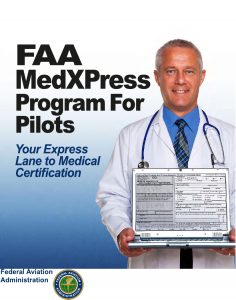 medical examination, along with their unique MedXPress confirmation number.
The entire application process can be completed in less than 30 minutes.
For any questions, AOPA members "on the bubble" can call the association's Pilot Information Center (800/USA-AOPA) and speak to a medical representative.
---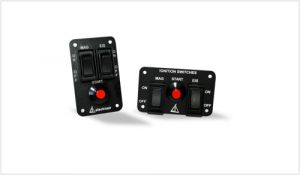 AVIATION Technology
Electroair's ignition switch panel now approved
Electroair has received an STC and FAA-PMA for the EA-13000 Ignition Switch Panel. The switch panel comes in two orientations, horizontal and vertical.
The EA-13000 ignition switch is approved to replace the outdated and venerable rotary key-switch, company officials explained.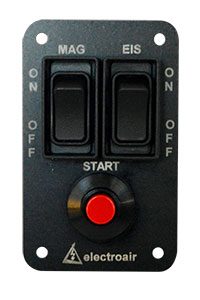 Electroair EA-13000 Ignition Switch VerticalElectroair's Mike Kobylik notes that by making this change, a couple of few things are accomplished:
– The AD that accompanies most rotary key-switches is eliminated;
– The problem of faulty contacts inside of the key-switch that can cause a delay in the EIS from coming back on, is eliminated;
– Because the operation of the ignition systems (both the magneto and EIS) are returned back to the traditional way aircraft engines are supposed to be operated, pilot operation and aircraft safety are improved.
The switch panel does require that if the magneto left is not a starting magneto, the switch for the mag be left in the OFF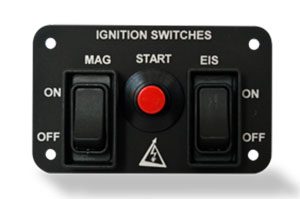 position for starting.
All of this is explained in the Airplane Flight Manual Supplement (AFMS) that accompanies the Switch Panel.
---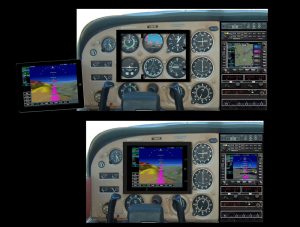 AVIATION Technology
Avidyne Showcases New Panel Solutions
Avidyne announced at an EAA AirVenture press conference a long list of new updates to its panel-mounted IFD-series software and ideas on how to create low-cost, high-tech solutions in the cockpit.
The avionics company recently launched its IFD100 app, which talks to the panel mounted IFD-series FMS/GPS/navcom systems.
Avidyne's CEO Dan Schwinn showed off new innovative ways to use a mobile tablet to mount in front of the round gauges on the panel, providing a glass display that incorporates the functions of the navigators.
With Avidyne's IFD550, which is expected to start shipping soon, the FMS/GPS/navcom and the IFD100 app can display synthetic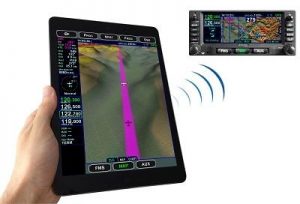 vision and a 3-D exocentric in-trail view showing the airplane on the screen.
Avidyne is also about to release a new software update for the IFD series, which will allow for the same views to be displayed on the IFD440 and IFD540. R10.2 will also increase the systems' capability to connect with other hardware, such as weather radar products, EVS and NVG cameras, Garmin's GDL 88 and more.
Avidyne currently offers six IFD models ranging in price from $11,399 to $21,999. The systems can easily replace Garmin's GNS 430/530 GPS/navcom slots with minimal installation costs in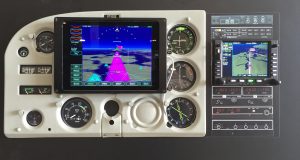 most cases.
The top of the line IFD550 is expected to be available in the next two months. IFD540 customers can easily upgrade to the new system. The presale cost for the IFD550 upgrade is $5,000. The cost will increase to $7,000 after the presale period.
---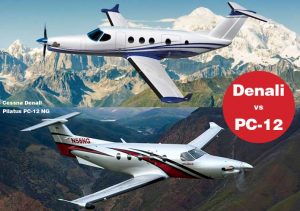 Did you know? AICRAFT Comparison
Cessna Denali vs Pilatus PC-12
It's hardly fair to compare a mock-up (the Cessna Denali) to a plane you could buy and fly today (the Pilatus PC-12 NG). That's
assuming you had a cool $4.6 million.
But Cessna does have experience bringing aircraft to market. Especially in the larger categories.
So, how does the Denali compare to the PC-12 NG? Pretty close actually…
Cessna Denali vs Pilatus PC-12 NG
AIRCRAFT                DENALI                                         PC-12 NG
Length                        48 ft 9 in                                        47 ft 3 in
Height                        15 ft 2 in                                          14 ft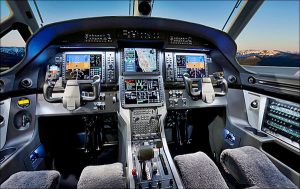 Wingspan                  54 ft 3 in                                        53 ft 4 in
CABIN
Height                       58 inches                                       58 inches
Width                        63 inches                                       60 inches
Length                      16 ft 9 in                                         16 ft 11 in
WEIGHT
Full Fuel Payload     1,100 lbs                                         1,009 lbs
PERFORMANCE
Max Cruise Speed    285 ktas                                          285 ktas
Max Range             600 nm                                         1,845 nmeoff Distance                  2,950 ft                                           2,600 ft
Max Op Altitude      31,000 ft                                          30,000 ft
POWER
Engine           Turboprop                                   P&WC PT6A-67P
Horsepower   1,240 SHP                                       1,200 SHP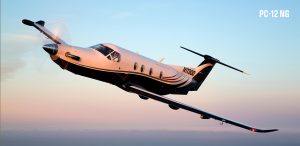 PRICE         $4.8 million                                      $4.6 million
Of course, Cessna's data "is preliminary and subject to change".
No doubt many will be keep a close eye on Denali's development. First flight is scheduled for 2018.
If you don't want to wait, the PC-12 NG is an option you can fly today.
---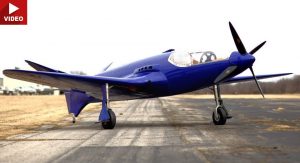 AVIATION Safety
Historic replica airplane, the Bugatti 100p, crashes near Burns Flat, pilot and designer Scotty Wilson dies
On a morning that seemed perfect for flying, a small crowd of airplane enthusiasts gathered to watch the only airworthy Bugatti 100P attempt its third test flight. It was just before 8:20 Saturday morning. The aircraft took off safely, but less than a minute later witnesses say it banked suddenly left and crashed nose first into a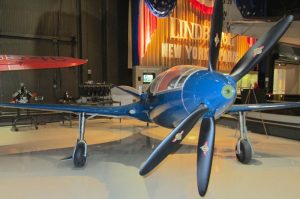 field just north of the Clinton-Sherman Air Field.
Eyewitness crew member Aldert Van Nieuwkoop said, "It wasn't climbing at a very high rate. The next thing that I saw was a very sharp turn to left and down she went." Within seconds the wood frame craft caught fire. A chase helicopter landed quickly to give aid but the pilot, Scotty Wilson, likely died on impact.
Wreckage smoldered for the next hour as horrified family and flight crew members could only watch helplessly. The historic airplane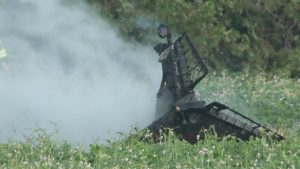 was more than 7 years in the planning and construction. It was a replica of Etorre Bugatti's original design for a light weight and very fast fighter airplane. Designers had to mothball the project during World War II. As a result the original airplane never flew.
Wilson sought expert advice and funding from all over the world. The project consumed his professional life and both a fighter pilot and test pilot. In March of 2014 we caught up with the new Bugatti 100P as it neared completion in Tulsa. Early Saturday morning Scotty busied himself with attaching miniature cameras to his plane. Another camera team was to follow and record the Bugatti in flight. Crew members said later this third test flight was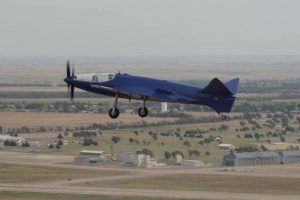 to be the last. Wilson and crew planned to put it on permanent display at a museum in Great Britain. Its final resting place, instead, is a bean field near Burns Flat.
Investigators from the National Transportation Safety Board arrived Saturday afternoon to begin an inquiry into the crash.
---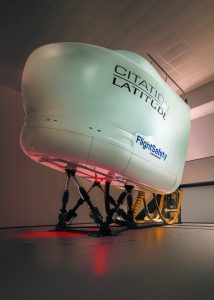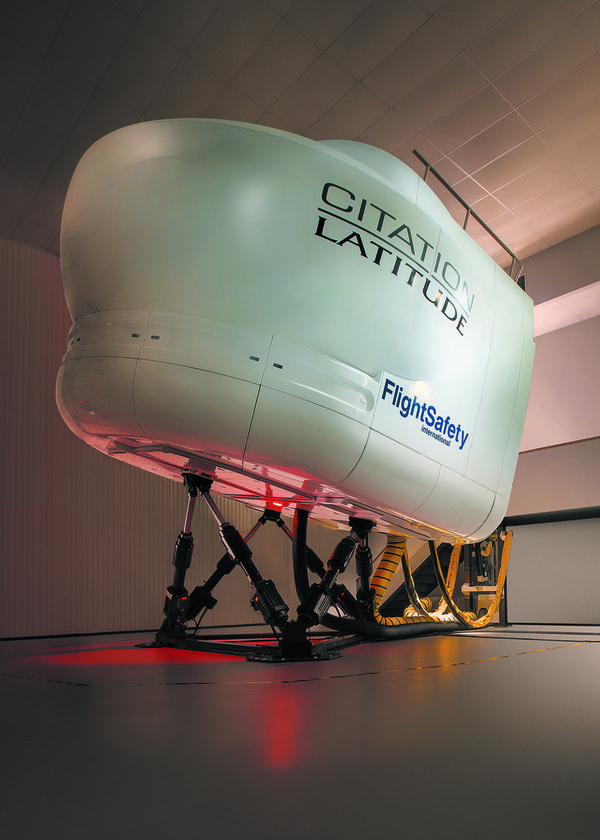 AVIATION Safety
FlightSafety Adds New Citation Latitude UPRT Sim
FlightSafety International has added a new Cessna Citation Latitude level-D flight simulator to its facility in the company's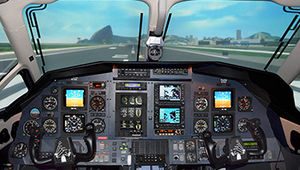 Learning Center in Columbus, Ohio.
This simulator is FlightSafety's second Latitude sim, the first having been added in the company's facility near the Cessna Aircraft headquarters in Wichita, Kansas.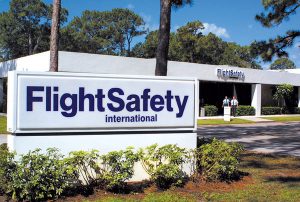 In addition to the level-D simulator qualification, the FAA signed off the Citation Latitude FS1000 simulator for advanced Upset Prevention and Recovery Training capabilities.
"This is the first time that a new simulator and an expanded aerodynamic model of this type have been evaluated and qualified simultaneously", said John Van Maren, FlightSafety's vice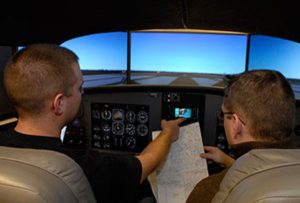 president of simulation.
The Citation Latitude FS1000 simulator includes FlightSafety's Vital 1100 visual system and a new instructor station, which features large multi-touch displays.
---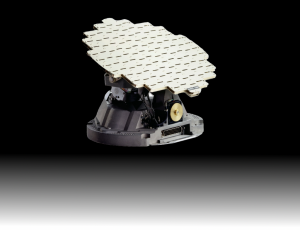 AVIATION Technology
BendixKing launches Radar Renaissance Upgrade Program
BendixKing is now offering its Radar Renaissance Upgrade Program for RDR 2000 owners. As part of the program, RDR 2000 units are inspected, disassembled and upgraded to the new RDR 2060 specification, which provides 50% more transmit power, pilot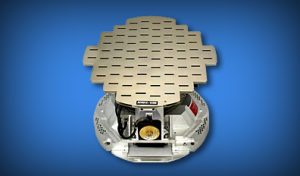 workload reduction features and a one-year product warranty. Introductory pricing for the program is $5,995.
"We are very pleased to offer our RDR 2000 radar operators this opportunity to affordably upgrade the performance of their system", said Justin Ryan, president, BendixKing. "With the magnetron power increased 50% to 6kW, the effective range of the radar gains another 100 nautical miles to 340 nautical miles, which provides pilots with better convective weather awareness, and thus more time to plan an avoidance route. When you combine that with workload-reduction features such as sector scan, automatic tilt and automatic range limiting, plus the one-year peace-of-mind warranty, it provides radar owners with the ideal solution for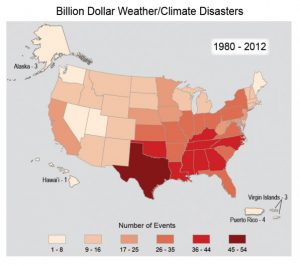 managing convective weather".
In addition to the upgrade, BendixKing will bring radars already at mod level 3 or above to the current product mod level, as required, at no additional cost. The result will be a complete refresh and performance upgrade of the existing radar at a third of the cost of a new unit, company officials noted.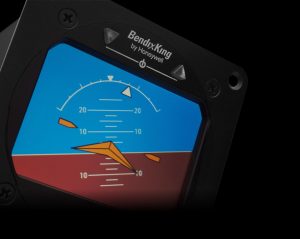 ---
AVIATION Technology
Plane-Power alternator line re-introduced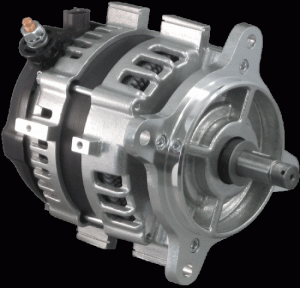 Hartnell Engine Technologies is re-introducing its Plane-Power C28-150 and C14-100 line of FAA-PMA certified, 28V/150 Amp and 14V/100 Amp high output, gear-driven alternators.
"The Plane-Power C28-150 and C14-100 series of high output gear-driven alternators were very popular with customers, but we encountered sourcing issues that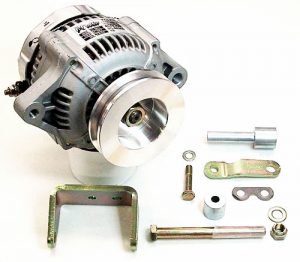 needed to be resolved before we could again meet market demands", said Mike Disbrow, president. "The resolution is to offer factory-rebuilt units until the new sources can be brought on line"
"There will be some internal components, that while not new, will be inspected, tested and certified to meet new standards" he added. These factory-rebuilt units will carry the same two-year warranty offered on every new Plane-Power alternator.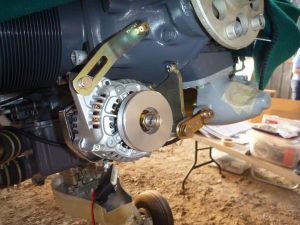 The following part numbers are now available from Hartzell Engine Technologies distributors at a list price of $1,899:
– C28-150-FR, Factory Rebuilt 28V/150A, includes Debris Shield and Blast Tube;
– C28-150S-FR, Factory Rebuilt 28V/150A, without Debris Shield and Blast Tube;
– C14-100-FR, Factory Rebuilt 14V/100A, includes Debris Shielf and Blast Tube;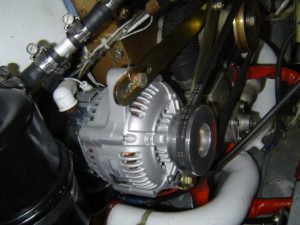 – C14-100S-FR Factory Rebuilt 14 V/100A, without Debris Shield and Blast Tube.
The alternators are available for Continental -520 and -550 and Lycoming TIGO-541 series engines.
---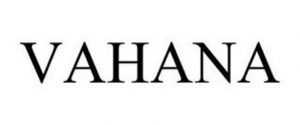 The Future of AVIATION: Airbus Unveils Flying-Taxi Project
Airbus engineers based in Silicon Valley are working to develop "an autonomous flying vehicle platform", called Vahana, that could provide transport for both passengers and cargo, the company has announced.
Flight tests of the first vehicle prototype are slated for the end of 2017.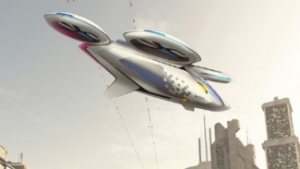 Ultimately, the system could operate similarly to car-sharing applications, with the use of smartphones to book a vehicle, Airbus says.
The project will also need reliable sense-and-avoid technology, which is starting to be introduced in cars, but Airbus says no mature airborne solutions currently exist. Since large numbers of vehicles would be needed, development, certification and manufacturing costs go down.
"A3 is powering ahead with Vahana, and as is typical for Silicon Valley, the company thinks in terms of weeks, not years", Airbus said.
Officially underway since February, the project's team of internal and external developers and partners has agreed on a vehicle design and are beginning to build and test vehicle subsystems.
Meanwhile, developers in France and Germany are working on an electrically operated platform concept for multiple passengers, Airbus said. This aerial vehicle, which goes by the working title of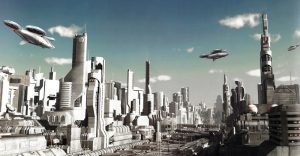 CityAirbus, would have multiple propellers and would resemble a small drone in its basic design.
While initially it would be operated by a pilot (similarly to a helicopter) to allow for quick entry into the market, it would switch over to full autonomous operations once regulations are in place, directly benefitting from Vahana's contribution.
The feasibility study has already been completed and the conclusion is favorable, Airbus said. Customers would use an app to book a seat on a CityAirbus, proceed to the nearest helipad and "climb aboard to be whisked away to their destination", Airbus said. Unlike Vahana, several passengers share the aircraft.
---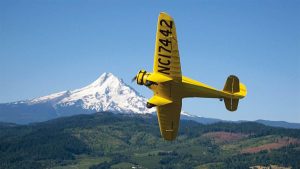 PILOT Getaways
The heart of the Columbia Gorge
The Columbia River Gorge, flanked by 4,000-foot cliffs, is one of the most scenic landscapes in the country. Impressive views of Mount Hood and Mount Adams, as well as myriad hiking trails and cascading waterfalls, are not to be missed.
At the eastern end of the gorge sits Hood River, Oregon, a town of 7,000 people where you can enjoy juicy apples and pears, one of the Northwest's oldest vineyards, tasty microbrews, friendly people, and an air museum.
The steep cliffs form a wind tunnel in the summer months as the westerly Pacific winds rush through the gorge to replace the rising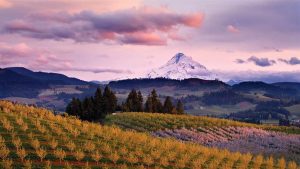 warm air of eastern Oregon and Washington's high desert. The winds reach their peak intensity of up to 40 mph at Hood River, the gorge's narrowest point, earning it the title, "windsurfing capital of the world", for about 30 years. More recently, kiteboarders have also been drawn from around the world. If you are not a windsurfer, there are still numerous reasons to explore this town in any season. Celebrate Christmas with Hood River Holidays and take a train ride on the Polar Express. Shop for something uniquely Oregon from talented artists, hit the slopes of Mount Hood, or dine in a restaurant bursting with Northwest flavor.
Flying There
Ken Jernstedt Airfield (4S2) is a 3 1/2-mile drive south of Hood River, and about 45 nm east of Portland International Airport (PDX). It sits at 638 feet MSL at the eastern end of the Columbia River Gorge, flanked by 11,239-foot Mount Hood to the south and 12,276-foot Mount Adams to the north.
With prevailing westerly winds, the Willamette Valley to the west is frequently cool and moist, which often results in low stratus or fog in the Portland area. To the east are mostly high deserts that are usually dry and sunny. First check the 4S2 local AWOS at 134.375 MHz. You can also check the ASOS on 135.175 MHz at Columbia Gorge Regional/The Dalles Municipal Airport (DLS), about 16 nm east of Hood River, and the ATIS at Portland-Troutdale Airport (TTD), about 37 nm west, on 135.625 MHz.
If ceilings are low at TTD and you're tempted to sneak through the gorge, keep in mind that the weather can deteriorate quickly and there isn't much room to turn around, potentially leaving you in the clouds, surrounded by mountains, with no options. If the visibility is sufficient, you can fly relatively low, but be cautious of the cables at 440 feet extending across the river about 3 nm southwest of Cascade Locks State Airport (CZK). It's also advisable to avoid the area during high winds that can swirl through the gorge and create strong turbulence.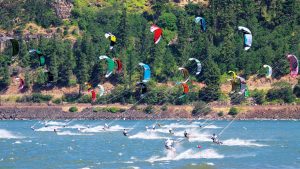 To the east of Hood River, the terrain is gentler, and the riverbanks rise about 1,000 feet from the Columbia River. You'll need to avoid the R-5701 restricted areas and the Boardman MOA, just west of Hermiston Airport (HRI) and watch out for the numerous windmills dotting the banks, the highest of which reaches 3,534 feet MSL.
Ken Jernstedt Airfield is in a little valley, and, due to gorge winds, can often be bumpy on approach. Runway 7/25 is aligned to reduce difficult crosswinds, but they do still occur. The friendly staff at Classic Wings Aero Services will ensure you have everything you need, 8 a.m.–5 p.m. (Oct–Apr), 8 a.m.–6 p.m. (May–Sep),541-386-1133.
History
Lewis and Clark passed by present-day Hood River in 1805 on their expedition to the Pacific Ocean, but the area remained unsettled until the mid-1850s. Among the first European settlers were Nathaniel Coe and his wife, Mary. They planted the first fruit trees, mainly apple trees, and strawberry bushes in the fertile, volcanic soil. Mary changed the name of the river that flows down from Mount Hood from "Dog River" to "Hood River". Apple orchards flourished from the 1890s to 1919, when a devastating freeze wiped most of them out. Many farmers then opted to plant pear trees, and Hood River is now one of the world's largest producers of Anjou pears, though apples are still prominent.
In 1881, the Union Pacific Railroad completed the transcontinental line from Portland to Omaha, Neb. The town of Hood River was laid out that same year. The Mount Hood Hotel was constructed just up the street from the downtown railroad depot to accommodate commercial travelers and weekend tourists; an annex built in 1911–1912 is now the Hood River Hotel (see Where to Stay). An early advertisement labeled Hood River as "the sort of place you'd bring your wife or best gal". The city was incorporated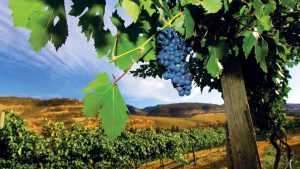 in 1895.
In September 1927, Charles Lindbergh flew up the gorge from Portland in his legendary Spirit of St Louis and even flew under the newly constructed Bridge of the Gods connecting Oregon and Washington near today's Cascade Locks Airport. Mail planes were already flying through the gorge as their main thoroughfare heading east through the Cascades, but there were very few places to land. A field west of town and even a sandbar served as airports until the Hood River Airport was built in 1945. In 2001, the airport changed its name to Ken Jernstedt Airfield, in honor of the World War II Flying Tiger hero whose family still resides in Hood River.
At the turn of the 21st century, Hood River reinvented itself; it refurbished downtown and capitalized on the unique blend of local artists, wineries, microbreweries, orchards, and history that shaped this region.
What to Do
The airport is 3 1/2 road miles south of Hood River. Once you get to town, most activities and restaurants are within walking distance of places to stay. The only activity in this article requiring a car ride is the 35-mile Fruit Loop along scenic Highway 35.
Right at the airport, you can travel through the "Golden Era of Transportation" and experience an air museum with more than just airplanes. The Western Antique Aeroplane & Automobile Museum (WAAAM) boasts a collection of 118 aircraft, 140 cars, and 37 motorcycles. About 90 percent of them are flyable or drivable. See first-hand the only flyable Aeronca LC, a 1917 Curtiss Jenny (Serial No 1), a rare Boeing 40C, a 1910 Curtiss Pusher, a 1912 Indian motorcycle, Model A and Model T Fords, and a 1966 Ford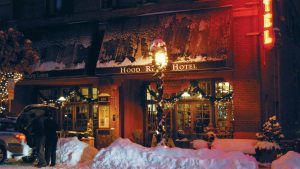 Mustang, just to name a few. Hanging in the lobby is the Curtiss Pusher replica that, in 1995, together with the Director of Restorations, recreated the 1912 flight by Lincoln Beachey off the roof of Portland's Multnomah Hotel to Pearson Airport in Vancouver, Wash. On the second Saturday of every month, activities include antique airplane flights and antique car rides. You may even get to ride in a Model T. (It's more complicated to operate than you might think.) The second weekend of September, WAAAM hosts a fly-in with upwards of 300 airplanes in attendance. Hours are 9 a.m.–5 p.m., admission $6–$14, 1600 Air Museum Rd., 541-308-1600.
Ride a train and wind through orchards, lush forests, and fields of wildflowers on the century-old Mount Hood Railroad. Take an excursion to the historic town of Parkdale, or experience the dinner or brunch train. You can also dine on the Murder Mystery Dinner Train where anyone can be a suspect. Or ring in the holidays aboard the Polar Express; wear your PJs, enjoy caroling and hot cocoa, receive a silver bell, and meet Santa. Prices run $30–$85, open year-round, 110 Railroad Avenue, 541-386-3556 or 800-872-4661.
Hood River highlights local artists and offers a unique downtown shopping experience. You'll find jewelers with exquisite creations, stores with stylish garments hand-crafted with alpaca wool, and bookstores stocked with terrific selections. There are stores with items for your furry friends, and shops to buy local jams, honey, and smoked salmon. A shop aptly named "Made in the Gorge" features jewelry, pottery, handbags and other items made exclusively in the local area. Stores are generally open 10 a.m.–6 p.m., and most are on Oak Street, downtown's main thoroughfare. For a listing of shops and information on local activities, contact the Hood River County Chamber of Commerce, 720 E Port Marina Drive, 541-386-2000 or800-366-3530.
Hood River boasts seven wine tasting rooms downtown. The Pines is one of the oldest vineyards in the Northwest. It is renowned for its Zinfandel, but also has noteworthy Merlot and Syrah. The vineyard was originally planted in the late 1800s by an Italian stonemason, Louis Comini, from grapevines he brought from his hometown of Genoa. Their downtown tasting room is the place to be on Friday nights with live music, friendly staff, and of course, wine tasting. Wine tasting is $10 per person, reimbursed with a bottle purchase, tasting room open year-round, Oct–May hours: Thu noon–7 p.m., Fri noon–10 p.m., Sat–Sun noon–7 p.m., 202 Cascade Avenue, 541-993-8301.
Wine-tasting tours with Martin's Gorge Tours include a sampling of some 40 wineries among orchards and vineyards. Or to experience the scenic wonder of the gorge, waterfall and wildflower hiking tours range from easy to challenging trails, tours $49–$99 per person, 503-349-1323. Explore the Gorge offers adventure excursions that follow the footsteps of Lewis and Clark, visiting unique rock formations, Native American petroglyphs, and other historic sites. On the West Gorge tour, you'll feel the spray from 621-foot Multnomah Falls and visit the historic Vista House. Tours are customizable, so call for prices and times, 1360 Barker Road, 541-386-2384 or 800-899-5676.
Many festivals throughout the year celebrate the seasons and feature talented artisans and agricultural enterprises from around the Pacific Northwest, including pottery, jewelry, wood sculpture, food, and more. In April, the Blossom Time welcomes the arrival of spring and blossoming of the fruit trees. The Hood River Hop Fest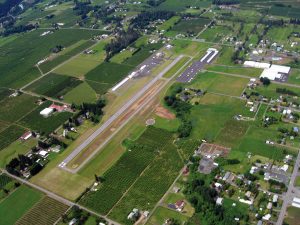 in September celebrates local beer. In October, the Harvest Fest lets visitors savor the abundance of luscious apples and pears. The magic of Christmas shines December 2–24 during the Hood River Holidays. Enjoy the city's holiday parade and the lighting of Oak Street and the city tree on the first Friday of December, followed by cookies, cocoa, caroling, and a visit from Santa.
Oregon's iconic 11,239-foot Mount Hood offers skiing, snowboarding, and snow-tubing just a 30-minute drive from Hood River. Many accommodations sell discounted lift tickets, and shuttles are available during ski season (see Transportation). On the southeastern flank of the mountain, Mount Hood Meadows is the most easily accessible from Hood River. It is the largest of the resorts, with 2,150 skiable acres served by 11 lifts, five of which are high-speed quads, and an annual snowfall average of 430 inches. You can also enjoy 140 acres of night skiing, lift tickets $25–$74, 9 a.m.–4 p.m., night-skiing Wed–Sun 3–9 p.m., 503-337-2222.
The Timberline Lodge Ski Area at the 6,000-foot level offers year-round skiing, 3,690 vertical feet, and a historic lodge that is a prominent Northwest landmark, day lift tickets $33–$70, 9 a.m.–4 p.m., 503-272-3410 or 800-547-1406. Ski-bowl is the nation's largest night-skiing mecca with 34 lighted runs, 90-acres, and 1,500 vertical feet, lift tickets $27–$70, Mon–Thu 3–10 p.m., Fri 9 a.m.–10 p.m., Sat 8 a.m.–11 p.m., Sun 8 a.m.–10 p.m. Their snow-tubing hill is open weekends and holidays, 10 a.m.–6 p.m., $19–$29 for two hours, 503-272-3206.
The Timberline Lodge Ski Area at the 6,000-foot level offers year-round skiing, 3,690 vertical feet, and a historic lodge that is a prominent Northwest landmark, day lift tickets $33–$70, 9 a.m.–4 p.m., 503-272-3410 or 800-547-1406. Ski-bowl is the nation's largest night-skiing mecca with 34 lighted runs, 90-acres, and 1,500 vertical feet, lift tickets $27–$70, Mon–Thu 3–10 p.m., Fri 9 a.m.–10 p.m., Sat 8 a.m.–11 p.m., Sun 8 a.m.–10 p.m. Their snow-tubing hill is open weekends and holidays, 10 a.m.–6 p.m., $19–$29 for two hours, 503-272-3206.

When locals say "fruit loop", chances are they are not referring to the cereal, but rather the 35-mile scenic loop around Hood River that showcases the orchards, forests, farmlands, and friendly people. Driving the loop takes about 40 minutes. In Lavender Valley, the fragrant blossoms of 15,000 lavender plants contrast brightly against the blue sky. A gift shop with bath products, culinary treats, essential oils, and hand-painted home décor provides that perfect souvenir, open 11 a.m.–5 p.m. (end of May–Labor Day), 5965 Boneboro Road,541-386-1906. You can experience a century-old working farm, an exquisite historical home, and local fruit, wine, flowers, and mountain views at the Gorge White House, Fri–Mon 10 a.m.–6 p.m. (Apr, May & Oct), Fri–Sun 10 a.m.–6 p.m. (Nov), 10 a.m.–7 p.m. (Jun–Sep), 2265 Hwy 35,541-386-2828.

Hood River is a good location for windsurfing, kiteboarding, kayaking, and stand-up paddling. Many locals windsurf in the gorge year-round, but the warmest and most reliable winds occur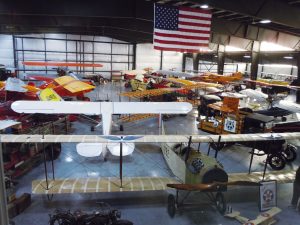 from June through September, and are usually strongest midday. Hood River is at the narrowest point in the gorge, and typically has the strongest winds. The Hook, at the west end of the Hood River waterfront, is a protected lagoon great for learning and perfecting windsurfing skills. As you progress, you can graduate to the west side of the Hook that has more action but is still protected from the large river swells and is outside the barge channel. Once you master the water start, the Event Site is a good intermediate area. Then, it's out into the river where swells can reach 4–6 feet. Kiteboarding has also become increasingly popular. The Sandbar is the only sandy launching spot in the gorge, but inexperienced kiteboarders should take lessons first. For lessons and equipment rentals, visit Hood River Waterplay, lessons $79–$283, Port Marina Park, 541-386-9463or 800-963-SURF. Big Winds also provides lessons, rentals, and supplies, $79–$179 for lessons, 207 Front Street, 541-386-6086or 888-509-4210.
Where to Stay
Several bed and breakfast inns dot the area, each with its own distinctive charm. For a listing of vacancies at 18 local B&Bs, contact the Columbia River Gorge – Hood River Bed-and-Breakfast Association, 541-386-6767. The three B&Bs featured here are just blocks from downtown.
Housed in a spacious 1909 cottage, the Hood River BnB exudes country charm. The deck boasts a great view of Mount Adam's snowy peak and the mighty Columbia River. Gorgeous hardwood floors adorn the main living area, and plush carpet elsewhere feels great on tired feet. The large guestrooms are cheerfully painted, and colorful quilts with plush pillows and linens cover the queen beds. The Sky Room has walls that match the clear blue sky, and the bathroom displays blue tile on the sinks and huge whirlpool tub. Just off the bathroom is the "ultimate" walk-in closet. Wake up to a tasty breakfast of crêpes, served family-style, which you can fill with fresh fruit and local jams. Innkeepers Jim and Jane Nichols are fellow aviation enthusiasts and past owners of a Cessna 172 and Turbo 210. Jim keeps busy developing software for aerial photography. They came to Hood River to leave the hustle and bustle of California, and, as Jane says, the minute she set foot in Hood River, she was home. You will be too, and you'll leave feeling like family, rooms $85–$135, 918 Oak Street, 541-387-2997.
In the 1940s, a timber executive lived in a 1908 Queen Anne-style house a 5–10 minute walk from downtown. When he was called to active duty as a Naval Officer during World War II, his wife remained at the house. She turned the three upstairs bedrooms into apartments, complete with kitchens, which she rented to other wives whose husbands were deployed. The house became the Inn at the Gorge in 1987; the current owners, Michele and Frank Bouche, bought it in 2007. The bold colors, detailed artwork, and intricate design of the furniture make it a great place to relax. Check out the secret passage to the attic if you stay in the Cascade Suite. You can unwind on the wrap-around porch and explore the shade garden on the house's west side. Breakfast includes a delectable menu of fresh Northwest ingredients, rooms $119–$159, 1113 Eugene Street, 541-386-4429 or 877-852-2385.
The Villa Columbia is housed in a large, luxurious 1911 dwelling with views of the Columbia River. Rich wood tones, soothing colors, plush sofas near the fireplace in the Great Room, and antiques combine to make it an elegant, European-style retreat. True to its namesake, the Columbia River Room has the inn's best river view. Relax in comfort and enjoy the marble-topped fireplace, six-foot Jacuzzi tub, plush linens, and a tasteful array of antique décor. A gourmet, three-course breakfast is expertly prepared with local ingredients, rooms $169–$219, 902 Oak St., 541-386-6670.
The Hood River Hotel combines historic charm with modern luxury in the heart of downtown. This iconic landmark was constructed in 1911–12 as an annex to the Mount Hood Hotel, which was built in the 1880s to accommodate railroad travelers, but was demolished in the 1920s. The lobby showcases vintage architectural detail with a large fireplace, tapestry curtains, and crown molding. Oversized leather couches add a modern touch. Ride the antique elevator, complete with a brass gate, and enjoy one of the River View rooms with a four-poster bed, Victorian-style desk, and view of the Columbia River. The hotel is only about one block away from the railroad, so if you're a light sleeper, you might want to bring earplugs, as trains run throughout the night. Or you can try the interior Courtyard Rooms that overlook the Rooftop Garden. Nine suites have extra amenities like kitchens/kitchenettes and living areas. There is no parking lot, but a pass for street parking can be purchased, $3 per half day, $5 per full day, rooms $109–$209, 102 Oak Street, 541-386-1900.
Where to Eat
The dining options in Hood River range from the casual diner to the upscale restaurant. There are also three microbreweries. Tasty breakfast entrées prepared with fresh local ingredients are a great way to start the day at Bette's Place, a family-owned, diner-style eatery since 1975. Traditional diner fare includes French toast, pancakes, eggs, and the works. There is only one word to describe their delicious, six-inch diameter cinnamon rolls with the perfect ratio of frosting to sweet cinnamon bread: Awesome. They're made fresh daily. Homemade soups, burgers, and fries are on the lunch menu, entrées $8–$15, 5:30 a.m.–3 p.m., 416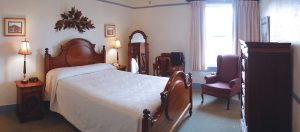 Oak Street, 541-386-1880.
The colorful, street-side awning of the Trillium Cafe is a reflection of the informal atmosphere inside. You'll find brick-red walls, sturdy wood-planked tables and benches, and generous portions. Even menu names are light-hearted. Try the "Uranium Burger" topped with roasted garlic and bleu cheese on a ciabatta roll, or start off with an appetizer of Scooby Snacks (mini-corn dogs). The hummus platter overflows with warm pita bread and hummus expertly seasoned with peppers and spices. The Caprese Sandwich with chunks of mozzarella cheese lightly drizzled with olive oil and balsamic vinegar are light on the stomach, but heavy on the taste-buds. There is also a sandwich version on ciabatta bread, menu items $6–$13.50, 11 a.m.–1 a.m., 207 Oak Street,541-308-0800.
The Double Mountain Brewery and Taproom features a family-friendly atmosphere (at least until 8 p.m.), and tasty brick-oven pizza based on pizza masterpieces from New Haven, Conn. The 16-inch thin-crust creations are crafted with local Shepherd's Grain Flour and slowly fermented to add richness to the flavor. Then they are baked at 700° F, so they cook quickly and have a hint of crispiness. Mozzarella and goat cheeses, portobello mushrooms marinated in white truffle oil, and green onions top the Truffle Shuffle, $22. Among the many featured microbrews, the "Hop Lava" IPA is a big, powerful IPA packed with assertive Northwest hops that are floral, citrusy, and resinous. A healthy dose of Munich malt helps provide backbone and balance against the hoppy attack. The "Black Irish" is rich, creamy, roasty, and beautifully bitter. Menu items run $7.50–$22, open daily at 11a.m., 8 4th Street, 541-387-0042.
The 3 Rivers Grill combines an upscale dining experience with a come-as-you-are atmosphere. You can get warm and relax by the fireside bar or savor Northwest ingredients infused with French flair as you enjoy magnificent river views from any table. The Roasted Delicata Squash Primavera is linguini topped with mushrooms, spinach, carrots, Parmesan cheese, and red onions in a pesto sauce. Or indulge in the Pan Seared Sea Scallops served over black lentils with sautéed spinach and onions accompanied by a bacon jalapeno cream sauce. The grilled Pork Loin chops are served with sweet mashed potatoes and seasonal vegetable ragout. The award-winning wine list features the best Northwest wines, including Hood River's own The Pines, to complement any menu selection, entrées $15–$30, 11 a.m.–10 p.m., 601 Oak Street, 541-386-8883.
Transportation
With advance notice, the inns can pick you up at the airport; once you're downtown, most activities are within walking distance. Gorge Yellow Cab charges $12 from the airport to downtown, 541-490-2497.
For a rental car, Enterprise can pick you up at the airport during business hours but cannot leave a car for you. Rates start at $33 per day, Mon–Fri 8 a.m.–5 p.m., 3100 Cascade Avenue, 541-386-6160. Apple City rents cars for $35 per day; cars need to be dropped off at their office but they can pick you up at the airport during their business hours, Mon–Fri 8 a.m.–5 p.m., 3250 Bonneville Rd, 541-386-5522. Finally, D&S Frame and Body Shop rents compact cars for $34 per day. They can leave a car at the airport for you for $20 and you can also leave the car at the airport for them to retrieve later (another $20), Mon–Fri 8:30 a.m.–5:30 p.m., 2755 Cascade Avenue, 541-386-4039.
Martin's Gorge Tours provides round-trip shuttle service to Mount Hood for $99 per person, three-person minimum, 503-349-1323. Explore the Gorge is about 1 1/2 miles from the airport and provides shuttle service for $45 per hour (4-hour min), 541-386-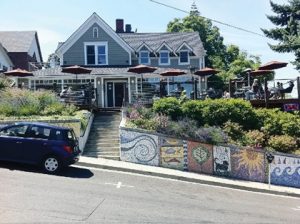 2384 or 800-899-5676.
Deep in the Columbia River Gorge, ride a train, ski, wander around an air museum, sink your teeth into a juicy Anjou pear, and savor fine Northwest cuisine while sipping on world-renowned Zinfandel or a microbrew. Then, find the perfect Oregon souvenir to commemorate your adventure. Celebrate the past; celebrate the future; celebrate the seasons against the backdrop of snow-capped peaks and the mighty Columbia River. You can do it all in the windsurfing capital of the world, Hood River.
Erin Willison for http://aopa.org/
---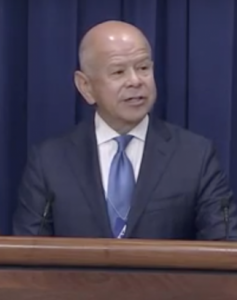 UAV NEWS
Drones Outnumber Airplanes
In the eight months since the FAA opened its online drone registration system, more than 500,000 hobbyists have signed up, FAA Administrator Michael Huerta said in Washington, already outnumbering the 320,000 registered manned aircraft.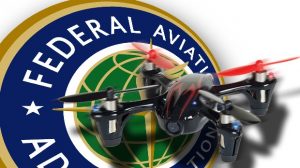 Huerta said the FAA now is taking further steps to ensure the drone industry can continue to grow "at the speed of Silicon Valley" without being restrained by "the speed of government".
The FAA is establishing an Unmanned Aircraft Safety Team and a Drone Advisory Committee, Huerta said, which will comprise a wide range of government, aviation and technology stakeholders.
Huerta's remarks were delivered as part of a workshop on drones held today at the White House.
Huerta noted that later this month, on August 29, the FAA's first regulation for the routine commercial use of small unmanned aircraft takes effect. That rule will allow unmanned aircraft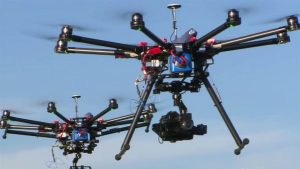 weighing less than 55 pounds to fly in sparsely occupied areas, up to 400 feet high, and up to 100 mph during the day.
He also said he hopes the FAA will have a proposal to allow unmanned aircraft operations over people by the end of this year.
---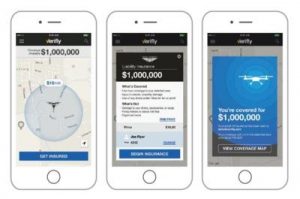 UAV NEWS
Company Launches By-The-Hour UAV Insurance
A start-up company is helping operators of small UAVs satisfy the FAA's requirements for insurance by offering per-flight, by-the-hour policies purchased using an app on their mobile devices.
The company is called Verifly. In their media kit posted online, they say they offer on-demand drone insurance starting at $10 an hour through a simple, easy to use app for recreational and commercial users.
Verifly combines mapping technology and real-time conditions to advise users of potential flying risks.
The company uses geospatial mapping to assess the risks of flying a drone based on location and current conditions to provide a real-time quote. With two taps, users purchase third-party liability insurance instantly through the simple and intuitive Verifly
app.
Verifly's next-generation model offers $1,000,000 in liability coverage and $10,000 in Invasion of Privacy coverage. It is the first on-demand drone liability insurance option for all types of consumers, both recreational and commercial. It is available for both iOS and Android devices.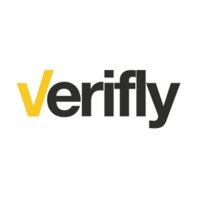 https://www.faa.gov/uas/model_aircraft/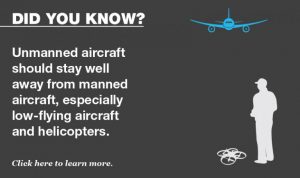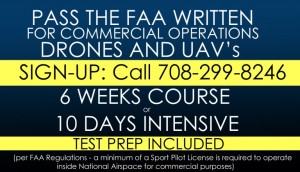 ---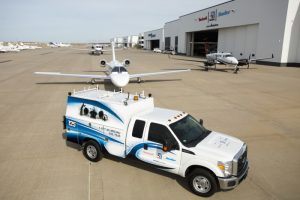 AIRCTAFT Maintenance: Textron Launches New Maintenance Programs
Textron Aviation has launched its Peace of Mind program, which is designed to create a simpler transition to new Cessna Caravan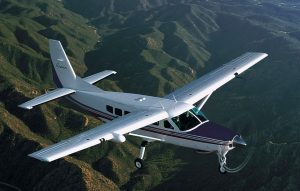 and Beechcraft King Air turboprops.
Peace of Mind provides up to two years or 400 hours of Textron Aviation's industry leading ProParts and ProTech programs, as well as Pratt & Whitney's ESPecially engine maintenance program, all free of charge for new King Air and Caravan turboprop purchases from July 25, 2016, through September 30, 2016, with delivery by the end of the year.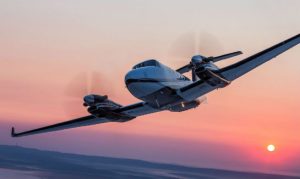 Textron Aviation's ProParts and ProTech programs are part of the company's ProAdvantage umbrella of programs, which are the leading support programs in the industry and have been designed to provide customers lower, predictable ownership costs, while enhancing aircraft values through comprehensive maintenance.
ProParts and ProTech create a powerful support solution for our King Air and Caravan customers, further enhancing their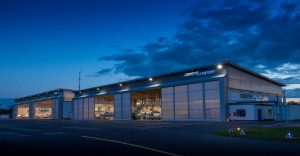 ownership and operating experience.
The ESPecially program is Pratt & Whitney's world-class maintenance program and provides engine coverage for up to two years or the first 400 hours free of charge and at a reduced rate until first overhaul.
---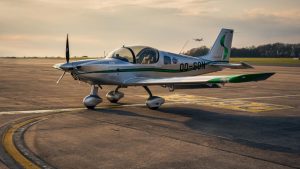 AVIATION News
Single-engined two-seater Sonaca 200 now on sale
The Sonaca 200 is a Belgian story, which might alleviate this traumatic time, just a little, which the country is undergoing at present.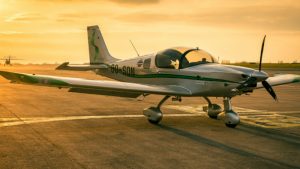 After two years of development, Sonaca Aircraft has officially launched its single-engined two-seater, the Sonaca 200, onto the market, with first deliveries expected in September 2017. Sonaca Aircraft is a subsidiary of Sonaca Group.
The Sonaca 200 is actually a modified version of the "Sling", developed by The Airplane Factory, in Johannesburg, South Africa, and has a 30 feet (nine metres) wingspan and fuselage length of 23 feet (seven metres). The plane is specifically aimed at the flight school and leisure markets. Its aluminium alloy fuselage and wings, and glass-reinforced plastic landing gear, give it an empty weight of 950 lbs (430 kg).
As for performance, thanks to its 115 hp Rotax engine, the Sonaca 200 has a maximum cruise speed of 130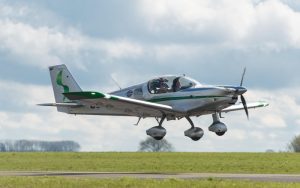 mph (213 km/h), a range of 800 miles (1,300 km), and according to the manufacturer, is characterized by its low speed manoeuvrability.
Since its first test flight in May 2015, the Sonaca 200 has marked up 200 flight hours. Its civil certification by EASA (European Aviation Safety Agency) is expected in the summer of 2017, because it is the European market that initially interests the aircraft manufacturer. If successful, they plan to produce 80 units per year by 2021, at their Charleroi plant near Brussels, Belgium.
Meanwhile, the Sonaca 200 has already received several firm orders. Pierre Van Wetter, Sonaca Aircraft's sales manager, will reveal the exact number on 21 April at the Friedrichshafen air show in Germany. Its 175,000-euro price tag has already been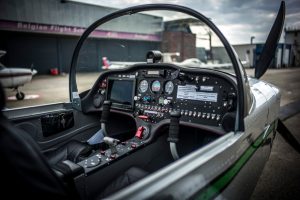 made public.
A four-seater version of the Sonaca 200 is currently being studied.
---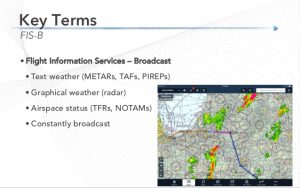 AVIATION News
FIS-B Advisory Service adding data, curtailing older NOTAMS
AOPA is working with the FAA to make pilots aware of new weather products that will become available on the Flight Information Service-Broadcast (FIS-B) beginning next year. Pilots also should note new limitations in the delivery of notices to airmen that will take effect in September.
The new weather products to become available via FIS-B in 2017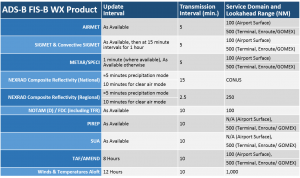 include information on lightning strikes, cloud tops, icing (current and forecast), and turbulence. The FAA is also studying uplinking one-minute automated weather observation station (AWOS) observations or center weather advisory (CWA) and graphical airmet (G-Airmet) products.
Starting this September, the FAA will limit notams uplinked by FIS-B to notam-D and notam-FDC products that generally have an effective or issuance date less than 30 days in the past. However notams advising of temporary flight restrictions (TFRs) will continue to be transmitted. The change is expected to reduce the number of notams transmitted to aircraft by about 20 percent.
FIS-B uses ground stations to transmit no-fee weather, TFRs, and other data over the Universal Access Transceiver (UAT) datalink frequency. FIS-B, which is considered an advisory service, also provides surface weather observations and terminal forecasts; Nexrad precipitation maps; airmets, sigmets, and convective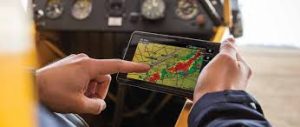 sigmets; winds and temperatures aloft; pilot reports; and status of special-use airspace.
According to a recent AOPA survey, 82 percent of AOPA members in the coterminous United States frequently or always use an electronic flight bag in the cockpit. In Alaska the figure is 75 percent.
When receiving information via FIS-B, pilots are reminded to consider latency-of-information issues that can average about 20 minutes for Nexrad imagery.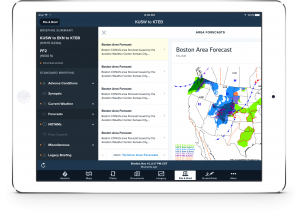 ---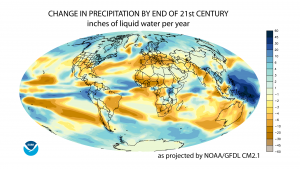 AVIATION Weather
Climate Change Influencing Local Weather
Here's some anecdotal evidence for climate change that is based on recent personal experience and is completely unscientific: On July 9, we had to find a man with a chainsaw in a hurry after an intense thunderstorm blew a huge tree across the driveway of our cabin in the mountains of North Carolina, blocking the car the night before we were planning to leave. Fortunately, it turns out everyone who lives in the High Country has a chainsaw.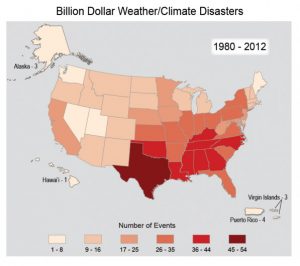 Then, less than two weeks later, another powerful storm swept over our house in Washington. The DC Fire Department had to help clear the aftermath. Now, two weeks and a day after the storm in the mountains, there has been another intense summer downpour with lightning here in Washington, and another old tree in the park across the street is missing about half its top.
Probably just coincidence, right? Maybe not, according to Gavin Schmidt, director of NASA's Goddard Institute for Space Studies (GISS) in New York. GISS uses satellite data to track climate change, combining it with targeted airborne surveys and in situ measurements on the ground and sea surface.
Schmidt is a cautious scientist, careful to hedge his conclusions if the facts are not there to back them up. He will not say definitively, for example, that the heavy rainfall measurable worldwide is contributing to local flooding. That depends on many nonglobal factors, such as how much it has rained in a given area recently and what the US Army Corps of Engineers or similar agencies abroad are doing with their dams and sluices.
But he is clear that global warming is contributing to the heavier rainfall, which he calls an "expected consequence" of higher surface temperatures. Every degree of warming increases the amount of water vapor in the atmosphere "by about 7%", he says, and surface temperatures are definitely going up.
Schmidt joined a July 19 press conference on surface temperatures so far in 2016, called earlier than usual because "the average temperatures for the first half of this year are so in excess of any first part of the year that we've seen, it's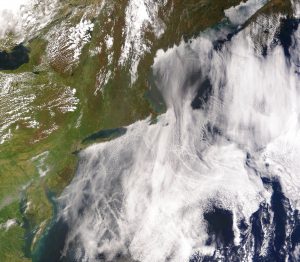 somewhat worthy of note", he says.
With a late-19th-century baseline, when industrialization started pumping serious quantities of greenhouse gases into the atmosphere, 2016 is already "about 1.3C [2.3F] above the late 19th century", he says. That is getting pretty close to the 1.5% target set by the international Paris climate conference in December 2015, which agreed that anything above that would have a "significant" effect.
The delegates in Paris were talking about something more serious than downed trees, including major changes in regional vegetation and a global rise in sea level that would be disastrous for low-lying population centers—New York, London, Tokyo, to mention only a few big ones. Schmidt says not all of the observed increase this year can be attributed to warming, with the Pacific El Nino event playing a major role.
"If you try and parse out how much of this is due to El Nino and how much is due to the general warming around the rest of the world, about 40% of the record above 2015 is due to El Nino, and 60% is due to other factors, including the very, very strong Arctic warming", he says.
Satellites also have revealed alarming evidence of "accelerated retreat" in a pair of glaciers in northeast Greenland that, combined, contain enough water to raise sea levels worldwide by more than 39 in. if they melt completely.
Those results are based on data collected by an international Polar Space Task Group—including the US, Canada, Germany, Japan and Italy—that used instruments in space and elsewhere to conclude that warming is melting the tops and bottoms of the two glaciers, which hold about 12% of the total Greenland ice sheet.
It is too early in the year for conclusive results, which should be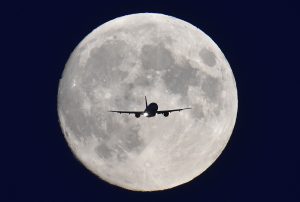 out in six months.
NASA's Operation IceBridge, which measures ice coverage from the air, is planning to move from its current area of operation in the North Pacific to Greenland in late August and early September, according to Nathan Kurtz, the project scientist.
---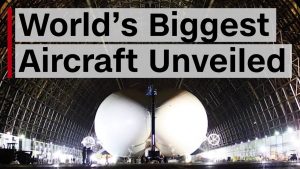 CRAZY about AVIATION
World's longest aircraft is revealed
What revolutionary flying machine is longer than the biggest passenger jet and looks like an enormous flying fanny?
That would be the Airlander 10, the world's longest aircraft. Over the weekend the enormous marvel of engineering (a hybrid of a plane and airship) was moved gently into public view for the first time.
Folks scrambled to photograph and film it.
It emerged in the wee hours of Saturday from its hangar at Cardington Airfield in Bedfordshire, England.
Tests on the prototype's engines and systems were finished last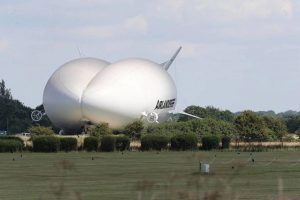 week, and the giant airship was towed to a "primary mast site".
Originally created to stay in the air for up to three weeks while carrying tons of equipment, the Airlander was first designed for surveillance and reconnaissance for the US Army. But budget cuts and project delays killed the project, and its original designers, Hybrid Air Vehicles, bought back the prototype in 2013.
Officially, the airship's name is Martha Gwyn, named after the wife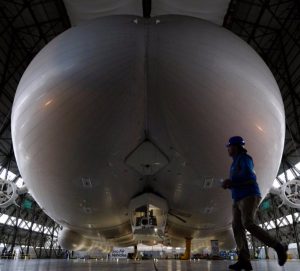 of HAV chairman Philip Gwyn.
Unofficially, as the butt of a few jokes, it's been called Kim Kardashian.
HAV will market the Airlander for commercial uses and, at some point, even passenger travel.
It's a monster craft, 302 feet long, said to be 50 feet longer than the largest Boeing 747. It's 85 feet tall and 143 feet wide but still smaller than English and German blimps of old that were more than twice as big.
Filled with 1.3 million cubic feet of helium, the Airlander was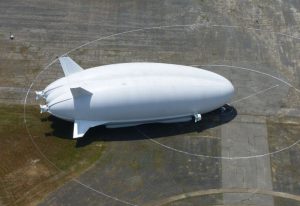 designed to reach altitudes of 20,000 feet and fly up to five days at a speed of 90 miles an hour.
The company filled it with helium for the first time last fall, setting it to float for the first time ever inside its massive hangar.
Four forklift trucks "walked" the aircraft the entire length of the 800-foot hangar to new moorings in front of the doors.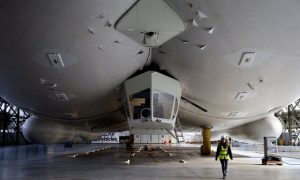 The company envisions building a fleet of Airlanders by 2018, but it has no takers yet. The price tag: $35 million.
The date for the first test flight has not yet been announced.
---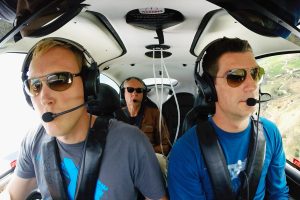 PILOT Training: The 50/70 Rule Could Save Your Next Takeoff
Will you make your takeoff before you're out of runway? It's not an question you want be asking yourself on your takeoff roll, especially as you approach rotate speed.
So how do you know if you're going to be wheels up before you run out of runway? Obviously, the best place to start is your takeoff performance chart. And after you've run the numbers and determined that you can make a safe takeoff, it's time to back it up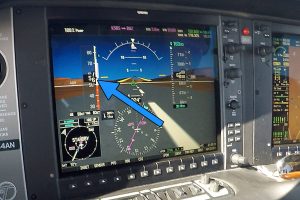 with a great rule-of-thumb: the 50/70 rule.
So what is the 50/70 rule? It's a general rule for GA aircraft that says if you haven't reached 70% of your takeoff speed by the time you've reached 50% of the length of the runway, you should abort your takeoff.
Why do you need 70% of your takeoff speed by 50% of the runway? As you accelerate down the runway during takeoff, you start chewing up more feet of runway for every second you're rolling down the pavement. If you haven't achieved 70% of your takeoff speed by the time you're halfway down the runway, you may not have enough pavement left to get to rotation speed and lift off.
So why would that happen, especially if you've already calculated your takeoff distance required? It could be a number of factors. The winds might have changed prior to takeoff. At some places like mountain airports, it's not uncommon to see the windsock on one end of the runway pointing in a completely different direction than the windsock on the opposite end of the runway. In most GA aircraft, for every 2 knots of tailwind, your takeoff distance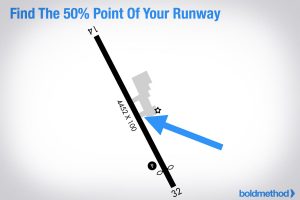 increases 10%. So just a few knots of tailwind can make a big difference. It could also be from other factors as well, like an engine problem during takeoff. But whatever the cause, the 50/70 rule will help keep you safe.
How To Use The 50/70 Rule
Here's how you use it. First, calculate 70% of your takeoff speed. As an example, when we're flying the Cirrus SR-22T, a max gross weight short field takeoff has a rotation speed of 80 knots.
With some quick calculation, you figure that 70% of 80 knots is 56 knots. So that's our target speed: 56 knots.
How To Pick Your Halfway Point
Next up, you need to find the 50% point on your runway. There are a couple ways you can do that. First, if there's an airport diagram, you can see if there are any taxiways or intersecting runways that are at roughly the 50% point.
If you look at the Steamboat Springs airport, you see that if you're departing runway 32, the first taxiway is at roughly the 50% point of the runway.
So that's a good reference point to use the 50/70 rule. When you start your takeoff from runway 32 at KSBS, you need to achieve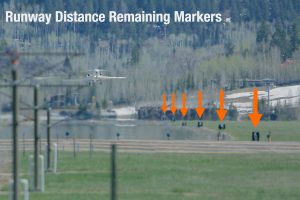 56 knots by the time you reach the first taxiway. If you get to the taxiway and you're not at 56 knots, it's time to abort. And since you can stop your plane much faster than you can accelerate, you'll have enough room to safely stop on the runway.
Another good reference point, which you'll find at larger airports, are runway distance remaining markers. Runway distance remaining markers tell you how many thousands feet of runway are remaining.
Putting It All Together
You should always use your takeoff performance charts to make sure you have enough runway for a safe takeoff. But after that, using the 50/70 rule gives you a very good insurance plan when you're rolling down the runway.
If things don't go as planned and you're not getting the performance you expected during takeoff, you'll have a solid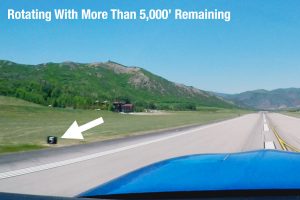 "abort takeoff" decision point, with plenty of room to stop.
Like everything in aviation, it's better to make your decision early, instead of waiting until it's too late. If you follow the 50/70 rule, you'll do just that.
---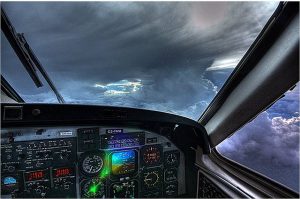 Aviation Tips and Tricks: From CU to TCU
The fair-weather cumulus clouds of summer, such a welcome sight at the beginning of the warmer seasons, have become commonplace in your flying and dot the sky today to the horizon.
Aside from turbulence in the air below those clouds, they seem a rather benign feature of the weather picture, usually dissipating as the sun goes down and taking the bumps with them.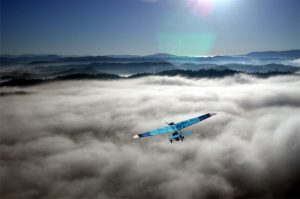 Now as you update your destination's weather, you notice an item concerning reported cloud cover hinting that those common cumulus clouds are evolving into something more attention-getting: "1853Z 17017KT 10SM FEW050TCU SCT100 SCT250 32/18 A2980 RMK AO2 SLP086 TCU N T03170183".
Note the two references in the METAR to TCU, or towering cumulus clouds. As you draw closer to the destination, you can see some big white clouds resembling cauliflower massing in the sky ahead.
Okay, so instead of summer cu, there's TCU. What's the big deal?
Page 12-16 of the Pilot's Handbook of Aeronautical Knowledge has a succinct answer to that question: "Towering cumulus clouds indicate areas of instability in the atmosphere, and the air around and inside them is turbulent. These types of clouds often develop into cumulonimbus clouds or thunderstorms".
How likely are they to develop as described in that passage?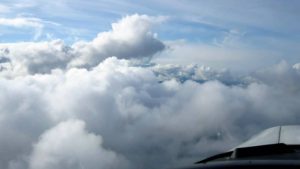 There's another clue to that probability in the metar. Have you spotted it yet?
Look at the dew point. Not the temperature-dew point spread, which is ample and suggests no immediate risk of fog. But the dew point, 18 degrees Celsius or about 65 degrees Fahrenheit, is high enough to sound an alarm bell of its own, because a dew point that high corrrelates well with the possibility of thunderstorm development, as discussed in the June 12, 2015, Training Tip.
If that happens, those TCUs will become cumulonimbus clouds, or CBs (sometimes abbreviated Cb outside the context of a METAR).
How can you tell the difference between towering cumulus and cumulonimbus by visual inspection?
According to this glossary of weather terms, a towering cumulus cloud is "a large cumulus cloud with great vertical development, usually with a cauliflower-like appearance, but lacking the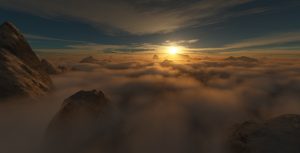 characteristic anvil of a Cb".
Just over an hour later, when you are safely on the ground, this textbook weather scenario plays out, as indicated in the new metar: 2004Z 18012KT 10SM TS BKN060CB BKN100 OVC250 27/20 A2982 RMK AO2 PRESRR OCNL LTGICCG OHD AND N TS OHD AND N MOV E T02720200.
---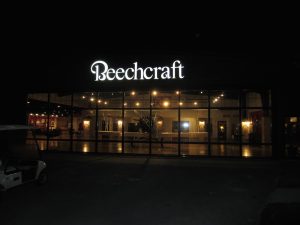 AVIATION Events
Beechcraft Heritage Museum invites everyone at the… Beech Party
Although you'd expect the Beechcraft Heritage Museum to be in Wichita, Kansas, the "Air Capital of the World" and home of the Beech factory since 1932, it's located 825 statute miles to the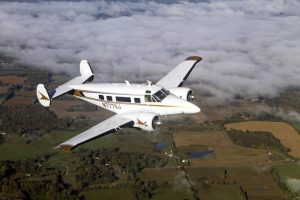 southeast in the small town of Tullahoma, Tennessee.
Founded in 1973 by a group of Beechcraft Staggerwing enthusiasts, the privately funded facility has developed into a world-class museum dedicated to preserving the history of the iconic Beech Aircraft brand, long known for quality and performance.
Located at the Tullahoma Regional Airport (KTHA) in south central Tennessee, the museum is near the Arnold Engineering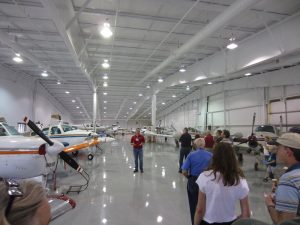 Development Center, the world's largest and most advanced flight simulation test facility.
And the Jack Daniels Distillery, another name known around the world, is just a few miles away in Lynchburg, Tennessee.
Although Beechcraft founder Walter Beech was born near Tullahoma in Pulaski, Tennessee, the museum had its roots in an annual fly-in for Staggerwings, the unique biplane produced by Beech from 1933 to 1949.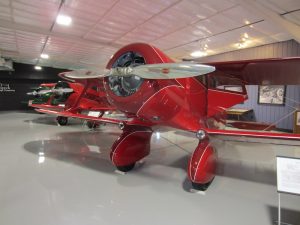 Originally known as the Staggerwing Museum, the facility was renamed in 2007 because its scope had expanded over the years to honor everything Beech. In addition to Staggerwings, many other Beechcraft models now come under the museum's umbrella, including Twin Beech 18s, Barons, Bonanzas and King Airs.
Additional Beechcraft models on display in the museum, soon to be expanded, are one of the few remaining Starships and the very last Duke manufactured, a 1982 model.
The museum's collection also includes a couple of Travel Airs, an aircraft brand produced by Walter Beech, Clyde Cessna and Lloyd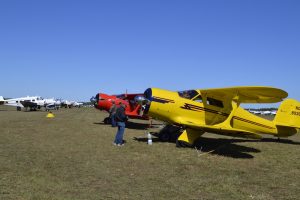 Stearman before each of the Wichita aviation pioneers went his separate way.
The layout of the airport and museum is ideal for a fly-in and one of the popular Aircraft Owners and Pilots Association (AOPA) regional events was held there last fall and attracted more than 2,500 aviation enthusiasts despite less-than-ideal weather.
The museum has regular hours from March through November, with other times by appointment, but the best opportunity to visit is during the annual "Beech Party" fly-in, a multi-day event held in October just as trees in Middle Tennessee change colors.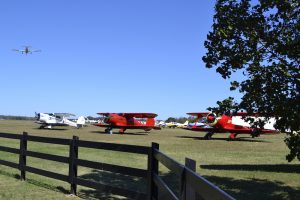 The focus at all Beech Parties is on flying and the Tullahoma pattern stayed busy with fly-bys and formation flights, plus a Saturday morning fly-out breakfast to Big South Fork Airpark in Oneida, Tennessee, where Wade McNabb, the museum's outgoing CEO and curator, was honored for his many years of service.
This year's Beech Party is scheduled for October 12-16.
---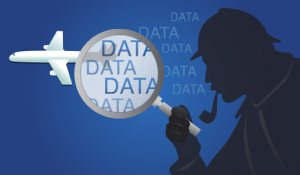 IFR Fix: "Conventional navigation" in NextGen
When a local flying club acquired a late-model, glass-cockpit Cessna 172, many members got their first look at the emerging air traffic system, sampled flying satellite-based approaches and could practice familiar ILS and VOR procedures with all the data-display capabilities technology has to offer.
This was a logical, fortuitous advance for a club founded on providing access to affordable training and innovation. The air traffic system is transitioning to a satellite-navigation-based system of direct routings and GPS-based ter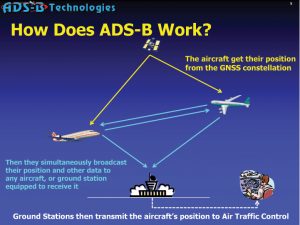 minal procedures, and away from airways and terminal operations anchored by VORs. But many pilots don't yet have a seat at that table.
A long-anticipated step in ATC's evolution occurred July 26 when the FAA published the document, "Provision of Navigation Services for the Next Generation Air Transportation System (NextGen) Transition to Performance-Based Navigation (PBN) (Plan for Establishing a VOR Minimum Operational Network)".
Of interest to IFR pilots accustomed to procedures based on "conventional navaids", as the FAA now describes the old stuff, is the section on "reducing the current VOR network to a Minimum Operational Network (MON) as the NAS transitions to performance-based navigation (PBN) as part of the Next Generation Air Transportation System".
According to the two-phase plan for navaid shutdowns, the inventory of VORs will be much reduced—a necessary cost-control step in bringing the satellite-based system on line.
Creating the MON suggests the coming of a time when you will know pilots for whom the prospect of flying a raw-data VOR approach is as remote and unfamiliar as flying an RNAV/GPS approach was, or perhaps still is, for you.
There could be a moment when your conventional experience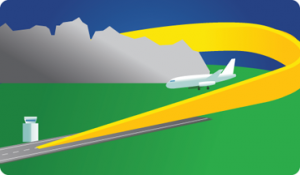 gives you an edge. In the likely-or-not event of a GPS outage, you may someday find it necessary to escape the clouds the old-fashioned way by flying a radial to a course reversal, or stepping down to minimums along a gauntlet of crossing fixes.
An airport where you can do that won't ever be far away. An important element of the VOR MON's ultimate configuration is to "allow aircraft to proceed to a MON airport where an ILS or VOR approach procedure can be flown without the necessity of GPS, DME, ADF, or Surveillance. Of course, any airport with a suitable instrument approach may be used for landing, but the VOR MON assures that at least one airport will be within 100 NM", the document says.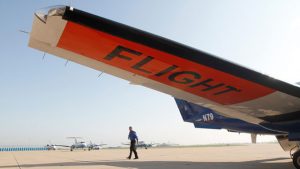 ---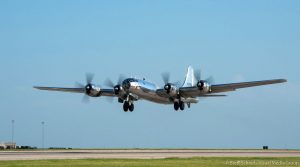 VIDEO of the WEEK: Doc's Friends to Resume Flight Testing of B-29
About three weeks after its short first flight, Doc is getting ready to take to the skies again. Following the flight, the B-29 Superfortress, which has been restored by volunteers in Wichita, Kansas, for many years, has undergone a very thorough post-flight inspection. Only a few minor issues were found, none of which will prevent further flight testing.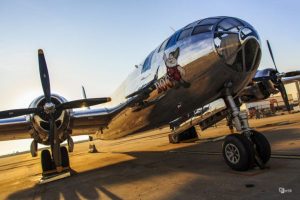 The reason why the test pilots cut the first flight short was the ignition of an engine light related to one of eight chip detectors (there are two for each engine). However, the issue appears to have been minor.
"The chip detector did its job, but it's overly sensitive", said Jim Murphy, Doc's Friends restoration project manager. "The new radial engines on Doc take about 50 hours of flight to break in and during that time, you're going to see tiny particles of metal… it's just the way it is".
Murphy said the group hopes to replace the chip detectors with new ones that can not only distinguish between small and large pieces of metal but also eliminate tiny pieces. However, the cost of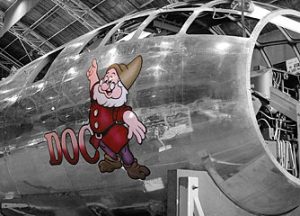 those types of chip detectors is high.
In addition to evaluating the engines, the team inspected all the systems and control surfaces thoroughly, and reviewed video from the flight. "So far, everything has been rock solid", Murphy said.
Doc is expected to fly again before the end of the month. In the meantime, enjoy this video, shot mostly from the plane during the first flight.
---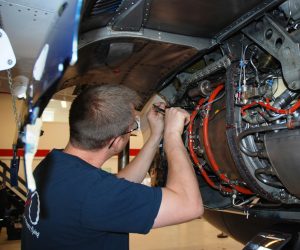 AVIATION training
How to get the best technical help for your engine… and beyond?
I trust by this time everyone is enjoying the summer weather and getting the opportunity to do as much flying as possible. I thought this might be a good time to focus on a subject that everyone should keep in mind when it comes to seeking technical assistance on their aircraft engine.
However, what I'm about to address is not just limited to aircraft engines or aircraft, but almost anything we might seek technical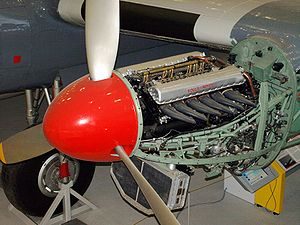 help with, so please pay close attention.
First, those of us who provide technical assistance, to my knowledge, are not mind readers. This means those of you who come to us for help sorting out a technical issue need to provide us with as much information as possible.
Let's get down to the nitty-gritty of what kind of information you should provide when you ask your questions.
It is very important for you to provide the specific engine model and serial number.
Just to help you understand why this is important, as an example, Lycoming has roughly 50 different models of the O-320- series engines, so providing the suffix to the engine model becomes very important.
The 320 series of Lycoming engines are produced at 140, 150 and 160 horsepower, using carburetors and fuel injection systems.
As you can see, because of the many configurations of Lycoming engines, the more detailed information you provide, the better someone can begin to apply troubleshooting techniques typically focused on that engine model.
I'll deviate from this for just a bit and share a personnel experience I watched unfold at SUN 'n FUN many years ago. The event had been underway for several days, so as you might imagine, with the weather being very hot and humid and the bugs driving us crazy, I must admit our usual cordial personalities might just have been a bit less tolerant of questions where any lack of intelligent information is shared when probing our wealth of technical knowledge.
What unfolded was something like this. A customer approached our booth and was greeted cordially, but things began to go downhill from there very quickly. He asked what the part number was for the oil filter used on his engine. He was asked what specific engine model he had and he responded by saying "you're from Lycoming and are supposed to know this kind of information".
The customer was then asked what aircraft model he had, which would have allowed us to possibly identify the specific engine model he had. With that simple information, it probably would have been possible to come up with an oil filter part number.
However, he responded by saying "you should know this information, after all, your company spends a lot of money to send you here, and you've come unprepared to answer the customers questions".
The customer didn't stop there though. His next st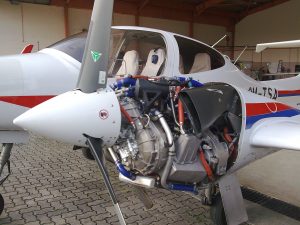 atement was "I'm going to write a letter to the president of your company telling him he sent people here to SUN 'n FUN unable to answer simple customer questions".
All was not lost since there may have been some divine intervention shortly after the customer walked away from our booth because he returned later that morning and apologized for the way he acted earlier.
Now back to what you should provide when looking for technical assistance. Providing the total engine time since new, rebuild, or overhaul and when the problem began is important.
Did the problem begin following a routine maintenance event?
Be prepared with any information you have that we might be able to find a starting point for our troubleshooting.
Having the engine logbooks close by for review is also recommended in order to review the engine history.
Another important question that needs answered is when the problem occurs. Does it occur when in the air and at what power settings or flight condition? Can it be induced or duplicated in the air or on the ground and what can you do to cause it to happen?
Practically any information you can come up with relating to the problem would be helpful and may give us a hint as to which direction to go.
One thing I want to make perfectly clear is you shouldn't be surprised to hear from a manufacturer "we've never heard of that before".
Now, if you'll stop laughing, I'll explain why that may be true.
You must understand that as a manufacturer, they are most familiar dealing with new products, while you may be dealing with an engine that has been in the field for 20, 30 or 40 years or more.
Considering the average general aviation aircraft is now probably at least 20 to 30 years old, would it be any wonder why they may encounter technical problems that the manufacturer may not have heard of?
Believe me, it does and will happen.
I can tell you that everyone you speak to at the factory does not know everything there is to know about a Lycoming engine. I personally made that statement many times during my years with Lycoming.
The real benefit of working at the factory is the fact that people from around the world call and share what technical problems they've encountered. Using all of the resources available at the factory and finding a solution that can then be shared makes everyone involved better educated.
If you don't take anything else away from this article, please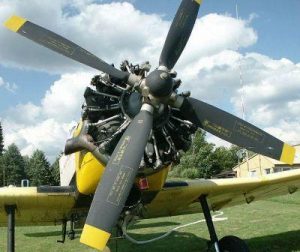 remember to at least have the specific engine model and serial number when you contact anyone for technical assistance, as well as a little history of what and when the problem began.
If you expect those of us who provide technical advice to help you with your problem, then please help us as much as possible by providing good information for us to work with.
---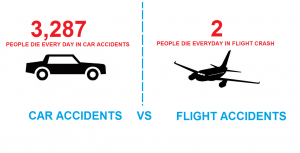 AVIATION accidents
Accidents this month in the US
Airplane carrying skydivers crashes near Skiatook, four people suffer non-life threatening injuries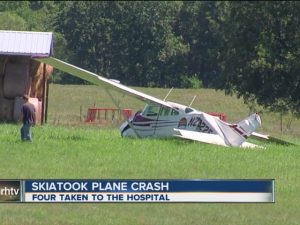 Skiatook, Oklahoma, August 13, 2016 – The Oklahoma Highway Patrol says four people suffered non-life threatening injuries when a small airplane carrying skydivers made a forced landing in a field near Skiatook.
OHP Trooper Dwight Durant said the plane had seven people on board when it made a hard landing shortly after 11 a.m. in a field north of Highway 20 in Osage County and that none of the injuries appear serious.
Durant said the pilot told troopers that the plane lost engine power at about 1,000 feet after taking off from the Skiatook airport. Images show the aircraft with the tail crumpled sitting in a grassy field near a barn.
The plane is registered to a company out of Wichita, Kansas.
————————————————————–
Family survives small plane crash in Des Moines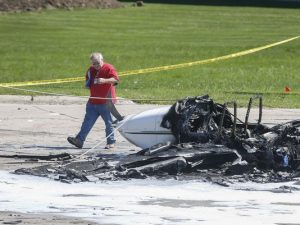 Des Moines, Iowa, August 13, 2016 – A small plane crashed on Saturday in Des Moines at the intersection of Southwest 56th Street and Park Avenue. The pilot and passengers, all of whom were family, survived.
The pilot, his wife and two children had just taken off from Des Moines International Airport's runway 1331, which points northwest. The plane had reached an altitude of about 900 feet when it experienced some sort of mechanical failure, said Des Moines Fire Department spokesman Brian O'Keefe.
The unique Cirrus plane was equipped with the brand's standard airframe parachute system. That chute allowed the single-propeller plane to ease down to the ground about 10 a.m.
"So instead of crashing, it's deployed to gradually slow the plane down and land more softly", said Des Moines Fire Captain Amy Montgomery, who was one of the first responders on the scene.
The plane caught fire on the road, but the pilot and passengers were uninjured. The unnamed pilot remained on the scene as authorities began investigating the crash. He declined to be interviewed.
The fire engulfed the aircraft, leaving only the nose and one wing of the charred plane remaining.
————————————————————–
Plane crash on Otis Redding ranch in Jones County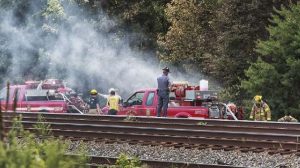 Big O Ranch, Jones County, August 12, 2016 – A plane crashed at the Big O Ranch in Jones County at about 3:45 p.m. Friday, according to the sheriff's office.
Sheriff Butch Reece says two people and a dog were on board. The couple was hospitalized with non-life-threatening injuries, according to the sheriff. The dog was taken to the Sheriff's office.
The Redding family was not harmed, Sheriff Reece said.
The plane was from out of the state. Reese said and apparently headed to Macon. Sheriff Reece says the pilot thinks it may have been an electrical issue that caused the crash.
---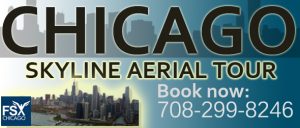 Have you ever seen Chicago from the air?
What a view! Book this skyline experience today!
You will be at the controls of a training aircraft with a Certified Flight Instructor, flying next to the famous Chicago Skyline, over Lake Michigan!
Yes! You heard it right! You will be flying yourself to Chicago Skyline!
Do something truly COOL! Fly today: 708-299-8246
Call 708-299-8246 to book your flight or surprise your spouse, partner, friend or family with a gift-certificate for a flight they will fully appreciate and enjoy!
All flights are weather permitted and will be re-scheduled with no hassle if weather is not co-operating, Flexible scheduling available.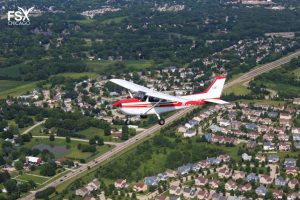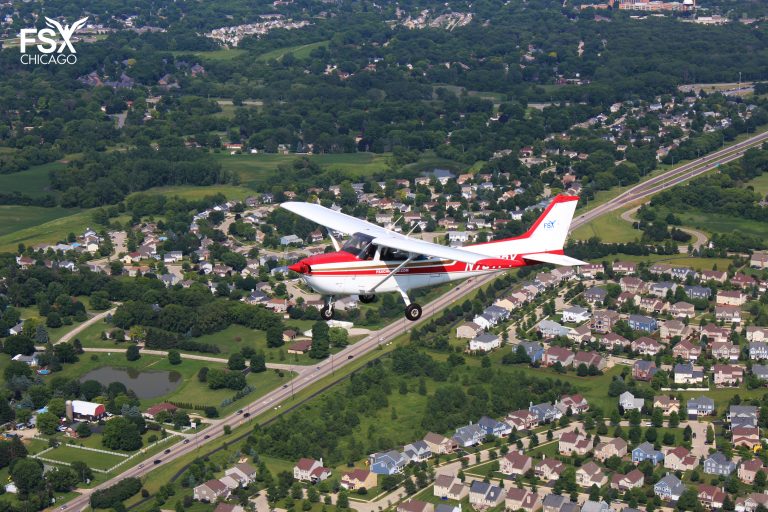 ---