If you have any aviation stories you would like to share, please send them tofsxchicago@gmail.com and we will publish them in our future editions and directly on our websites! Are you working on an interesting project? Let the community know!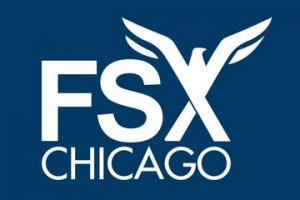 ---
FSX Chicago at Oshkosh 2016!
Without any doubt, this is the biggest Aviation Convention and Airshow in the World!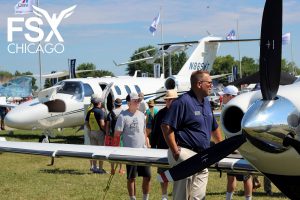 This past week has marked a new record in attendance at Oshkosh Airventure. Almost 600,000 people attended the seven day event. We kept to our tradition and our team was there this year just like past years ! People say – You've been there once – you've seen it all – but we feel that's not quite right: Every year brings innovation, new ideas,new partnerships. We had a blast and we are happy to share with you the moments we captured.
Please visit this link for the entire Oshkosh 2016 album (166 photos).
Share them with friends, promote aviation. Thanks! C. Brezeanu.
https://www.facebook.com/fsxchicago/photos/?tab=album&album_id=1756115214656439
---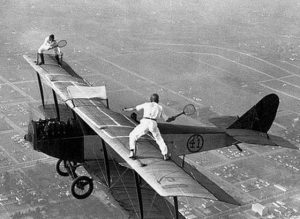 Great AVIATION Quotes
"The danger? But danger is one of the attractions of flight" (Jean Conneau, 1911).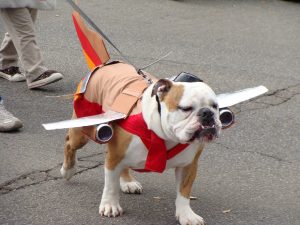 ---
AVIATION News
High School Teacher Completes Record-Setting Fuel-Efficiency Flight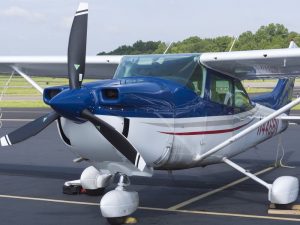 Ross McCurdy is at it again.
The Rhode Island-based high school teacher who last year completed the first coast-to-coast trip in a biofuel-powered small aircraft has completed a record-setting fuel-efficiency flight.
In a Cessna 182 with an SMA diesel engine, McCurdy and a fellow pilot rounded off an 848-mile course on just 56 gallons of fuel.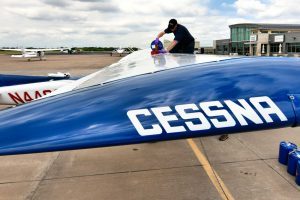 McCurdy took off from Caldwell, New Jersey, and made stops in Buffalo, New York, and Portland, Maine, before heading back to Caldwell. With a fuel efficiency of 15.1 nautical miles per gallon, the trip was completed in about nine hours.
The 182 was fueled with a 50-50 mix of jet aviation fuel and biofuel. McCurdy says that although the fuel burns with approximately the same efficiency as aviation fuel, the SMA diesel engine is 30 to 40 percent more efficient.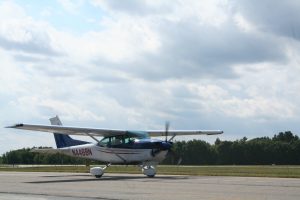 AVIATION News
Rans announces fastest and biggest aircraft, S-21 Outbound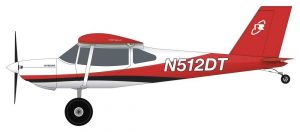 Rans Aircraft will launch its biggest ever aircraft at EAA AirVenture Oshkosh next week. It's the two-seat S-21 Outbound with 180hp, short take-off and landing ability (STOL), 800lb+ useful load and 500+ miles range.
The S-21 is all-metal and will be available as a quick-build kit. The prototype due to be displayed at Oshkosh will have a 180hp Titan engine but others, such as Rotax, can also be installed.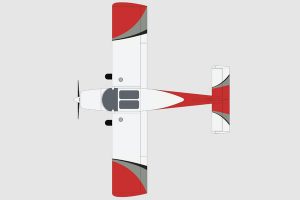 "This is exciting for us", said designer Randy Schlitter. "Building a big two-seater with a lot of power and aerodynamics that allow both a 150mph+ cruise and STOL credentials, and building in features that make assembly easier and more accurate than ever".
The new S-21 Outbound is an all-metal, high-wing, single-strut design that can be built as either a taildragger or a tricycle. It's the highest payload design ever offered by Rans.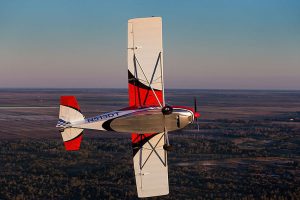 The US company says "the Outbound's 28ft wingspan and 141 sq ft wing area support its 1,800lb gross weight, which could include a 250lb pilot, 175lb passenger, 200lb cargo, and full tanks (nearly 32 gallons) ready to take off as soon as you warm up the engine".
---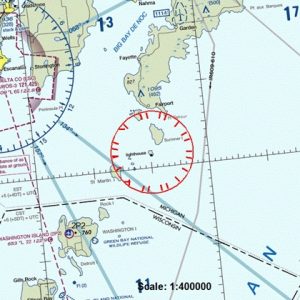 TRAINING Tip
Tracking down TFRs
When a wildfire broke out on a 200-acre island in Lake Michigan after a lightning strike, a US Forest Service helicopter was brought in to aid in the effort to knock down the flames that boaters could see from "a considerable distance across the lake", according to news reports.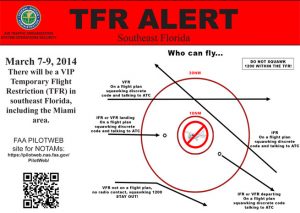 Part of the process of keeping that aerial operation safe was for the FAA to order a temporary flight restriction (a TFR) from the surface to 3,000 feet mean sea level, effective over a period of 23 days, as the notam about the operation recently appeared on the FAA's online list of TFRs.
That list, which a pilot can sort by a range of parameters including state, facility, TFR type, notam number, or TFR description, is a must-see item for pilots planning local and cross-country flights, and a must for updates on a TFR's dimensions or effective times before a flight gets under way.
From firefighting operations and airshows to flight hazards and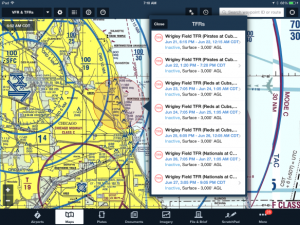 areas of security concern on the ground, TFRs are put into effect for a wide variety of reasons, and in places as diversely distributed as remote islands and the largest of major metropolitan areas.
Some TFRs can be extremely complex in nature, requiring pilots to give them careful scrutiny, as AOPA advised aviators when reporting on the TFRs to be in effect for the national conventions of the Republican and Democratic parties in Cleveland and Philadelphia, respectively.
One unfamiliar item for many student pilots inspecting TFR listings is the three-letter facility identifier that appears after the date and notam number of the TFRs on the FAA's list. For example, the notam for the firefighting TFR on Lake Michigan refers to "FDC 6/6857 ZMP MI".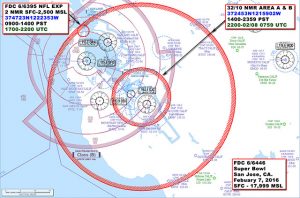 The identifier ZMP refers to the Minneapolis Air Route Traffic Control Center (ARTCC), which is the FAA's coordination facility for the operation, as explained in the notam text.
Do you know the identifier for the ARTCC in the area where you fly? You can locate it in flight information publications, request it from flight service during your next preflight briefing, or find it using this search tool and a search term such as "artcc".
---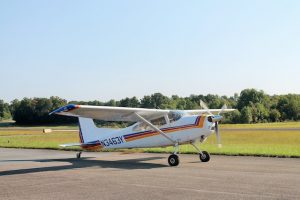 New in AVIATION Legislation
FAA restores birthday solos
The FAA is once again allowing first solos on students' fourteenth or sixteenth birthdays, depending on what type of aircraft is being flown.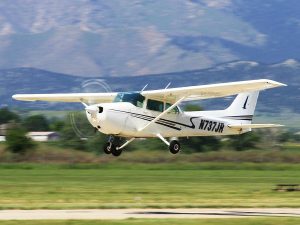 Changes to the application process implemented in April meant that pilots-in-training couldn't apply for a student pilot certificate until the first day of eligibility—their fourteenth birthday for gliders and balloons or their sixteenth birthday for all other aircraft. Because of Transportation Security Administration security vetting requirements, applicants could not get the certificate the same day they applied, making it impossible for them to solo on their birthday.
The FAA announced July 26 that, beginning immediately, a student pilot can submit a paper application up to 90 days before his or her eligible birthday, allowing time for the application to be processed and the student to be vetted by the TSA before his or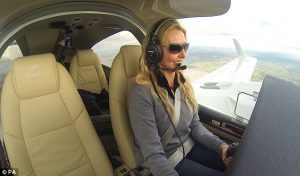 her birthday. Once approved, the FAA will provide the student with a temporary authorization to exercise the privileges of a student pilot certificate through the Airmen Online Services section of its website. The temporary authorization will be available on the student's birthday and remain valid for 60 days. The FAA will mail a permanent certificate to the student pilot within that 60-day window.
AOPA and the FAA are encouraging students using this process to apply at least 30 days before their birthday to ensure the temporary authorization is available in time.
The paper application process is a temporary fix to get students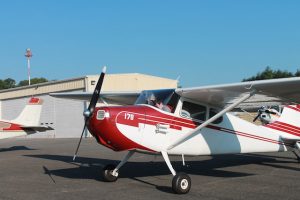 back in the air on their birthday. The FAA will eventually allow flight instructors to process an application through IACRA, the FAA's web-based application system, up to 90 days before the student's eligible birthday. A temporary student pilot certificate will then be available for download on the student's birthday, with a permanent certificate being sent by mail after the birthday. The FAA expects to have this update to IACRA completed by Nov. 1.
---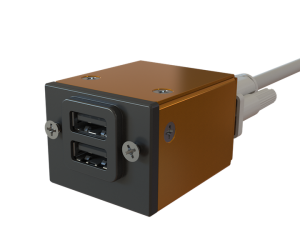 AVIATION Technology
Guardian Avionics introduces line of USB power solutions for GA
In response to growing demand for USB power in general aviation cockpits as the use of tablets and smartphones becomes more common, Guardian Avionics has unveiled a new line of USB power solutions for both panel mounted and remote mounted applications.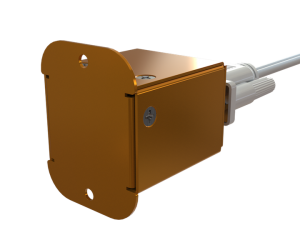 The new iFDR Power 250 series provides power conversion, bringing 9 to 48 VDC systems down to 5 VDC at 2.1 amps to power most consumer electronics using a USB-A connection, including most smartphones and tablets like the iPhone and iPad.
The iFDR Power 250 models were designed to be used as both stand-alone units and integrated with the iFDR Panel Mount line for iPhones and iPads currently offered by Guardian Avionics.
The new line includes three power unit models to fit any need in the cockpit. The iFDR Power 250-101 is a panel mounted unit, offering two USB-A power connections while using only a "785"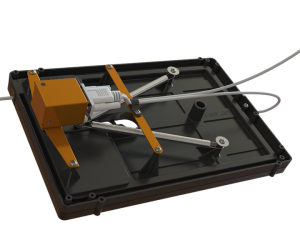 square cutout in your existing panel.
The iFDR Power 250-201 is a remote mounted unit that can be installed behind the panel and provides two hard-wired positions to add USB power directly to a component or to provide a lightning cable connection for the iFDR Panel Mounts for iPhone 6 and 6+.
The iFDR Power 250-301 is also a remote mounted dual USB-A unit that is designed to mount directly on the iFDR Panel Mounts for iPad Mini and iPad Air/Pro 9.7-in and provides power to the lightning cable port on the mount plus an additional remote USB power connection if needed.
Deliveries of the iFDR Power 250 series will begin the week of July 25 and advanced orders may be placed at GuardianAvionics.com.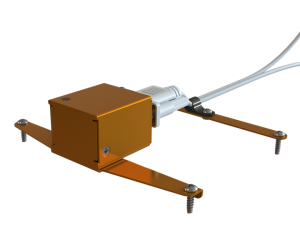 The iFDR Power 250-101 and 250-201 are $239 each and the iFDR Power 250-301 is priced at $249.
Guardian Avionics will have the full line on display at EAA AirVenture Oshkosh from July 25-31 in Hangar C Booth 3143 and will be taking pre-orders there as well.
---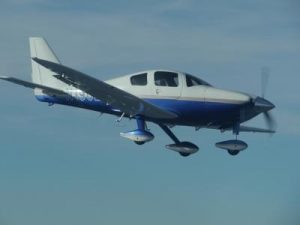 AVIATION Technology
Lam Aviation Introduces New GA Wing Flight Control System
Lam Aviation has announced commercial availability of the first new wing flight control system in generations, providing aircraft manufacturers with a low-risk pathway to achieve significant performance, handling and safety gains.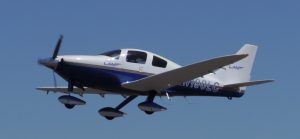 The company says the Lam Aero System is based on a novel approach to using aileron and flap panels that exploits new interactions between the panels, while also uncoupling the traditional interdependent sizing relationship between ailerons and flaps. The resulting configurations limit loss of control and stall/spin departure by allowing a smaller wing to produce more lift, while also improving roll control at slow speeds.
Lam is offering these safety and performance benefits in a system package that can be applied to any general aviation (GA) aircraft. It will be on display in the North Aircraft Display at AirVenture.
Both the FAA and NTSB have named Loss of Control (LOC) on their 2016 "Most Wanted" list of transportation safety improvements for general aviation. According to the FAA, last year 384 people died in 238 general aviation accidents, and LOC was the number one cause of these accidents. The FAA is spearheading rule changes (Part 23) to hasten the adoption of technology solutions that enhance aviation safety, and has partnered with Lam on an Angle of Attack research project to address the perennial issue of stall/spin.
Lam sayd its unique hybrid system is a combination of flight control surfaces driven mechanically and electro mechanically for improved aircraft performance, handling and control. These flight surfaces can work independently or together, improving low-speed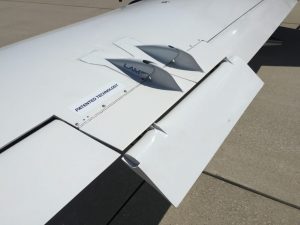 performance and flight-handling characteristics. They can also provide numerous other functions such as speed brakes and drag rudders. This yields wings with both increased lift coefficients and improved lateral control at slow speeds, and vastly improved stall/spin behavior.
Lam spin resistance provides a foundation for envelope protection enabled by Lam's underlying aileron technology. The combination of improved stalling behavior and better lateral control is key to providing spin resistance characteristics, and also provides anti-torque for spin recovery. The Lam Aero system prevents inadvertent departure from controlled flight, tolerates aggravated control inputs, is highly non-spinnable, and anti-autorotative in a spin. In addition, LAS is fully redundant. If the Lam electro-mechanical system were to fail, the aircraft's independent mechanical system would by itself provide control.
Lam showcased its early technology solution on a retrofitted Lancair Columbia as a proof-of-concept at EAA AirVenture 2013. The successful flight test results showcased dramatic improvements in fuel economy, cruise performance, rate of climb, and better handling in all phases of flight.
At EAA AirVenture 2016, Lam will be offering the Lam Aero System on a modified Columbia 300, named the Columbia Volant.

The Volant is the first aircraft to integrate anti-spin and high-lift technology in one package, resulting in one of the safest and fastest four-place piston powered aircraft ever made. The company will begin licensing its technology soon, and is planning retrofit Lam Aero Systems for GA aircraft in both experimental and certified versions that will provide its anti-spin and high-lift system.
---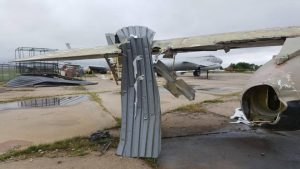 AVIATION History
Kansas Aviation Museum seeks contributions to repair damaged B-52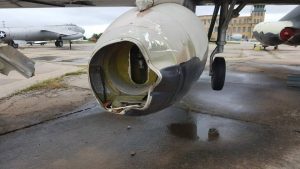 The Kansas Aviation Museum is seeking contributions to help repair its Boeing B-52 Stratofortress bomber, which received more than $20,000 in damage during a recent storm.
The storm ripped the roof off of a building on McConnell Air Force Base, which is adjacent the museum, causing debris to fly into the plane, said Lon Smith, the museum's interim executive director.
A large piece of sheet metal from the roof wrapped around the right wing of the B-52, damaging the tip tank and basically collapsing the entire rear side of that part of the wing, Smith said. The left gear-well door was also damaged by another piece of sheet metal.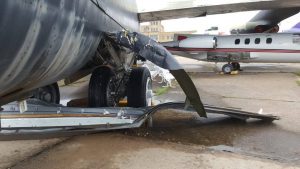 Smith said the damage, which occurred in early July, makes the plane less presentable.
B-52s are long-range, heavy bombers designed and built by Boeing. The "52" indicates the year the planes were first produced, Smith said.
The bombers were first used during the Cold War but are still in operation today. The B-52 at the museum flew during Operation Arc Light, the strategic bombing missions in Vietnam.
To cover the costs of the damages to the B-52, Smith said the museum is going to file a claim with McConnell Air Force Base, but otherwise, the museum is seeking contributions.
Smith said nothing else was damaged during the July storm, but a tornado in 2012 caused the same McConnell roof to fly off and damage planes at the museum.
Part of the problem is that the planes at the museum are stored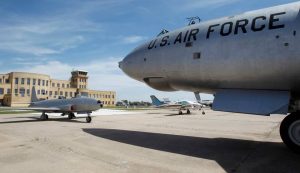 outside, and they will never be moved inside, Smith said.
"We just can't build a building big enough for all (five planes), so it's subject to the weather", he said.
The B-52 is significant to Wichita and its residents, and all support is helpful, Smith said.
"(The damaged B-52) was built right here at Boeing, so it's an important part of Kansas aviation heritage", he said.
---

AVIATION Safety
FAA Changes Runway Reporting Protocols
The FAA has developed new protocols for ATC to use when telling pilots about runway conditions that might affect their landing.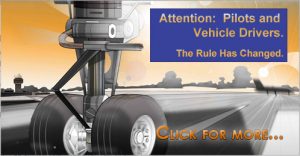 The new standards, which take effect October 1, are meant to reduce the risk of runway overrun accidents and incidents due to runway contamination caused by weather and other factors, the FAA said.
The new standards were developed after a committee examined a December 2005 overrun accident at Chicago Midway Airport, when a Southwest 737 ran off the end of the runway and into a street after landing during a snowstorm. A six-year-old boy in a car was killed.
The new standards, called "Takeoff and Landing Performance Assessment", or TALPA, aim to directly relate to the way a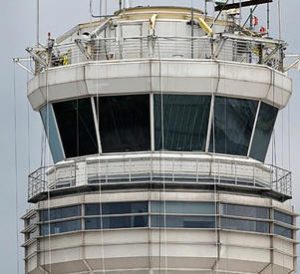 particular aircraft is expected to perform given the actual runway conditions, according to the FAA.
"TALPA improves the way the aviation community assesses runway conditions, based on contaminant type and depth, which provides an aircraft operator with the effective information to anticipate airplane braking performance", the FAA said.
More details about the new standards can be found at the FAA website.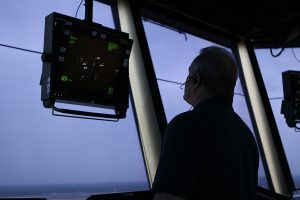 ---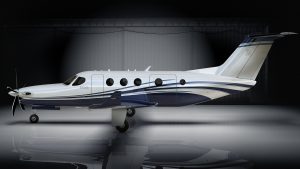 AVIATION Technology
Cessna Unveils "Denali" Turboprop Single
Textron Aviation has officially named its long-awaited new single-engine turboprop. The Cessna "Denali" was announced at EAA AirVenture this morning and a mockup is on display.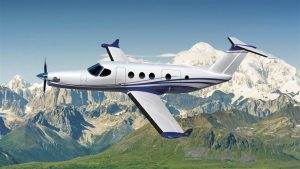 First flight is anticipated in 2018 and letters of intent for the $4.5 million (introductory price), single-pilot capable, six-to-nine passenger aircraft are being accepted here at Oshkosh.
The Denali will have a range of 1,600 nm, a maximum cruise speed of 285 knots, and a full fuel payload of 1,100 pounds. The aircraft features a flat-floor cabin, a 53-inch-by-59-inch rear cargo door, a digital pressurization system that maintains a 6,130-foot cabin to 31,000 feet, and an optional externally serviceable belted lavatory with pocket door enclosure in the aft of the cabin. The cabin design also incorporates large passenger windows, interior LED lighting, a refreshment cabinet and an in-flight-accessible baggage compartment. The cabin is designed to be easily and quickly converted between passenger and cargo configurations.
The aircraft will be powered by a new GE Aviation Fadec-equipped 1,240 shp engine with single level power and propeller control. GE announced the development of the engine late last year.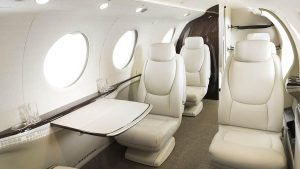 The engine incorporates the modular architecture of the T700/CT7 turboshaft for better performance and lower operating costs and features an all-titanium, 3D aero compressor design for lightweight and efficient power generation, cooled turbine blades enabling higher thrust and fuel efficiency, integrated and electronic propulsion control to enable single-level power control. GE will conduct a detail design review of the new engine next year and flight test in 2018. The new engine will have an initial TBO of 4,000 hours. The engine will be mated to McCauley's new 105-inch diameter, five-blade, constant-speed propeller, which is full feathering with reversible pitch and ice protection.
The Denali's cockpit will be equipped with the Garmin G3000 touchscreen avionics suite and will include high-resolution multifunction displays and split-screen capability. The G3000 flight deck will include weather radar, advanced terrain awareness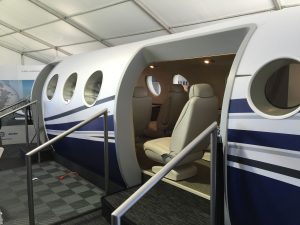 warning system (TAWS), and automatic dependent surveillance-broadcast (ADS-B) capabilities.
The Denali will be offered with a five-year limited warranty covering airframe, engine, and avionics and will qualify for enrollment in Textron Aviation's ProAdvantage programs.
---
The Future of AVIATION: It's Electric!
Airbus Group is showcasing its ideas for the future of electric aviation at 2016 EAA AirVenture in Oshkosh this week with the US debut of the Airbus E-Fan 1.2, an experimental electric aircraft recently updated with a new hybrid electric/gas engine. The Airbus E-Fan is on static display at the Airbus Group tent in spaces 63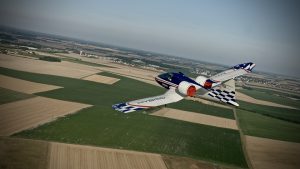 and 64 of Aviation Gateway Park.
Airbus Group executives will also be presenting at forum discussions on E-Fan's technology and the company's mission to one day replace fossil fuels in aviation.
As part of Airbus Group's commitment to pioneering the future of energy-efficient aviation, the company developed the E-Fan 1.1, an experimental aircraft to validate the concept of electric-powered flight. Last year, the plane made aviation history as the first electric-powered aircraft to cross the English Channel. The E-Fan 1.1 demonstrator was also the 2014 recipient of the Comparative Aircraft Flight Efficiency (CAFE) Foundation's Personal Aircraft Design Academy (PADA) award and trophy, which annually recognizes the world's best personal aircraft designs and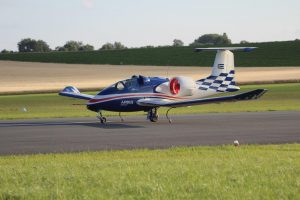 engineers.
The E-Fan 1.2 operates on a hybrid engine to reduce noise, vibration and weight of the plane while increasing battery capacity and extending its range. With this hybrid engine, the E-Fan has significantly reduced its noise level and operates on an electric taxiing system. Yesterday's U.S. debut provided aviation experts and enthusiasts the opportunity to view the hybrid engine for the first time publicly and learn more about Airbus Group's vision for the future of green aviation.
Since its founding in 2011, the Airbus E-Fan project has worked to develop more energy efficient aircraft. The project is aligned with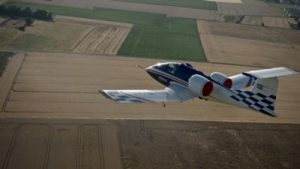 the European Commission's "Flightpath 2050" goals, which call for significant reductions in aircraft carbon dioxide emissions and noise to ensure the sustainable development of the aviation industry. Additionally, as a highly innovative technology flying test bed, the Airbus E-Fan is promoting research in electric propulsion and the certification of electrical flight concepts.
---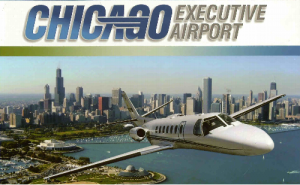 AVIATION Landings
Chicago Executive Airport rejects self-serve fuel for small planes
The directors of a northwest suburban airport have again rejected pilots' request for self-serve fuel, continuing a stalemate over high gas prices during a continued decline in small plane flights.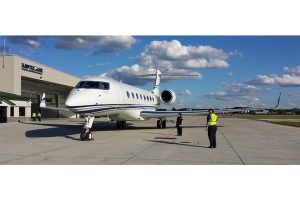 The board of Chicago Executive Airport voted 5-0 Wednesday against offering self-service aviation gas, despite a petition from nearly 200 pilots asking for it.
Board member William Kearns said he welcomes small planes, "but… we service many masters".
If the airport were to install its own self-serve fueling stations, he said, it would be competing with its own major tenants: companies that provide a variety of services including gas-pumping for both small planes and larger corporate jets, the latter of which generate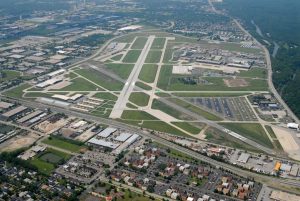 much of the revenue at the field.
Members of the Chicago Executive Pilots' Association, which made the request, were disappointed but not surprised. The debate over allowing self-serve fuel has been raging for more than a decade at the airport, which is located in and jointly owned by Wheeling and Prospect Heights.
In a recent survey of gas prices conducted by the pilots using an airport database, 100 octane aviation fuel cost $6.29 per gallon at Chicago Executive, compared with an average price of $4.36 at the 16 closest airports. Most of the airports offer self-service fuel.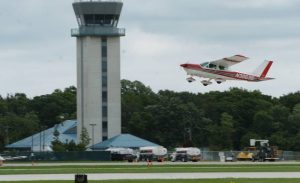 The debate comes as general aviation, which includes all civilian flying except scheduled commercial airlines, has seen a significant in decline recent years, both nationwide and at Chicago Executive, which used to be called Palwaukee Municipal Airport.
Last year there were about 75,000 flights in and out of the airport, down from 180,000 in 2000.
---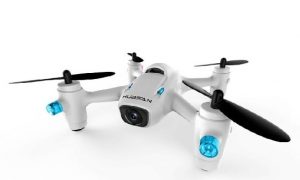 UAV NEWS
Why Drones May Save Aviation
A friend allowed me to fly his new drone this weekend along a quiet area of the beaches in the Bronx, New York. He came prepared: He checked the new "Know Before you Fly" app, reviewed the winds, and picked a spot away from most of the people.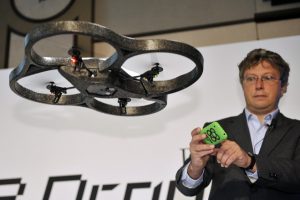 As we flew the orange quadcopter overhead, I was struck by what I saw. Kids came over the watch. They pointed to the sky. They laughed. And they kept staring skyward. It was a scene from the 1950s or 60s, when kids would see an airplane overhead and watch for as long as the plane stayed in view. But airplanes are old and commonplace and kids- just aren't into them anymore. We know this, because the number of would-be pilots entering pilot training keeps going down. The number of airplanes being sold is barely treading water.
But drones (really Unmanned Aviation Systems) are new, high tech, and accessible. You can operate them off your smartphone, almost as if you're playing "Pokeman Go". They are expensive, but a lot less so than flying lessons. And, as of now, there aren't burdensome regulations that will crimp their growth.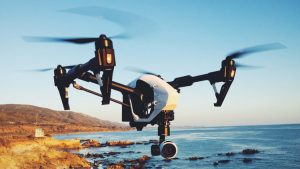 Kids aren't the only ones drones are enticing into aviation. Several friends who fly drones have told me they now want to become pilots of manned planes. And that's the "a-ha" moment. What if the thing the general aviation industry fears the most, actually saves the industry?
Remember the VCR? The movie industry fought to the near-death to block VCRs from being sold, afraid home recording would destroy them. Within a few years, however, it became obvious that VCRs actually saved Hollywood. We could be seeing this trend in aviation.
There are several hundred thousand drones registered with the FAA and that number is expected to grow rapidly. The number of drone pilots registering with the FAA, taking courses, buying drone-related educational material can only go up as well.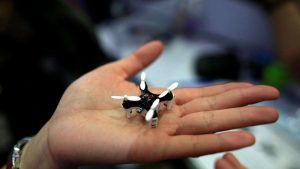 There needs to be smart, measured rules but as long as the FAA doesn't over-regulate and scare away participants in this new, exciting part of aviation, drones won't just bring new drone pilots into aviation, they will bring new pilots of all sorts.
General aviation needs to embrace the drone business. The kids pointing to the sky is the sign aviation has been looking for.
Andrew Schmertz forhttp://www.huffingtonpost.com/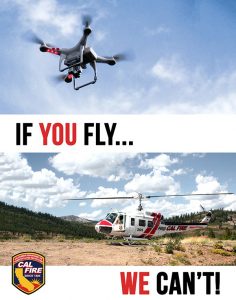 UAV NEWS
CAL FIRE Arrests Hobby Drone Operator For Interfering With Firefighters
CAL FIRE law enforcement officers arrested a Placer County man Friday who allegedly interfered with firefighting operations recently on the Trailhead Fire by flying a drone over the fire, forcing CAL FIRE to ground aircraft rather than risk a collision.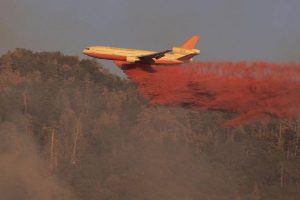 Information posted on social media helped lead law enforcement officers to Eric Wamser, 57, of Foresthill. He was arrested Friday afternoon, booked into the Placer County jail in Auburn and charged with interfering with firefighting operations, Penal Code Section 148.2.
This is the first arrest by CAL FIRE law enforcement of a drone operator for allegedly interfering with firefighting.
Over the past two years, fire officials have seen increasing numbers of hobby drones flying over wildfires and interfering with aerial firefighting operations. Airtankers and firefighting helicopters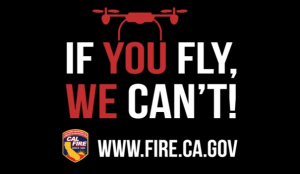 fly at low elevation to drop fire retardant and water, and when hobby drones fly in the same air space, fire officials are forced to pull back aircraft to prevent a collision. Hobby drones should never be flown in or around fire areas.
"When a hobby drone flies in the path of our aircraft, we have no choice but to pull back our airtankers and helicopters until the drone is removed", said Chief Dave Teter, CAL FIRE deputy director of fire protection. "For hobby drone operators, it's pretty simple: when you fly, we can't! No hobby drones over fire zones".
Wamser's alleged actions delayed aerial firefighting on a fire burning in the steep canyon along the Middle Fork of the American River near Todd Valley. The Trailhead Fire started June 28 and is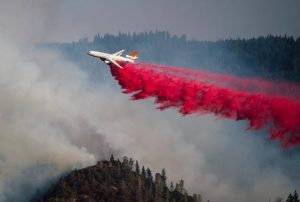 now 98 percent contained. It burned more than 5,600 acres and forced hundreds of residents of Placer and El Dorado counties to evacuate.
Wamser allegedly flew his hobby drone over the fire during the evening of June 28 to take video and photos.
CAL FIRE asks the public to never fly drones near wildfires. Remember: If You Fly, We Can't!


https://www.faa.gov/uas/model_aircraft/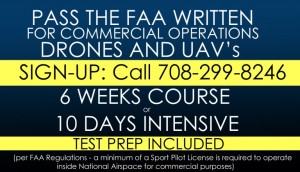 ---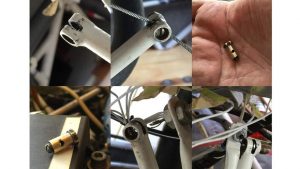 AIRCRTAFT Maintenance: The power of TWO
Few things serve as sobering a wake-up call as hearing that someone close to you has had a close call, incident, or accident while flying. I experienced that last week with a simple text that read: "Dead stick landing tonight". The text came from one of my closest friends, Paul Morel. Paul isn't one for drama, but this took understatement to a whole new level. I was anxiously tapping his name on speed dial in seconds.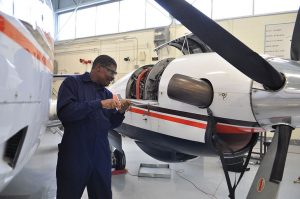 Paul was flying his Kitfox about 15 miles out from his home base at Mallard's Landing, a Disney-esque airpark south of Atlanta that lets pilots truly "Live the Dream". As Paul was flying, he noticed the engine seemed to be getting louder. His first thought was that it might be the ANR in the headset turning off, but he quickly confirmed that something wasn't right with the aircraft.
A brief check of the panel and controls revealed that the throttle was unresponsive. He reached under the panel and confirmed that one of the two throttle cables had broken. Rotax engines have two independent carburetors that must be controlled simultaneously, thereby requiring two cables. The remaining cable was severely frayed and failed completely as soon as he pulled on it to see if it was workable.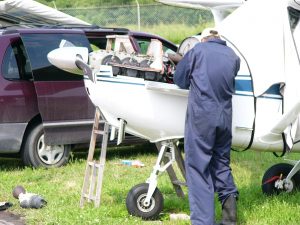 Fortunately, the engine setup was designed to keep the engine running with a failed cable. Paul made it back to the airport and radioed the situation, and the other aircraft quickly cleared the pattern to make way for his emergency landing. Having no control over power and not wanting to overshoot the runway, Paul positioned the aircraft at pattern altitude, cut the engine, and glided to a safe landing.
Knowing how fastidious Paul is about maintenance, I was extremely interested in the cause of the failure and why the progressing wear wasn't discovered during routine maintenance. The answer was that one of the cable fittings had seized and lost its ability to rotate to accommodate routine movement of the cable.
The end result was that every movement of the throttle caused the cable to bend around a sharp edge until it ultimately failed.
The more important question was why the seized joint wasn't discovered until it caused the catastrophic failure of the cable. The answer is that the cable must be inspected "in action" in order to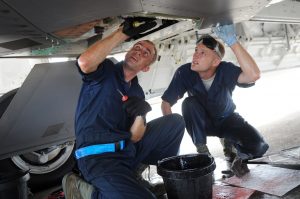 identify the issue. That's not an easy task for one person to accomplish alone. For most maintenance shops, this isn't an issue because they routinely grab the nearest able body within shouting distance to move controls in the cockpit, while the inspecting mechanic observes the system in action at all the critical points in the system.
Having those extra hands is a luxury that most owners don't have when working on their own aircraft, and it's even more important for owners of experimental aircraft, who typically perform their own inspections. Many maintenance tasks can be easily accomplished by a single person, but there are certain things for which having a second set of hands and eyes is more than just helpful; it's critical.
Let's learn from stories such as Paul's and adopt the following maintenance rule: Any time that you are working on or in the vicinity of flight controls or engine controls, enlist a helper for the final inspection before returning the aircraft to service. Have him or her manipulate every control through its entire range of movement while you observe the system from beginning to end for binding, interference, security, and proper operation. This maintenance rule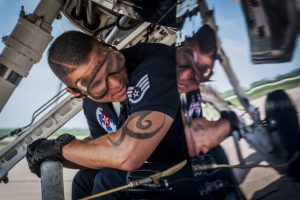 applies during inspections, but also after any work that could possibly cause something to shift behind the panel or under the cowl that could infringe on other moving parts.
Take the time to track down the help that you need. It might cost you a beer or two, but it could save you from big trouble down the road. Happy Flying!
Jeff Simon for http://aopa.org/
---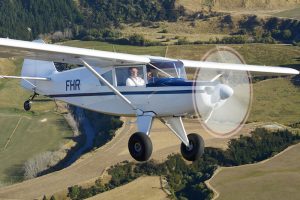 AVIATION News
Bearhawk Bravo debuts
Bearhawk Aircraft has unveiled the Bearhawk Bravo, a refinement of the four-place Bearhawk design that established the family of Bearhawk aircraft.
The Bearhawk Bravo, referred to internally as the model "B", will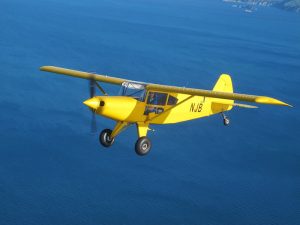 be available as both a plans-built design and a Quick-Build kit. The original design and modifications are by aviator, mechanic and engineer Bob Barrows.
Most prominent among the design changes to the Bearhawk model "B" is the use of a Riblett 30-413.5 airfoil, as incorporated into the two-place Bearhawk Patrol. Following his study of the airfoil, Barrows felt the Riblett would offer some advantages over the Bearhawk's original NACA 4412 airfoil.
Flight tests proved his thesis correct with the new wings producing gains in the range of 5 to 8 mph faster. This speed increase is coupled with similar if not better stall speeds, yet conclusively greater stability in induced stall, according to company officials.
Additional changes incorporated into the Bearhawk Bravo are:
– Use of aluminum fuselage formers, window sills, and door sills in place of steel formers and sills offering weight savings and corrosion resistance.
– Use of airfoil shaped ribs on the horizontal and vertical stabilizers as opposed to flat ribs giving enhanced stability, more control authority, and a speed increase of three MPH due to the change from four to three degrees of down deflection of the horizontal stabilizers.
– Use of shock struts made from heavy wall round tubing in place of streamlined tubing providing more resistance to side load failure while on the runway. The round tube is faired with streamlined PVC to neutralize drag.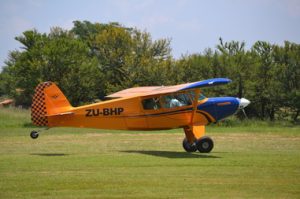 – Use of a round tail spring fabricated from 6150 heat treated alloy steel bar in place of the leaf-type spring set providing a small weight savings and better flex/spring effect in any direction. The round profile also has the potential to save the rear fuselage from damage at unpaved strips.
– Use of the Riblett airfoil wings with 1-foot longer wingspan and an additional 5 square feet of wing area.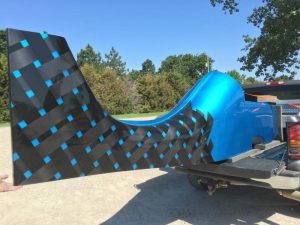 AVIATION News
Belite Aircraft presents the all new SkyDock
The new SkyDock makes its appearance at Oshkosh on Tuesday. The new design features an extraordinarily attractive, molded carbon fiber fuselage.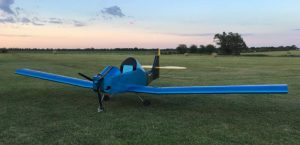 The innovative design enables anyone to build an airplane which is more "state of the art" compared to all other aluminum and steel tube / fabric aircraft. This is obvious at the first glance. It's like no other aircraft you've ever seen before!
The lightweight, aerodynamic design creates a very fast and efficient aircraft or one which will float with little effort on a small powerplant. With 60HP, it will cruise at around 120mph. With 36.5HP, the producer expect full power speeds > 85mph.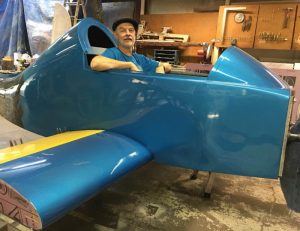 The SkyDock can be configured as an ELSA and cruise efficiently cross country while drawing appreciative eyeballs at every airport. Configured as an ultralight, it enables loitering around your home base and easy slow flights.
Kits for SkyDock are priced to reflect different builder preferences, skills and pocketbooks. The base kit simply includes carbon fiber skins for the fuselage and wing sections. Builders may purchase multi-axis machined components separately (for example, a CNC machined landing gear mount) and may cut their flat components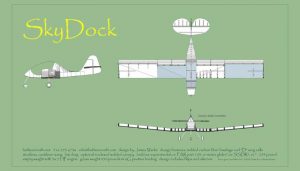 by hand or with locally available maker resources (for example, any 4' x 8' router) after purchasing foam, tubing and sheet aluminum in bulk from local or low cost suppliers.
The base kit (including pre-molded carbon fiber skins) is priced at $11,280. A complete kit which includes a full complement of machined components and all nuts, bolts, and rivets, is priced at $20,675.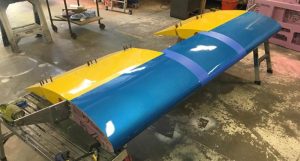 A deposit of $1,000 reserves a delivery position. First kit deliveries are expected in Q4 of this year. A limited number of additional delivery positions are available for late 2016 and throughout 2017.
---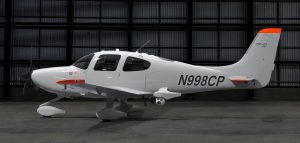 AVIATION Technology
Cirrus Aircraft unveils special mission platform
Cirrus Aircraft has received FAA certification for Cirrus Perception, a special mission platform tailored specifically for both the Cirrus SR22 and SR22T models.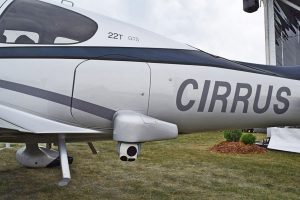 This new multi-mission, adaptive Intelligence, Surveillance and Reconnaissance (ISR) aircraft offers performance capabilities suitable for airborne traffic and law enforcement operations, aerial surveying, mapping and photography, search and rescue missions, disaster management and support, border surveillance and more, according to company officials.
The Minnesota State Patrol has purchased the first Perception aircraft.
Owners can tailor the Cirrus Perception witht an array of sensor and user-station options, including multi-spectral imaging systems with ultra long range and electro-optical infrared capabilities. The Cirrus Sensor Mounting System (SMS) can accommodate a wide array of third-party sensor models and is designed to be modular,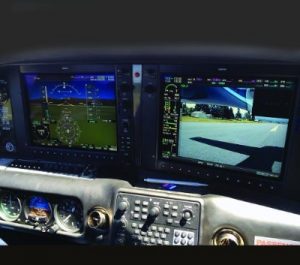 removable and reconfigurable, according to company officials.
Cirrus has also partnered with third-party companies who can deliver equipment and payload integration services for Perception customers.
With recent FAA certification, the Perception is now available. It is making its debut July 18-23 at the Airborne Law Enforcement Association (ALEA) Expo in Savannah, Georgia.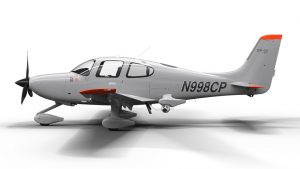 ---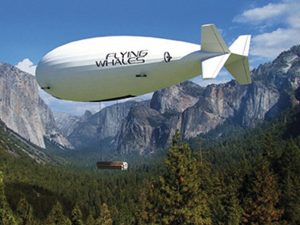 CRAZY about AVIATION
Hybrid-Electric Power Key To Flying Whales' Airship
French startup Flying Whales believes it has found the right technologies to thrive in large cargo airships and has conducted a convincing market assessment. Support from the French government and China's Avic is reinforcing the company's confidence that its project will not be another failure in the segment, and the first flight of the LCA60T is predicted to come in three years.
An additional partner, Skeleton Technologies, has been selected and will supply ultracapacitors for peak power.
Such brief, strong rushes of wind will be detected automatically. The power needed is then more than 3 megawatts (4,000 shp). Skeleton's graphene-based ultracapacitors will contribute 2 megawatts, which will be in addition to the 1.5 megawatts for cruise power.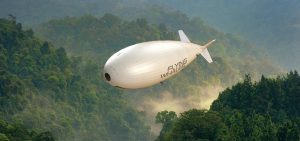 With power density up to 60 times higher than batteries, ultracapacitors store energy in an electric field rather than in a chemical reaction. This allows them to charge and discharge much faster than batteries and survive up to 1 million charge and discharge cycles for much longer life.
Vertical movement will come from vectored-thrust propellers, and ballast will also be used. The LCA60T is being designed to carry payloads up to 60 metric tons (132,000 lb.). Cruise speed is said to be close to 100 kph (54 kt.).
For logging operations—which it is hoped will ensure the project's viability—a 250-ft.-long bay will accommodate trunks more safely than carrying them under a sling. Loading and unloading will take place in hover, indispensable in hilly areas.
Ultracapacitors will cope with peak power demand to counter gusts and downdrafts during winching operations.
The electric motors and ultracapacitors will be part of a serial hybrid propulsion system. Still to be decided is whether the generator will use a piston engine or a turbine.
Skeleton was chosen "because of its great know-how in ultracapacitors and electrical system design". The Bautzen, Germany-based company is producing ultracapacitors for satellites, among other applications; one of its customers is the European Space Agency.
The first flight of the LCA60T is planned for 2019, with Flying Whales receiving financial support from the French government's Nouvelle France Industrielle program.
The project is devised as a way to meet the need for increased French use of wood resources: The sector has the second-greatest deficit in the country's balance of trade.
Creating a forest road has a very limited return on investment. Similarly, using helicopters for logging operations is extremely expensive. An Airbus Super Puma may cost about €10,000 ($11,000) per hour and a four-ton load of wood is worth €500. An airship may be the solution.
The country's national forestry office is involved and worked closely on the market study with Flying Whales. The analysis concluded, as early as 2013, that the logging niche was deep enough—and not only in France—to make the project economical, provided operational costs were kept low enough.
A second market study was commissioned for oversize cargo transportation. In its bay, the LCA60T could carry the three 200-ft.-long blades of one wind turbine. Sling load operations were also considered for large objects such as premanufactured houses.
However, such a market comprises a variety of customers with only occasional transportation needs, and is seen only as a complement to logging. It should not be considered a mainstay.
Engineering work since 2014 with French aerospace lab Onera has defined the outlines of the LCA60T. It will use a rigid design—a major difference with the competing Lockheed Martin LMH-1. Few technical details have been made available thus far.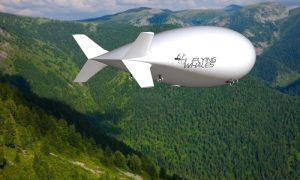 Flying Whales is headquartered in the outskirts of Paris and says it is leading a consortium of about 30 companies and research laboratories, the names of which will be announced in September. The factory is to be located in Istres, in the southeast of the country, in a former Dassault hangar.
Under a memorandum of understanding signed in 2015, Avic subsidiary China Aviation Industry General Aircraft Co. is to become a shareholder of Flying Whales. Another manufacturing facility will be established in China; production in both countries is scheduled to begin in 2021.
The market study suggests a potential in Africa, where "a lack of infrastructure hinders economic growth", and Morocco may become the third country with a Flying Whales factory.
---
PILOT Training: Caught on top
A VFR pilot who had been fighting turbulence during a long day of cross-country flying found relief 70 miles from the destination when the air went smooth and a broken cloud layer appeared below.
Relief was soon replaced by anxiety, however, when the ground was no longer visible.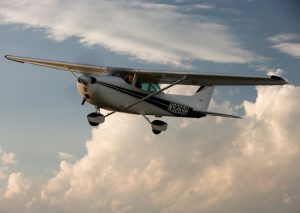 By then the pilot had been flying for four and a half hours on the two-leg trip, and had become "mentally and physically exhausted. Not wanting to be aloft much longer, the pilot was torn between concern about making the upcoming landing and the need to re-establish contact with the ground—meaning a 180-degree turn. Complicating the decision making was the fact that the pilot could not recall whether the recent weather briefing had forecast broken or overcast ceilings.
Instructing a passenger to check the sectional chart for the area's highest obstruction, the decision was made "to descend through the layer in hopes it would be thin", the pilot wrote in a filing with the Aviation Safety Reporting System.
Getting nervous? With good cause. The report shares a nerve-racking tale of a desperate, unauthorized, autopilot-assisted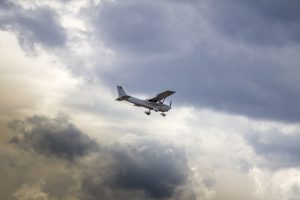 descent through clouds to a dangerously low altitude—and the problems didn't end there.
Once back in visual conditions, the flight would not conclude before a shaky attempt to land that required clearances to first one runway, then another, and a radar-vectored assist from air traffic control.
About as good an outcome as can be expected, as these things go. Continued flight into deteriorating weather by non-instrument-rated pilots is a famous cause of accidents, many of them loss-of-control fatalities—one reason a student pilot flies with limitations that prohibit acting as pilot in command of an aircraft "when the flight cannot be made with visual reference to the surface". (Can you locate that provision in the regulations?)
What else can you do? Reject going "on top". Get as much training flying your aircraft "solely by reference to instruments"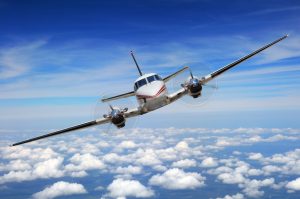 beyond the required three hours (for a private pilot applicant) as your budget allows—but only to have a last line of defense while you cultivate your piloting knowledge and judgment to keep you, always, clear of the clouds.
---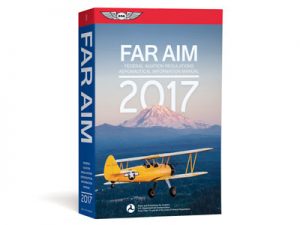 AVIATION training
2017 FAR/AIM Series now shipping
ASA reports that it is now shipping the 2017 FAR/AIM Series.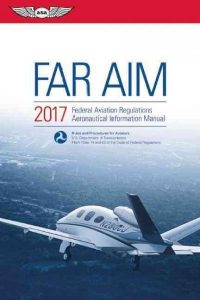 The FAR-FC and FAR-AMT books are available and shipping now. The FAR/AIM (which includes new 14 CFR Parts 48 and 107 relevant to both manned aircraft and remote pilot operations) will begin shipping August 10.
Printed on premium paper, the ASA FAR/AIM Series books are indexed and show clearly-marked changes since the last release for quick reference.
The FAR-FC and FAR-AMT books contain black and white tables and graphics, while the FAR/AIM includes a suggested study list of regulations and aeronautical information, as well as full-color graphics.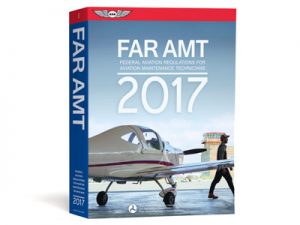 Instant access to regulation and procedural changes can be found at ASA2fly.com/farupdate. These updates are provided at no additional cost, and readers can sign up for ASA's email update service to receive automatic notification when a rule has changed. This free subscription service keeps readers aware of all FAA changes throughout the year, ASA officials note.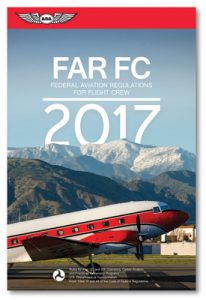 ---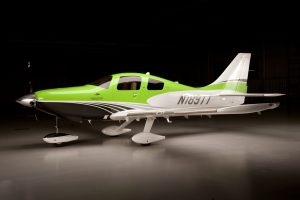 AVIATION News
Cessna TTx Now EASA-Certified
Cessna's TTx four-seat single-engine airplane is now certified by EASA, the company announced this week at EAA AirVenture in Oshkosh.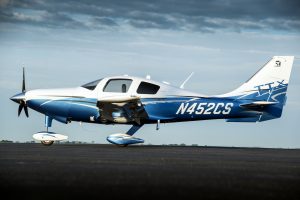 "We are excited to offer the precision and speed of the TTx to the European market and beyond", said Doug May, Cessna's vice president for piston aircraft.
The airplane also is now certified in Argentina and the Philippines, May said, for a total of more than 40 countries.
The all-composite TTx is Cessna's fastest single-engine airplane, with a top cruise speed of 235 knots.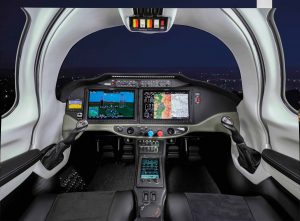 The TTx, which evolved from the Corvalis (previously Columbia) line, features Garmin G2000 touchscreen avionics, sidestick controls and a McCauley three-blade constant-speed prop.
TTx customers around the world use the aircraft for both personal and business flying, May said.
---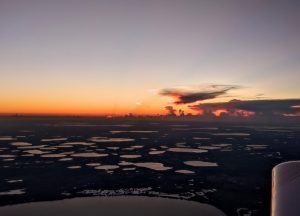 PILOT Stories
On the best of days
Sometimes you just hit it right. That's the way I felt from the moment I saw the seven day forecast a week before my long cross-country up the east coast to visit family.
I knew when I saw the way the High and Low pressure gradients were setting up that there would be a chance of a south-to-north flow along my more than 1,200 mile routing. There could be a cold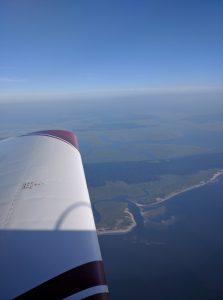 front to my west—a potential problem—but according to the forecast it was going to be held at bay by a strong summer high pressure system floating off Cape Cod.
Of course, looking at a six or seven day forecast is tantamount to asking a soothsayer with a crystal ball to predict the weather for you. Yeah, yeah, forecasts have improved. Still, not that much on the long run. My happy spot for weather doesn't start warming up until 36 hours out. That's when I begin to believe that the weather will be as the experts have forecast. Even then, I'm a skeptic.
This year we got lucky. We saddled up the bird the night before just after the daily deluge of thunderstorms lost its bluster and faded to a steamy drizzle in the twilight. And the next morning? Clear, dark skies greeted us on our 6 am departure, with just a faint glow of dawn beginning to shine from behind clouds stacked up at the Atlantic shoreline. A typical tropical sunrise.
And that tailwind? It started slow, just a knot or two for the first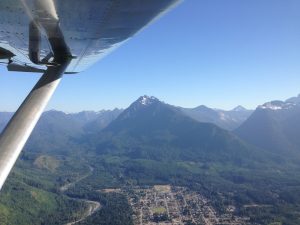 hour and a half as we sliced across the state and out briefly off the Georgia coastline.
By the time we were within 30 minutes of our fuel stop in North Carolina we had nearly five knots nudging us along.
After a brief stretch, refuel and refreshment stop we headed right back up to altitude, hoping for the best. Across the flats of eastern Virginia the wind-gods smiled: the groundspeed popped up. There were 12 delightful knots on our tail.
Slicing between restricted areas on the Del Mar Peninsula it hit us: we could probably make it all the way to our final destination. A couple of quick calculations confirmed it. And then the wind picked up! By the time we overflew the busy JFK New York airspace we were humming along with 24 knots on our rear. Whoo Hoo! We'd joined the 200 knot cruise club for the morning!
Within the hour we were rolling out on Runway 28 a KOWD. What a flight, what a day. Wish they were all that way. We've got at least five legs on our trip, and the odds of perfect VFR for each leg? Interestingly enough, better than even (it is summer, after all). We are also patient, budgeting in a day of slop at every stop (this day slides when we don't use it, so we really only need about three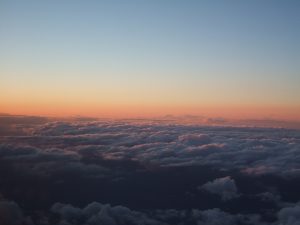 slop days in the whole trip).
Of course the final tool in my flying chest is IFR currency. That means I can fly in the clouds if I need to do so. I'd recommend that tool to any and every GA pilot with an aircraft capable of IFR flight.
See you on the ramp!
Amy Laboda for https://blog.aopa.org/
---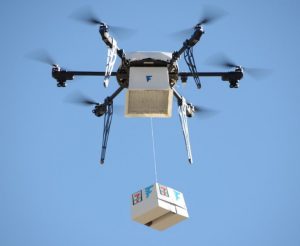 VIDEO of the WEEK: Chicken sandwich makes aviation history as drone deliveries get approval
A major milestone in aviation history has been reached with the help of a chicken sandwich, a coffee, some donuts and a Slurpee. The items were part of a package dropped off to a 7-Eleven customer in Reno, Nevada, as part of the first fully autonomous, FAA-approved drone delivery to a residential home.
"It's amazing that a flying robot just delivered us food and drinks in a matter of minutes", said the unidentified Reno resident who received the delivery. "My wife and I both work and have three small children… the convenience of having access to instant, 24/7 drone deliveries is priceless".
The delivery came about as a result of a partnership between 7-Eleven and drone delivery service Flirtey, with plans for the service to be rolled out on a wider scale.
Several regulatory hurdles will need to be overcome before autonomous drone deliveries become an everyday reality, however this delivery marks an important step towards drone deliveries in the US.
7-Eleven Chief Merchandising Officer Jesus Delgado-Jenkins, said that the two companies will continue to work together in their joint ambition to reimagine the online retail and food delivery industries.
"This delivery marks the first time a retailer has worked with a drone delivery company to transport immediate consumables from store to home. In the future, we plan to make the entire assortment in our stores available for delivery to customers in minutes", said Delgado-Jenkins.
---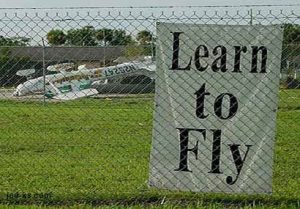 AVIATION accidents
Accidents this month in the US
Fatal small plane crash just south of Sac City, Iowa after plane hit power lines: Crop-dusting plane hit power lines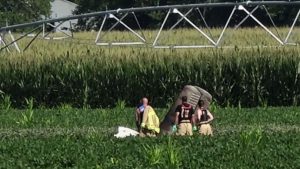 07/31 2016; Sac City, Iowa – A man is dead after a small plane crash just south of Sac City, Iowa.
Authorities say a crop-dusting plane, loaded with fuel and 300 gallons of pesticide and fungicide, hit power lines, causing it to crash, killing the pilot.
The crash happened around 9 AM Friday morning.
An FAA spokesperson says the plane came down in a corn field.
The pilot's name has not been released at this time.
The Iowa Department of Natural Resources will monitor the site.
—————————————————————-
Plane makes hard landing in Manitowoc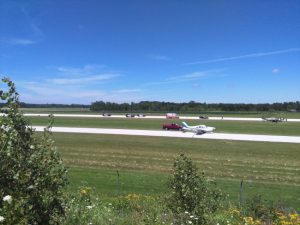 07/30 2016; Manitowoc (WLUK) – Two people were hospitalized after their small plane made a hard landing Saturday in Manitowoc.
Police say the incident happened around noon at the Manitowoc County Airport. When emergency crews arrived, they discovered the heavily damaged plane on a grassy area alongside a runway.
The pilot, a 44-year-old Manitowoc man, and his 11-year-old daughter, had been able to get out of the plane and were taken to the hospital with possible back and shoulder injuries. They were the only two people on board.
The pilot told officers the plane's engine stalled shortly after he took off and he was forced to make what he called a hard landing. Witnesses told police the plane had reached an altitude of about 40 or 50 feet when it began to rock back and forth and went down. It hit the runway, damaging the landing gear, body, propeller and wings.
A Federal Aviation Administration official was at the airport at the time and responded to the runway. Photos of the scene were also sent to the National Transportation Safety Board for its review.
————————————————————
Plane crash on Otis Redding ranch in Jones County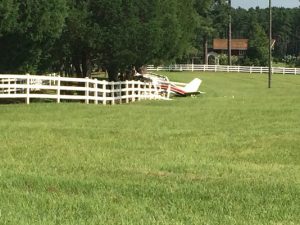 07/29 2016; Big O Ranch, Jones County – A plane crashed at the Big O Ranch in Jones County at about 3:45 p.m. Friday, according to the sheriff's office.
Sheriff Butch Reece says two people and a dog were on board. The couple was hospitalized with non-life-threatening injuries, according to the sheriff. The dog was taken to the Sheriff's office.
The Redding family was not harmed, Sheriff Reece said.
The plane was from out of the state. Reese said and apparently headed to Macon. Sheriff Reece says the pilot thinks it may have been an electrical issue that caused the crash.
---

Discover AVIATION today!
Book a demo flight with us: 30 minutes flight in the vicinity of Dupage Airport – See theFermi Lab Accelerator from the air. Do you want to fly longer? Check out our Flight Discovery packages!
Take control of the aircraft with one of our certified instructors on board. Meet our teamand get to know our operation.
Call 708-299-8246 or visit www.fsxchicago.com for more informations!