The biggest news this month is the addition of a NEW FSX Chicago location! 
We are very happy to announce that we have completed the purchase of what will become our new home and a new generation flight school. Within 2000 square feet our developers will be building and updating our flight simulators, classroom and our Aviation Center. More details to follow. Join us today, make a difference in Chicago Aviation. Thanks!
Call 708-299-8246 today and enquire about a basic membership with FSX Chicago.
FSX Chicago is planning a trip to Oshkosh! Let's go!
EAA – OSHKOSH. The biggest air show and expo on the planet, right here in our backyard!
More info here: https://www.eaa.org/en/airventure/eaa-airventure-schedule-of-events
We are planning on being there on Friday, July 29, Saturday, July 30, and Sunday, July 31.Let us know if you want to go, we will organize a Group trip for two days, rent a van, plan for overnight. If interested, please reply or call/text 708-299-8246 asap. There will be a meeting/phone conference with all interested parties next week to set-up all the details.
FSX Chicago – membership/affiliation/partnership required.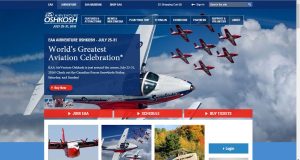 ---

Great AVIATION Quotes
"Aviation is the branch of engineering that is least forgiving of mistakes" (Freeman Dyson – American theoretical physicist and mathematician)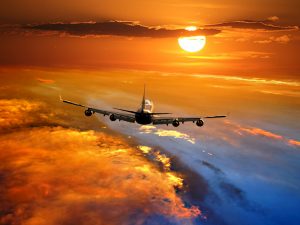 ---
AVIATION News
Siemens Electric Extra Records Successful Maiden Flight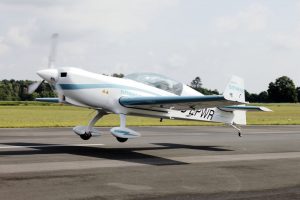 The thought of an Extra 300 tearing up the sky in near total silence is unfathomable to aerobatic fans expecting a routine that's part gyrating airplane and part roaring piston engine. But that was in the old days, before Siemens announced in April it was planning to hitch its new 260 kw electric motor to the popular aerobatic platform.
The German engineering powerhouse this week successfully flew the nearly 2,200-pound Extra 300LE from Schwarze Heide Airport near Dinslaken, Germany, using a Siemens electric motor the company says delivers a continuous power output five times
greater than its competitors.
The company believes the ability to fly the Extra for even half an hour per charge proves a hybrid-electric aircraft with four or more seats is not far away. The Extra 330LE was created in cooperation with Siemens, Extra Aircraft, MT-Propeller and Pipistrel (battery).
Siemens is determined to establish hybrid-electric propulsion systems as a solid business segment by contributing this new technology to the cooperative electric-aircraft project it began working on with Airbus earlier this year. Believing electric drives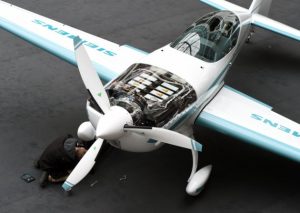 are scalable, the two manufacturing giants see the record-setting motor as the basis for developing general aviation airplanes and even regional airliners powered by hybrid-electric propulsion systems.
"The first flight of our propulsion system is a milestone on the road to electrification of aviation", said Siemens chief technology officer Siegfried Russwurm. "To continue this journey successfully, we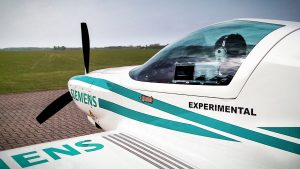 need disruptive ideas and the courage to take risks".
Frank Anton, head of eAircraft at Siemens' central research unit Corporate Technology, said that by 2030 "we expect to see initial aircraft with up to 100 passengers and a range of around 1,000 kilometers".
---
AVIATION News
Supervan 900 composite prop introduced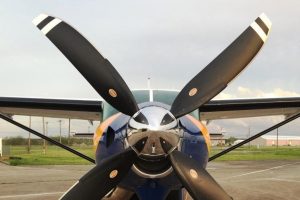 Hartzell Propeller and airplane modifier Texas Turbine Conversions are collaborating on a Supplemental Type Certificate for a new four-blade composite swept propeller for single-engine Supervan 900 aircraft. The propeller STC is expected fourth quarter 2016.
"The Hartzell/Texas Turbine program matches engine upgrades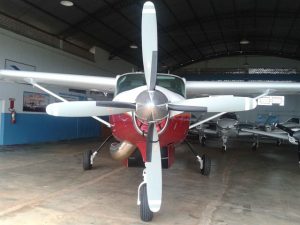 for converted Cessna Caravans with structural composite propellers especially designed for the Supervan 900″, said Hartzell Propeller President Joe Brown. "Advanced aerodynamics and sophisticated manufacturing processes increase performance and deliver extraordinary reliability for the 110-inch diameter propeller, which is 60 pounds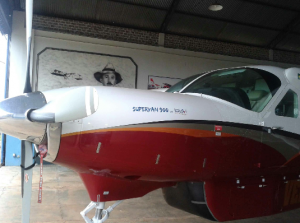 lighter than the prop it replaces".
"The combination of the 900 SHP Honeywell TPE331 engine and optional new four-blade composite propeller from Hartzell on the Supervan 900 flat out gets after it", said Texas Turbine Conversions President Bobby Bishop. "The Supervan 900's new lighter weight Hartzell prop helps the airplane distance itself even further from any possible competitors as the world's best performing Cessna Caravan".
The new Hartzell Propeller composite prop installed on a Supervan 900 will be displayed at EAA AirVenture held in Oshkosh July 25-31 at the Texas Turbine Conversions exhibit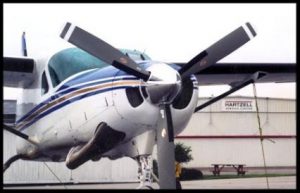 #308 in the Main Aircraft Display area.
Texas Turbine Conversions recently completed vibration flight-testing of the new 110-inch diameter Hartzell composite propeller. The new prop will also available for retrofit on 90 Supervan 900 conversions already in service.
---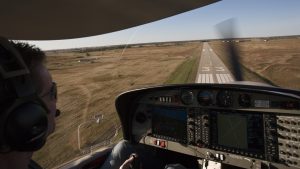 TRAINING Tip
A Slipping scenario
A student pilot flying a single-engine trainer has been instructed to land straight-in at a towered airport. Landing directly from a long final approach is a new experience for the trainee, and the clearance catches the student off guard.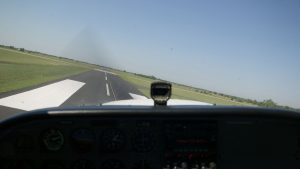 About a mile from the threshold, descending, the student pilot senses that the aircraft is too high. After verifying that the airspeed is within the white arc, he extends partial flaps in two quick applications, planning to hold off on using full flaps until very short final.
Unfortunately, the headwind component is stronger than the student anticipated. Now he faces a dilemma, and must increase engine power to keep the descent rate manageable. (He already knows from some pre-solo learning experiences that retracting the flaps would be a bad idea; likely destabilizing sink rate and airspeed control at a critically low altitude. Raising the nose to try to "stretch the glide" would be even worse).
Was there a better way to fly the approach?
Indeed there was. This is the kind of scenario that is tailor-made for using a forward slip (see Area of Operation IV, Task M, Private Pilot—Airplane Airman Certification Standards) to get onto the proper gli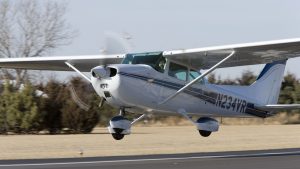 de path.
Then, when stability has been restored, he could discontinue the slip and reconfigure with flaps as desired to complete the landing.
The forward slip works by inducing drag via the judicious, intentional crossing of the controls.
"A forward slip is one in which the airplane's direction of motion continues the same as before the slip was begun. Assuming the airplane is originally in straight flight, the wing on the side toward which the slip is to be made should be lowered by use of the ailerons. Simultaneously, the airplane's nose must be yawed in the opposite direction by applying opposite rudder so that the airplane's longitudinal axis is at an angle to its original flightpath", according to a description of the maneuver on page 8-10 of the Airplane Flying Handbook.
Note that this is a different maneuver, with a different intent, than a sideslip—although it is possible to combine the two if conditions warrant. Also, be aware of potential airspeed errors when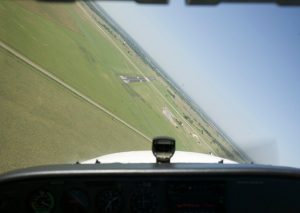 performing a forward slip.
With practice, the maneuver will give you a reliable resource for controlling the glide path, or for losing altitude without increasing airspeed or extending flaps during a simulated (or real) emergency landing.
---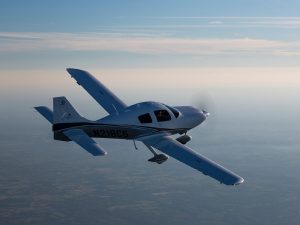 New legislation in AVIATION
The Senate has passed a 14-month FAA funding extension, H.R. 636, which includes third class medical reforms. The 89-to-4 vote means the legislation now goes to the president for his signature.
The bill authorizes the FAA to continue operations through September 2017 and marks the fourth time the Senate has passed third class medical reform language in the past eight months. The language first passed the Senate unanimously in December 2015 as part of the Pilot's Bill of Rights 2, which was introduced in the Senate by Inhofe and Manchin. It was passed again in the Senate's FAA reauthorization legislation, and for a third time as part of the National Defense Authorization Act.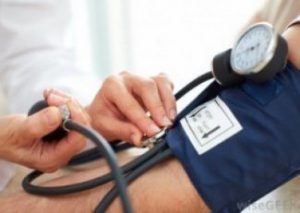 This is a huge win for general aviation and will ensure that GA pilots across the country are not overburdened by existing medical certification regulations.
Although the extension only keeps the FAA running through September 2017, the medical reforms are permanent. Once the president signs the legislation, the FAA has up to a year to develop and issue regulations to govern pilots flying under the reforms. If regulations are not in place within one year, the FAA will not be able to take enforcement action against pilots who make a good faith effort to comply with the terms of the reforms.
In addition to medical reforms, the legislation requires the FAA to develop regulations for marking towers between 50 and 200 feet tall to improve their visibility to low flying aircraft and help prevent accidents. Other provisions would expand the Transportation Security Administration's PreCheck program and provide protections to airline passengers, including ensuring families can sit together, allowing passengers to deplane after long waits on the tarmac, and providing fee refunds for lost and delayed baggage. The legislation does not include user fees or provisions to privatize the air traffic control system, both of which were controversial points in the FAA reauthorization process.
For most pilots who have held a valid FAA medical certificate within 10 years from the date the legislation is signed into law, the reforms mean they will never again need to see an FAA aviation medical examiner (AME). Most other pilots who have never held an FAA medical certificate will need to go through the medical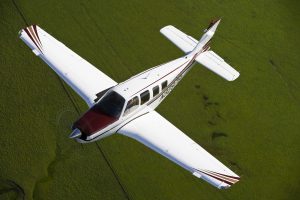 certification process only once. After that, if they meet the other requirements for the exemption, they'll never need to make another visit to an AME. Even pilots who have a medical condition that requires a special issuance medical certificate will only have to go through the process once in most cases.
Pilots who meet the medical requirements to fly under the reforms will need to take certain steps to continue to do so, including having a thorough exam from a state licensed physician at least once every four years. The doctor will be required to follow an FAA-developed checklist of items to examine and discuss with the patient and certify that he or she has done so and is not aware of any medical reason the pilot the shouldn't fly. The pilot then needs to keep that signed form in his or her logbook, but does not have to send it to the FAA.
Pilots flying under the new rules will be allowed to operate "covered aircraft" that weigh up to 6,000 pounds and have up to five passenger seats plus the pilot in command, at altitudes below 18,000 feet msl and at speeds of up to 250 knots. Pilots, if appropriately rated, can fly VFR or IFR in "covered aircraft". Pilots flying under the exemption cannot operate for compensation or hire.
Pilots flying under the reforms also will need to take a free online course covering aeromedical factors every two years and keep proof of completion in their logbooks.
Pilots who follow the necessary steps can then fly in aircraft weighing up to 6,000 pounds gross takeoff weight, with up to six seats and carrying up to five passengers. They can fly day or night, VFR or IFR, at speeds up to 250 knots indicated airspeed and at altitudes up to 18,000 feet msl.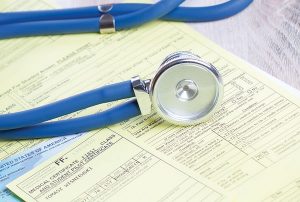 Flying under the medical reforms is optional. Pilots who wish to continue using the current medical certification system will have the option to do so. And pilots who wish to fly outside of the limitations set by the reforms, such as flying aircraft with more than 5 passengers, will also need to continue to use the existing medical certification process.
---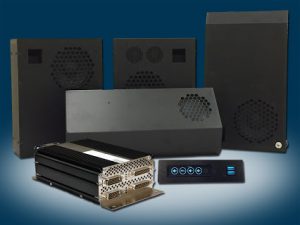 AVIATION Technology
ALTO Aviation Introduces New Chime/Tone Warning Amplifier
ALTO Aviation, the premier supplier of high-end cabin audio & entertainment systems for business aviation, is pleased to announce the availability of their new chime/tone warning amplifier, ALTO M1285R.
The ALTO M1285R is a direct fit, pin compatible chime amplifier replacement for aircraft cockpit or passenger address tone generation designed by ALTO Aviation engineers to provide with a replacement for the now obsolete Baker M1285 chime/tone warning system with identical main connector and pinout and identical mounting footprint as the original Baker M1285.
The unit has 12 available tones, which can be triggered by high or low opto-isolated discrete logic inputs. The amplifier has an audio power amplifier output supporting loudspeaker loads down to 4 ohms and up to 30 watts. The amplifier has two line outputs capable of providing 40mW into 600 ohm.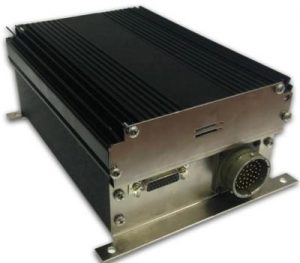 The unit is fully configurable via a custom software interface for easily adjustable custom tone and volume settings.
The ALTO M1285R unit is certified to TSO-C-139a. The software is certified to DO-178B Level D. It carries a five (5) year guarantee and is available for all aircraft platforms.
---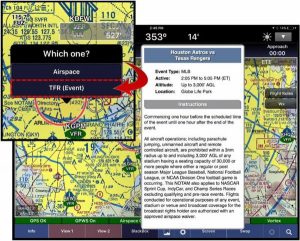 AVIATION Technology
WingX Pro7 App Rolls Out New Features
Pilots using the WingX Pro7 app are in store for some major updates. The latest version available in the Appl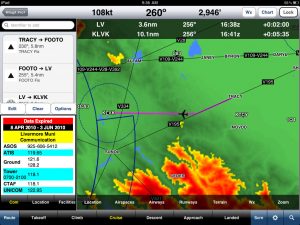 e App Store includes a TFR Events feature, the new FAA Airman Certification Standards (replacing the FAA Practical Test Standards), wireless Stratux firmware updates, and business and FBO locations on airport diagrams.
Also known as Stadium TFR, the TFR Events feature allows pilots to easily plan routes that don't interfere with sporting events. The app displays red rings on the moving map to indicate a Stadium TFR, and tapping i
t provides details about the event itself, like which teams are playing.
The updates also enable pilots to download flight plans directly from the Jeppesen Online Flight Planner on AOPA's website. App maker Hilton Software LLC will be at EAA AirVenture later this month to answer any questions and receive user feedback.
---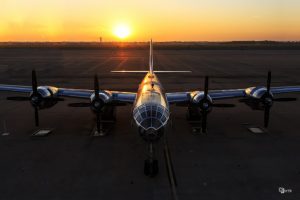 AVIATION History
First Flight Scheduled For B-29 "Doc"
Doc's Friends, the group managing the restoration of the B-29 known as "Doc", announced the historic B-29 will make its return to flight Sunday, July 17. The restored Boeing B-29 Superfortress will take off from the non-joint-use runway at McConnell Air Force Base, adjacent to where the restoration team has spent the last 16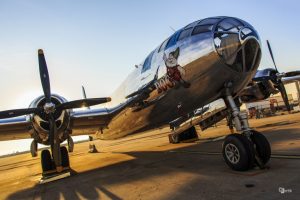 years restoring the warbird.
"Hundreds of volunteers have spent thousands of hours working to restore this national treasure", said Jim Murphy, Doc's Friends Restoration Program Manager. "After 16 years of hard work, sweat, tears and tireless attention to detail, we are ready fly".
Doc's flight crew expects first flight to be an early morning event on July 17 due to anticipated hot weather. First flight is also dependent upon weather conditions in Wichita and plans could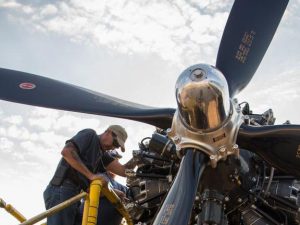 change with little or no advanced notice.
Due to security restrictions at the active air force base, as well as security access at Doc's home at Air Capital Flight Line, runway and ramp access will be limited. The public, however, will have multiple locations from which they can view Doc's first flight and landing. Specific details of those public watch areas and first flight timelines will be released soon.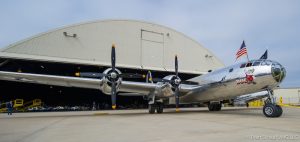 ---
AVIATION Safety
Aero-SafetyFirst app launches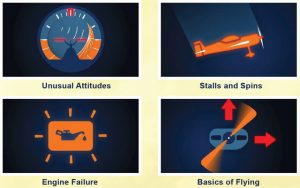 New from Patrick Paris, the 1998 Aerobatic World Champion and creator of the Academy of Aerobatics (AOA), it the Aero-SafetyFirst app for iOS.
The app is a VOD platform featuring about 40 videos devoted to unusual attitudes, stalls and spins and emergency procedures (with several situations of engine failures), he noted.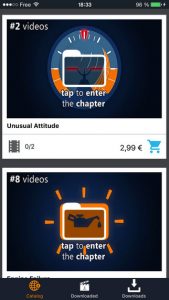 "Thanks to a synchronized tridimensional view, you will get immersed directly into action (from the pilot stick) and rudder inputs inside the canopy to the reaction of the aircraft as seen both from the pilot's eye and from the ground", company officials said in a prepared release.
This project was born from a longstanding idea to make a tool available both to pilots in their progression endeavors, and to flight instructors as a tool they could rely upon, Paris noted.
---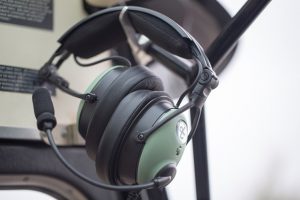 AVIATION Technology
The quiet, confortable ONE (-X)
David Clark is not messing around. The DC ONE-X aviation headset, which began shipping this year, offers a potent combination of comfort, connectivity, and quiet, completing a pivot away from decades of tough but hard-clamping headgear that the Worcester, Massachusetts, company was once known for. That pivot began with the release of the DC PRO-X in 2013, and is completed with the ONE-X. Quality construction and the trademarked pale green color are about all they have in common with the David Clarks that came before.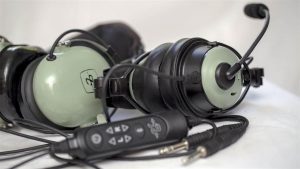 I received one of the early production run units and promptly handed it over to a friend and fellow pilot who spends a lot more time in airplanes than I do: Terry Keller Jr, chief instructor, and a David Clark Co headset wearer who bought a PRO-X after helping me test that model in 2013. (The chief distinction between the PRO-X and the ONE-X is that the PRO-X has a smaller earcup designed to rest on top of the ear rather than surround it, while the ONE-X covers the ear.)
"Funny story", Keller told me, recalling his first flight wearing the new ONE-X, with a student in the student's turbocharged Cessna 182. "It was one of those ridiculous windy days that we had in the spring. As he powered up on the runway, my first thought was if he wants to abort, not fly, he should just throttle back. And I looked down and he was already at full power. It is probably the quietest headset I have ever found".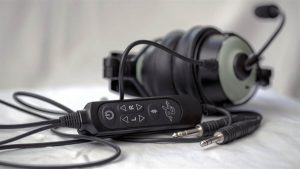 More than 70 hours of use revealed no problems, no knocks, nothing worthy of even a minor complaint. Another pilot, whose personal headset is by another maker, borrowed the ONE-X and told Keller it was so comfortable he "forgot he was wearing it".
Sunglasses with thin frames fit comfortably under the earcups, the pads of which are soft and supple, and maintain a solid seal without trapping hot air and provoking perspiration.
Keller said that despite causing that moment of confusion on the runway, the noise reduction was excellent without being too good, blocking sounds a pilot might actually want to hear.
That sounds about right to me based on my own experience.
A fresh pair of AA batteries lasted 55 hours, though that was without use of the Bluetooth capability built into the control unit that is just a bit larger than a fat cigar. The company advertises an expected battery life of 50 hours (the headset will continue to function with the batteries removed, though Bluetooth connections and the independent volume control become inoperative). I jumped in the back seat on one of Keller's instructional flights to mess around with that Bluetooth and found it very easy, even without consulting (or having read) the instruction manual to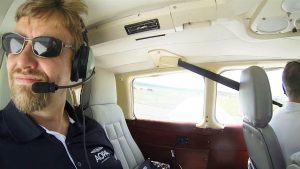 connect an Android phone and an iPad stocked with music. These features have become a staple in virtually all premium aviation headsets, and suffice to say connection was easy to make and the external audio performed as it should, cutting out whenever a radio or intercom transmission ensued.
The ONE-X retails for $895, a bit less than some comparable models with similar features.
Jim Moore for http://aopa.org/
---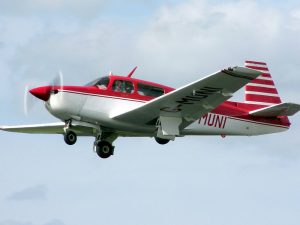 AVIATION Tips and Tricks: Gear Up or Gear Down?
Put some forethought into what you would do in any given situation so you won't be unprepared during a loss-of-power incident.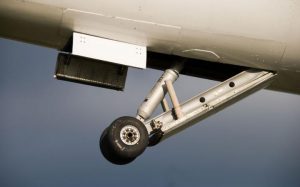 A loss-of-power incident is generally a survivable event as long as you keep your wits about you. One thing that could mean the difference between life and death is whether you leave the retractable gear up or down as you reach the point of your forced landing.
While you and your airplane would be best off with the gear down if you are landing on a hard surface, there may be times when the gear should stay in the wells. Like many things flying related, you need to make plans before a real emergency happens. Read your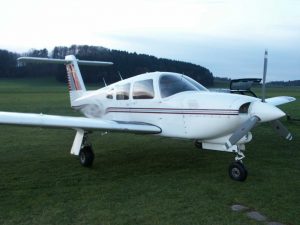 POH to see if there are any recommendations for your particular airplane. Query your instructor during your biennial or recurrent training sessions.
In most cases you may be best off keeping the gear up if the forced landing will end up in the water. Lowering the gear increases the risk of the airplane tumbling over the nose and you may get trapped inside. The same is true for very soft surfaces, such as snow or mud.
You should consider as many scenarios as you can dream up and think through the best course of action long before you get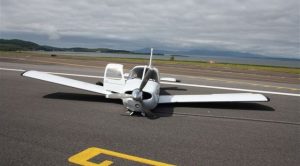 yourself in this precarious situation. Then, when you are busy assessing the quandary as you get closer and closer to terra firma, you won't need as much time to evaluate whether you're better off with the gear up or down.
---
PILOT Training
Pilot's Handbook of Aeronautical Knowledge released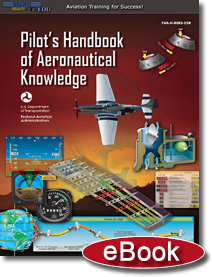 WINGsReality EDU has released the 2016 edition of the FAA's Pilot's Handbook of Aeronautical Knowledge (FAA-H-8083-25B).
The Pilot's Handbook of Aeronautical Knowledge introduces pilots to the broad spectrum of knowledge that will be needed as they progress in their pilot training.
Except for the Code of Federal Regulations pertinent to civil aviation, most of the knowledge areas applicable to pilot certification are presented.
This handbook is useful to beginning pilots, as well as those pursuing more advanced pilot certificates, company officials note.
---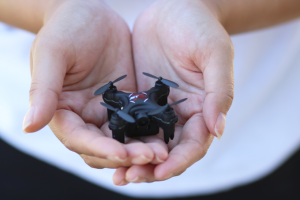 UAV NEWS
Very Small Video Streaming Drone Coming Soon
The drone and consumer electronics company Mota Group has announced July availability of what it believes is the world's smallest streaming drone, Mota JetJat Ultra, at an MSRP of $100.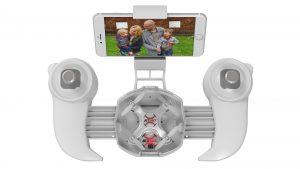 At only 1.65 inches per side, the paperclip-sized JetJat Ultra sends high-quality streaming video to a user's smartphone from up to 80 feet away.
JetJat Ultra packs incredible performance and extreme maneuverability, previously available only in larger commercial drones, in one that can land on the palm of a hand. Features include throw-to-fly, one-touch take-off, automatic flight stabilization, auto hover, 360° maneuverability, and one-touch landing. A six-axis gyro system helps ensure stable flight while the Ultra's powerful motors let daredevils do aerial stunts like back flips and barrel rolls.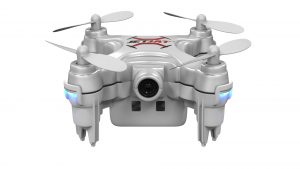 Users can control the Ultra either with the included controller or from their Android or iOS phone.
The expandable controller holds the user's smartphone for a thrilling view of every moment of flight. It features selectable right-and left-handed operation, expandable grips, and three responsiveness modes for novice to pro pilots. Those flying the Ultra from their smartphones can use their phone's angle and motion sensors to control the Ultra's flight.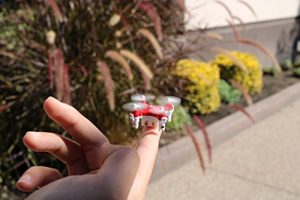 Designed for portability, the Ultra fits securely inside its controller for travel. It can be recharged from any ± 5 V USB power source, including a laptop. Each Ultra includes a handy parts pack with guards, extra propellers and a charging cable.
---
UAV NEWS
The drone that can fly for years on solar power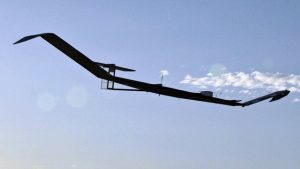 While most of the exotic aircraft on display at this year's Farnborough Airshow still need a pilot, unmanned vehicles have become more and more common in recent years.
Flying robots have some key advantages over conventional aircraft, as the BBC's Theo Leggett found out from Paul Stevens, chief engineer of Airbus's high altitude pseudo-satellite (HAPS) Zephyr, a drone designed to fly at altitudes of up to 20km for years at a time on solar power alone.


https://www.faa.gov/uas/model_aircraft/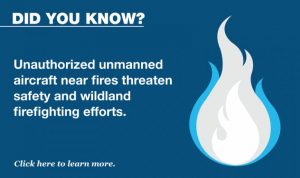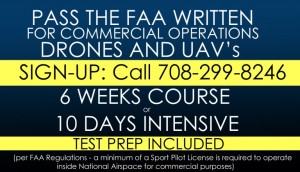 ---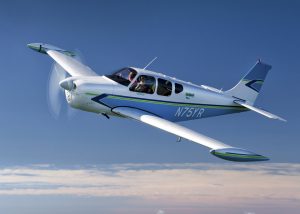 Learn From The PAST: Three things no PILOT wants to hear
Pilots have many popular sayings we share among ourselves and with others.
They result from a desire to impress non-pilots with our "daredevil" spirit and how we "conquer" the mystique of flying, sprinkled with a certain fatalism.
I'm thinking of things like, "The only time you can have too much fuel is when you'r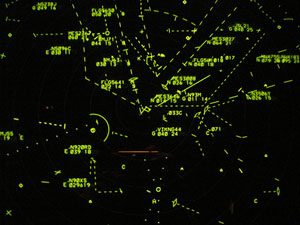 e on fire", or "Any landing you can use the airplane again is a great one".
As if airplanes catch fire all the time or the outcome of my landings always is in doubt. Okay, maybe the last one has some merit.
Even as we regale each other and the occasional passenger with these truisms, there are other sayings that don't make it into the mainstream. Often, that's because they're too colorful to share in mixed company.
But there are sayings pilots simply don't want to hear. Sometimes they give away the fact that we screwed up, and we don't want anyone else to know.
Sometimes it's an unpleasant reminder we're not totally in control of our fate. And sometimes the saying is the opening to a story.
"Your airplane has something on it I've never seen before"
I heard this one from the technician doing a pitot-static system re-certification on my airplane. I had flown it to the local avionics shop for the service, which everyone thought would take a couple of hours, after which I'd be on my way.
That two-hour event metastasized into a 10-day odyssey involving a rental car, a gracious neighbor and more money than I'd planned to spend.
I hadn't really noticed any unusual behavior from the related instruments, but the tech said there was a leak and he couldn't sign it off. The transponder wasn't perfect, either, and needed to be bench-checked. So I went home without my airplane. Later in the week, the tech called with the cheery bit of news above.
What he'd never seen before was a set of relays in the left wing comprising part of an optional automatic lan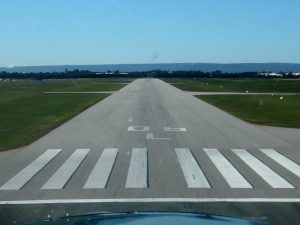 ding gear extension system Beechcraft called "Magic Hand".
It predated a similar system introduced on the Piper Arrow by a few years, yet worked in the same basic fashion: At low airspeed and power, it would extend the landing gear on its own. Mr Beech's system would even re-position the switch, plus retract the gear at high power and above a certain speed. It literally was a magic hand.
I switched it off early on in my ownership and never used it, so I had no clue its plumbing had sprung a leak, preventing the system from passing a leak-down test. Isolating it from the rest of the pitot-static plumbing was the fix. You'd think plastic tubing would last longer than 50 years, but apparently not.
don't know how many Beechcraft left the factory with the Magic Hand or had the system added in the field, but I'd be surprised if it's a three-digit number, so it's not unreasonable for the technician to never have seen one before.
"Targets appear to merge"
This one cam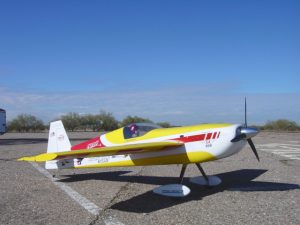 e courtesy of ATC. A pilot-friend and I were flogging a Skyhawk over southern Maryland on a nice VFR day, receiving flight-following services.
I forget the facility, but the controller pointed out conflicting traffic, and we both started looking for it. Since there was no way to know the intruder's altitude, we were looking up and down, and in the direction the controller indicated. As we flew along, straight and level, the only thing changing about the target was its distance from us.
No matter where we looked, we couldn't see the traffic. Eventually, the controller, in a "been nice knowing ya" voice, kind of threw up his hands with this standard phrase, telling us we were on our own. We didn't swap paint with anything, and never saw any other aircraft in the immediate area. Later, we chalked it up to some kind of radar reflection from our own transponder.
I was the left-seater and if I had it to do again, I would ask for a vector away from the traffic, which I've done since in similar circumstances. If nothing else, changing our heading might have revealed the target to be a reflection or some other radar-induced artifact, or maybe we could have spotted it. I'll never know.
"Are you declaring an emergency?"
Don't tell anyone, but I've heard this one from ATC on more than one occasion.
The first time I heard it, I was in that same Skyhawk. Its engine had just coughed after I reduced power at top of descent. It only did it once, but I reported unknown engine trouble and requested no landing delay. The controller pointed out a nice, smooth interstate highway I could see over the nose and then asked some questions about fuel and souls.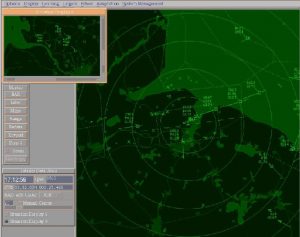 My response was in the negative, but they rolled the equipment anyway. I was basically cleared to do anything I wanted, and landed without further drama.
Once on the ground, I had a mechanic check things out, but he couldn't find anything wrong. We flew home with an ear tuned to the engine, but I never heard another hiccup. That event seems to have been carb-ice related.
The other time I heard this, the answer was in the affirmative. I had a sick single, and was looking for a place to set it down. Now.
Just over the nose was a 12,000-foot-long runway, and it was my new Plan A. Again, we landed there safely, with a little bit of drama, but we taxied to the ramp under our own power. The airplane was finished for the day, however. So were our shorts.
Fly personal airplanes often enough and you may hear some of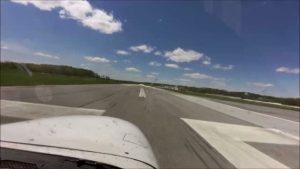 these same sayings.
If you're still around to talk about them and tell the tale, you're probably doing something right.
---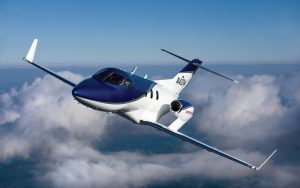 AVIATION News
Honda Aircraft Gets Production Certificate for HondaJet
Honda Aircraft received a production certificate from the US FAA for its HA-420 HondaJet, positioning the company to ramp up the program, the company announced today.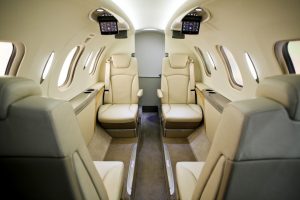 This clears the way for Honda Aircraft to produce, flight test and issue airworthiness certificates of the HondaJet for customer deliveries rather than having each one individually signed off by the FAA.
"This is a great achievement for our company as an aircraft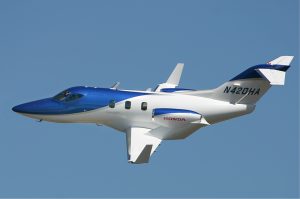 manufacturer, and it is a very important milestone for ramping up production", said Honda Aircraft president and CEO Michimasa Fujino.
Melvin Johnson, manager of FAA's Small Aircraft Directorate for the Central Region, presented the production certificate to Honda Aircraft on July 8 at the company's Greensboro, NC manufacturing plant.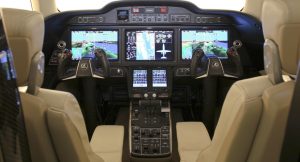 The authorization comes a little more than six months after the FAA granted type certificate for the light jet. The Greensboro, NC-based aircraft manufacturer has since obtained European and Mexican validations of the aircraft and delivered five HondaJets through the end of the first quarter.
---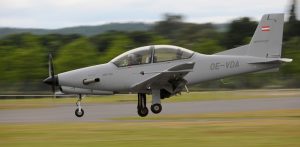 Diamond Introduces Three New Utility Models
The composite, two-place DART-450 is intended as a training platform for reconnaissance pilots and for aerobatics.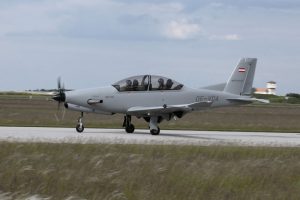 Two of them are on display, including the DART-450 turboprop, which is flying in the daily airshow.
Diamond Aircraft Reconnaissance Trainer-450 is intended as a training platform for reconnaissance pilots and for aerobatics, with a +7g, -4 g envelope.
"It takes its numerical designation from its Ukrainian-based 495-hp Ivchenko-Progress Motor Sich AI-450S engine, but the airframe is designed for powerplants of up to 1,000 hp", said Christian Dries, founder and chairman of the Austria-based company.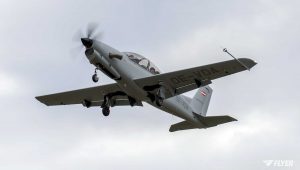 A remarkably fast development project, it commenced in May of last year and the aircraft had its first flight this May.
Certification is expected in 18 months, Dries said, though "in a lot of countries, we don't need it".
Base price is $3.1 million.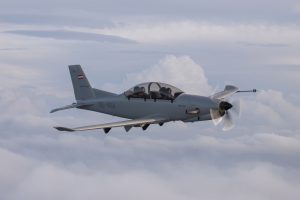 ---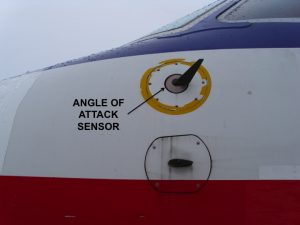 AVIATION Technology
New FAA policy helps modernize GA airplanes
A new FAA policy encourages general aviation aircraft owners to voluntary install safety equipment on airplanes and helicopters that is not required by the agency's regulations.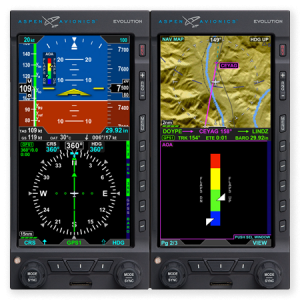 The new policy will reduce costs and streamline the installation of Non-Required Safety Enhancing Equipment (NORSEE) into the general aviation fleet, according to FAA officials.
The policy is the result of industry and government collaboration under the General Aviation Joint Steering Committee and expands a 2014 policy that simplified the design approval requirements for an angle of attack (AOA) indicator.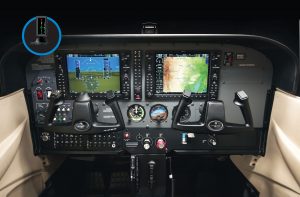 AOA devices can be added to small planes to supplement airspeed indicators and stall warning systems, alerting pilots of a low airspeed condition before an aerodynamic stall occurs. Such stalls are particularly dangerous during takeoff and landing.
NORSEE includes avionics, electronic instruments, displays and mechanical equipment. Equipment approved as NORSEE increases overall situational awareness; provides additional information other than the aircraft primary system; provides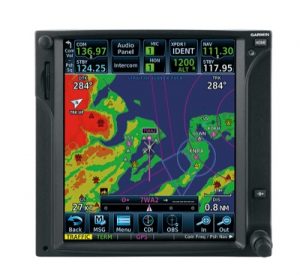 independent warning, cautionary, or advisory indications; and provides additional occupant safety protection.
Examples of NORSEE equipment include traffic advisory systems, terrain awareness and warning systems; attitude indicators; fire extinguishing systems; and autopilot or stability augmentation systems.
The policy has the flexibility to accommodate the installation of new technology safety enhancements into Part 23, 27, and 29 aircraft that are determined to be a minor change to type design, FAA officials explained. The benefits must outweigh the risk.
The policy will reduce equipment costs by allowing the applicants the flexibility to select various industry standards that suit their product, as long as it meets the FAA's minimum design requirements.
NORSEE approval under this policy is not an approval for installation on the aircraft, it just makes the equipment eligible for installation on the aircraft. There may be a situation in which installation of the equipment on the aircraft requires modifications that are considered a major change to type design, or major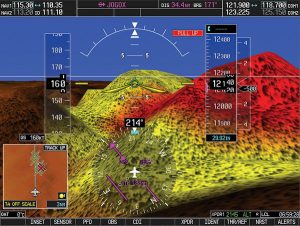 alteration to the aircraft. In these cases, the applicant is required to pursue the appropriate certification path (such as a supplemental type certificate), or field approval process, regardless of the "non-required" designation.
The FAA's online list of approvals (http://www.faa.gov/aircraft/air_cert/design_approvals/norsee/) will be updated regularly.
---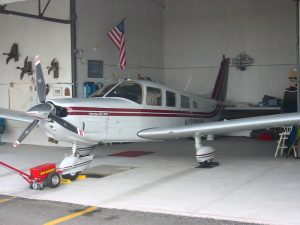 CRAZY about AVIATION
Living next to the airport
You know the type. They move next to a railroad track or an airport then immediately start complaining about the noise.
I happen to live directly under the flight path of Ocean City Municipal Airport (26N) in New Jersey, and I don't mind the noise in the least. Our in-house VHF radio is tuned not only to the Ocean City Unicom, but also to our near-by "large" airport, Atlantic City International Airport (KACY).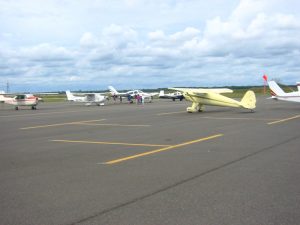 Even since I can remember I wanted to fly. To this day I remember a doctor telling me that my eyes would never allow that happen.
It is hard for a 6 year old to have his life-long ambition squelched. But that discouragement did not stop my interest in aviation and I became an avid model builder at least.
As luck would have it, I embarked on a career that in some respects is not very much different from aviation, the marine industry. I frequently would fanaticize I was flying a plane while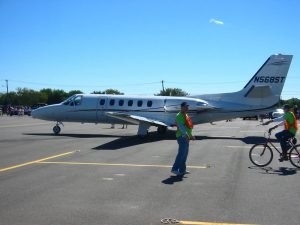 steering a boat in the ocean or on the Intracoastal Waterway.
So, when we had the opportunity to purchase our home, the fact that it was lined up with the Ocean City runways actually was a bit of a selling point, although the water views also played a major role!
Summer weekends are especially busy at Ocean City, as it is a shore resort community. I can spend hours on the deck with the radio tuned to our local frequency and binoculars close at hand to hear the planes departing and arriving.
For the most part 26N attracts small single and twin engine planes, although a frequent summer visitor is a Citation jet, which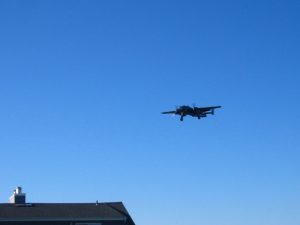 on landing probably is quieter than most of the single engine prop models coming in.
Occasionally we will have a helicopter drop by and last summer the highlight was a B-25 in town for our local air expo. I say highlight because it made two low passes over the house and I was able to get a few nice shots of the bird with its gear down.
Many a summer evening is spent out our deck watching the Dolphin helicopters from the Coast Guard Air Station Atlantic City as they practice their intercept techniques. Boy, that looks like fun!
One of the items on my to-do list is to take a trip on a Waco biplane that gives rides during the summer months. I don't know if I would go for the aerobatic ride, but the fact that the plane usually goes right over our home would provide an opportunity for some super aerial shots of the domicile.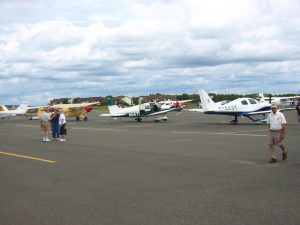 So, there you have it pilots. The next time you land or take off from 26N, chances are there will be this guy down on the ground listening to your radio communications and/or watching you through the binoculars, all the while wishing he was up there with you.
---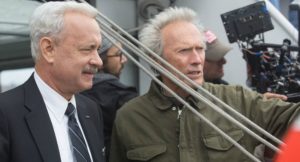 AVIATION in the… MOVIES!
Tom Hanks stars as Captain Chesley Sullenberger in Clint Eastwood's new film "Sully".
They didn't call the successful landing of a US Airways Airbus in the icy waters of the Hudson River a miracle for no reason. The Airbus makes a really lousy seaplane. But that afternoon in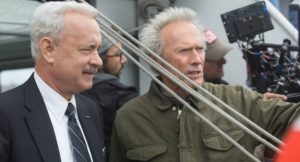 January 2009, Capttain Chesley (Sully) Sullenberger and his first officer Jeff Skiles called upon their decades of cockpit experience just minutes after takeoff from New York's LaGuardia airport, to synthesize a river landing because they saw no other option after both engines quit at 3,000 feet.
The pilots were successful in plunking the roughly 160-ton airliner down in the water with barely a ripple to the aluminum skin, and only five of the 155 people on board suffered serious injuries.
Now the Miracle on the Hudson will come to the big screen when director Clint Eastwood's "Sully" premieres in early September, with actor Tom Hanks as the Texas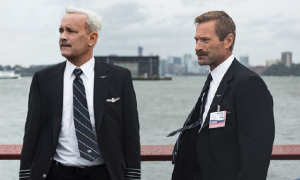 -born Sully and Aaron Eckhart playing Jeff Skiles. But rather than simply recreating the event for a movie audience, Eastwood looks closely at some of the issues that surrounded both the investigation and the years since, like Sully's choice not to turn back to LaGuardia, believing the "bus" would run out of altitude long before reaching LGA.
Sully later told reporters a decent night's sleep evaded him for weeks after the crash too, with the first few being the worst as he found himself plagued with the "what ifs", second-guessing himself and his decisions that day. Replaying the accident later in a simulator, some pilots were able to maneuver the aircraft back to LaGuardia, but of course, they were prepared for the event long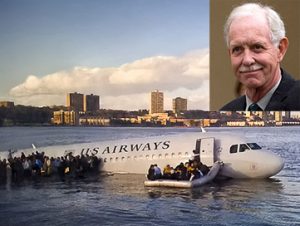 before both engines flamed out.
Sully and Skiles' entire flight that day lasted just 208 seconds from throttles up to touchdown in the water.
Sullenberger retired from US Airways (now part of American Airlines) in March 2010.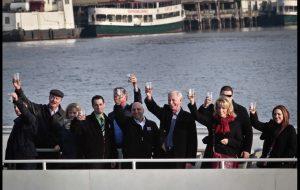 ---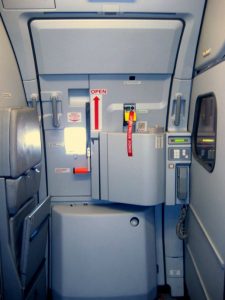 10 Intriguing Facts About The Aircraft Industry
When the Wright brothers invented the first airplane back in 1903, they probably couldn't imagine what an extremely profitable business the aircraft industry would become over a hundred years later.
Their aircraft, the Wright Flyer, flew only about 120 feet, whereas today a typical Boeing 787 can fly more than ten thousand miles on a single tank of gas. And this is only one little step the world of aviation has taken since then.
Nowadays, there are many companies with thousands of employees worldwide involved in the various aspects of designing, building, testing, selling, and maintaining aircraft, aircraft parts, and spacecraft (and this isn't even the best part of the most intriguing facts about the aircraft industry).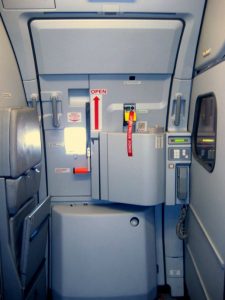 10. If a cabin is pressurized and an airplane door opens in midflight at a high altitude, the sudden opening could cause items and people to get sucked out. However, pressurization in the cabin and a plug-type door (a door that is bigger than the opening) make it nearly impossible for even multiple people to open a door during a flight.
09. The air on airplanes is filtered by the same technology that filters air in hospitals, so while the tray table may harbor germs, the air is clean.
08. The FAA requires that all airplanes be capable of being evacuated in ninety seconds. It takes only a minute and a half for a fire to spread and engulf a plane.]
07. The tires of a Boeing KC-135 jet tanker's landing gear consist of eight main gear wheels and two nose wheels. This is enough material to make one hundred automobile tires.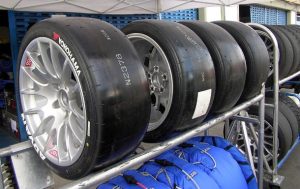 06. The world's smallest jet is the BD-5 Micro. Its wingspan is 14 to 21 feet and weighs just 358 pounds.
05. Airport control tower windows must be angled at precisely fifteen degrees from the top to decrease reflections from both inside and outside the tower.
04. A rise in carbon dioxide in the atmosphere has increased the number of incidents of turbulence. Additionally, many experts believe that global climate changes will produce more incidents of turbulence in the near future.
03. According to the Federal Aviation Administration (FAA), in-flight turbulence is the leading cause of injuries to airline passengers and flight attendants in nonfatal accidents. Every year as many as fifty-eight people in the United States are injured when not wearing their seat belt on a plane.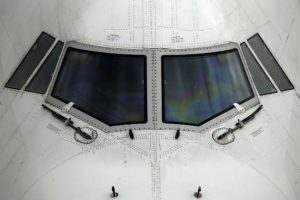 02. One windshield or window frame of a Boeing 747-400's cockpit costs as much as a BMW.
01. The wings of an airplane are just one component of flight. According to NASA, there are actually four forces of flight that push the plane up, down, forward, or slow it down. These four forces are lift, thrust, drag, and weight.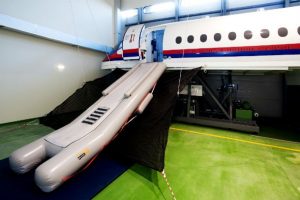 ---
AVIATION Weather
Aviation Weather Center Experiments with Color-Coded TAF System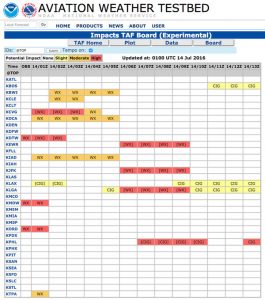 The US Weather Service's Aviation Weather Center (AWC) is experimenting with a new color-coded system to instantly identify the impact of weather through its terminal area forecasts (TAF). The AWC believes the new system will not only improve operational decision-making but also significantly improve situational awareness for any operational system player.
The experimental system will debut at some 30 major US airports, where TAFs are organized on a simple white grid by hour of the day.
If pilots or dispatchers pull up the weather for KDEN, for example, and see only the white grid boxes, they'll instantly realize there's no significant weather expected to impact that location that day. If, however, during a particular six-hour block, pilots notice boxes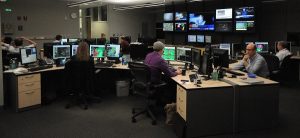 colored yellow, orange or red, they'll quickly know some weather phenomenon is expected to occur, even if they don't know what element exactly. Also, if a portion of the day's TAF is coded yellow, then becomes orange and red even later, a crewmember or dispatcher will know the weather will continually worsen over the highlighted time period.
The NBAA's project manager for weather, John Kosak, explained the thresholds for TAF periods highlighted in red. "These would include visibility less than half a statute mile, a ceiling of 200 feet or less, wind speeds greater than 30 knots or gusts of more than 35 knots. Red would also highlight snow, freezing rain, freezing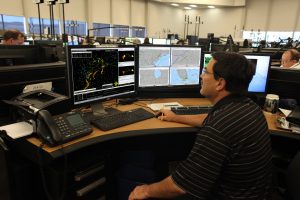 drizzle, ice pellets and thunderstorms".
Pilots, controllers, dispatchers, traffic managers and anyone else with a need to quickly decode the dynamics of changing weather are asked to submit their comments on the experiment directly to the AWC prior to July 27.
---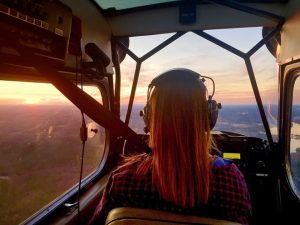 PILOT Stories
"Fearless" student lands safely after engine failure
Social media was ablaze with notes of congratulations after a 17-year-old Peachtree City, Georgia, student pilot on a solo cross-country made an engine-out landing on a golf course shortly after takeoff from her home base, Atlanta Regional Airport Falcon Field.
Encouragement flowed soon after a picture of Sierra Lund was posted on the Peachtree City Police Department's Facebook feed that showed the young pilot near an upturned Cessna 150 after it took a divot out of the No 11 tee box at Planterra Ridge Golf Club and collapsed its nose gear. Lt Mark Brown said the accident was under investigation and could not provide any comments.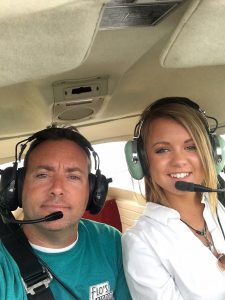 Lund's mother, Steph, commented on the Facebook photo, saying she was "relieved and very proud" and praised her daughter's confidence under pressure.
There's much more to the story than the 1,200 shares, 2,000 "likes", and nearly 700 comments generated by the picture.
The area just south of Hartsfield-Jackson International Airport's Class B airspace is peppered with private airfields, grass landing strips, and lakes, although in recent years it has also seen rapid development. It is home to many aviators, including Lund's dad, who works as a mechanic for a large commercial airline based at the nation's busiest airport.
He said Sierra was smitten by aviation since she was a child and often accompanied him in his Citabria for sunset flights over the Georgia pine forests. More recently, they fly a restored Cessna 140.
"We're airport junkies", Kevin said. "We're either polishing the airplanes or waiting for cooler weather" to visit nearby grass strips including Big T, Brook Bridge, or Flying Frog.
With so much aviation surrounding her, Lund decided to enroll at Embry-Riddle Aeronautical University Worldwide's online campus and become an airline pilot. She already completed most of her college core courses with a dual-enrollment program at Clayton State University near Atlanta and officially began flight training a year ago. She is majoring in aviation business management because she "figured it was the fastest and cheapest way to go. And that way I can stay at home with all the airplanes, or at least stay close to them".
The McIntosh High School graduate had just performed a straight out departure from Falcon Field's Runway 31 and "was switching my radios over to Atlanta approach" when she said "the engine just sputtered" as the aircraft neared 400 feet agl. "The rpms dropped, then they kind of went back up and then it [the engine] just quit".
That's when her instruction kicked in. She has logged about 45 hours of dual and practiced "power-off 180s and en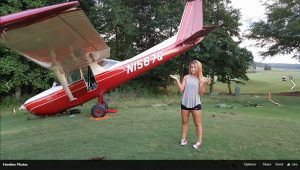 gine failures all the time but I've always had someone pull the throttle when I'm over the runway and then landed on the runway".
This time it was different. "I didn't really have time to freak out and I figured I'd land the airplane anywhere I could".
The young pilot knew she didn't have enough altitude to make the 180-degree turn back to the airfield behind her so she "looked for a place to land and tried not to stall the airplane". A lake immediately in front of her complicated the decision.
Lund pointed her aircraft at a clearing because she "didn't want to go swimming in the lake below me". Golfers playing a nearby hole scrambled out of the way as the Cessna glided down. "In my mind I was thinking, "I hope I don't hit the trees"".
She said she landed fine but "was coming in really fast. When I came in, I hit a hill and it launched me back in the air and then a wingtip contacted a tree and that spun me around". When the Cessna 150 contacted the ground "it hit on the nose" and collapsed the front gear. After the aircraft bounced to a halt, Lund said she released her safety harness and "kind of fell out of the airplane". By that time a high school friend playing the golf course had already called 911 although he didn't know it was Lund.
According to Kevin Lund, the piston from a Continental engine mounted on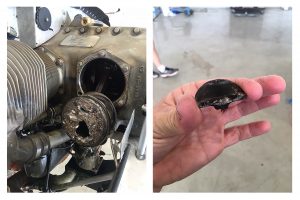 a Cessna 150 that was flown by his daughter Sierra shows damage from a broken intake valve. Kevin complimented his daughter and explained that she had little time to react. He said an NTSB examination determined that a cracked intake valve lodged itself in the exhaust manifold and triggered a rapid set of events that led to the engine failure.
As a parent, he said, "every time she went up it would always weigh on my mind if she'd make those decisions", but her quick reaction under pressure "sealed the deal in my mind".
While some of her graduating McIntosh friends received cars or trucks as presents, Lund's dad instead handed her keys to a blue-and-white vintage Cessna 140.
"That was my graduation present", she said. "It's pretty awesome. I was learning in the 1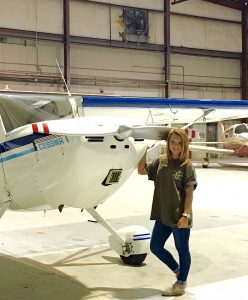 50 and my dad has a Citabria. I just love taildraggers, they're just a lot more fun".
The two plan to fly the Cessna 140 to Wisconsin for EAA AirVenture 2016 and then camp out together. "This will be my first year and I'm excited", she said.
Taking a break from scheduling his daughter's television and newspaper interview requests, Lund said: "She's fearless, nothing scares her".
---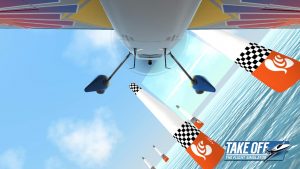 VIDEO of the WEEK: Aerobatic plane added to smartphone flight sim
Astragon Entertainment has released additional content for the new flight simulation app "Take Off-The Flight Simulator", available on the Apple App Store and the Google Play Store.
The new "Air Race DLC" brings aerobatic aircraft onto players' mobile devices, with which they will be able to perform daring aerobatic maneuvers, according to developers.
"The Air Race DLC" is now available for free for all players in possession of the main game "Take Off-The Flight Simulator" and can be downloaded via the game's update function.
In order to access the new plane the players only need to have enough experience points to unlock the aircraft and start into their aerobatic adventure, developers explain.
In addition to the new plane, the "Air Race DLC" also offers several new plane skins.
"Take Off-The Flight Simulator" is available for $2.99 USD.
---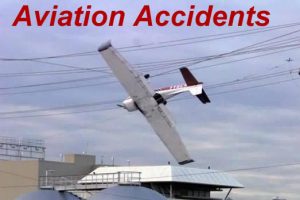 AVIATION accidents
Accidents this month in the world.
US-registered small plane crashes in Slovenia, killing 4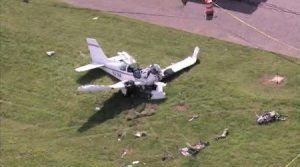 Ljubljana, Slovenia, July 14: Police in Slovenia say a small plane has crashed in the west of the country, killing all four people on board.
Police official Dejan Boznik says the US-registered Piper 32 came down on Thursday near the town of Ajdovscina, about 80 kilometers (50 miles) west of the capital Ljubljana. Boznik says the victims are foreign citizens.
Slovenia's Traffic Control says the pilot reported problems with icing before disappearing from the radar around 10:30 a.m.
Slovenian media say the plane was flying from Venice, Italy, to Leipzig, Germany. The official STA news agency says the plane was completely destroyed and the victims' bodies were charred when found by rescuers.
—————————————————————
Pilot dies in crash of small plane in rural area of Saskatchewan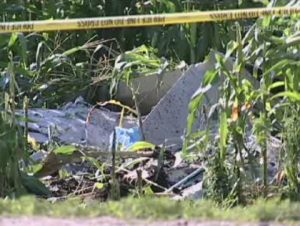 Hoey, Saskatchewan, July 14: There's been another fatal crash involving a small passenger plane on the Prairies.
RCMP say the pilot of a light plane was found dead on the scene when emergency personnel responded to a crash one kilometre north of Hoey, Saskatchewan, on Wednesday evening.
Mounties said the name of the deceased will not be released, and federal investigators have been called in.
Last Friday, a 22-year-old man was killed after his plane crashed in a farmer's field near Rocanville, Saskatchewan.
And on July 1, two off-duty military men were killed when their small plane crashed in the Rural Municipality of Springfield near Winnipeg.
Captain Bradley Ashcroft and Captain Zachary Cloutier-Gill were both served with the Canadian Armed Forces in Winnipeg, though neither was a military pilot by trade.
Ashcroft was a member of the construction engineering branch and Cloutier-Gill was an air combat systems officer.
———————————————————-
Pilot rescued after small plane crashes in Polk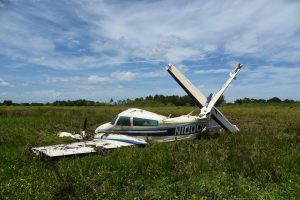 Lake Hancock, Polk County, July 11: A pilot was hospitalized Monday after his small plane crashed in Polk County.
The twin-engine Cessna went down about 11 a.m. in a field east of Lake Hancock in the Highland City area, according to Polk County Fire Rescue.
Another pilot saw the plane crash and took its pilot, identified as James Melton, 52, of Middlesboro, Kentucky, to Bartow Municipal Airport.
No further details have been released about the crash.
---

Discover AVIATION today!
Book a demo flight with us: 30 minutes flight in the vicinity of Dupage Airport – See theFermi Lab Accelerator from the air. Do you want to fly longer? Check out our Flight Discovery packages!
Take control of the aircraft with one of our certified instructors on board. Meet our teamand get to know our operation.
Call 708-299-8246 or visit www.fsxchicago.com for more informations!