FSX Chicago Newsletter June 16 – June 30, 2016

---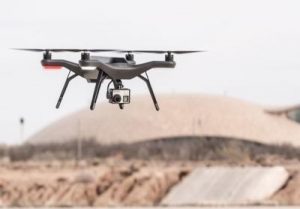 AVIATION News
FAA Revokes Pilot's Airman Privileges For Flying a UAV
Pilot David Quinones had a bad day last year on the 4th of July.
The commercial pilot was flying his UAV on the beach in Coney Island in Brooklyn, NY while the Nathan's Hot Dog Eating Contest was underway.
And while Quinones says he was standing on a public beach flying over private property and not anywhere near the contest, police arrested him, confiscated his aircraft, and put him in jail for several hours, according to a report.
Quinones was never charged, and New York City eventually dismissed the ticket he was issued for the incident… but it was not over even then.
In October of last year, Quinones got a letter from the FAA saying his commercial pilot's certificate was being suspended for three months, and he was ordered to surrender his pilot's license to an FAA attorney or face daily fines of $1,100.
It is reportedly the only time that the FAA has actually suspended someone's airman privileges for flying a drone, though that is one of the penalties listed in the FAA's regulations.
Quinones is also the cofounder of SkyCamUSA, an aerial photography company. He said that he did not fight the suspension because he did not have the "money for a lawyer or time for this nonsense". He has been flying UAVs exclusively for international clients since his suspension. But he said the FAA "has been abusing their powers. They've been finding people where fines aren't due, changing things left and right. They're like a bully on the block pushing their agenda".
The FAA would not comment specifically on the case, but did cite Order 2150.3B which in its 336 pages does give the agency the authority to suspend manned airman privileges for UAV violations.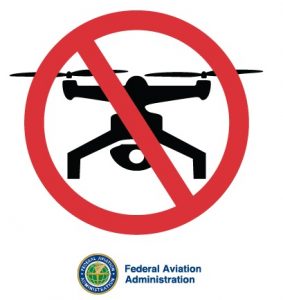 ---
AVIATION training
Hooking the next generation on flying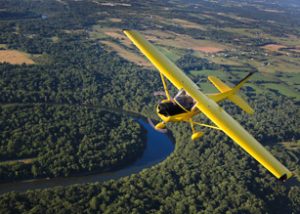 One of the most enjoyable aspects of my work revolves around the ability to take others aloft in a bright yellow and black Reimagined Cessna 152.
The airplane is pretty much a stock C-152, not much different than those you've probably logged time in. What separates the airplane I fly from the one you flew is the complete refurbishment of the Reimagined C-152 at the Aviat facility in Afton, Wyoming.
Yes, it's true. Everything actually works in the Reimagined I fly. The paint is fresh, the panel has no open holes where an instrument used to be, there are no "inop" labels taped to their faces. It's as close to a new airplane as you can get.
And this particular airplane fits a niche in the market that not a single manufacturer I know of is attempting to fill any longer. When it comes to rugged, dependable, affordable flying, it's hard to beat the otherwise pedestrian looking C-152.
The airplane I fly has steam gauges. Round faced, analog instruments arranged in a standard six-pack on the panel. They provide all the information required to fly safely, and they present that information in a way that's easy to understand.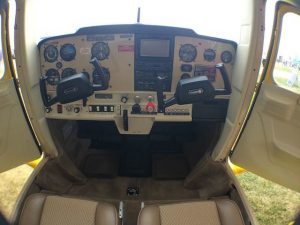 For all the wonders of glass cockpits, and there are many, the gizmos that provide our situational awareness information can be daunting to a Rusty Pilot who is already feeling trepidation about how hard it will be to get current again.
They're also a total mystery to young people who have no background in aviation, but might, just might, have a hidden desire to fly.
Too often that hidden desire is tucked so far back into the deep, dark recesses of their brains, they may not even be consciously aware of their interest in aviation.
Thankfully, with the Reimagined C-152 available to haul folks up beyond their normally ground-based experience with life, I have a secret weapon that amazes every rider I've taken up so far. And after we fly together, each of those riders finds aviation a bit less elusive.
I made a new friend recently. Alena Giersberg is a young German woman in the US to explore our culture and better understand us as a people. She's spent the last several weeks in Florida, then will move on to a Canadian town to continue her research, and ultimately go back home to Deutschland to finish her studies.
Although Alena had never flown in a general aviation airplane, and she'd certainly never considered taking the controls herself, she's got a bit of family connect to aviation. Her grandfather, Wenzel Brixa, was a designer and pilot of gliders in the 1930s, through World War II, and beyond. Apparently not content to limit himself to sleek, efficient gliders, his logbook included time at the stick of the Messerschmitt ME 321 Gigant, a monster of a machine that even today would be impressive in its capabilities.
On a bright blue morning Alena and I met up at our local coffee shop for a quick breakfast before heading off to the airport. We were planning to complete a familiarization flight.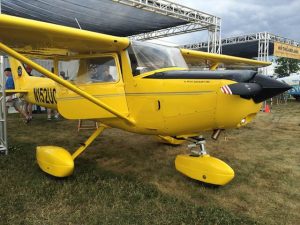 Her responsibilities on this adventure were few. Basically, her job was to experience flight up-close and personally to whatever degree she felt comfortable. On a familiarization flight the left seater is free to take the controls and fly, or just sight-see. Whatever works.
As we taxied I encouraged her to follow along on the controls, but she deferred. Totally understandable. She was in no rush to guide the airplane between rows of hangars. By the time we got through the run-up and held short of the runway, she was feeling a bit more aware of her surroundings and the nuances of operating an airplane.
I invited her to follow-through on the controls while I did the takeoff, and she did. We accelerated, rotated, began climbing. I saw that she was holding the yoke gently in both hands with no apparent concerns. So I let go, and at about 50 feet I let her know she was the one flying the airplane, to which she replied with great surprise, "I'm flying?"
It was an amazing moment.
We flew for nearly an hour, covering ground to the north and south of the airport. She flew for a good portion of the flight, but took the opportunity to sight-see as well. Being totally free of any responsibility other than to have fun, experience general aviation in action, and participate as much or as little as she felt comfortable, Alena made the most of her time with me in the Reimagined C-152.
Thanks to the magic of a GoPro camera, I was able to record the entire flight without introducing any distractions to the cockpit. The camera turned on before we taxied and turned off after we shut down. In between the camera rolled all on its own, with no input from me.
A half-hour of editing left me with slightly more than two minutes of highlights that I posted to Facebook. And this is where the power of what we general aviation pilots do really shines. Within 18 hours of posting that video, it had received nearly 2,000 views and seven other individuals had shared it.
The impact of that one flight was sweeping across the internet, entertaining and enthralling people on at least two continents, leaving me to wonder how many of those who see the video come away thinking, "Well, if she can do it, maybe I can do it, too".
That's undeniably a general aviation success story.
You and I have the power to tell our story, to share the adventure and almost limitless freedom of being aloft in even the most modest of GA aircraft.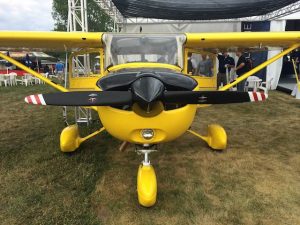 Thanks to the internet we have the power to spread that joy internationally within a matter of hours, at most.
We can do this. We can inspire the next generation. We can show them their place in the left seat and put them in it either physically or vicariously.
In either case, GA is better off for the exposure, and the viewer gets a taste of just how much more vibrant and exciting life could be if only they flew!
Jamie Beckett forhttp://generalaviationnews.com/
---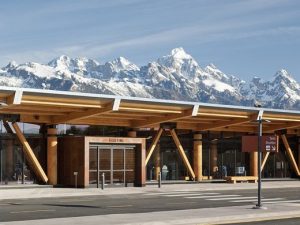 AVIATION = LOVE
Best airports for national park lovers
The National Park Service turns 100 in August, but festivities marking the milestone are already underway around the country in many parks, historic sites and, yes, airports.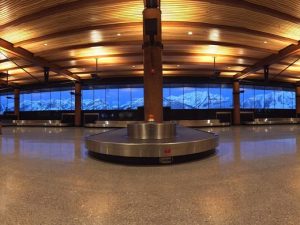 And while few travelers would dare to compare time spent at an airport to the proverbial walk in a park, there are many airports close to national parks, some that take their inspiration from national parks and national parks with strong aviation connections.
Here are some you might make part of your national park adventures.
Established in 1930 and declared a national monument in 1943, Jackson Hole Airport (JAC) is the nation's only commercial airport located inside a national park (Wyoming's Grand Teton National Park) and one of the gateway airports for Yellowstone National Park.
The location in the park is reflected in the airport's extensive public art collection, amenities that include a Grand Teton Park book shop, and the recently expanded terminal building itself, which won an award from the American Institute of Architects in 2014 for being a "regionally-inspired solution" that "embraces the culture of the area in every way".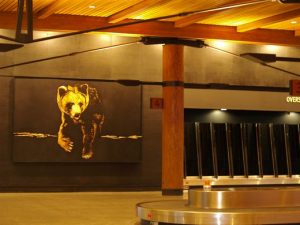 Maybe that's why last year a moose was spotted hanging around just outside the baggage claim door.
In Kalispell, Mont., Glacier Park International Airport (FCA) is less than a 30-minute car ride from the western gate of Glacier National Park and has rock formations along the entrance roadway and roundabout that pay homage to the Going-to-the-Sun Road, the 50-mile, paved two-lane highway that spans the width of the park and crosses the Continental Divide.
Inside the terminal, there is a 100-photo collection of park images as well as numerous native animal mounts, including a mountain lion that can be spotted over the restrooms and a mountain goat on a ledge in bag claim, "looking just like you'd see him hanging out on a cliff in the park", says airport manager Cindi Martin.
Bozeman Yellowstone International Airport (BZN), in Belgrade, Mont., is about 90 miles from both the north and west entrances of the park.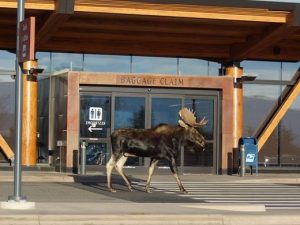 A store inside the terminal sells park entrance passes, provides park information and offers an interactive map showing recent wildlife sightings, road closures and weather in the park. Exhibits in the terminal highlight park wildlife (including how to spot tracks and safely view animals) and the park's hydrothermal features, which include geysers, fumaroles, hot springs and mud pots.
With the west entrance to Yellowstone National Park just two miles away (and Old Faithful Geyser 33 miles away), Yellowstone Airport (WYS) claims the title of "Yellowstone National Park's Local Airport".
With a smokejumper base on property and an in-terminal restaurant with bison burgers, Rocky Mountain oysters and a very-popular-with-the-locals lobster bisque on the menu, the airport itself is also somewhat of an attraction.
So are the airport's original wooden sign, great mountain views and occasional wildlife visitors.
In Las Vegas, McCarran International Airport serves as an aviation gateway to many of the national wonders of the southwest, including Zion National Park and Arches National Park in Utah, and, of course, Grand Canyon National Park.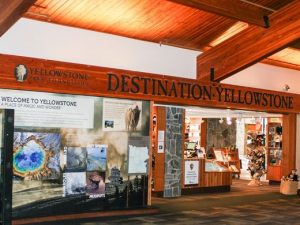 Some of these and other nearby natural wonders are featured in LAS art installations, most notably Peter Lik's floor-to-ceiling photos in Terminal 3.
As part of the current national "Find Your Park" campaign, posters throughout Miami International note the airport's status as a gateway to Big Cypress Preserve and Biscayne and Everglades national parks.
On July 30, Phoenix Sky Harbor International Airport is kicking off a six-month exhibition in the Terminal 4 Gallery introducing airport visitors to historic and ancient sites, geology and recreational opportunities in Arizona's 22 national parks and sites.
On display will be historic and ancient objects and images from each park's collection, including Native American pottery and baskets, trade beads, a fossil of petrified wood from a tree over 200 million years old and a Sportyak boat used for a complete traverse of the Grand Canyon in 1963.
And for aviation buffs who would rather skip the airport and go straight to a park, the National Park Service has put together a handy list of parks with connections to aviation "firsts".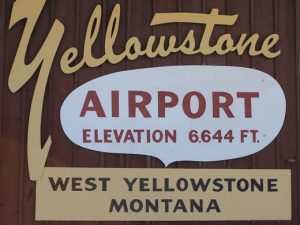 The Wright Brothers National Memorial in North Carolina is on the list of course (first successful sustained flight of a power aircraft and first dedicated airport for airplanes), as is the Dayton Aviation Heritage National Historical Park in Ohio.
But also on the list is Grand Canyon National Park (first use of an airplane in search and rescue), Hawaii Volcanoes National Park (first airplane to land in a volcano) and many others.
---
AVIATION News
Diamond delivers DA62 to Flight Calibration Services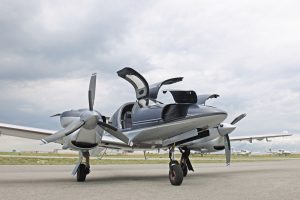 Austria's Diamond Aircraft has delivered a DA62 piston-twin to UK flight inspection services provider Flight Calibration Services (FCSL).
The aircraft (registration G-GBAS) will join the London-based company's two Piper PA-31 Navajos in inspecting and calibrating airfield navigation aids, including instrument landing systems and primary and secondary radars, for airports and airfield owners.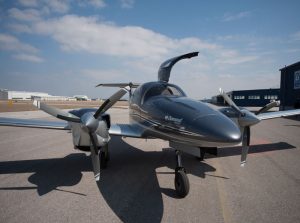 To maximise operational efficiency, the DA62 has 28 antennas and FCSL's bespoke flight inspection system, says FCSL director Matt Taiyeb.
The diesel-fuelled DA62 entered service in late 2015 as Diamond's top-end product.
By the middle of April the company had delivered 11 units, and it says production of the Austro AE330-powered type is sold out for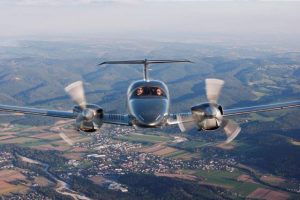 the rest of this year.
The Weiner Neustadt-based airframer plans to produce one DA62 per week by the end of the second quarter, rising to 60 aircraft per year in 2017.
---
AVIATION News
Airman Certification Standards now available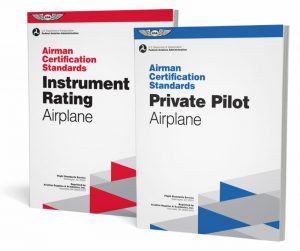 Now available from ASA are the publications outlining the new Airman Certification Standards (ACS) for Private Pilot and Instrument Rating, which replace the Practical Test Standards June 15.
ASAThese FAA documents incorporate the standards for what an applicant needs to know, consider, and do to pass both the knowledge test and the practical test for a certificate or rating.
The ACS will help applicants develop an understanding of how knowledge, risk management, and skill elements work together for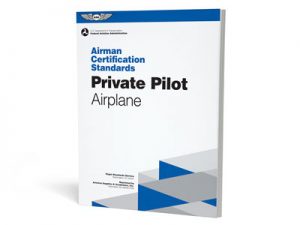 safe performance of each required task they may be asked to perform during the checkride.
For instructors, the ACS will serve as a guide to teach and train an applicant on everything they need to know for certification and safe operation within the National Airspace System.
Designated Pilot Examiners (DPEs) will use the ACS to assess an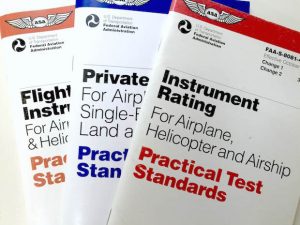 applicant's understanding, knowledge, risk management and performance of each task.
The publications are available in softcover books for $9.95, as well as eBook PDF for $7.95.
---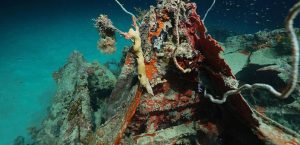 AVIATION History
Missing Avenger found after 72 years
A TBM-1C Avenger, missing since July 1944, was recently located in the waters surrounding the Pacific Island nation of Palau by Project Recover.
The collaborative effort combines the most advanced oceanographic technology with advanced archival research methods to locate aircraft and associated Americans missing in action (MIA) since World War II, according to officials.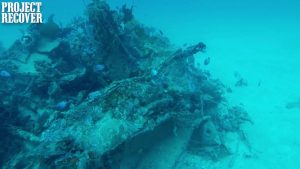 Scattered among the lagoon waters and coral reefs surrounding Palau's island chain, and concealed within its dense mangrove forests, are several dozen U.S. aircraft and the remains of as many as 80 US airmen.
This US Navy TBM-1C adds to the growing list of wrecks discovered by Project RECOVER.
The most recent find was made possible by a substantial financial commitment from Dan Friedkin, founder and chairman of the Air Force Heritage Flight Foundation and chairman of Gulf States Toyota and The Friedkin Group. As a member of the Project Recover team, Friedkin's continued support is helping sustain ongoing missions, while enabling the organization to innovate its technology and expand its search and discovery efforts to focus areas around the world.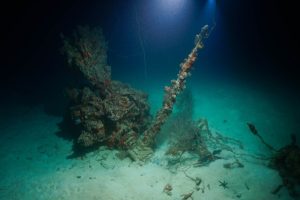 Upon locating this TBM-1C Avenger and other US aircraft, Project Recover provides detailed information about discovered wrecks and possible links to airmen listed as missing in action to the Department of Defense's Defense POW/MIA Accounting Agency (DPAA). DPAA is tasked with recovery and repatriation efforts, including notification of the families of these MIAs.
Financial donations to this cause are shared among Project Recover's three founding entities: the University of Delaware, Scripps Oceanography and the BentProp Project (a non-profit organization).
Funds are used in the development of technology, data processing, and analysis, and field efforts that lead to discoveries of World War II wreckage and their associated MIAs.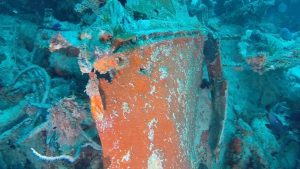 All three member organizations recently signed memorandums of understanding with DPAA to formalize their public-private partnership with the US Government for conducting MIA related searches.
---
AVIATION History
Colorado Springs WWII aviation museum adds 15 planes, including hulking Albatross, to its collection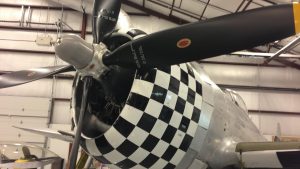 Seventy-two years after D-Day, when American troops battled their way into Fortress Europe, one of the largest gatherings of World War II-era warbirds has been assembled in Colorado Springs and is open to the public.
The National Museum of World War II Aviation recently added 15 planes to its fleet – aircraft on loan to the facility from businessman Jim Slattery's encyclopedic collection of rare flying machines.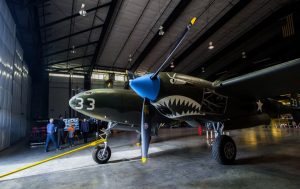 Slattery, who owns a Colorado ranch and has been a big booster of the budding museum on the west side of the Colorado Springs Airport, is allowing the museum to show off a painstakingly restored and airworthy fleet including a PBY Catalina flying boat, torpedo bombers, observation planes and fighters.
Slattery said his fascination with the planes started in childhood, and showing off his collection will help keep alive memories of World War II and those who stormed Normandy's beaches.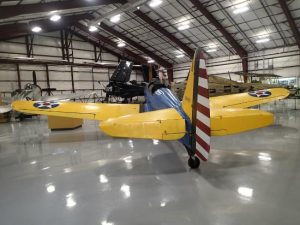 Museum president Bill Klaers said the display fleet tells the story of World War II planes from the run-up to war to the aerospace advances born from combat.
"This is a transitional aircraft", Klaers said as he pointed out the aluminum fuselage mated to cloth biplane wings of a Grumman F3F-2 fighter.
The stubby plane, one of three left in the world, was a frontline Navy fighter at the beginning of World War II, but was obsolete when the Japanese attacked Pearl Harbor.
Advanced replacements for the stubby Grumman and other prewar designs poured out of American factories after the nation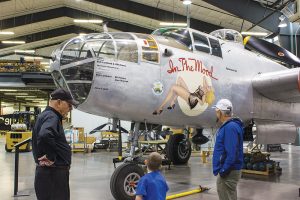 was plunged into combat. The industrial cornucopia included aircraft like the museum's B-25 Mitchell bomber.
Twin-engined Mitchells were flown from aircraft carriers in the 1942 Doolittle Raid, which was America's first strike at mainland Japan after Pearl Harbor.
A big part of the museum's focus falls on the ingenuity of American engineers who built the planes. Displays include a disassembled P-47 Thunderbolt fighter that shows the plane's yardslong supercharger.
John Henry, a spokesman for the museum, said the planes come from several groups that want to teach a new generation about the war.
"Six different entities have put aircraft on display", he said.
Visitors can also tour Klaers' WestPac Restorations, where vintage planes are rebuilt, including a rare twin-engined P-38 Lightning fighter.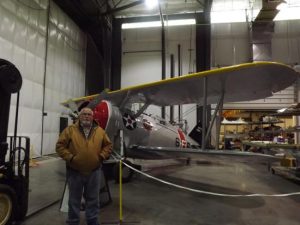 The museum, which has filled several hangars on its original site that opened in 2012, is now taking tours several blocks down the road to see many of the additions to its fleet.
One hangar is dominated by a pair of huge flying boats.
At the back is the Catalina, a classic plane with a parasol wing housing two engines held above a sturdy boat fuselage. The Catalina was the eyes of the World War II Navy, and is credited with spotting the Japanese fleet at Midway in 1943, resulting in a pivotal victory that put America on the path to winning in the Pacific.
In the front of the cavernous hangar is a Grumman HU-16 Albatross, hulking yet sleek. It was developed during the war to replace the Catalina.
Diminutive aircraft, including an Army L-19 used for artillery spotting, are nestled under the wings of the larger planes.
Eventually, the museum hopes to bring its collection together with new facilities. Plans are in the works to add 72,000 square feet of hangar space and an 86,000-square-foot exhibit hall.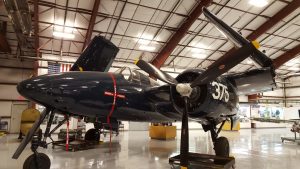 The museum, 755 Aviation Way in Colorado Springs, is extending hours so people can see its new additions. Tours are available on Tuesdays, Thursdays, Fridays and Saturdays through the summer. Tours start at 10 a.m.
Tickets are $10, $6 for ages 12 and younger. Ticket discounts and tour reservations are available online atworldwariiaviation.org.
---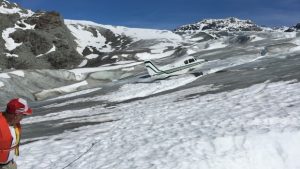 AVIATION Safety
Canadian Pilot Makes Emergency Landing On A Glacier
This is one of those stories that could have had a much different, and tragic ending. An 81-year-old pilot with two passengers on board was flying from Pitt Meadows to Whistler in Canada Sunday morning when he made a wrong turn into a mountain valley and found himself unable to turn the airplane around.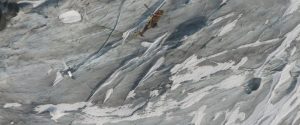 The pilot was Vern Hannah. He said that he simply made a turn before he was supposed to, "and that was a mistake".
Hannah and his passengers in the 1963 Beech Musketeer found themselves in a narrow canyon with few options. When they tried to climb out of the canyon, they continued to lose airspeed and there was what Hannah described as a "terrific downdraft", and they found themselves running out of altitude as well.
Hannah managed to keep the plane in the air long enough to clear some rocks and find the glacier of the Pemberton Icefield… a long, smooth place to land the plane. Hannah said the landing was smooth, "like icing on a cake", and the plane stopped almost immediately as its wheels settled into the snow.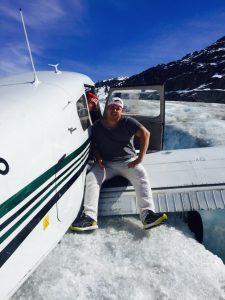 Everyone on board the plane was uninjured.
The three left a note on the plane to say they were alive and tried to walk out of the woods. After spending the night in the forest, they were located by an SAR crew and airlifted out of the valley on Monday.
They learned that a search had been underway since they did not arrive as scheduled Sunday night. The plane's ELT did not activate, possibly because of the softness of the landing.
If there's one not-terrific aspect to this story, it's that at least two of the three say they're pretty much done with flying. One passenger, 54-year-old Zbigniew (Peter) Jedynakiewicz had been learning to fly the plane. He said: "I think no more after this". Hannah also said that he "probably" doesn't need to fly anymore.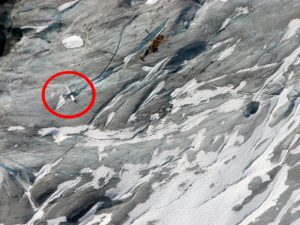 Canada's Transportation Safety Board said they will not be investigating because they were able to determine the cause of the accident by talking to the people involved.
---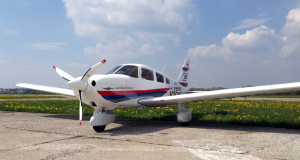 AVIATION Technology
Piper Aircraft's Archer DX Diesel Engine TBR Increased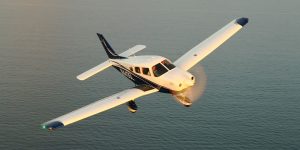 Piper Aircraft has announced that the Archer DX TBR (Time Before Replacement) for its Continental Diesel, CD-155 engine has increased to 2,100 hours.
This significant TBR increase affects CD-155 engines manufactured since December 1, 2015 and all Archer DX models beginning in 2016.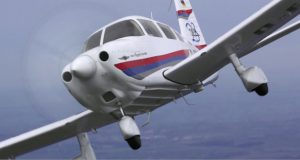 This represents the accomplishment of a huge milestone as both Continental Motors and Piper Aircraft continue to focus on delivering superior products to their customers with the lowest possible operating costs.
The lifetime extension was possible due to several design improvements engineered in the last two years. Through key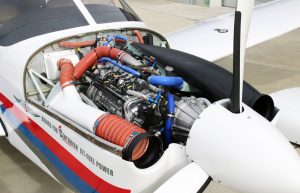 improvements, continuous testing and field experience, the CD-155 is now rated to a TBR of 2,100 hours. The TBR of the CD-155 increases from 1,200 hours to 2,100 hours.
In addition, the gearbox and timing chain will be rated for 1,200 hours.
---
AVIATION Technology
Breitling debuts limited series: Navitimer 1884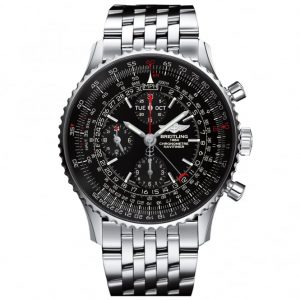 Breitling has introduced the Navitimer 1884 in a limited series. The watch combines the 1952 aviation slide rule with a calendar featuring a pointer-type date display and twin day/month apertures for which the brand is known.
The 1884 is a nod to the founding of Breitling by Léon Breitling, a devotee of chronographs and precision instruments.
This model also features a practical detail in the shape of a 9 o'clock small seconds subdial, providing an additional 24-hour "military-time" display favored by pilots, according to company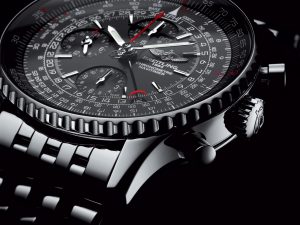 officials.
Issued in a 1,884-piece limited series, the Navitimer 1884 comes with the choice of a bracelet or a leather or crocodile leather strap, as well as a new black rubber strap featuring an aircraft tire-tread motif.
---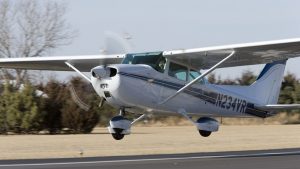 TRAINING Tip: That sinking feeling
The trainer is stumbling through the air as you practice a straight-and-level slow flight exercise, your right rudder pedal firmly depressed to keep the nose of the Cessna 172 pinned to your visual reference as you continually adjust back-elevator pressure and throttle inputs to maintain airspeed and altitude.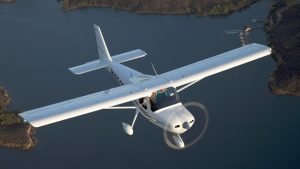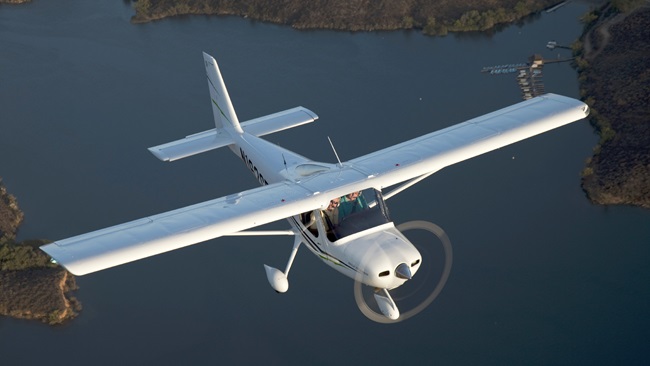 Quite a physical workout, second only to pushing the airplane from the tiedowns to the gas pumps as is sometimes necessary before the day's first flight.
You are doing a good job, although your instructor's habit of extending and retracting flaps at random intervals (requiring you to adjust all your excellent inputs) has been unhelpful to bringing out the truer artistry of your performance.
Most challenging to your assigned task of maintaining heading and altitude is when she sets the flaps at full extension and then retracts them all at once. Even if you have not seen her reach for the flap switch, the way the aircraft feels in response is unmistakable, like the bottom dropping out when you drive your car too fast over a hump in the road.
When the airplane starts to "mush" like that you must still maintain altitude without causing a full stall, but if you lower the pitch attitude too aggressively you may sink and bust the assigned altitude, even while adding power. It's a delicate, demanding dance.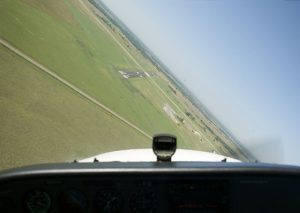 The next time you experience that weird sinking sensation, the scenario is very different, and it's no drill.
You have crossed the runway threshold configured for a 40-degrees-flaps landing when, just as you round out and start to flare, an airplane rolls onto the runway at Taxiway Juliet, a few hundred feet ahead.
Maybe it has been a while since you practiced go-arounds, or maybe the surprise factor has caught you off guard, but as you add go-around power, instead of retracting the flaps to 20 degrees as the checklist provides, the electric switch finds its way to the flaps-up position. With precious little altitude available for lowering the pitch attitude and maintaining control in this sinking, "mushing" condition, your response is greatly aided by having practiced your CFI's fickle-flaps exercise so extensively.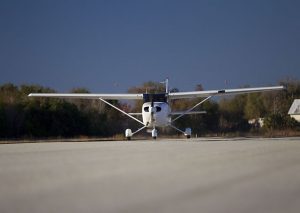 The next time you practice go-arounds, remember the impact of the surprise factor. It can induce errors (even during execution of a much-practiced maneuver), leaving you with only the instinctive responses gleaned from all that practice to help you fly away from trouble.
---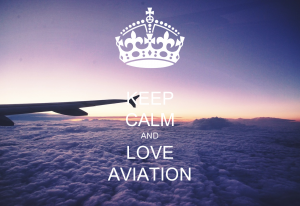 Great AVIATION Quotes
"The fascination of flight can't be expressed with words. But it really lies beyond the capabilities of human endeavor. Once you've experienced it, you'll never be able to forget it". (Friedrich Oblessor – WWII pilot)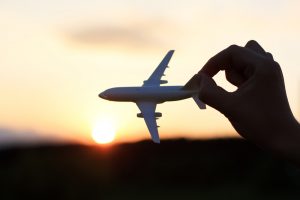 ---
UAV NEWS
Autonomous Passenger Drone To Be Tested In Nevada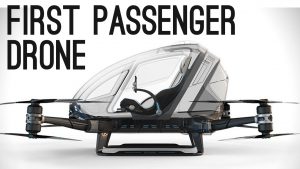 The Nevada Governor's Office of Economic Development (GOED) and the Nevada Institute for Autonomous Systems (NIAS) have executed a historic teaming agreement with EHang, a Chinese company developing an autonomous passenger drone, for the foundation for collaboration between NIAS and EHang in the areas of flight testing, training, and development at Nevada's
FAA UAS Test Site.
GOED and NIAS were first introduced to EHang at the 2016 Consumer Electronics Show where co-founder George Yan was showcasing his company's innovative technology, including the EHang 184, an autonomous aerial vehicle capable of carrying passengers.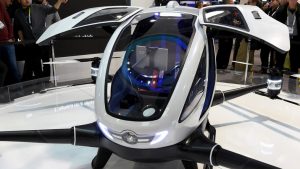 EHang expects to begin testing at the Nevada FAA UAS Test Site in 2016, and will work closely with NIAS over the coming months to work through the UAS flight requirements.
The agreement was recently executed at Switch's Innevation Center in Las Vegas, Nevada.
---
UAV's NEWS
First ship-to-shore drone delivery test slated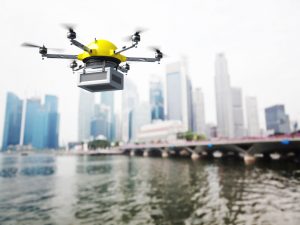 A team of medical personnel, emergency management specialists and drone technology experts, including from New Jersey Institute of Technology's New Jersey Innovation Institute (NJII), will conduct the first ship­-to-­shore drone delivery in the US on June 23 on the New Jersey coastline.
The flights will demonstrate the capacity of unmanned aircraft systems (UAS) to provide life­saving aid to victims of a disaster, such as a hurricane or system­-wide failure of electrical or communications infrastructure.
In a test, the Nevada-based drone delivery company Flirtey will fly medical samples for emergency testing between an improvised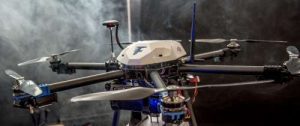 onshore medical relief camp at Cape May and a test facility on a vessel stationed off the coast. In a round trip, the company's drones will also deliver medical supplies from the vessel to the onshore camp.
Flirtey drone delivering medical suppliesThe Red Cross and several United Nations (UN) agencies will participate in the event, coordinated by the disaster readiness organization Field Innovation Team (FIT), to assess the technology's ability to improve the timelessness and reliability of medical equipment delivery and diagnostic testing in disaster zones.
The flights will be conducted out of the Cape May Ferry Terminal under NJIT's federal Certificate of Authorization (COA) to fly in the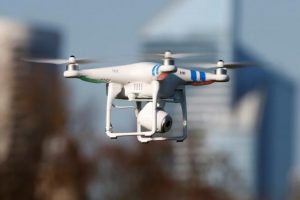 national air space, granted by the FAA.
In 2015, NJIT and its partners were the first team to conduct UAS flights in the state under an FAA program to test the feasibility of safely integrating drones into the national airspace and to assess the research and operational capabilities of communications and mapping sensors aboard an autonomous aerial platform.
Eight of the 10 largest cities in the world are coastal cities, and more than 3 billion people, or 44% of the world's population, live within 95 miles of the coast, according to the UN.
On June 22, Luftronix, Inc., a technology company also led by Spell, will demonstrate another drone capability – the use of precision technology to simulate the inspection of an F­14 fighter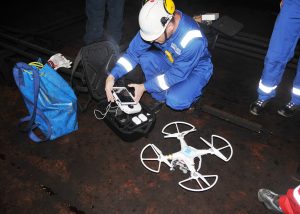 jet, located indoors at the World War II Museum at Naval Air Station Wildwood. Luftronix technology allows drones to fly through tunnels, over areas of collapse and through GPS-denied environments to locate people in need of rescue and to drop critical supplies while they wait for the recovery team.


FSX CHICAGO is one of the official sponsors of the KBYF campaign!
https://www.faa.gov/uas/model_aircraft/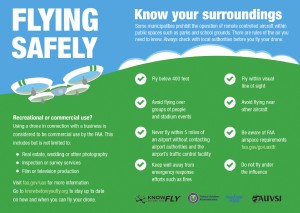 ---
AVIATION News
Textron Aviation powers up Longitude's electrical system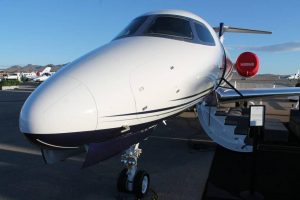 Textron Aviation has completed powering its new Cessna Citation Longitude's electrical system, another milestone toward first flight of the super midsize business jet.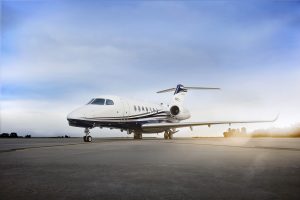 Textron Aviation CEO Scott Ernest said that turning on the power allows workers to verify the jet's electrical power system "and paves the way for functional tests and engine runs that will get us to first flight in the coming months".
The company is expecting first flight of the Longitude this summer.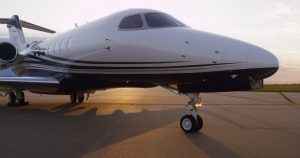 The $23.9 million business jet will be Cessna's largest Citation, and is expected to enter service in 2017. It also will be the first Cessna aircraft to be manufactured alongside Beechcraft airplanes, at the company's Plant IV near Central and Greenwich.
---
AVIATION News
New Remos LSA has first flight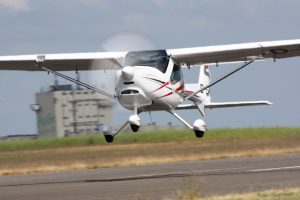 Flight tests for European LSA certification are next for the airplane, which will be the first Remos model powered by a Rotax 912 iS Sport fuel-injected engine.
A new starting system in which "almost all checks are done automatically now" also has been designed for the airplane.
"The Remos GXiS also offers a state-of-the-art avionics suite", the manufacturer said in a video-accompanied news release announcing the maiden test results.
Remos AG plans to offer the aircraft in the United States "as an ASTM-compliant LSA".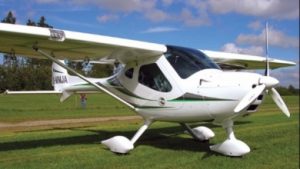 AOPA reported in March that Remos would re-enter the U.S. market with the introduction of the new model, would expand its dealer network, and had named flight-training company Skybound Aviation of Cape Girardeau, Missouri, the exclusive distributor for North America. Skybound also is the exclusive distributor of parts to support the existing Remos fleet in North America.
---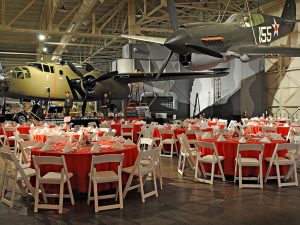 Love AVIATION!
Ideas for the Ultimate Aviation Wedding
It's no secret that my life would be completely different if I had never gotten involved in aviation. I would not have been to so many places, met so many great people, and I may not have met my soon-to-be husband!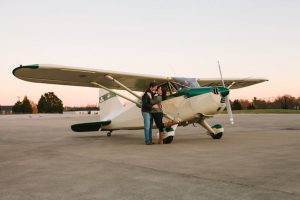 A little over two years ago we met at the airport when he flew in and I was working as a recruiter for my flight school. I saw his handsome guy getting out of his Stinson 10A and asked him if he was planning to go flying any time soon. We took a short flight and immediately felt a connection. He asked me out on a real date for the next weekend, and our relationship grew through many adventures, flying and otherwise.
He asked me to marry him last October and it has been a rollercoaster planning for our August wedding. I never should have underestimated how many decisions and small details go into planning a wedding. When both the bride and groom are pilots that are very passionate about aviation, it's only natural to have some elements of that world on your big day. I have been researching this a lot lately and I would like to share some of the best ideas I have come across.
Location
You can't get much more aviation themed than having your wedding at an airport. Hangars make the perfec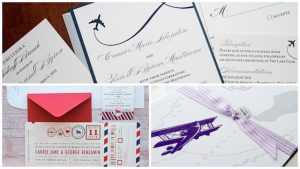 t venues, with their large open space and proximity to beautiful airplanes. Another option is to have it outside at a grass airfield, with chairs and a tent set out for guests. I know of a few hangars around the area that specifically rent out their space for big events and weddings, but there are also plenty of privately owned hangars and airfields that it would be worth seeing if you could rent for an evening.
Invitations
One of the first things your guests will see that reflect your wedding style is the invitation. There is a plethora of sites out there that sell wedding invitations, but Etsy is a particularly great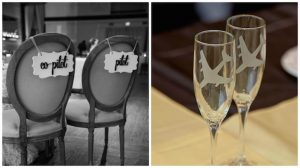 resource for aviation themed invites. Their styles range from a simple airline silhouette to a full on replica of an airline ticket. Guests will love seeing these unique and beautiful invites in their mailboxes, and it will set the stage for your aviation wedding.
Decorations
Arguably one of the most important parts of any big event is the decoration. They help transform a normal place into something magical by creating an atmosphere for the guests. Brides and grooms who pay attention to the details will love adding a few nods to aviation in their decorating. Pinterest is full of great ideas to elegantly decorate, including champagne glasses with airplanes etched into them and "pilot/copilot" signage. You could ago get more DIY with your decorations, such as using a logbook for the guest book.
Accessories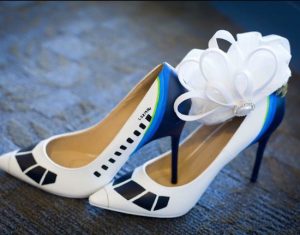 If there is anything a pilot knows about it is accessorizing. Aviator sunglasses, "remove before flight" key chains, and watches with fancy flight computers can often be seen at your local airport. If you aren't quite ready to make the whole wedding aviation themed, subtle accessories can help tie in your passion to the big day. What about a pair of high altitude chart cufflinks? There's always the option of wearing a striking pair of airplane heels.
The Cake
One of the ways that I am sharing my aviation love on our big day is through the cake. The bride's cake topper features a biplane silhouette and the groom's cake will be an edible replica of the red biplane we often fly. I have seen cake toppers of the couple in an airplane, and cakes decorated with runways running down the sides. If you get a great cake designer, there's no limit to the cakes you could amaze your guest with!
The Getaway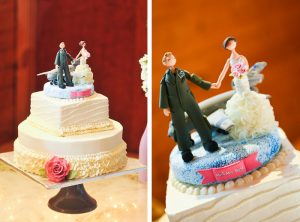 I think it almost goes without saying that a licensed pilot could do one of the coolest getaways ever. Imagine having all of your family and friends watching as you fly away into the sunset with the love of your life. This was a huge plus to me when I was considering having our wedding at an airfield. Leave your guests with an unforgettable ending to their night and show off your piloting skills at the same time!
I hope that some of these ideas have inspired you in any wedding or event planning you have. There are thousands of resources out there to help, and you should take pride in showing off your aviation-filled life!
Tori Williams for https://blog.globalair.com/
---

PILOT Training: Fly like a fighter: lose sight, lose the fight
Early in F-15 training I learned the importance of visual lookout. Whether it was acquiring an attacker to avoid being shot, or gaining a tally first to go in for a kill, we were guided by the phrase, "Lose sight, lose the fight".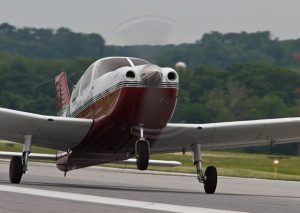 We pushed ourselves to gain a tally when the other aircraft was the size of a pinhead at arm's length, which was not an easy task. This meant that a bug splat on the canopy was much larger than the size of area we needed to see. Consequently, we normally asked our crew chiefs to clean and polish the canopy before flight, not an insignificant task on the large the bubble canopy.
If you have ever taken pictures from inside the cockpit with your smartphone or a camera set on auto focus, you may have captured lots of images where the windscreen or window is in focus, and the scenery beyond is blurry. This is simply because the camera naturally finds the Plexiglass first and focuses on it. Our eyes tend to do the same thing, focusing on the minor scratches or bugs on the Plexiglass. To create your own effective visual search, you first need to deliberately focus on a distant object or cloud.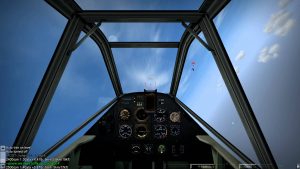 When given a traffic call (for example, "Your 11 o'clock"), you can start your search in a specific chunk of sky. I find other airplanes the fastest when my eyes are still, and not trying to scan a piece of sky as quickly as I can. When my eyes are still it gives my brain time to process seeing either movement from the target, or noticing the dot that isn't quite the same as the background, whether that be the sky or ground. If I don't see anything after a few seconds, I move my eyes to an adjacent piece of sky and look again. Then about every 10 seconds I make sure to refocus on a distant object.
If you are in or entering the traffic pattern, you may have to build your own picture of where to look for other airplanes by first using your sense of hearing, by listening to the radio. Normally, when looking down against the ground it is harder to see another airplane than when looking up with the sky as the background. If I just can't get a tally, and I know I am close to co-altitude, I may descend slightly to pop the other aircraft above the horizon. I make sure to climb back up to pattern altitude so that other airplanes doing their own search can find me.
For the times when you are keeping your visual scan for "see and avoid", instead of looking at a narrow chunk of sky, you will need to look at all the chunks of sky that are reasonable to look at. After scanning outlying airspace I will recheck my 12 o'clock before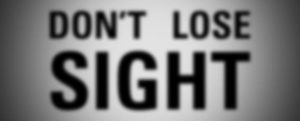 moving to scanning other pieces of sky off my nose. Even with the task of scanning more sky, I still let my eyes be still in each chunk.
I still practice my own scan to maintain my proficiency. And I still get the windscreen clean and polished before every flight. But without a crew chief, that task falls on me.
Larry Brown for http://aopa.org/
---
TIP of the week: The ice of summer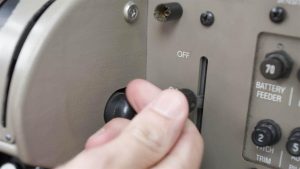 The temperature was well above average for a late spring afternoon in northern New England when a single-engine Cessna on a VFR cross-country made a forced landing on a remote lake after the aircraft began losing power.
Months from now, when the requisite inquiry is completed, any number of possible scenarios could emerge in the search for a probable cause. One possibility that always crosses a pilot's mind based on the simple facts stated above, and to the incredulity of nonaviators and new members of the pilot-training ranks—is induction-system icing, or "carb ice".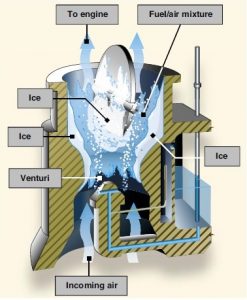 Wait! Wasn't it stated above that it was an unusually hot day? Doesn't that contradict the notion of carburetor ice as a cause of the engine failure? Not at all; in fact, quite the opposite is true, so bear that in mind, and keep a close watch on engine power readings as you head out on your summer cross-country flights.
"Carb ice can form over a wide range of outside air temperatures and relative humidities. While the word "icing" typically brings to mind blustery winds and frigid conditions, carb ice can form when outside temperatures are as high as 100 degrees Fahrenheit with 50 percent relative humidity", notes the AOPA Air Safety Institute's "Combating Carb Ice" Safety Brief.
The safety brief adds that "certain aircraft types are also more prone to ice than others. For example, the pilot's operating handbook (POH) for many single-engine Cessnas calls for the pilot to apply carb heat whenever power is reduced below the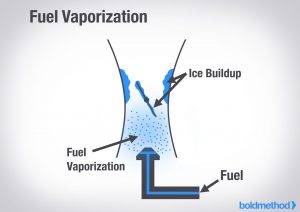 green arc on the tachometer". On the other hand, most Piper singles with similar engines and carburetors may lack this restriction because of differences in engine heat and airflow through their cowlings. "Still, no aircraft with a carbureted engine is immune to carb ice".
Does your trainer have a carbureted engine? What procedures does the manufacturer recommend for carb-ice avoidance? What indications would alert you that your engine's intake of air might be becoming restricted by ice forming on the carburetor's inner surfaces, and that (full) carb heat should be applied immediately?
Review as necessary to answer those three important questions. Then follow up by looking over this carburetor icing probability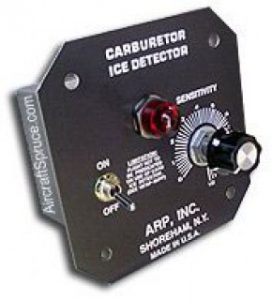 chart. It shows how ambient conditions may combine to elevate the carburetor-icing risk.
Carb ice can be a serious problem. Fortunately, the remedy, the carb-heat control, is right at your fingertips.
---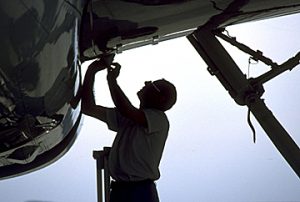 12 Fun Facts About Aircraft Maintenance
Whether you've just recently completed the coursework for your high school diploma and are excited (but unsure) about which direction to take toward a rewarding career, or have been in a job for a few years that is just not as satisfying as you had hoped, consider a career in aircraft maintenance. Here are some interesting facts about this awesome field:
01. Aircraft maintenance schools that are approved by the Federal Aviation Administration (FAA) are the best schools to pursue a course of study in this field; by choosing a school with this highly-regarded accreditation, you can be confident that your program of study will be current, correct, and acknowledged by the leading aircraft maintenance facilities in the world.
02. There are many different courses of study from which to choose; aircraft mechanics can earn certificates of completion, an associate's degree, or even a bachelor's degree.
03. Employers that require their aircraft mechanics to come from FAA-approved schools adhere to the same high standards of expected excellence at their facilities as well.
04. Graduates from FAA-accredited schools qualify to sit for the esteemed FAA-certification exams; scoring high on these exams add to your credentials and help contribute to making you a viable candidate for an available position.
While skilled and seasoned aircraft mechanics typically get scheduled to work regular hours during the weekdays – leaving new hires to juggle often-sporadic schedules, this opportunity enables new graduates not only to work alongside different mechanics, but also work on different types of repair projects that are often saved for late-night or weekend shifts.
05. Major airports in major cities are the most common and popular places for aircraft mechanics to secure employment. While the salary of an aircraft mechanic ranges from about $35,000 for new graduates to upwards of $78,000 to experienced mechanics, the median salary is around $55,210.
06. After working for several years as an aircraft mechanic and honing one's skills and confidence, many aircraft mechanics explore opportunities with owners of a private aircraft fleet or businesses with their own corporate planes.
07. There are 170 FAA-approved schools to train aircraft mechanics.
08. The top aircraft maintenance schools not only are approved by the FAA, but also include computer technology coursework in their programs since 21st century aircraft are becoming more technology-oriented than ever before.
09. Aircraft and avionics equipment mechanics and technicians typically work in airfields, hangars, repair stations.
Aircraft mechanics must be detailed-oriented and able to meet strict deadlines in order not to cause any downtime in flight schedules.
10. Job prospects for aircraft mechanics who earned an Airframe and Powerplant (A&P) certificate are higher than those who don't.
11. Knowledge of composite materials, cutting-edge technology, and digital systems will add to an aircraft mechanic's credentials.
12. The profession of aircraft maintenance is highly-respected; since so many lives are at stake regarding aircraft ~ from pilots and staff to passengers and the general public, it is a role that demands precision, professionalism, and accuracy at every step of the aircraft repair process – 24/7; there is never any room for error.

---
IFR Fix: Dueling databases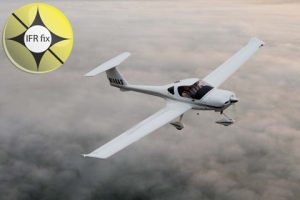 Inbound to Boeing Field beneath Seattle's Class B airspace, the flight instructor checked the GPS/nav/comm's moving map and realized that the left-seat pilot had failed to descend below the 5,000-foot floor of the oncoming block of airspace.
"I immediately took control of the aircraft and made an immediate left 180 to return to the 6,000 foot floor airspace", the CFI later reported.
What happened? The student was navigating with a different unit, with a database that had not been updated. Meanwhile, the airspace's floor had been lowered from 6,000 feet to 5,000 feet, the instructor explained in an Aviation Safety Reporting System lament.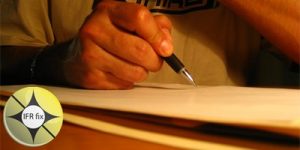 The student's GPS did report one item in digitally damning detail: a track showing that the incursion had taken the BE-36 Bonanza three-tenths of a mile into foul territory.
Call it the digital equivalent of flying with expired charts. Technology tends to produce technologically triggered troubles. If you are due for an instrument proficiency check, or desire an informal refresher, make a note to address that item.
If you fly with a CFII who does such drills "by the PTS", it's not your cell phone malfunctioning if you thought you just heard the instructor say "ACS" for airman certification standards, instead of invoking the practical test standards.
This is the new rulebook for instrument rating applicants, and by extension, refresher applicants. "Performance metrics" haven't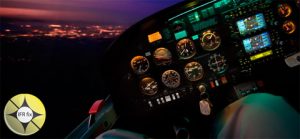 changed, but if you glance through the publication that is set to take effect in June, you will note that identifying, assessing, and mitigating risk is a demonstration item for every task (as are knowledge, and skills).
It is during evaluation of preflight procedures that the risk assessment turns to potential trouble areas as "scenarios that include appropriate time(s) to program avionics", and "hazards of outdated navigation publications or databases".
With the Bonanza story in mind and a VFR practice flight contemplated, remember that like a past-due database the future too, may be flawed: Another ASRS report recounts an episode of an instrument approach discrepantly displayed between a screen and electronic flight bag charts in an airliner cockpit. The captain discovered the problem while briefing for arrival, and figured out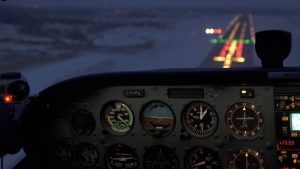 what was wrong.
"It was determined that maintenance had updated the database the night before and had prematurely activated that new revision", wrote the first officer, who had been flying and conceded failure to verify that correct data was loaded.
---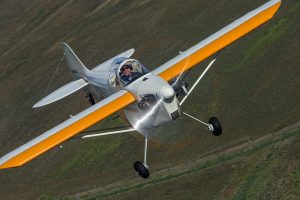 PILOT Stories
The Brilliant Bentzen Sport
Bill and Ken Bentzen were engineers and brothers. They only built one plane, and they built it perfectly.
Though the airplane is 54 years old, it's a fresh face on the flight line today, with an intriguing history.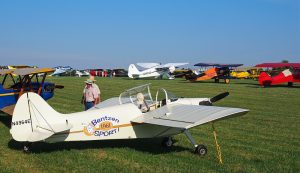 The Bentzen brothers flew their airplane to Rockford in the early 1960s, and continued flying it locally in Illinois and Wisconsin for years. It was restored in 1986 and remained hangared until it was flown once in 1993. The brothers preserved it well, never knowing that its next flight would be in April 2015, with Rob Bach at the controls.
Rob and his wife, Laura, recently welcomed this singular 1961 Bentzen Sport (N4964E) into their hangar. They came across the airplane in a rather roundabout fashion.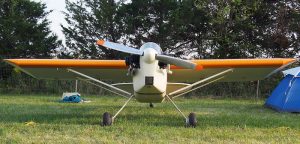 Rob and Laura Bach of Pell Lake, Wisconsin, brought their unusual 1961 Bentzen Sport to last year's Antique Airplane Association's annual fly-in in Blakesburg, Iowa, where N4964E received the Homebuilt Sweepstakes award.
In 2014, Rob learned of Bill Bentzen's estate sale in Kenosha, Wisconsin, and asked for a picture of the only airplane listed for sale. He soon realized it wasn't a Rose Parrakeet, as he had hoped, so he didn't pursue it any further.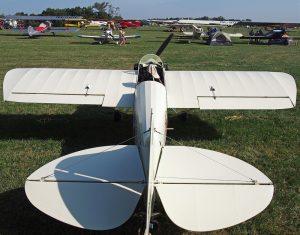 Then a friend of Rob's bought the airplane, but quickly realized he couldn't fit inside the 19-inch-wide cockpit. So he encouraged the Bachs to take a look at it.
So they bought it, and started learning more about it.
The brothers modified the Cub tail section, shortened the wings and struts, and retained the Cub's firewall-forward configuration.
While the aft section of the fuselage appears to be Cub, the portion from the cockpit to the firewall was welded from scratch, according to Rob.
After re-installing the wings, Rob replaced the fuel lines, fuel valve, and the pitot static system lines and instruments. The engine had been pickled and was in good condition, including its simple inverted oil system and fuel recovery system.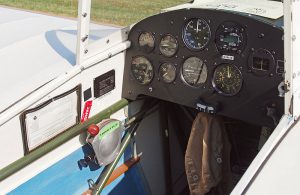 Then it was time to address that looming question: How do you learn to fly a single-place airplane?
Old time, well-known homebuilder Ken Flaglor was the only pilot besides the brothers who had ever flown the Bentzen Sport, and he kindly supplied the answers to that question.
The airplane has a 12-gallon fuel tank, and its Continental A-65-8 burns 4 gph at a cruising speed of 80 to 90 mph. It takes off at 60 mph in about 300 feet, and lands in 400 feet. Its wingspan is 18 feet, 4 inches, and its fuselage measures 17 feet, 10 inches from prop to tail. With an empty weight of 550 pounds, it can accommodate up to a 185-pound pilot and full fuel.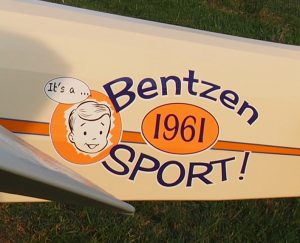 "It stalls at 52 mph", says Rob, adding, "it has a tiny little wing, and it comes down like an absolute rock when you pull the throttle. The wing has almost no washout, so it stalls crisply with hardly any warning. The control harmony is excellent; all the controls are very light, but it's not a squirrely airplane. It's fun seeing Laura, a student pilot, jumping into a little mid-wing and flying it so well. She flies it better than I do!"
Rob decided to answer everyone's "What is it?" question by creating a 1960s stylized logo on the fuselage.
Rob admits he was surprised by the Bentzen Sport"s flying capabilities.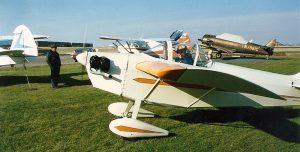 "I'm glad my pre-conceptions were shattered", he shares. "It's a good life lesson to stay open, to stay happy, and allow yourself to be surprised. It's added to the whole experience when we open the hangar and see that little guy smiling and ready to go flying, we feel like, 'yeah, we're having a great day!".
---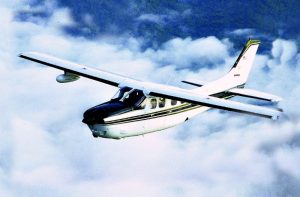 VIDEO of the WEEK: "My Cessna: The Pure Joy of Flight"
Our friends at FunPlacesToFly.com recently posted this video, aptly titled "My Cessna: The Pure Joy of Flight".
The video chronicles a flight taken on a "beautiful North Texas evening" as the pair "flew over Lake Lavon and Lake Tawakoni to see the results of the massive amounts of rain received for the past weeks".
---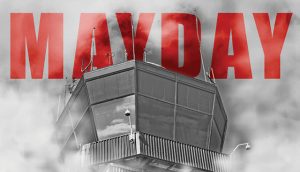 AVIATION accidents
Accidents this month in the U.S.A
Two dead after Cessna 150 crashed in Parke County during take-off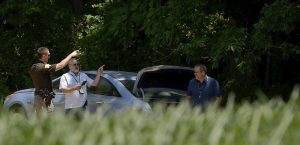 Parke County, Indiana, June 13 – The Parke County Sheriff's Office reports two people are dead after a small plane crash Monday morning in Parke County just south of Rockville.
PCSO reports the small, single engine aircraft crashed in a wooded area near Butler Airfield around 10 a.m. and that both occupants inside the plane were pronounced dead at the scene.
Parke County Sheriff Justin Cole reports the FAA was responding and the National Transportation Safety Board reports they are investigating as well.
NTSB stated the crash involved a Cessna 150 and the accident was during take-off.
—————————————————————-
Plane crashes in Spencer Co., pilot suffers minor injuries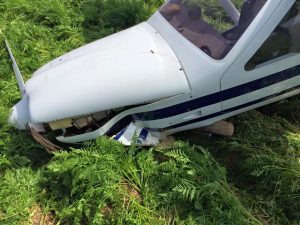 Spencer Co, Kentucky, June 12 – Kentucky State Police reports that there was a plane crash in Spencer County.
The accident happened just around 7:30 p.m. on Sunday night.
The FAA is investigating after a Piper PA28 plane went down at a private airstrip at the Little Mount International Airport.
Officials said that the plane was attempting to take off, that is when the accident occurred.
The pilot was 60-year-old Stan Thompson. He was able to escape the burning wreckage.
Thompson only suffered minor injuries was transported to University of Louisville Hospital.
—————————————————————-
Pilot Hurt When Plane Makes Hard Landing Near Keystone Lake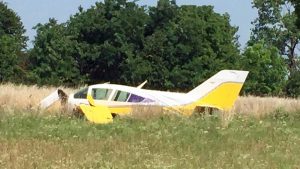 Pawnee County, Oklahoma, June 11 – Authorities says the pilot of a small airplane made a hard landing in a field near Keystone Lake west of Sand Springs Saturday morning.
The Oklahoma Highway Patrol says the small plane went down in an area east of Cleveland and north of Bears Glen at about 9:30 a.m.
Firefighters from the Peninsula Fire Department responded to the scene.
Troopers said the plane's 57-year-old pilot was taken to a Tulsa hospital to be treated for a head injury, but is expected to be OK. The OHP says it appears the plane experienced mechanical problems and the pilot was forced to land in the field.
They said the nose of the single engine plane was destroyed.
The pilot was taken to a Tulsa hospital where he was treated for some cuts and scrapes to his head, but friends say he is expected to recover.
The FAA is investigating the incident.
---
General Aviation is all about having fun! Take a look at our FUN programs and don't delay: join our Flight Center today!
VIRTUAL COMBAT – WORLD WAR II – DOG FLIGHTS!
Bring your friends and make it a night out! Call ahead for availability! 708-299-8246
Bring your combat skills and everything you know about WW2 aviation! On select nights,FSX Chicago becomes… LIVE COMBAT – AFTER DARK! A real time dog flight on virtual skies to see who is the last one standing… or should we say… flying!
Club members have priority and reduced rates! Join us today for as little as $10/month!
For groups and parties, please call 708-299-8246!
---