FSX Chicago Newsletter May 16 – May 31, 2016

If you have any aviation stories you would like to share, please send them to fsxchicago@gmail.com and we will publish them in our future editions and directly on our websites! Are you working on an interesting project? Let the community know!
---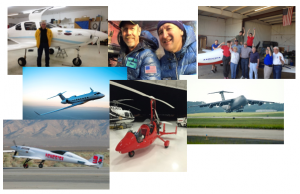 AVIATION News
Most memorable aviation records of 2015
The official record keeper for United States aviation, the National Aeronautic Association, has released its list of Most Memorable Aviation Records for 2015.
They are: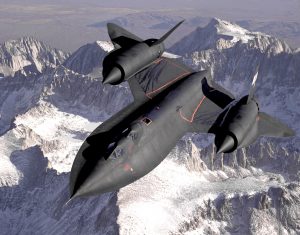 1. Speed Around the World, Over Both the Earth's Poles: 43.68 mph
Record for airplanes (Class C-1.d, Group I-piston engine airplanes weighing 3,858 < 6,614 pounds)
William Harrelson took off from Kinston, North Carolina, in his homebuilt Lancair IV and flew to Montevideo, Uruguay; Punta Arenas, Chile; the South Pole; Hamilton, New Zealand; Fairbanks, Alaska; and the North Pole, returning to Kinston on Jan. 21. His 24-day, 8-hour odyssey beat the previous record of 8.72 mph set in 1987.
Distance: 6,655.88 miles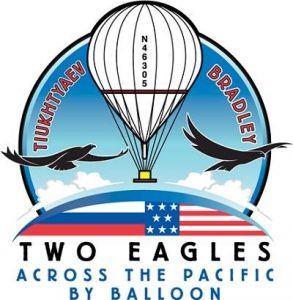 2. Record for balloons (Class AA-13–gas balloons, with a volume of 423,776 < 565,035 cubic feet)
Troy Bradley and Leonid Tiukhtyaev, also known as the "Two Eagles" team, launched their helium-filled balloon from Saga, Japan, on Jan. 25, and flew for more than 6 days and 16 hours, landing in the Pacific Ocean just off the coast of Baja, Mexico on Jan. 31. They beat the previous record of 3,543.7 miles set in 1984.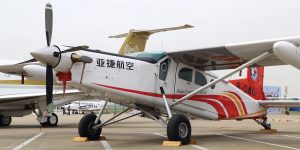 3. Speed Over a Recognized Course, Beijing, China to Savannah, Georgia: 609.52 mph
Record for airplanes (Class C-1.m, Group III–jet engine airplanes weighing 99,208 < 132,277 pounds)
Departing Beijing Capital Airport on Feb. 6, pilots Michael Jarrett, Raymond Wellington, and Scott Curtis flew a Gulfstream G650ER nonstop to Hilton Head International Airport. They covered over 7,334 miles in just 12 hours, 2 minutes, establishing the first record along the route.
4. Altitude with 120,000 Kilogram Payload: 37,290 feet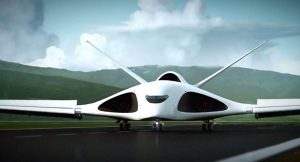 Record for airplanes (Class C-1.t, Group III–jet engine airplanes weighing 661,386 < 881,849 pounds)
Taking off with 265,300 pounds of dedicated payload (at a total weight of 731,292 pounds), Major Jonathan Flowers, USAF, and his seven fellow crew members flew a Lockheed Martin C-5M to over 37,000 feet. This new record was flown at Travis AFB, California on April 3.
5. Speed Over an Out and Return Course of 1,000 kilometers: 158.47 mph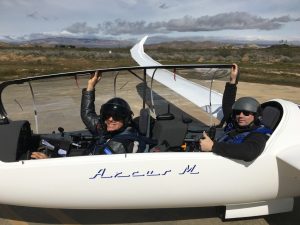 Record for gliders (Class DO–open class, general)
After self-launching their Schempp-Hirth Arcus M motorglider from Nevada's Minden-Tahoe Airport, Jim Payne and Alan Coombs flew south along the Sierra Nevada Mountains to their start line near Inyokern, California. They then proceeded to their turnpoint located over 630 miles north along the Sierra Nevada Mountains — and then returned to Inyokern, before landing back at Minden-Tahoe. Their flight on April 5 beat the previous record 132.48 mph set in 2009.
6. Time to Climb to 3,000 Meters: 1 minute, 59.5 seconds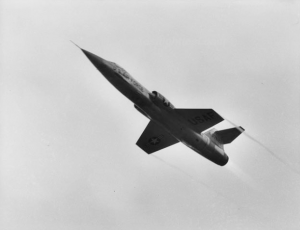 Record for airplanes (Class C-1.b, Group I–piston engine airplanes weighing 1,102 < 2,205 pounds)
On April 17, Elliot Seguin flew a modified Lancair Legacy from a standing start on the runway to 9,842 feet above Mojave, California's Air and Space Port in less than 2 minutes. He beat the previous record of 2 minutes, 8.6 seconds set in 2014.
7. Distance in a Straight Line: 142.11 miles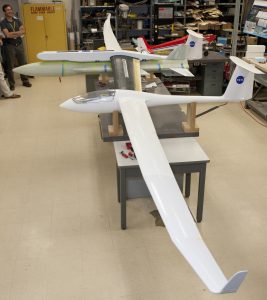 Record for model aircraft (Class F3B–radio-controlled gliders)
At an abandoned airfield near Pioche, Nevada, John Ellias launched his 13-foot wingspan model glider using an electric winch. Then, controlling the model from a chase vehicle, he and his team headed north along Highway 93 to their pre-declared landing point, which they reached 5 hours and 45 minutes later. His flight on August 9 set a new record in this class.
8. Speed Over a 100 km Closed Course: 397.40 mph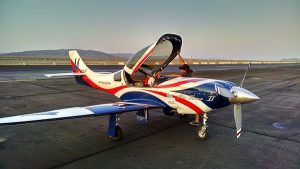 Record for airplanes (Class C-1.c, Group I–piston engine airplanes weighing 2,205 < 3,858 pounds)
After takeoff from New Mexico's Moriarty Airport, Jon Sharp flew his Nemesis NXT (Neoteric eXperimental Technology) to a point 32 miles south and then back to Moriarty — in just 9 minutes, 46 seconds. His flight on Oct 1 beat the previous record of 364.18 mph set in 2010.
9. Distance Without Landing: 1,027.17 miles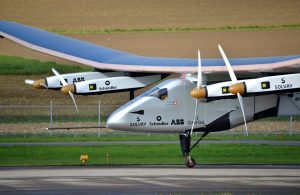 Record for rotorcraft (Class E-3.b, Group I–piston engine autogyros weighing 1,102 < 2,205 pounds)
After declaring Cape Girardeau Regional Airport in Missouri as his landing spot, Paul Salmon departed El Paso International Airport in Texas in his Magni M22 gyroplane and flew non-stop until reaching Cape Girardeau some 10 hours later. His flight on Nov. 10 beat the previous record of 879.02 miles set in 2007.
http://generalaviationnews.com/
---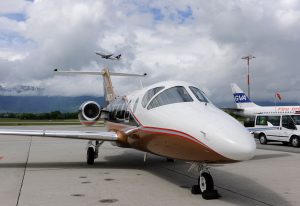 AVIATION technology
PlaneSense prepares to expand with third Nextant 400XTi
US fractional ownership company PlaneSense is poised to take delivery of its third Nextant 400XTi business jet in less than a year, to cater for growing demand for the light twin-engined type from shareowners of its 34-strong fleet of Pilatus PC-12NGs.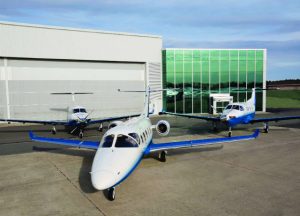 PlaneSense introduced the 400XTi into its all single-engined turboprop line-up in June 2015 as an offering to customers looking to fly journeys of more than 500nm (925km).
"It's faster than the PC-12NG and shaves time off those long legs", says George Antoniadis, president and chief executive of the Portsmouth, New Hampshire–based company, which he founded in 1995.
"The XTi is proving very popular. We expect to record around 1,200h a year on each aircraft and hope to take delivery of a fourth unit by the end of the 2016", he adds.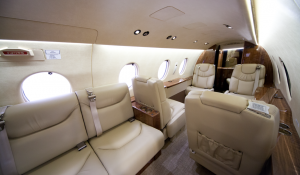 The XTi is not expected to be a long-term fixture in the PlaneSense fleet, however. It will eventually be replaced by Pilatus's in-development light business jet, the PC-24, for which PlaneSense is the launch customer.
"Our current plan is to keep the XTis until we have built up a core fleet of PC-24s", says Antoniadis.
The company has an initial order for six aircraft, with deliveries set to begin in 2017. "We hope to have all six PC-24s in the fleet by 2020", he adds.
Meanwhile, PlaneSense is continuing to grow its PC-12NG inventory, with two more aircraft set to arrive this year. "We are the largest commercial operator of the type in the world", says Antoniadis. "We have purchased 54 aircraft in the last 21 years".
---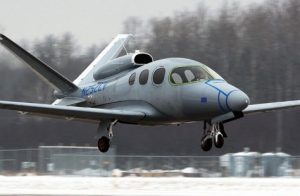 AVIATION technology
Cirrus Flies First Production Vision Jet
The first production Cirrus SF50 Vision made its maiden flight on May 5 from the company's base at Duluth (Minn.) International Airport. P1 will be used to validate the flight training program for the single-engine jet and to flesh out the design and build process. Cirrus expects to receive FAA certification for the SF50 in June.
P1, the first production version of the Cirrus Vision SF50 single-engine jet, took off from Duluth (Minn.) International Airport on Thursday, flown by test pilot Terry LeSage. "Pilot feedback on P1 is simple", he said. "The aircraft handled just great. It was not noticeably different from C2, with handling qualities matching those of its predecessors and all systems working as intended".
After about 10 days of flying, P1 will be painted and then will fly for another week before undergoing final interior and exterior detailing. FAA certification of the all-composite Vision Jet is planned by the end of next month.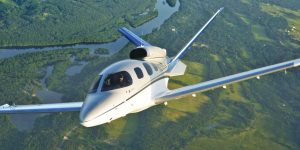 P1's primary mission will be proving the Vision type-rating training program for approval by the FAA's Flight Standardization Board. Rob Haig, executive director of flight operations, will oversee development of the training program and Vision instructor pilot training.
The Cirrus backlog is up to more than 600 aircraft and the company is preparing for high-volume production. Major structural components are built at the company's composites facility in Grand Forks, N.D. then shipped to Duluth for final assembly. P1 is also being used to help prove each step of the design and build process. This includes trimming, drilling, bonding, hardware and systems installation, attaching the wing and stabilizer, engine installation, mounting flight controls and accessories, then painting with the first coat of primer.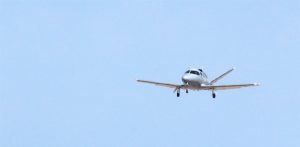 According to Cirrus, "The pace of completing this first production aircraft has been deliberate and steady by design. It is built in tandem with the certification test process and must be proved at each station. The structural components led the way, enduring a long and rigorous testing process before P1's structures could be built. Next, the airplane moved into testing of the lamination and bonding processes, then systems testing with subsequent installation and addition of components within that area".
---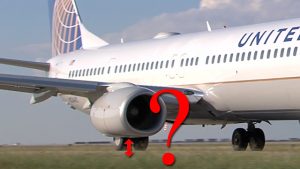 TIP of the week:
What is the minimum required airplane engine ground clearance?
According to the US and European civil aviation authorities (FAA & EASA) there is no regulatory minimum distance between the ground and an aircraft's engines; which some may find surprising.
In fact, what matters, is that the plane complies with the certification "specifications". The design of an aircraft should allow it to meet the regulatory safety requirements set for commercial transport aircraft.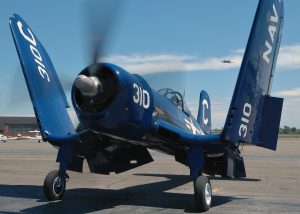 An example is the ability to function normally on a waterlogged runway. The water ingestion trials are there to ensure that water does not enter an aircrafts' engines or the auxiliary power unit (APU).
Even though there is no specific regulation on the matter, an aircraft's engines must still allow sufficient ground clearance with the aim of minimising the risk of any foreign object ingestion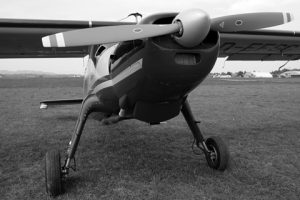 thrown up from the runway or taxiway, when the aircraft is taxiing, taking-off or landing.
From observation, we can see that, generally, engines are provided with a minimum ground clearance of 20 inches (50 centimetres).
---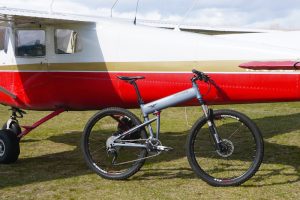 AVIATION News
Montague introduces all-terrain folding bike for GA pilots
Montague Bikes has launched the Paratrooper Highline.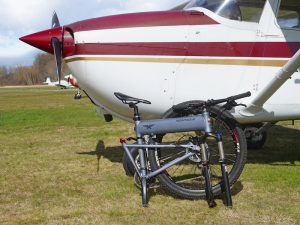 Its full-size wheels and folding design offer a solution to those looking for reliable ground transportation that can easily fit in a plane's cargo hold or back seat, according to company officials.
The mountain bike features a RockShox suspension fork for smooth riding on rough terrain, and 27.5-inch wheels, which makes it pilots who often find themselves at small airports in rural or suburban areas with rough or non-existent roads, company officials noted.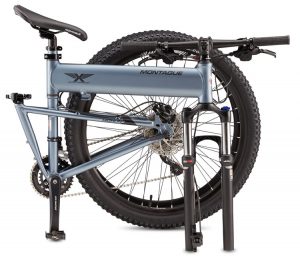 Hydraulic disc brakes come standard and the bike's industry standard components make repairs possible anywhere in the world, officials add.
When folded, the bike compacts to just 36 inches wide, 28 inches high and 12 inches deep, ideal for tight storage spaces on small aircraft. It weighs only 30 pounds, making it very light and portable.
It comes in 18-inch and a 20-inch frame sizes that accommodate most adult riders. The Paratrooper Highline retails for $1,249.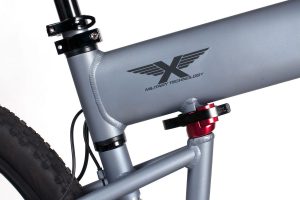 The Paratrooper Highline is part of Montague's 11 new bike models for 2016 that feature the same folding frame design. The 2016 line-up includes six road and five mountain bikes ranging in price from $639.95 to $2,449.
---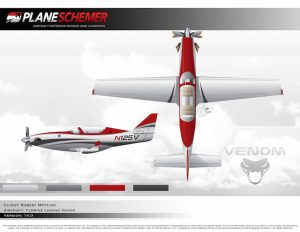 AVIATION News
Turbine Venom to be powered by GE Aviation engine
Turbine Air Corporation has selected GE Aviation's H75 turboprop engine to power its new Turbine Venom aircraft.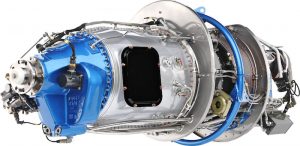 The Turbine Venom is an aircraft manufactured on an approved FAA kit build status. The Turbine Venom is the next-generation version of the Turbine Legend, which began production in 1998.
Produced entirely of carbon fiber and graphite, the Turbine Venom takes advantage of superior strength and light-weight materials to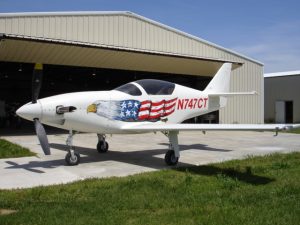 achieve a projected speed of 350 knots true airspeed (TAS) and a climb rate exceeding 6,000 feet per minute, according to company officials. The aircraft, which will come standard with a full Garmin suite of avionics, can carry 140 gallons of fuel, giving it a 1,100 nautical mile range.
The H Series turboprop family incorporates GE's 3-D aerodynamic design techniques and advanced materials to create a powerful, fuel-efficient, durable engine with no recurrent fuel nozzle inspections and no hot section inspection for a multitude of uses, including agricultural, business turboprops, commuter and utility aircraft.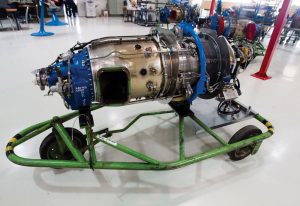 All versions of the Turbine Venom, from fast build kits with Build Center Assistance to completed aircraft for commercial and military markets, will be exclusively powered by the GE H75.
---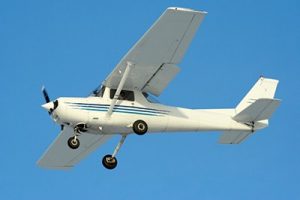 CRAZY about AVIATION
10 Aviation Startup Ideas That Have Wings
While starting your own airline may not be the most lucrative idea, there are a number of ways you can start your own business in the aviation industry and be successful. You just need to find a niche that needs to be filled in your area. And if you are worried about your own flying abilities, you don't need to be.
Not all businesses in the aviation industry actually involve flying, so you don't have to be concerned with getting your pilot's license. However, you do need to have knowledge that is specific to the industry, particularly in the niche you are trying to fill. And if you are looking for a little bit of inspiration, here are some of the best ideas for small businesses in the aviation industry: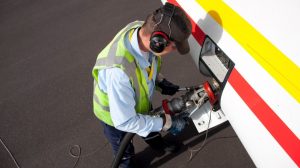 1. Aviation Fueling Service: Because everyone plane needs fuel, this is a necessary, and subsequently successful service for any airline or airport, and it caters to commercial and private airlines alike. All you need is some experience in this airline industry and enough capital to get it off the ground, and you'll be able to make a killing on this necessity.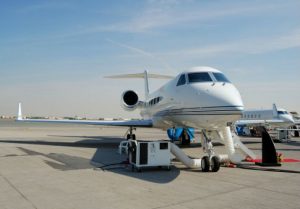 2. FBO Sales and Advisory Services: If you have a little bit of experience in the industry, you can help others trying to do the same by becoming an FBO advisor. As a specialist serving specialized aviation businesses, airports, professional organizations, and fixed base operators, you will be providing solutions that will assist with sales and acquisitions, marketing, and more.
3. Consulting Service: Experience clearly goes a long way in the aviation ind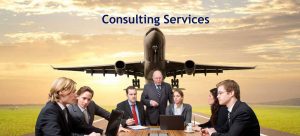 ustry, as consulting would be a great career choice for someone that has the knowledge to do so. You can offer services to others in the industry, and help them grow their own businesses.
4. Aircraft Wash Service: Custome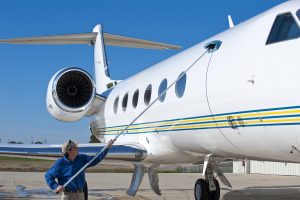 rs equate a clean plane with a well-running plane, and that makes them feel safer. But, washing a plane isn't exactly the easiest thing to do. That is where you come in! You'll be able to turn profits fast with this simple startup. Plus, you won't need an prior experience to be successful.
5. Aircraft Maintenance Service: If you have the training, you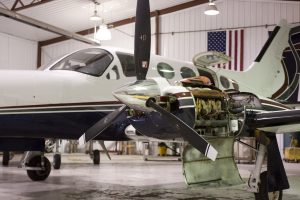 can make a lot of money by offering an aircraft maintenance service. Planes must be in tip-top condition, and there is a lot of money in keeping them safe. Plus, people are quite wary of malfunctioning airplanes (for obvious reasons) so the market need will be substantial no matter where you are.
6. Airport Catering Service: What's the deal with airplane food?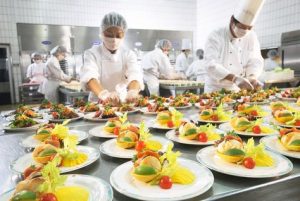 It makes a great startup idea, that's what! In smaller areas, airports may not be large enough to have restaurants or snack bars. But, this doesn't mean that passengers waiting for flights don't get hungry. Satisfy their appetites with an airport catering service.
7. Aircraft Parts Sales: Planes need parts. In fact, aircraft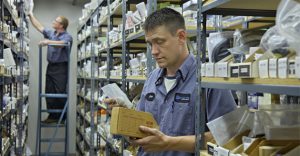 maintenance happens quite regularly, and you can put a big markup on the prices of those parts as a distributor to airlines. You will need to have great business skills, the right contacts, and a good amount of startup capital to make this dream a reality.
8. Flight School: If you have a pilot's license, you can offer your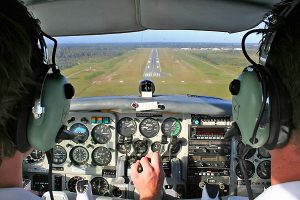 knowledge and skills to others, for a price. Open your own flight school and teach others how to fly. You will need to go through special licensing processes, but it will be worth it in the long run. In time, you may even find that you can hire others to do the teaching, and you can concentrate on running the business.
9. Airport Currency Exchange: When traveling to a foreign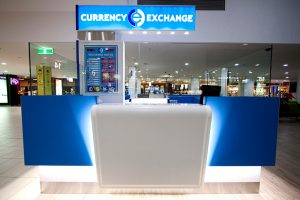 country, people are going to need money. And with exchange rates constantly on the move, it can be a bit of a hassle. You can set up a small business in an airport and do currency exchanges for weary passengers. This is particularly handy on weekends when tourists can't get to banks to switch their money over.
10. Private Jet Charter: Here is another great idea for anyone
with a pilot's license (or if you can hire someone who does). Start your own private charter company. This is a huge industry that is growing by leaps and bounds. More and more people are willing to pay extra for a comfortable, private trip, and you can get in on this action.
---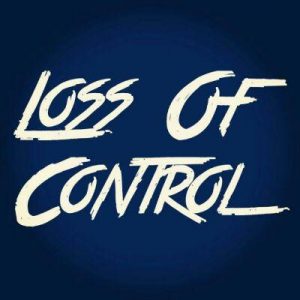 AVIATION Safety
Fly safe: How much can I haul, how far can I go?
The latest in a series of articles by the FAA on preventing loss of control accidents deals with best practices to calculate and predict aircraft performance and on operating within established aircraft limitations.
What is Loss of Control?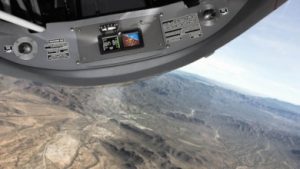 A Loss of Control (LOC) accident involves an unintended departure of an aircraft from controlled flight.
LOC can happen because the aircraft enters a flight regime that is outside its normal flight envelope and may quickly develop into a stall or spin. It can introduce an element of surprise for the pilot.
Contributing factors may include: Poor judgment/aeronautical decision making, failure to recognize an aerodynamic stall or spin and execute corrective action, intentional regulatory non-compliance, low pilot time in aircraft make and model, lack of piloting ability, failure to maintain airspeed, failure to follow procedure, pilot inexperience and proficiency, or the use of over-the-counter drugs that impact pilot performance.
Investigations of General Aviation Loss of Control accidents often cite failure to predict aircraft performance, and flight operations conducted outside of the aircraft's established limitations.
Pilots can start by asking themselves:- How much can I haul?- How far can I go?- How much fuel do I need?
This includes weight of passengers, fuel and cargo.
It also includes departure and arrival runway lengths, obstructions and expected density altitude.
How do I plan?
Start with your crew and passengers, and then add cargo. If these items alone exceed your plane's capability, you'll either have to make several trips, or get a bigger aircraft.
You will also need to calculate how much fuel you can take, and whether you'll have enough to get to your destination, plus an alternative.
Finally, you'll need to consider your departure and arrival runway lengths, obstructions and expected density altitude.
Be conservative when calculating your plane's performance, and consider adding a safety factor. Some pilots add 50% to their takeoff and landing calculations for safety.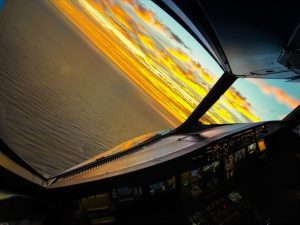 What's the greatest variable?
The pilot is the greatest variable in this plan. All of your calculations will not mean much if you cannot duplicate them in flight.
That's why it's important to document your performance capability at least once a year, with a CFI on board. Fly at a typical mission weight, and try to duplicate or simulate mission density altitudes. That way, you'll know what you and your aircraft can do.
Establish a Baseline
In order to know what performance you and your plane are capable of, you'll need to establish a baseline. Think of this baseline as a reference point that relates to your performance, and that of your aircraft, under a given set of circumstances on a given day.
High density altitudes and human factors, such as fatigue, will result in performance below the baseline. Proficiency training and lighter loading will likely result in performance that exceeds the baseline.
The key point is that for any given flight, your baseline will determine what you need to know about how your aircraft will perform.
What are Limitations?
Limitations are derived from Physical Laws, including:- Weight and Center of Gravity,- Speed Limitations,- Aerodynamic Loading for Normal, Utility and Aerobatic certification categories.
Many limitations are easy to exceed, so you must be careful to operate your aircraft within its limitations at all times.
Tips for pilots
There is no substitute for careful attention to your aircraft's performance and limitations.
Document your performance capability at least annually.
Pay careful attention to weight and balance, conditions at your departure and arrival airports, and your expected density altitude.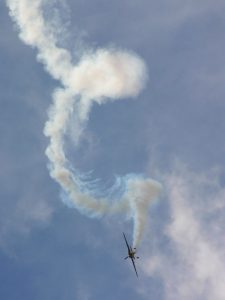 Know your aircraft's limitations under all conditions, and never exceed them.
Did you know?- Last year, 384 people died in 238 general aviation accidents…- Loss of Control is the number one cause of these accidents…- Loss of Control happens in all phases of flight. It can happen anywhere and at any time…- There is one fatal accident involving LOC every four days…
http://generalaviationnews.com/
---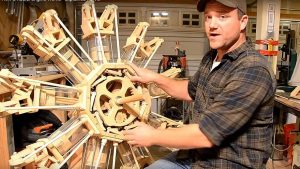 AVIATION Technology
Wooden radial engine inspires
Wood hobbyist Ian Jimmerson took his love of all things mechanical and combined it with his woodworking passion to create a nine-cylinder radial engine out of lumber and plastic.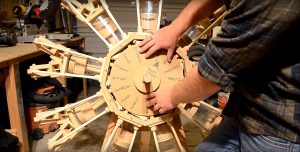 When he wasn't building tables or furniture for his house, Ian Jimmerson fashioned and shaped the wooden engine one piece at a time from his Brighton, Colorado, garage. The long Rocky Mountain winters gave the father of five plenty of time to contemplate and complete the two-year project "working off and on through nights and weekends". The resulting YouTube video demonstrations of have attracted hundreds of thousands of views, favorable comments, and requests for more.
The engine was his most ambitious project to date and it took Jimmerson's mechanical and woodworking skills to a whole new level. "I built a soccer ball for my daughter", Jimmerson said, "and it turned out pretty good".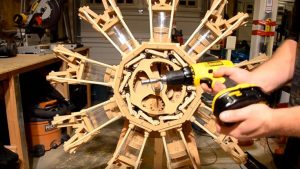 The idea started when he wondered what to do with a stack of clear plastic cylinder tubes he had laying around the house. "Woodworking has always been my hobby and working on engines has always been a passion, so I thought I'd combine the two", Jimmerson said.
Jimmerson is not a pilot and "doesn't have anything to do with aviation" but he is a mechanic for a natural gas company and engines are his specialty.
When asked why he chose a complicated nine-cylinder radial aircraft engine, Jimmerson said "to be honest with you they fascinate me. Before I did the research I didn't know how it all worked so I did all the figuring out" ahead of time. He then procured supplies and cut the templates.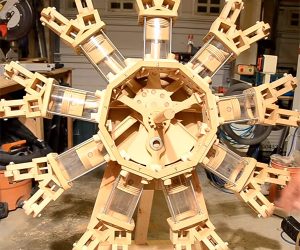 He looked at five-and seven-cylinder radial designs, "but I thought 'go big or go home'. I just wanted more of a challenge". The initial research was complicated and the resulting engine stands about half as tall as Jimmerson.
Clad in a flannel shirt for the video with his wood-working shop tools in the background, the mechanic said that he'd seen animations of radial aircraft engines but "nothing explains how they work or why they work, or what's going on" inside the motor.
He figured he'd take his wooden creation apart slowly for the video and explain the inner-workings of the radial engine (component by component) to demonstrate how it functioned as a unit.
As he spun the engine's wooden crankshaft, components in the nine cylinders revealed intricate timing making teams of pistons move up and down while sets of intake and exhaust valves opened and closed in a mechanical ballet.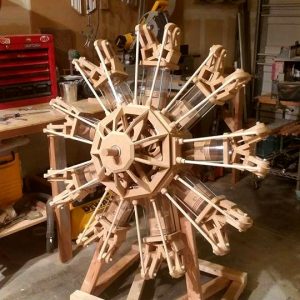 In the video, Jimmerson pointed out the top-most cylinder was No 1 and the remaining cylinders were numbered counter-clockwise from the front, "first firing all the odds, then all the even cylinders".
Large wooden pistons and connecting rods are visible inside clear acrylic tubes to show viewers how an intake stroke followed by a compression stroke takes one revolution of the crankshaft. He demonstrates how a power stroke and then an exhaust stroke on "a second revolution" complete the power cycle.
Articulating rods, wrist pin connectors, cam ring lobes, and crankshaft movements are all explained in easy-to-see giant wooden parts as the contraption swiftly moves in unison, fueled by Jimmerson's portable drill rather than avgas.
Jimmerson said that a single-row radial engine always has an odd number of cylinders because of its firing order. However, some radial engines are constructed of multiple rows of cylinders which might add up to 14, 18, or even 28 cylinders, such as the World War II-era Pratt & Whitney R-4360 Wasp Major.
So far, the wooden radial engine videos have drawn more than 425,000 views with compliments from pilots, mechanics, and educators. One viewer wrote that the wooden model was "amazing! You're a wonderful teacher", and another said "of all teachings and demonstrations by so called craftsmen, this is the best of them all".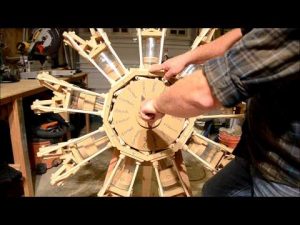 Although the educational project hasn't yet been on the road, Jimmerson said his wooden engine is ready for show-and-tell if he can take the time away from his day job to visit with school groups or other interested parties.
---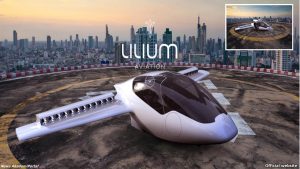 AVIATION Technology
Is this the future of aviation? Electric passenger jet that can take off from a back garden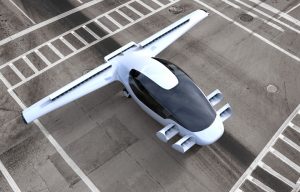 Long noisy runways and polluting jet fuel may become obsolete thanks to a new plane that is powered by electricity and can take off vertically.
This egg-shaped plane, which resembles a Star Trek shuttle, has been heralded as high up as the European Space Agency (ESA), for its environmental benefits.
The plane, called Lilium, takes off and lands vertically, meaning it can use helipads.
Designed in Germany, it has a top speed of 250mph and a range of 300 miles.
In a release sent out from the ESA, Lilium co-owner Daniel Wiegand said: "Our goal is to develop an aircraft for use in everyday life. We are going for a plane that can take off and land vertically and d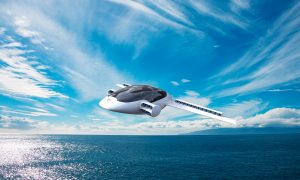 oes not need the complex and expensive infrastructure of an airport. To reduce noise and pollution, we are using electric engines so it can also be used close to urban areas".
The electric jet could be on the market from as early as 2018, although there is as yet no indication of what it will cost.
As well as producing fewer emissions, the jet is quieter than traditional planes as it uses ducted fan engines.
The ESA says the goal of the the goal is for it to take off vertically from almost anywhere – even from back gardens.
A pilot's licence stipulating at least 20 hours of training is needing to guide the two-seater plane.
A description of the private jet on the designer's website reads: "Elegance, speed, comfort and sustainability – fusing to a new form of traveling, defining a completely new form of freedom".
Due to its smaller size, it will not have to fit into airport scheduling to land and take off.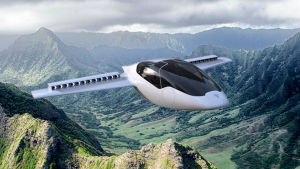 The project, run by four Munich University graduates, began in 2015 with several prototypes based on a similar model.
This, however is the group's first vertical take-off and landing aircraft.
Lilium has been designed by German engineers Daniel Wiegand, Patrick Nathen, Sebastian Born and Matthias Meiner.
---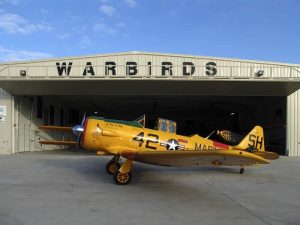 AVIATION History
 A Few of Our Favorite Warbirds
In the distance you hear a deep hum – as it gets closer, you see a gleaming aircraft appear on the horizon and suddenly you break out in goose bumps as a gleaming vintage World War II (WWII) aircraft passes over you at top speed. Here's list of our favorite warbirds from WWII along with a little history about their important role in our history.
1: The B-29 Superfortress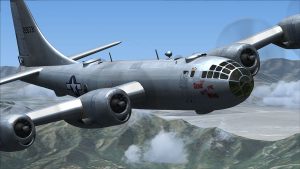 Quite possibly the hardest-working aircraft ever designed in WWII, the Boeing B-29 Superfortress was designed in response to a request from the United States Army Air Corps for a pressurized, long-range, bomber aircraft. Clocking out at over 350 miles per hour (mph) in cruise, the Superfortress could attain altitudes at over 30,000 feet with a wingspan at over 140 feet long. The Superfortress also came equipped with four, remotely controlled turrets – the General Electric Central Fire Control System. Among the first of its kind, these turrets were controlled via analog electrical instrumentation. Additionally, the B-29 was the first fully-pressurized bomber aircraft providing safety and comfort for its crew. Almost 4,000 of these "super bombers" were built by Boeing to aid in the war effort. Today, only 22 B-29s are in existence with one still flying which you may have seen at places such as AirVenture in Oshokosh, WI – this B-29 is affectionately dubbed "Fifi".
2: The P-51 Mustang
Next up we have the P-51 Mustang. This gleaming gem was used as a long-range, single-pilot fighter, and a fighter-bomber during WWII, the Korean War and various other conflicts. Designed in 1940 by the American company, North American Aviation, it was in response to the licensing requirements of the British Purchasing Commission. First flown operationally by the Royal Air Force (RAF), the Mustang was used as a tactical-reconnaissance aircraft and a fighter-bomber. Due to the Rolls-Royce engine in the P-51B/C model, the fighter could perform at altitudes above 15,000 feet allowing it to match or better the Luftwaffe's fighters – I wonder what they did for oxygen up there?Not limited to just Europe, the P-51 was flown in many conflicts including the North African, Mediterranean, and Italian theaters and was used in the Pacific War against the Japanese. During the Korean War, it was used as the main fighter aircraft until jet aircraft took over that role with the advent of new technology. Despite the new technology, the Mustang was used until the early 1980s in conflicts. Now, these amazing fighters are owned by private collectors, on display in museums, and still flown in many airshows all over the country. It just goes to show one that after even 50 years, this amazing aircraft still exists – what a testament to American engineering!
3: The B-25 Mitchell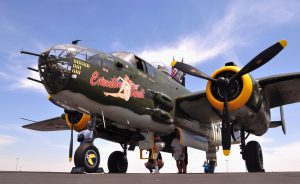 Dubbed the "Mitchell Bomber" after Major General William "Billy" Mitchell, the B-25 is another bomber that served in every theater of WWII in addition to remaining in service which spanned four decades. With nearly 10,000 of these twin-engine bombers built, like many other aircraft, this design came at the request of the Army Air Corps. Going up against other aircraft manufacturers such as Douglas, North American Aircraft (NAA) went on to design the most military aircraft in United States history. NAA was also the only company to simultaneously produced bombers, fighters, and trainers. Among some of the most notable missions the Mitchell flew was the "Doolittle Raid" in 1942 led by Lieutenant Colonel Jimmy Doolittle on the mainland of Japan four months after the attack on Pearl Harbor. Over the years, the B-25 had a few variants in design that included equipment for de-icing, anti-icing, and gunship modifications making it a versatile war-time platform. The B-25 proved to be a formidable airframe and was used around the world for war-time activities in the United Kingdom, Australia, and the Netherlands.
While many of these aircraft were designed to subdue our enemies overseas, we can't help but marvel at the ingenuity of American aerospace engineers and the sheer beauty of these aircraft. So, what's your favorite warbird?
---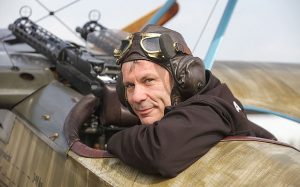 Great AVIATION Quotes
"The joke in aviation is: "If you want to make a million, you'd better start with $10m".
Bruce Dickinson, musician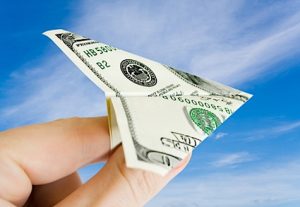 ---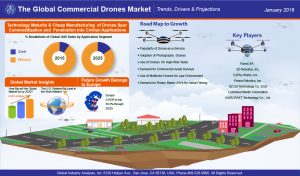 UAV Market NEWS
Consumer drone market to top $4 billion by 2024
New research shows that the global consumer drone market size is expected to reach $4.19 billion by 2024.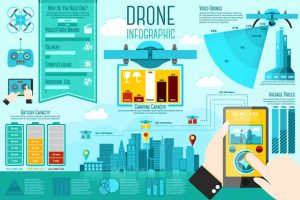 A new report by Grand View Research shows that the market's substantial growth prospects can be attributed to surging eminence of drone flying as hobbies, such as photography and racing.
Consumer remotely piloted aircraft (RPA) have gained prominence owing to their ability of high-resolution image and video capturing, novel design concept, as well as operational intervals.
Upcoming favorable initiatives by regulatory bodies, such as the FAA and the European Aviation Safety Agency (EASA), and increasing governmental spending on such advanced RPAs are anticipated to drive the industry growth over the forecast period, according to the report.
However, new regulations that require owners to register their drones could hamper the industry's growth, according to the report.
Key findings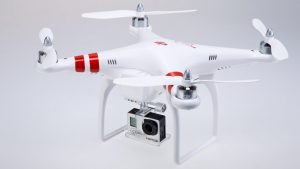 from the report suggest:
– Multi-rotor drones dominated the overall market, both in terms of revenue and volume. They accounted for over 85% of the overall volume share in 2015 and are poised to witness significant growth over the next eight years.
Multi-rotor drones are increasingly used in racing and photography applications. The ability to perform under extreme conditions and development of various innovative applications are the primary factors driving the increased adoption of multi-rotor drones;
– Nano drones are anticipated to witness significant growth over the forecast period, growing more than 30% from 2016 to 2024.
The growth in demand for nano drones can be attributed to their portability and efficient application in photography and security applications.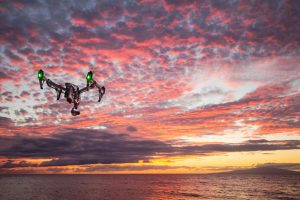 These small-sized drones incorporate a low cost of maintenance, operation, and production. Manufacturers are increasingly integrating nano drones with gimbaled sensors to provide effective controlling and extend its application base.
---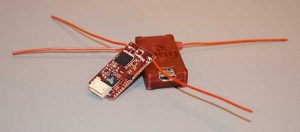 UAV's Technology NEWS
ADS-B for drones – tiny transceiver developed
The "detect" in "detect and avoid" is quite a challenge when it comes to drones, since even unmanned aircraft models designed for professional use can be as small as a dinner plate.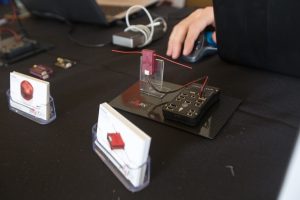 A firm from Palo Alto, California, uAvionix, has built at least a partial solution: drone-sized ADS-B devices that help drone pilots spot manned aircraft at a distance, and (coming soon) broadcast drone positions.
Small enough to mount on even the most modest quadcopter, the devices are among the first tangible products to emerge from a sprawling collaboration of government agencies, academia, and private companies—all focused on the safe integration of unmanned aircraft into the National Airspace System. Weights for the $175 pingRX ADS-B In receiver with built-in antenna start at just 1.5 grams.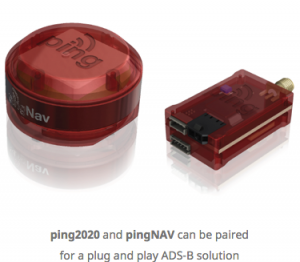 Like much of the technology being developed to keep manned and unmanned aircraft separated, the pingRX is functional but not yet fully realized. As with manned cockpits, the drone pilot will only "see" data on aircraft that are visible to the ADS-B system, either by virtue of signal transmission or radar coverage.
Integrating the pingRX (and related products still in the pipeline) with DJI products also remains a work in progress, which is an important issue given DJI's global dominance of the drone market. DJI, based in China, is the runaway leader in the consumer and small commercial drone markets, controlling more than 50 percent of the consumer and small commercial drone market by even the most conserva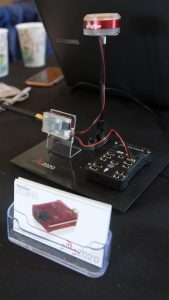 tive estimates, higher still in some segments.
The miniature receivers and transceivers on display were connected to Pixhawk autopilots made by 3D Robotics, though officials noted that the various systems can integrate easily with any drone software using the MAVLink (Micro Air Vehicle Link) protocol. This may prove important, particularly if the pessimistic speculation in recent months surrounding 3DR's future proves well-founded.
Prices for the ping2020 and pingNAV models remain to be announced.


FSX CHICAGO is one of the official sponsors of the KBYF campaign!
https://www.faa.gov/uas/model_aircraft/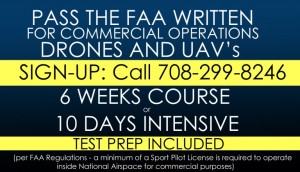 ---
AVIATION Training
Student Pilot applications back on track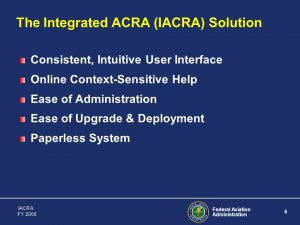 The FAA has fixed a glitch in its Integrated Airman Certification and Rating Application (IACRA) system, allowing the system to process student pilot certificates for applicants with foreign addresses. AOPA has confirmed that, with the fix, the FAA is processing student pilot applications within two weeks, and most within 10 days.
Although students have the option of filing a paper application, most apply for a student pilot certificate online through the IACRA system. But the glitch was preventing applications filed by students with foreign addresses from being sent to the FAA.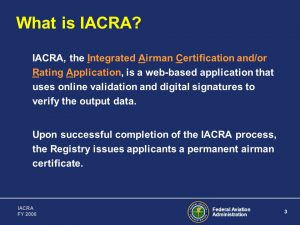 With the fix, those applications are moving again, but about 100 previously filed applications with foreign addresses are still "stuck" in IACRA, and the FAA will be working to push those through. No additional action is required by the affected applicants or flight instructors at this time. If that changes, the FAA has said it will contact the instructor associated with the "stuck" application by email and provide detailed instructions about how to correct the problem.
New applications being filed by students with foreign addresses should move through the system smoothly.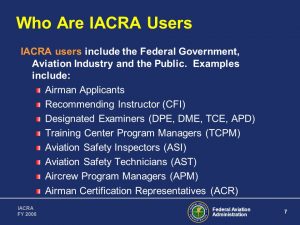 In the meantime, the FAA is reminding student pilots that both they and their instructor must electronically sign the application for a student pilot certificate before it is complete and can be sent to the FAA. More details about the submission process are available on the IACRA website.
---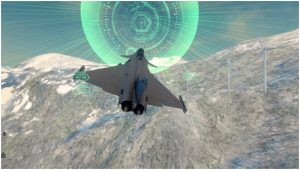 AVIATION technology
Dassault Aviation presents its aircraft in virtual reality on Oculus Rift: "Immersive Dassault Aviation"
On 12thApril 2014, Dassault Aviation achieved a world first with a formation flight by a combat UAV (the nEUROn), a civil aircraft (the Falcon 7X) and a fighter aircraft (the Rafale).
Through Dassault Aviation's combination of innovative aeronautics and digital technology, anyone can now make this formation flight in 3D virtual reality with the "Immersive Dassault Aviation" application.
The "Immersive Dassault Aviation" goal is to present the company's aircraft and to share its passion for aeronautics. It can now be downloaded from www.dassault-aviation.com.
The "Immersive Dassault Aviation" application was conceived and designed by the E-Communication team at Dassault Aviation and by the Modedemploi SOFTEAM Digital agency and places the player at the controls of the Rafale, flying over the majestic peaks of the Mont-Blanc range. The 360° 3D immersion in the midst of the aircraft is a quite stunning experience.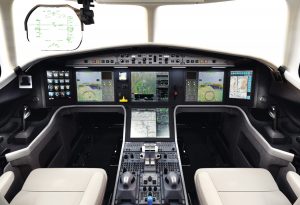 3 play modes are proposed:
– Patrol flight: players must maintain their position with the Rafale, in relation to the nEUROn and the Falcon 7X, anticipating any changes in heading and formation.
– Target course: the aim of this mode is to fly the Rafale through the center of virtual targets, following the best possible flight path.
– Autopilot: this mode is a means of discovering the characteristics of the Rafale, Falcon 7X and nEUROn, while admiring their formation flight over Mont-Blanc, using the 360° display capability of the Oculus headset.
---
We love AVIATION!
Five Tips for Upgrading Your Business Aircraft Interior
Aircraft interior completions and modification centers and component suppliers know the ins and outs of interiors. They offer these tips to aircraft operators upgrading the cabin.
1. Fly the aircraft first. If your flight department acquires an older aircraft, "get it in the air" before you get it into the refurbishment center, Gordon Ross, director of interiors for Pentastar Aviation,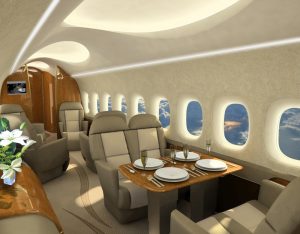 says. All aircraft have quirks. Put the plane to use to find the bugs in the interior that you will want to change at the next opportunity. This initial period will give you a better chance to take care of all the interior issues all at once.
2. Mind the mission. Eric Gillespie, executive vice president at Flying Colours Corp., recommends considering the mission of the aircraft when shopping for a new interior. Knowing whether the aircraft is used for personal travel, charter flights or business travel and who will use the aircraft can help designers and operators find the right aesthetics and wearability needs.
3. Consider comfort. In large long-range aircraft, seats may be used as office chairs, for dining or for relaxing, Norm Starr, general manager at RCO Aerospace Products, says. RCO has developed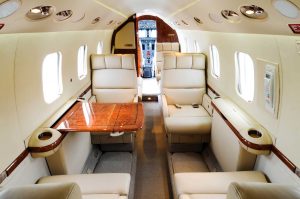 the CloudRocker Collection of seats to give passengers more flexibility to assume different postures for work, meals and rest in the same seat. Armrests, footrests and fabric choices, and even lighting and the sheen of woodwork, can affect comfort on longer flights, too.
4. Meet in person. While reconfiguring an aircraft, Constant Aviation toured the aircraft owner's New York loft to understand the feel the owner wanted in the airplane, president and CEO Stephen Maiden says. In-person visits allow designers to replicate personal tastes or business culture in the aircraft. Also consider visiting your vendor's design center. At Constant Aviation, for example, designers can show you renderings on screen, photos of previous work and fabric samples, Maiden says.
5. Plan ahead. Save time by scheduling interior work when your aircraft is going to be down for a mandated avionics upgrade,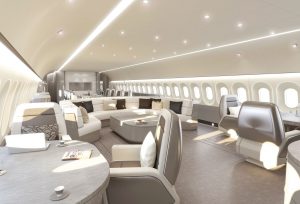 other maintenance or an inspection. Operators aim to maximize the time they can keep the aircraft in the sky, Suzanne Hawes, completions and modifications sales representative for Duncan Aviation, says. She often schedules paint and interior work to coincide with work done by other shops. Plus, planning many months in advance allows more truly customized options, which might not be significantly more expensive than more standard options, Constant Aviation's Maiden says.
---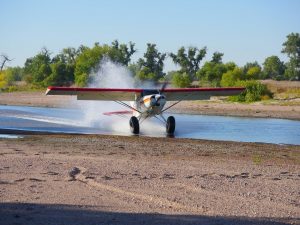 TRAINING Tip
STOL Tips for tricycle gear aircraft
Backcountry flying expert Patrick Romano has just posted a new STOL tips video for tricycle gear aircraft.
"While many people believe a taildragger is needed to access the backcountry, there is a reality that a trike handled well with the proper technique is basically just as capable as it's taildragger brethren", he notes.
---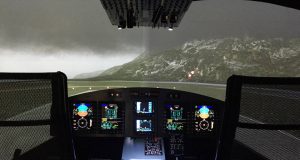 IFR Fix: Careful what you wish for
The Skyhawk's cockpit is sweltering as the pilot monitors the engine oil temperature and waits for the center controller to radio word that the flight is released to fly home from a weekend of camping in the great north woods.
Maybe it's the price of peace and quiet: The rural airport has only modest IFR infrastructure, as the pilot learned when planning last Friday's inbound flight. There was one instrument approach available, an RNAV (GPS) approach (not authorized at night). The field has automated weather reporting, but if diversion for weather were ever needed, it's 23 nautical miles to the nearest airport with instrument approaches; 41 nm to the nearest ILS approach.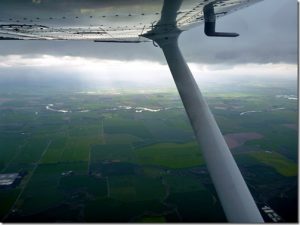 Fortunately, that wasn't a factor during the unhurried arrival on a sparkling summer day. Now, with the mental pressure of Monday morning's meeting schedule compounding the physical discomfort of Sunday afternoon's steamy cockpit, the pilot's mind is churning with strategies for getting going.
The most recent weather check didn't clarify anything. Two airports that straddle the westbound course about 40 miles downrange are reporting drastically different conditions on their automated systems. The airport south of the course has calm winds and a single broken cloud layer. The airport north of the course has calm winds, but is reporting three broken cloud decks. And there's this from the METAR's remarks section: "TCU ALQDS MOV SE OCNL LTGIC DSNT SE".
That item "MOV SE" could be a game changer. A fresh pilot report sure would be welcome right now.
The pilot's risk tolerance creeps higher, along with the stress level, as he mulls departing VFR, bending the course south around the airport with better conditions. Then he recalls from a recent proficiency refresher that the preferable airport's METAR, coded "AUTO", could just lack the detail a human observer has added to the northerly airport's report.
The conditional nature of hold-for-release instructions also requires consideration: Hold-for-release "does not prevent the pilot from departing under VFR", but the pilot, before takeoff "should cancel the IFR flight plan and operate the transponder on the appropriate VFR code. An IFR clearance may not be available after departure".
Conversely, entering IMC with those towering cumulus around would be asking for trouble, "So be careful what you wish for", the pilot tells himself, just as the radio crackles alive and a voice calls his number and says, "Report airborne through two thousand feet, you are released".
---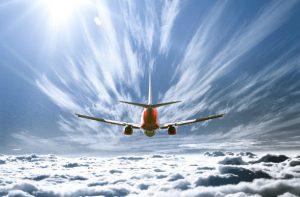 10 Interesting Facts About Aviation and Airplanes You Never Knew
I consider aircraft is one of the greatest inventions and achievements of mankind. In modern history, the credit for invention of airplane goes to Wright Brothers of USA in 1903, although traces of existence of aircraft can be found in the ancient history (7800 BC approx.) where in Hindu Epic Ramayana, Ravana takes Sita to Sri Lanka in his aircraft known as Pushpak Vimana (Mythical aerial vehicle of Lord Vishnu).
Here are some fun facts about aviation, like why does pilot say Mayday in emergency situations? The facts have been collected from Internet and cover various aviation subjects and topics such as Air Traffic Control (ATC), Airlines, Aircraft and Pilots etc.
1. Tallest ATC Tower: Four of the world's tallest air traffic control (ATC) towers are located in Asia, while the United States of America (US) has three. Thailand has the tallest ATC tower in the world, followed by Malaysia, the US, Japan and China. Suvarnabhumi International Airport, Thailand has the world's tallest air traffic control (ATC) tower standing 132.2m (434ft). In Indian context, right now Mumbai Airport tower is tallest with a height of 83.8m but soon the throne will be taken the New Delhi ATC Tower (with a height of 101.9m) which is under construction.
2. Father of Aviation: In 1799, English aviator George Cayley (1773–1857) built the first glider that could go short distances. His early work helped inventors understand the dynamics of flight, and the Wright Brothers acknowledged his importance.
3. The 5% Factor: Only 5% of the world's population has ever travelled by plane.
4. One windshield or window frame of a Boeing 747-400's cockpit costs as much as a BMW car.
5. The world's fastest airplane is the Lockheed SR-71 Blackbird, flying at 2,193 miles per hour. It has held the record for nearly 40 years.Here it is worth to mention that commercial jet has an average cruising speed of 550–580 mph.
6. Air Travel: Safest Mode of travel? The answer is NO. Air travel is the second safest form or transportation. Only the elevator/escalator is safer, although it would take quite some time to travel 1,000 miles on an escalator.
7. Travelling by air can shed up to 1.5 litres of water from the body during an average 3 hour flight. So drink as much as possible water to keep dehydration at bay.
8. The oxygen masks in an airplane only hold enough oxygen to last approximately fifteen minutes, which is long enough for the plane can reach a low enough altitude to have breathable air.
9. You might have only 90 Seconds to Escape a Burning Plane. Better make sure that you know where the emergency exits are on your flight. A minute and a half is the amount of time it can take for a fire to spread through the plane.
10. 75% of all inflight arguments between grown adults are a result of economy passengers reclining their seats. Grow up!!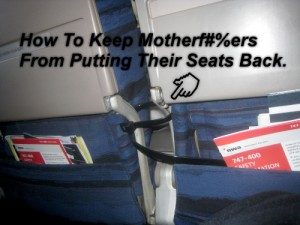 ---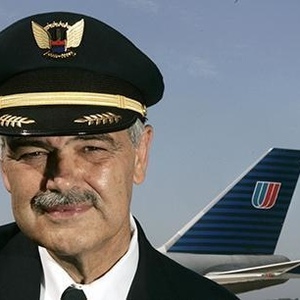 Always remembered… E Allan Englehardt, a passionate pilot from Illinois
E Allan Englehardt, 69, passed away Monday, May 9, 2016 at his home in Lake Bluff, IL. He was born January 29, 1947 in Chicago and resided in Lake Bluff for the past 45 years.
He graduated from Southern Illinois University and flew as a United Airlines pilot for 38 years. In retirement, he was appointed chairman of the board of the Chicago Executive Airport and served as the regional representative for the Retired United Pilot's Association. He was also active with the FAA as a designated pilot examiner. The only thing he enjoyed more than flying was spending time with family.
He is survived by his wife, Diana Englehardt of Lake Bluff; three children: Tricia (Paul) Nagel of Palatine, Tison (Nannette) Englehardt of Lake Forest, Allan Joseph "AJ" Englehardt of Cedar Rapids, IA; five grandchildren: Sarah, Derek, Diana, Joseph, Rhett; and by his brother William Englehardt.
E Allan Englehardt family
---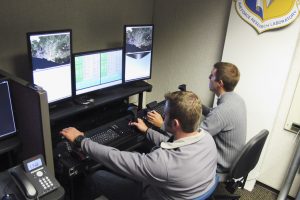 PILOT Stories
Some Rules of Learning and Training
Rule 1: The Law of Readiness When a person feels ready to act or learn, the student acts or learns more effectively. A trainee that is ready to learn feels a need or desire to master the lesson and feels annoyed if prevented from doing so. In a state of readiness a trainee is not easily distracted by other stimuli. This mind-set may weaken to the point where continuing to act in the same direction will become annoying. Just before this point the instructor should take steps to regenerate readiness.
Rule 2: The Law of Effect Here is another familiar one. It means, simply, you can catch more flies with honey than with vinegar. People learn better in pleasant surroundings. Conversely, an attitude of fear, gruffness, unpleasantness, all interfere with learning. This is not speculative; it has been proved in established psychological experiments.
Rule 3: The Law of Exercise (Repetition)The more often activity is repeated, the more likely it is to be learned. The more often a set of facts is repeated, the more likely they are to be learned. There are many exceptions to this law, but it is usually true. The drill should be as much like the activity which will be used as is possible.

THE MORAL: Do not assume, because you have stated some facts to the trainees, that they are automatically learned and remembered. Instead, restate them, summarize them. Here is a good training precept to follow: – Tell 'em what you are gonna tell 'em – Tell 'em – Tell 'em what you told 'em
Also, do not assume that because your students can successfully demonstrate a skill or ability once, they have mastered it. Require them to repeat it (to "overlearn" it) before you can really assume that they have learned it.
Rule 4: The Law of Recency The fresh and more recent a subject, the more we remember about it. We tend to come away from a good class session with a sizable recollection of what we heard and saw. As time goes by, our memory grows dimmer and dimmer. Finally, we remember only a small portion of what we thought we had learned.
Rule 5: The Law of Intensity (Vividness) The more vividly a subject is presented, the better it will be learned. Think back upon your old school days–the dramatic chemistry experiments, with their change of colors, igniting of gasses and explosions, etc., are incidents you can still recall.
Rule 6: The Law of "Learning by Doing" This is the most important law of all. The great teacher and philosopher, John Dewey, was the exponent of this law of learning. Want to thoroughly learn to do something? Then do it. Do it repeatedly. Do it under the supervision of someone who can instruct and help you.
This kind of learning (learning by doing) will provide by far, faster, more effective results for you, than would the most brilliant lecture, or even a good discussion with the other trainees on how something should be done.
Rule 7: The Law of Sensory Appeals This is a familiar one. People learn better when you appeal to all the senses. One estimate holds that trainees remember: – 10% of what they hear – 20% of what they read – 30% of what they see – 70% of what they do
THE MORAL: This does not hold true for all people and all situations. The example listed is probably exaggerated. However, the thing to remember is never conduct a class session without using as many visual aids as possible. At the very least, have a blackboard or easel and use it, to illustrate the points you make orally.
by Lauren Bashem, Operations Aviation Safety Inspector
---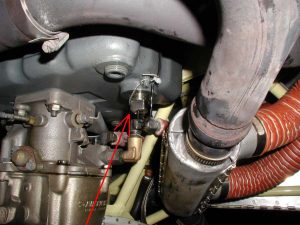 PILOT Training
What oil level is best?
When an aircraft engine is certified, determining the crankcase capacity is a relatively complex process.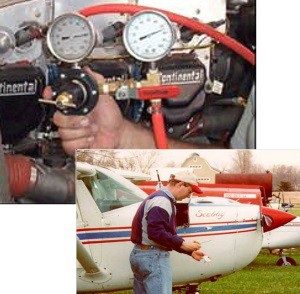 First the manufacturer must determine the minimum oil level at which the engine can be operated with no damage to the engine. In addition, they need to determine the maximum oil consumption allowable for that engine. Then they combine all of this information to determine the crankcase capacity.
To give you an example, say a large six-cylinder engine needs at least six quarts of oil, including the one in the filter. The maximum allowable oil consumption for that engine has been set at a quart per hour.
If the aircraft carries enough fuel for operating six hours, the crankcase capacity for this engine would be set at the six quart minimum required, plus an additional six quarts for possible consumption for a total of 12 quarts.
One of the problems here is that there usually is not enough room to put in a larger oil pan. That means there is excess oil flying around in the crankcase. A lot of it can be pumped out the intake guides or swamp the oil rings capacity to remove oil from the cylinder walls before the combustion process. The result is high oil consumption.
For example, we were testing several aircraft in the past and found that if we ran the engine at the 12 quart level, the oil consumption was two to three hours per quart.
But when we ran the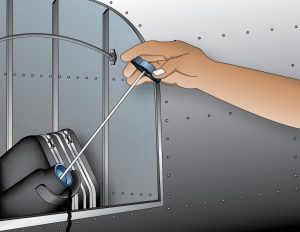 engines at the 11 quart level, the consumption went down to four to six hours per quart and six to eight hours per quart at the 10-quart level.
So should everyone just operate at two quarts below recommended level? No, because there are engines like the Lycoming O-320H that need to be operated at or near the recommended level.
To determine what is right for your engine, you need to do some homework.
You can start with the manufacturer, but sometimes they follow the company/legal line and just tell you to always run it full.
I have found that the best source is to talk to a reputable re-builder. Their business depends on satisfied customers, and so they want operators to be happy with their engines, which includes a good oil consumption level.
So ask around and come up with a good level for your engine.
Say you determine that 10 quarts is the best level for your engine. At your next oil change, drain the oil and change the filter, or have your mechanic do it. Then add 10 quarts of oil and start the engine to fill the oil filter. After a few minutes shut the engine off and let it sit for a few minutes. Now check your oil level the way you plan to normally check it (screw the dipstick down or let it sit on top).
You can make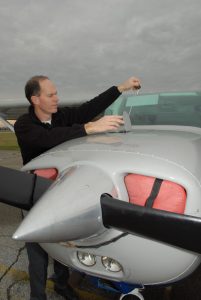 a mental note about where the level is or some people will make a very small notch in the dipstick to ensure that whenever they check their oil level using the same oil check procedure, they can be sure that they are at the right level.
This whole process depends on people using some common sense.
For example, if your engine's oil consumption goes up with age and you are planning a long cross-country trip, you may wish to put in an extra quart or two to ensure that you are safe for the entire trip.
---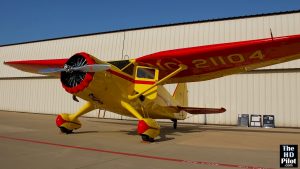 VIDEO of the WEEK: Jimmy Doolittle's restored Stinson Reliant
Smitty Smith posted a new video at FunPlacesToFly.com, which features a rare aircraft.
Smitty explains: "We attended EAA Chapter 1246's monthly get together where they were having a pancake and sausage fly-in in McKinney, Texas. There we saw Jimmy Doolittle's totally restored 1938 Stinson Reliant aircraft. The owner was gracious enough to tell us about the history of this glorious aircraft".
http://www.funplacestofly.com/
---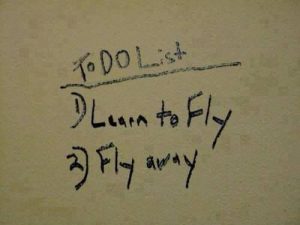 AVIATION Events
Accidents this month in the U.S.A
Small Airplane Crashes During Landing At Simsbury Airport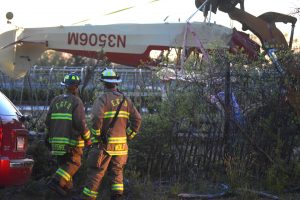 May 12, East Granby: A father and son were not injured when a small private airplane crashed Wednesday night not far from the runway at Simsbury Airport as it prepared to land, fire officials said.
Ralph Jones and Tucker Jones refused medical treatment when emergency responders arrived at the crash just feet from Wolcott Road, according to fire officials. The plane came to rest upside down in property owned by Imperial Nurseries just north of the airport.
Simsbury police officers and volunteer firefighters were originally called to the area about 7 p.m. However, it was determined the plane crashed on the side of the road in East Granby, and state police and East Granby firefighters were brought in, officials said.
About 8 p.m., firefighters from East Granby as well as troopers remained after the plane's fuel and electronics had been secured. A front loader was called to upright the plane.
According to Federal Aviation Administration records, the aircraft is a 1947 Piper PA-12 registered to Ralph Jones of Oldwick, N.J.
East Granby fire officials said that a member of the FAA safety team was also at the scene Wednesday night.
The quiet airport remained open while the firefighters and police investigated but no planes were seen coming or going. The road also remained open, prompting drivers to slow and take pictures of the plane as they passed.
According to the airport's website, it is operated by the nonprofit Simsbury Flying Club. It has a single 2,205-foot runway.
————————————————————–
Pilot wet but unhurt in floatplane crash near Ketchikan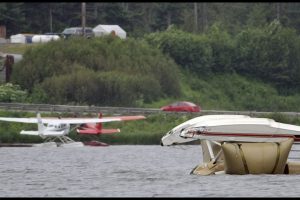 May 11, Ketchikan: An Illinois pilot was unharmed when his floatplane crashed on a lake about 20 miles north of Ketchikan on Tuesday, according to Alaska State Troopers.
Troopers said late Tuesday that dispatchers got calls at about 2:20 p.m. that the plane and its sole occupant, 58-year-old Billy Rusk of Poplar Grove, Illinois, had crashed on Jordan Lake.
"Ketchikan Volunteer Rescue Squad (members) and a Temsco helicopter responded to Jordan Lake and recovered (Rusk) who was wet and cold but otherwise unhurt", troopers said.
KVRS member Jerry Kiffer said that Rusk had been staying at a Forest Service cabin on nearby Heckman Lake, and was visiting a similar cabin on Jordan Lake at the time of the crash.
"The pilot made an approach and flipped the aircraft over on landing", Kiffer said.
According to Kiffer, the area poses significant communications difficulties, but Rusk had been prepared for them.
Rusk was flown to the nearby Heckman Lake cabin where KVRS medics were on standby, and then to Ketchikan. He declined medical attention.
National Transportation Safety Board investigator Shaun Williams said no National Transportation Safety Board personnel were sent to Ketchikan because Rusk wasn't injured. The aircraft was set to be recovered from the lake by Thursday.
—————————————————————–
2 Survive Single-Engine Plane Crash Near Plainview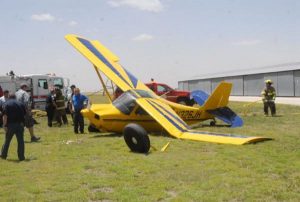 May 10, Hale County: Strong wind gusts were being blamed for a small plane crash that left one person injured but another unscathed Monday afternoon in Hale County.
The Federal Aviation Administration will investigate the crash of the single-engine plane that was attempting to take off about 1:30 p.m. from the Hale County airport, according to FAA spokesman Lynn Lunsford and the Texas Department of Public Safety.
The plane had two occupants. One suffered minor injuries and the other was not injured.
The plane is listed as an American Champion Aircraft manufactured in 2008 and registered out of Dover, Delaware, according to its FAA registry information provided by Lunsford.
Lunsford said FAA investigators were en route to the scene late Monday and a full investigation would commence.
The Plainview Daily Herald reported the two men in the plane had stopped for fuel at Rocket Aviation before taking off for New Mexico.
Airport officials said their particular type of Scout airplane was built for soft, short takeoffs. Going west into the wind, the plane attempted to take off on an area of grass adjacent to the runway.
Wind gusts up to 41 mph reportedly caused the pilot to lose control once the plane left the ground, according to the Herald.
The plane made a hard landing, snapping the left wing. The pilot and passenger were able to walk away from the plane and call for help.
---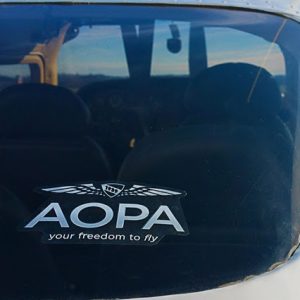 AVIATION News
AOPA launches new website to better serve pilots
AOPA has redesigned its website to help provide you with the tools, information, and inspiration to keep you doing what you love… flying.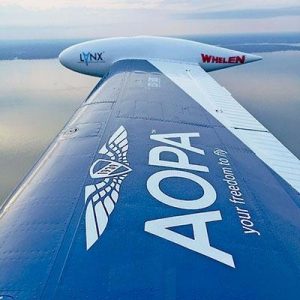 The new website makes it easier for you to find the content you are looking for; features award-winning photography and a larger font to make the site easier to read and enjoy; and promotes popular flight planning and safety tools that are useful to you as pilot in command.
AOPA reorganized the website so that you can access the information you want with fewer clicks. So, where are your favorite tools, resources, and courses located now? Here's a quick cheat sheet to help get you started so that you can see how easily you can navigate the new website.
Go Fly: The Go Fly section has everything you need to, well, go flying! It has all of AOPA's flight planning tools (AOPA Flight Planner, AOPA Go, Weather, AOPA Airports, Flight Risk Evaluator). It also has a new Destinations section full of articles and videos that will give you new flying adventure ideas. Medical resources, such as TurboMedical, medications database, and other information regarding your medical certification, will help keep you in the left seat as PIC. And, finally, aircraft resources such as Vref, information about buying and selling airplanes, and aircraft fact sheets, will help you with all of your aircraft needs.
News and Media: The News and Media section is your one stop for your flying fix, beautiful photography, inspiring videos and features, and the latest news affecting general aviation are featured here.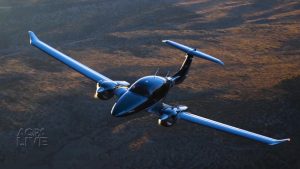 All of AOPA's publications, stories, and videos are combined in the News and Media section. Now, you can find AOPA Pilot, AOPA Pilot Turbine Edition, and Flight Training magazines all in one location. AOPA Live This Week and AOPA Live videos as well as archives of AOPA ePilot and AOPA ePilot Flight Training Edition are also located in the section.
Training and Safety: Popular online courses, quizzes, webinars, seminars, podcasts, videos, and safety publications from the AOPA Air Safety Institute and Pilot Information Center are organized in the Training and Safety section to make it easy for you to access educational content to make you a better, safer pilot. An enhancement to the website targets educational resources to your stage of flying: students, active pilots, professional pilots, and lapsed pilots. Information geared toward flight schools is also located here.
Community: In the Community section, you'll find information to help you connect with other pilots in person and online. Find out about AOPA Fly-Ins, Air Safety Institute in-person seminars, Rusty Pilots seminars, aviation events near you, and flying clubs. Also, learn how to connect with AOPA and other pilots on the go through Facebook, Twitter, and Instagram.

Advocacy: AOPA works to protect your freedom to fly every day. Here, you can learn more about AOPA's advocacy efforts to help you as a pilot through medical and airman certification changes, aircraft certification and environmental regulations, and airports and airspace changes around the country. Plus, you can find ways to get involved with AOPA through the Political Action Committee and learn more about efforts on Capitol Hill such as FAA reauthorization and third class medical reform.
---
Join FSX Chicago AVIATION CHALLENGE!
General Aviation is all about having fun! Take a look at our FUN programs and don't delay: join our Flight Center today!
VIRTUAL COMBAT – WORLD WAR II – DOG FLIGHTS! COMPANY OUTINGS!
Bring your friends or colleagues and make it a night out!
Call ahead for availability! 708-299-8246
Bring your combat skills and everything you know about WW2 aviation! On select nights, FSX Chicago becomes… LIVE COMBAT – AFTER DARK! A real time dog flight on virtual skies to see who is the last one standing… or should we say… flying!
Club members have priority and reduced rates! Join us today!
For Team Building, please call 708-299-8246!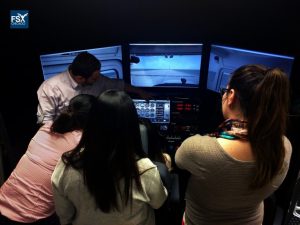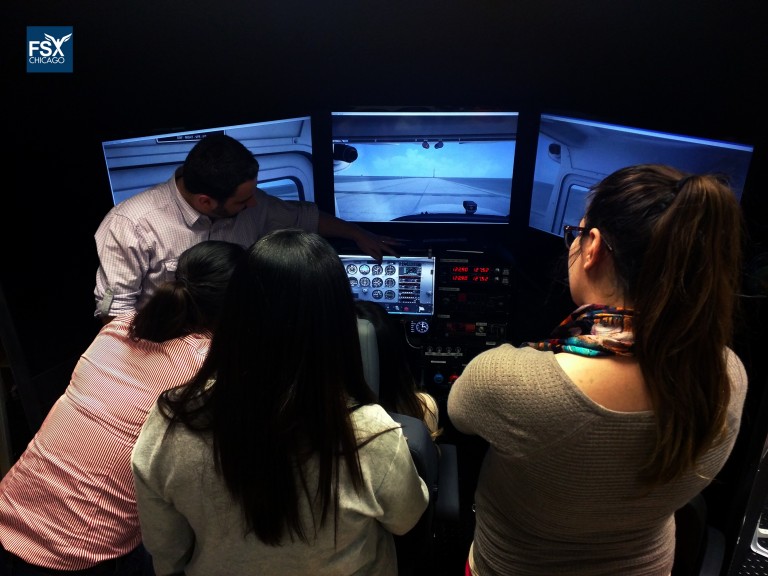 ---