FSX Chicago Newsletter May 01 – May 15, 2016

---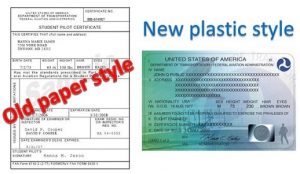 AVIATION News
The New & Improved Student Pilot Certificate
As a student pilot or Certified Flight Instructor (CFI), you might have heard about the new changes for the student pilot certificate process. With any change in aviation regulations, it is important that we examine them carefully.
So, let's start with the basics of obtaining your student pilot certificate. As a student, you would have taken a trip to the aeromedical examiner to obtain your 3rd-Class Medical Certificate which then meant you could now solo – your 3rd Class Medical also doubled as your Student Pilot Certificate (SPC). The rules are changing as of April 1st, 2016 to a new and improved process that I will break into the following sections: the application, flight privileges and future impacts.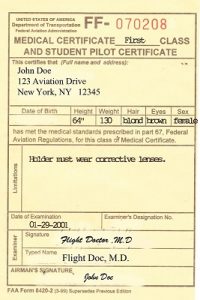 The Application
According to FAA.gov, a student pilot certificate is not needed until you fly solo – you can start your flying lessons right away. While this is not different than the previous rule, the medical certificate and the SPC are now two separate documents. According to the FederalRegister.gov, "AMEs no longer will issue a combination medical certificate and student pilot certificate or accept an application for a student pilot certificate. An applicant must appear in person to apply for a student pilot certificate at a FSDO, through a DPE, with an ACR associated with a part 141 pilot school, or with a CFI". While you do not have to obtain your medical certificate in order to start flying, you are still required to obtain it separately. It is important to note that if you already have a paper SPC, you can use that until it expires – you are "grandfathered" into the process.
Once you, or your student, has applied for the certificate, it will take about 3 weeks to arrive in the mail – the IACRA application online should minimize the time it takes to arrive. The IACRA application is vetted by the Transportation Safety Administration (TSA) and when approved is sent to the student through the Civil Aviation Registry. In addition, instead of a flimsy piece of paper, new applicants will now receive a plastic certificate, very similar to the ones received for Private Pilot and beyond. If something happens to the certificate, a student can request a new certificate for a $2 fee. There is speculation on how long it will take the TSA to vet applications, but the FAA still predicts an average of 3 weeks.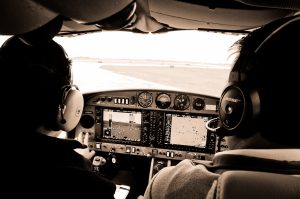 Flight Privileges
As I mentioned earlier, students are allowed to start flight training without having the actual piece of plastic, however, CFIs and students are encouraged to apply as soon as possible. Additionally, "Receipt of a student pilot certificate is required prior to exercising the privileges of a student pilot certificate", according to www.federalregister.gov. In other words, you need the certificate to fly solo.
Another point of interest is that under this new rule, CFIs are only required to endorse the students' logbooks – instead of certificates and logbooks. For you seasoned students or pilots, you might remember the scribbled endorsements on your Student Pilot Certificate in addition to those in your logbook. Now, all endorsements will be in one place near all of your own flight hour entries.
Future Impacts for the Industry
Recently, I inquired about the effects of this new rule with a Designated Pilot Examiner (DPE), Woody Minar – Minar is based out of Osceola, WI and has been giving check rides for the last 3 years in addition to being a seasoned pilot with several thousand hours. Woody points out that "From a homeland security standpoint, the student pilot gets vetted by TSA at the beginning of the process instead of at the end. While the days of getting a private pilot through accelerated training or soloing on their eligible birthday are over, it shouldn't hinder their training process as long as TSA and FAA come through with their promise to get the plastic student pilot certificate in the mail in three weeks. The flight instructor will no longer need to endorse the logbook AND medical certificate, just the logbook which will simplify things".
Additionally, Mark Baker, President of the Aircraft Owners and Pilots Association (AOPA), states that "AOPA will continue to monitor the implementation of these new regulations and work with the FAA to ensure students are not being held back from soloing and completing their flight training".
As this rule is only a few weeks old, it's hard to say what effect it will have on the industry and the number of new student pilot applicants. However, I believe that allowing a student to receive dual training while waiting for the certificate to arrive is a great benefit. As for a CFI, only endorsing logbooks makes the paperwork significantly easier without having to keep track of endorsing the medical certificate. Additionally, not having to renew your student pilot certificate means you are able to finish your training without having to reapply.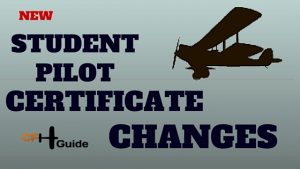 Overall, I believe this new process for the SPC will allow students to navigate their first few months as a student pilot in a more efficient manner – CFIs will also appreciate few steps in giving endorsements to their students. While this rule is very young, it will be interesting to see if any additional facets of Student Pilot rules change and evolve.
---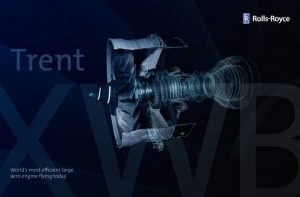 AVIATION News
Microsoft, Rolls-Royce partner for building next-gen engines
Microsoft and Rolls-Royce announced collaboration for next generation of intelligent engines. Rolls-Royce will integrate Microsoft Azure IoT Suite and Cortana Intelligence Suite into its service solutions to expand its digital capabilities.

"By working with Microsoft we can really transform our digital services, supporting customers right across engine-related aircraft operations to make a real difference to performance", said Tom Palmer, senior VP, Services, Civil Aerospace, at Rolls-Royce.
With this collaboration, engine management will move beyond the current levels of proactive monitoring of engine health and inflight performance. Through a greater understanding of flight operations excellence, fuel usage and maintenance planning, Rolls-Royce's airline customers will be able to better retain asset value throughout an engine's lifecycle, reduce flight disruptions.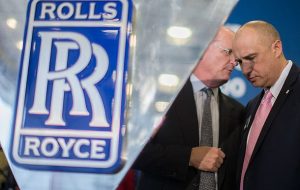 Using Azure Stream Analytics and Microsoft Power BI dashboards, the goal is to uncover data insights that will enable airlines to improve their operational performance and increase fuel efficiency.
---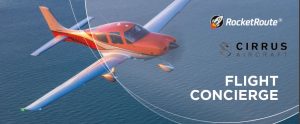 AVIATION News
Cirrus partners with RocketRoute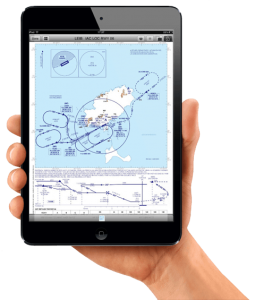 Cirrus Aircraft and RocketRoute have introduced Flight Concierge, which will start operations in June, offering services to aircraft owners across Europe.
Flight Concierge membership builds on RocketRoute's flight planning software, helping pilots and aircraft owners manage all aspects of a flight, from ground transportation to catering to booking accommodations to securing overflight and landing permits and much more, according to company officials.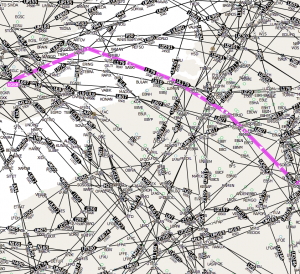 RocketRouteWith Flight Concierge pilots can tell their personal concierge when and where they wish to fly and the concierge will take care of the rest, officials note.
Membership to Flight Concierge will include RocketRoute's pro flight planning software, including the mobile app, for flight planning on-the-go.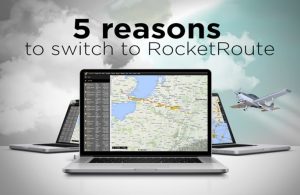 Flight Concierge in collaboration with Cirrus Aircraft will be available beginning June 1 and will offer full benefits through RocketRoute's Pro Membership package.
http://generalaviationnews.com/
---

TRAINING Tip
I'm a student pilot who forgot what the most important thing was
I think sometimes the pressure I put on myself works against me. I am the type of person who wants to get it done right the first time, every time. Other competitive people understand you can't turn that off most times. But I would caution against this type of mentality when it comes to flight training and here's why.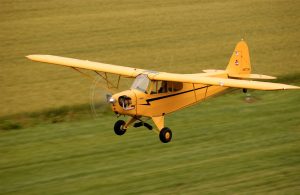 I can't help but feel the pressure to earn my license as fast as possible. There are plenty of reasons to keep that goal in mind, such as the cost to fly, the time commitment and peer pressure from other students that are also trying to earn a pilot's license. Now I'm not at all suggesting that you ignore those motivators but remember this too: flying an airplane is an experience like nothing else in this world. Flying is thrilling and challenging as well as breathtaking, and almost therapeutic. I made the mistake of forgetting that during my flight training this winter and it stalled my progress (couldn't resist the pun).
"The older you get, the busier you get; it's just a fact of life". My boss once told me that and he was definitely right. Example: have you tried flight training over the holidays? One thing gets in the way of another and suddenly you're putting off the non-essentials, which for me was flight training. A week turned into a month and a month turned into two months and then three went by.
I was to the point where I was dodging my flight instructor's texts and coming up with excuses as to why I was too busy right now. It's embarrassing because I know I'm better than that. I was worried that I'd forgotten everything I'd learned and I'd be back to square one. I felt defeated when I thought about flight training because I was so off course. My actions were clearly causing a lot of stress in my life.
I mentioned how I thought flying was therapeutic; well the first lesson after my hiatus was like a relaxation treatment. I felt great after getting back in the plane. As soon as those wheels left the ground I was right back in the zone. Airspeed's alive, 55 kts and rotate then climb out to 1800′ and depart the pattern to the east. I hadn't felt so focused on one thing in months.
My work life and personal life had disappeared, emails to respond to and errands to run were nowhere in my mind. I was running my cruise checklist and maintaining 3500′ with a heading of 120, which was all I cared about. My mood had completely turned around about flight training near the end of the lesson and I attribute that to me making one of the best landings I ever have. Something about flight reminded me being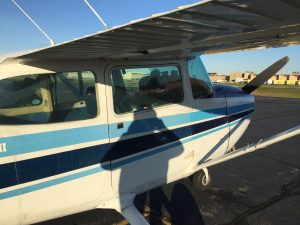 comfortable and confident with yourself behind the yoke is key to being a successful pilot.
Another mistake I made this winter that held me back was avoiding my flight instructor. The instructor wants to help you, so let them. That goes for inside the plane and out. Everyone has had a busy schedule at some point that took over – your instructor understands that. Keep open communication during your training so that you don't end up slipping behind schedule. If you have slipped behind: Do Not Panic.
No one can tell you how fast you should be taking to the lessons. Let your instructor help you excel in your training. Focus on making things right and they'll end up being easier too. If you're having trouble maintaining altitude, work on your power settings and trim. It is so much easier performing a maneuver when you're not fighting the airplane to stay where you want. Pilots develop their skills over a lifetime, not a training period. So keep in mind that even if your fellow students have progressed a little further than you, everyone is working toward the same goal and it's not a race.
Flying is a rare and challenging learning process. The first couple times you fly will be the most enjoyable lessons you have. After a while though, the depth of the material can start to wear at your desire for a license. I urge you to persevere and remember that this is, what we all consider to be, the most fun you can have. Nothing beats a good day of flying.
If you think you're getting in a rut or starting to lose the passion, talk to your instructor or fellow students about it. Maybe what you need is a relaxing day cruising around and perfecting the skills that are your favorite. Personally, I love steep turns. A 45 degree bank will make me smile any day of the week and it's so satisfying when you roll out right on heading and hit your wake. I like to think of that as the plane's way of high-fiving you for being basically Top Gun ready. The point isn't to waste flight time doing maneuvers you're already comfortable with but to get your mindset in a place of confidence. A little confidence goes a long way when you're working toward a long term goal such as flying.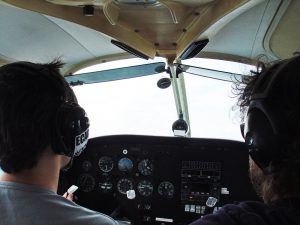 Wherever you are in your training, remember that your flying skills are not going to be acquired overnight. Learning to fly is a process that I don't think ever stops. So it's okay to take a little time to get it right and ask for help along the way. Just don't forget why you started your journey in the first place – to do something you love. Flying is an incredibly rewarding experience. So anytime you start to feel overwhelmed by your training, reach out to a buddy, your instructor or any pilots you know. There isn't a more inclusive community than pilots. Once you're in the club, you're a member for life.
Keep Flying!
---
AVIATION News
Piper M600 enters FAA flight testing
Eight FAA flight test pilots began evaluating the Piper M600 this week, paving the way for certification of the new single-engine turboprop by early in the third quarter of 2016, according to Piper CEO Simon Caldecott.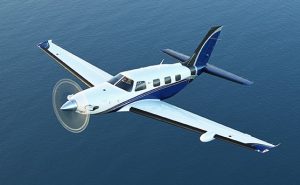 Caldecott made the announcement as part of the company's update to media that kicked off AERO Friedrichshafen in Germany on April 20. The FAA crews will run various evaluations on two M600s, leading to full certification by the fall. European certification is expected about 12 months later.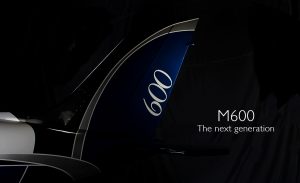 Piper's own flight tests show the model exceeds the original design goals in both range and speed. The original goal of 1,200 nautical miles for maximum range is now 1,440 nm. The max speed goal of 260 knots was exceeded by 14 knots, giving the airplane an approximate max speed of 274 kt, according to Caldecott.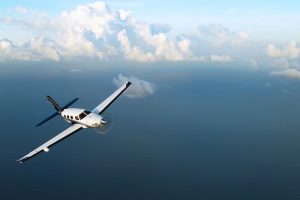 Caldecott said manufacturing efficiencies and building to order have allowed the company to lower prices on many models. He had previously announced a price decrease for the M500 turboprop to $1.99 million. Meanwhile, the Seneca V piston twin price was lowered $50,000 to $979,000 and the Matrix cabin class, six- seat, single-engine piston model is priced at $899,000, a $40,000 reduction.
---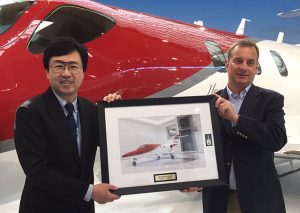 AVIATION News
Europe gets its first HondaJet
Honda Aircraft delivered its first European HondaJet April 20, the next step in the production ramp that will lead to approximately 40 deliveries in the next 12 months, according to President and CEO Michimasa Fujino. Fujino delivered the airplane to Johannes Graf
von Schaesberg, chairman and CEO of Rheinland Air Service, one of three Honda Aircraft European dealers. Rheinland, doing business as HondaJet Central Europe, will use the airplane as a demonstrator for approximately a year before selling it to a retail customer.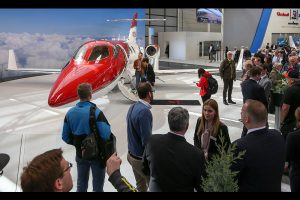 European certification of the HondaJet should occur by early May, according to Fujino, who also designed the unusual airplane, which features over-the-wing engine mounts. The patented design decreases drag and allows for a larger passenger cabin and more baggage space than a similar-sized airplane with conventional empennage-mounted engines, according to Honda officials.
Fujino said the company delivered the equivalent of 2 million pages of documents to the FAA to achieve US certification, which occurred in December.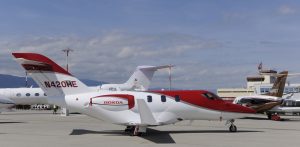 Approximately 20 percent of the more than 100 orders for the HondaJet are destined for Europe, Fujino said.
---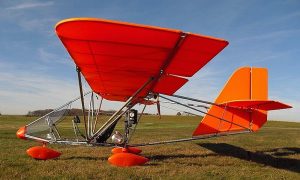 CRAZY about AVIATION
Four extremely affordable aircraft
Last fall, we wrote about four Light-Sport Aircraft (LSA) you could buy for under $96,000. For many pilots, this price point seemed to strike a melodious chord. Unless you are flying for work purposes, you may prefer to spend only a modest amount to enjoy the view from on high.
Here are a few examples of how you can take the cost of ownership way down… well below $50,000, even below $20,000. Yes, this is for brand-new, fully built aircraft, though kit versions are available to address an interest in greater personalization.
Strap on your goggles, and let's look at a few of aviation's most affordable options. This is not intended to be a comprehensive review of all possible choices, other worthy aircraft are also available.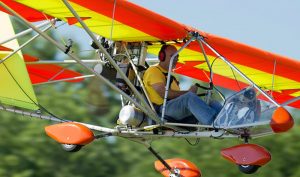 Aviation's Best Bargain? Aerolite 103
Many find it hard to believe three things: First, that you can buy a ready-to-fly airplane for well under $20,000; second, that the airplane will be fully-equipped with features you want and flying in the way most will find enjoyable; and third, that any business selling a ready-to-fly aircraft at such prices can genuinely function as a profitable enterprise.
The answers are that, yes, they truly can sell you an airplane for $16,000 (and yes, all the parts come with it including the powerplant). That airplane has most of the equipment and capabilities that a recreational pilot wants. Finally, U-Fly-It, the builder of the 2016 Aerolite 103, may not be getting rich, but with careful management, the business earns a profit.
"Well, this is just some ultralight", some might say. Yes, it is. So?
Approximately 400 Aerolite 103s are flying and U-Fly-It is working at capacity to keep up with growing demand.
Preferring not to expand its facility at DeLand, Florida airport, the company maxes out at around 50 aircraft a year. Demand has remained strong and growing since proprietor Dennis Carley bought the business from original designer Terry Raber in 2013.
The FAA refers to flying machines like Aerolite 103 as an "ultralight vehicle", not an "airplane". This yields exceptional freedom.
No aircraft registration is required. No pilot certificate or medical are needed.
FAR Part 103 allows U-Fly-It to sell in ready-to-fly form so long as it meets the definitions of such vehicles, which Aerolite 103 does.
Yet Aerolite is equipped with electric starting, flaps, instruments, yoke and rudder pedals, a forward cowling, enough fuel (5 gallons) to fly for a couple hours, sturdy tricycle gear with nosewheel steering, brakes, four- point seat belts, and basic instrumentation. Most models are sold with a whole airframe emergency parachute at additional cost.
To provide speedier delivery and allow some owners to increase weight for other features or different engines, U-Fly-It is underway to offer a kit version.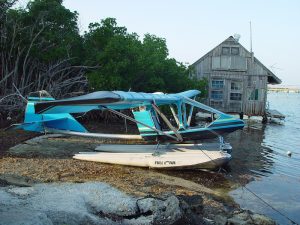 The Pioneering CGS Hawk
One of the more storied brands in light aviation is the CGS Hawk. Nearly 2,000 Hawk aircraft have been sold and a significant share of those birds continue to give their pilots a reason to love flying.
The Hawk was originally developed by Chuck Slusarczyk, a former NASA tech with experience certifying the Scheutzow helicopter. He was also a developer of early hang gliders, so his skill set was able to yield an airworthy yet very modestly-priced series of models. Chuck refined the design over nearly 30 years, however, a few years back he headed into retirement and another man took over.
Alabama businessman Danny Dezauch recently resold the business to Terry Short, a Lake Wales, Florida, aviation entrepreneur who has promised to support the Hawk fleet and continue production, starting with a few of the several kit models Slusarczyk once created.
In 2008 Slusarczyk earned Special Light-Sport Aircraft approval for one of the Hawk varieties, which he offered for $39,995. As he is just taking over, Short has not yet fully determined how to address demand.
He'll start serving the many Hawks in the field with spare parts and services, but by summer 2016, he expects to be producing Hawk kits and they will carry very reasonable price tags.
Although Short may need to get renewed FAA approval because he is a new manufacturer of the Hawk, he can sell kits. The effort to return to fully built Special Light-Sport Aircraft is a reasonable task given the long and successful history of the design. It qualifies as a sub-87 knot (100 mph) LSA for which all demands are somewhat more forgiving.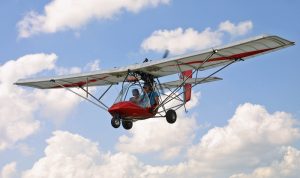 M-Squared's Low-Cost SLSA
Celebrating its 20th year in business in 2016, M-Squared Aircraft has built more than 500 land and sea planes from its base in St. Elmo, Alabama. Founder Paul Mather has more than 40 years experience in the light aircraft space.
In 2008 M-Squared earned Special Light-Sport Aircraft approval for its Breese 2 DS aircraft, the first of this type of light airplane to win such acceptance by FAA.
While numerous high-tech LSA can run well past $150,000 M-Squared's simple but dependable aircraft have retailed for less than $40,000. Even with the potent Rotax 912, the same engine that propels a large majority of the LSA fleet, Breese 2 DS sells for less the $50,000, ready to fly.
Besides designing and building aircraft, Mather acts as a Designated Airworthiness Representative (DAR), a civilian position with special FAA training and delegated authority to perform airworthiness inspections for amateur-built kit aircraft, Experimental LSA and Special LSA. SLSA are factory manufactured aircraft.
Instead of giving SLSA producers production certificates, the FAA relies on people like Mather to go inspect every Special LSA before awarding an airworthiness certificate. These skills help assure buyers of M-Squared's aircraft that the company's aircraft positively meet the standards mandated by FAA.
M-Squared can offer amateur-built kits but because it has earned Special LSA acceptance by the FAA, the company can also offer Experimental LSA (one must precede the other). ELSA are bolt-for-bolt copies of the SLSA that an owner assembles. Once complete, the owner is free to make changes on his or her own.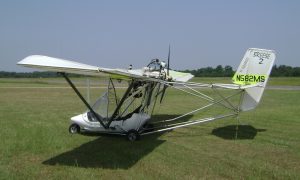 Quicksilver Remains a Value
Anyone who has paid attention to well-engineered, field-proven, and highly affordable aircraft probably knows the Quicksilver brand. This icon of light aviation has delivered more complete kit aircraft than any other producer. More than 15,000 were sold since the early 1980s.
However, last fall many Quicksilver enthusiasts read that the California-based manufacturer was suffering from too-high overhead and onerous costs of doing business in the western state. Company owners sought others to assist their continued production.
We promised not to let the news slip out prematurely, but we are very pleased to announce that the Quicksilver line is about to get a renewed lease on life.
Until then, know you will soon have one more choice for a desirable but very low cost airplane sure to deliver smiles in the skies as it has done for decades.
Affordable aviation is alive and well, even at prices below the average cost of a new automobile. That has to be a great way to encourage more flying and a way for new students to experience the activity so many of us love.
http://generalaviationnews.com/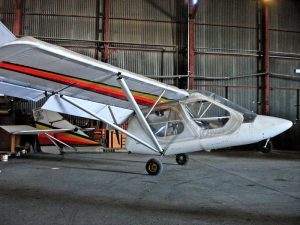 ---
AVIATION Safety
NTSB slates Loss of Control Safety Seminar
The National Transportation Safety Board will highlight lessons learned from its investigations of general aviation accidents involving loss of control, during a seminar scheduled for 9 a.m., May 14, at the NTSB Training Center, in Ashburn, Virginia.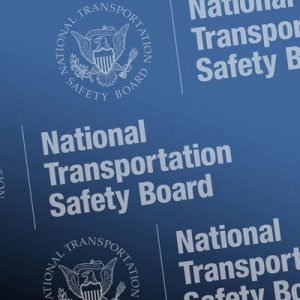 The NTSB has partnered with the Aircraft Owners and Pilots Association and the FAA, for the educational seminar.
Accidents attributed to "loss of control in-flight" are the most common defining events for fatal crashes in general aviation, accounting for about 40% of GA fatalities.
Unfortunately, the circumstances for these accidents are often repeated over time, precipitating a need for change in this area, NTSB officials said. Reducing general aviation accidents remains a high priority for the NTSB and this seminar is one effort in that mission, officials add.
NTSB Board Member Earl Weener will be a featured presenter and attendees will also hear NTSB investigators describe how they investigate accidents, as well as the resultant safety recommendations the NTSB issues to reduce the accident rate in this critical area.
This is the eighth in a series of NTSB safety seminars focused on general aviation accidents. The four-hour seminar is free, and pilots participating in the FAA's WINGS program will receive credit for attendance.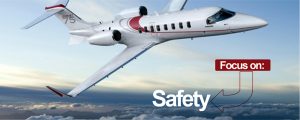 Because space is limited, early registration is highly recommended. The doors will open at 8:30 a.m., and the seminar will run from 9 a.m.-1p.m. Attendees must have a government-issued photo ID, such as a driver's license, to enter the building.
Those interested in attending the seminar can register at https://app.ntsb.gov/academyregistration/private/registernp.aspx?id=SAFETYSEMINAR-051416&Mkey=87574.
---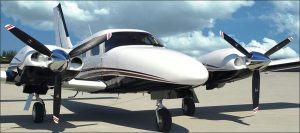 AVIATION Technology
Piper Rolls Back Prices
Piper Aircraft announced several price rollbacks and a large trainer order from the University of North Dakota.
Piper CEO Simon Caldecott said that some 100 aircraft have been ordered by UND, one of the largest single trainer orders during the past decade.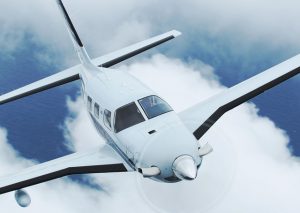 Heretofore, UND's single-engine fleet consisted of Cessnas. The school has more than 2,000 students and operates 120 aicraft. Deliveries will begin in the last quarter of this year and will extend over the next eight years. UND's Donald Dubuque said the company looked at Piper's DX diesel and conceded that diesel power will be in the company's future, but for now, it decided to stick with Lycoming-powered aircraft.
Caldecott also announced surprising price rollbacks on both the company's M-class line and the Seneca, which remains a mainstay piston twin. The M500 (formerly the Meridian) has been reduced in price from $2.26 million to $1.99 million.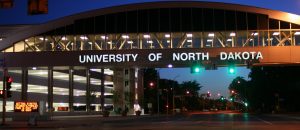 The Matrix has also been reduced in price by about $40,000 to $899,000 while the Seneca 5 was reduced by $50,000 to $979,000.
When why and how Piper made the reductions, he said the company has shifted its marketing and production focus away from predicting market demand to a model that assumes everything on the production line is already sold. In addition, during the past six years, Piper has retooled its workflow and invested in CNC equipment to improve production efficiency.
Caldecott reported that certification testing work on the new turboprop M600 continues, with a type certificate expected later this year. He said the company's initial testing revealed that the M600 is faster than expected— 274 knots actual, compared to 260 knots predicted and will also have more 1400-miles of still-air range, more than 200 mile greater than originally projected.
---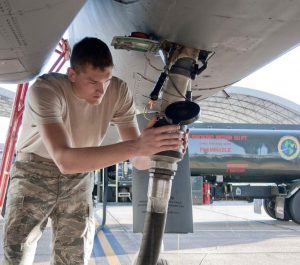 AVIATION Technology
Five jet biofuels now approved, FAA says
Five bio-based jet fuels have been authorized for use for air travel, now that the FAA has announced approval of a new fuel created from an alcohol that is derived from renewable feed stocks.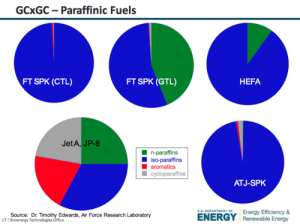 The newest fuel is known as Alcohol to Jet Synthetic Paraffinic Kerosene (ATJ-SPK). It is created from an alcohol called isobutanol, produced from renewable feed stocks such as sugar, corn, or forest wastes, the agency said in an April 14 news release.
The agency collaborates with the aviation industry to approve alternative aviation fuels through the standards- setting organization ASTM International. The FAA-industry Continuous Lower Energy, Emissions and Noise (CLEEN) partnership was crucial in completing the necessary steps to support ASTM International's approval of the new fuel, which "could reduce greenhouse gas emissions on a life-cycle basis by up to 85 percent", the FAA said.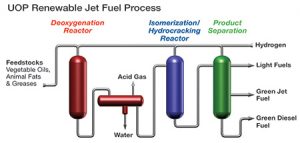 The FAA emphasized that as more alternative jet fuels emerge from development, they have increased potential "for cost-competitive production and broad use".
Another priority is that the new fuels be suitable for use directly in existing aircraft without modification to engines or other equipment, while maintaining "an equivalent level of safety and performance to petroleum jet fuels".
Other alternative fuels that have been approved include synthesized iso-parafins (SIP) that "converts sugars into jet fuel"; hydro-processed esters and fatty acids synthetic paraffinic kerosene (HEFA-SPK), "which uses fats, oils and greases";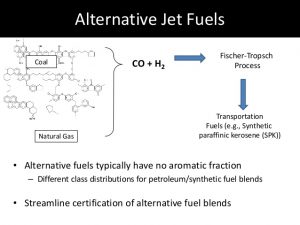 Fischer-Tropsch Synthetic Paraffinic Kerosene (FT-SPK), and Fischer-Tropsch Synthetic Kerosene with Aromatics (FT-SKA), both of which use "various sources of renewable biomass such as municipal solid waste, agricultural wastes and forest wastes, wood and energy crops".
The new fuels are being used primarily by airlines, but could eventually enter use in the light-jet sector.
---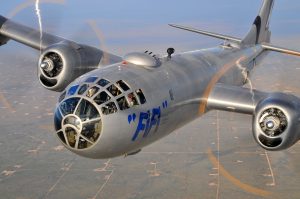 AVIATION History
Iconic B-29 flies coast to coast this summer
The Commemorative Air Force's (CAF) iconic Boeing B-29 Superfortress bomber, FIFI, along with other AirPower Tour aircraft, starts a 24-city, six-week tour in Birmingham, Ala., May 18-22.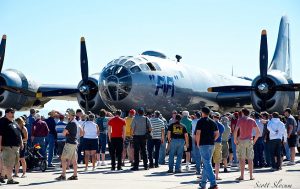 She will also perform in two airshows prior to the start of the tour, the Barksdale AFB Defenders of Liberty Air Show April 30-May 1 and the Spirit of St Louis Air Show May 14-15. FIFI is currently the only flying B-29 Superfortress in the world.
While on tour the B-29 will be accompanied at many stops by the P-51 Mustang Gunfighter and a variety of other World War II aircraft, including the C-45 Expeditor, Bucket of Bolts; a T-6 Texan; a PT-13 Stearman; and others.
Visitors can view the aircraft up close, watch them fly and purchase rides in many of them. Advance ride reservations can be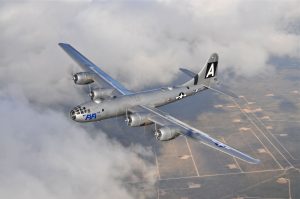 made at AirPowerTour.org.
The Boeing B-29 Superfortress, first flown in 1942, began active service in 1944 and is best known as the aircraft whose missions over Japan helped bring about the end of World War II. It was designed as a replacement for the older B-17s and B-24s, with longer range and greater bomb loads.
The B-29 was also used in the Korean War in the early 1950s and was a staple of the U.S. Air Force until the late 1950s.
The tour schedule for May through early October:
– St Louis, Mo., May 14-15 (Spirit of St. Louis Air Show)
– Birmingham, Ala., May 18-22
– Farmingdale, N.J., May 25-29
– Hagerstown, Md., May 30-June 1
– Reading, Pa., June 3-5 (World War II Weekend)
– Nashua, N.H., June 8-12
– Albany, N.Y., June 15-19
– Pittsburgh, Pa., June 22-26
– South Bend, Ind., June 29-July 3
– Aurora, Ill., July 15-17
– Dubuque, Iowa, July 18-20
– Janesville, Wis., July 22-24 (Heavy Bomber Weekend)
– Oshkosh, Wis., July 25-31 (EAA AirVenture)
– Peoria, Ill., August 3-7
– Springfield, Ill., August 10-14
– Omaha, Neb., August 17-21
– Cheyenne, Wyo., August 22-25
– Broomfield, Colo., August 26-28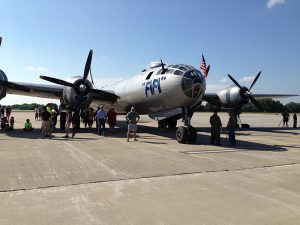 – Grand Junction, Colo., August 31-September 4
– Las Vegas, September 7-11
– Monterrey, Calif., September 14-18
– Modesto, CA, September 21-25
– Sacramento, Calif., September 29-October 2
– Prescott, Ariz., October 5-9
– Lubbock, Texas, October 12-16.
---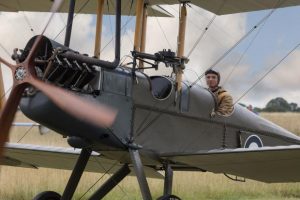 Great AVIATION Quotes
"This is all about fun. You can grab ahold of an airplane here, and literally take your life in both hands. One for the throttle and one for the stick, and you can control your own destiny, free of most rules and regulations. It may not be better than sex, but it's definitely better than the second time. Adrenaline is a narcotic; it may be a naturally induced narcotic, but it is a narcotic. And once you get it movin' around in there, it's a rush like none other, and when this puppy gets movin…" (Alan Preston – air race pilot)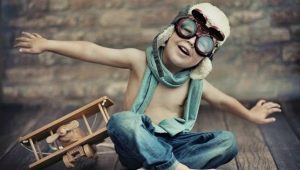 ---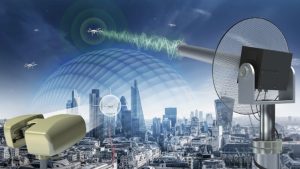 Counter-UAV NEWS
Airbus Defense and Space develops counter-UAV system
Airbus Defense and Space has developed a counter-UAV system that detects UAVs at long ranges and offers electrical countermeasures.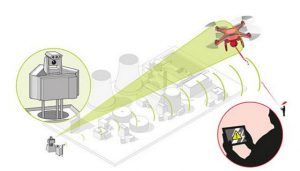 The system combines sensor data with data fusion, signal analysis and jamming technologies and uses operational radars, infrared cameras and direction finders.
This allows the system to identify and assess the threat potential at 5–10 kilometres, interrupt the link between drone and pilot, and track the position of the pilot.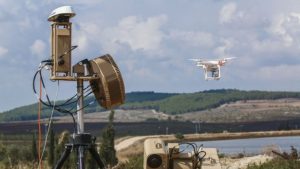 Measures like remote control classification and GPS spoofing can also be used, allowing for a takeover of the UAV.
The system will be available later on this year.
---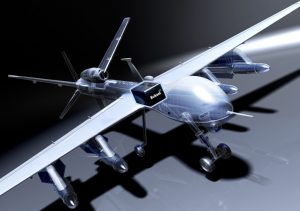 UAV's good NEWS
This new drone battery stores more energy than a Tesla
When it comes to a drone's life, it is all in the battery. Battery power dictates how much weight a drone can carry and how far it can go.
South Korean battery maker Kokam announced a battery for military, commercial and industrial drones, which has an energy density of 265 watt-hours per kilogram. The typical drone battery has an energy density between 150 and 200 Wh/ kg.
For comparison, Tesla Motors Inc. TSLA, +0.04% uses Panasonic cells with about 210 Wh/ kg for its vehicles, which is 20% less energy density than its battery.
The advancement means drones will be able to fly for longer periods of time while having a smaller, more lightweight battery.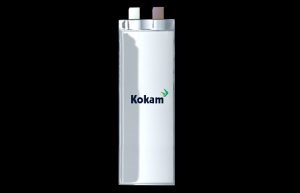 FSX CHICAGO is one of the official sponsors of the KBYF campaign!
https://www.faa.gov/uas/model_aircraft/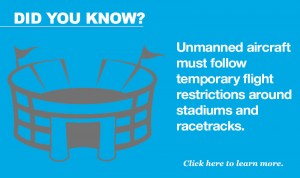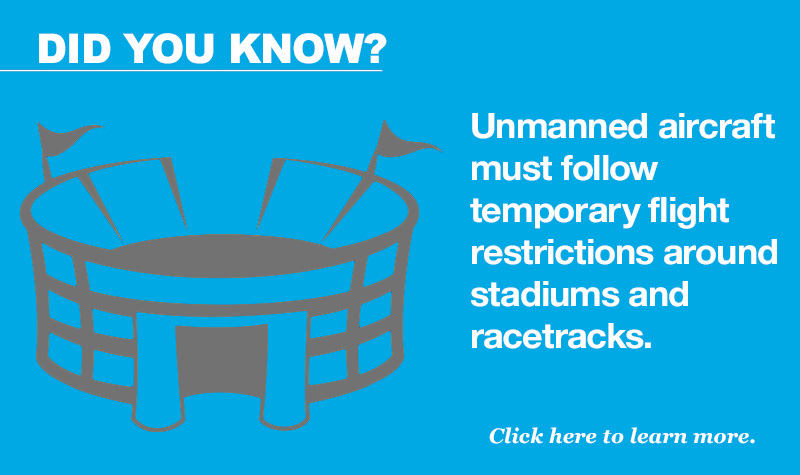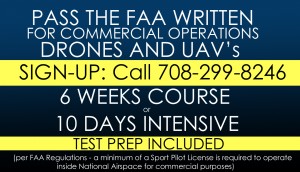 ---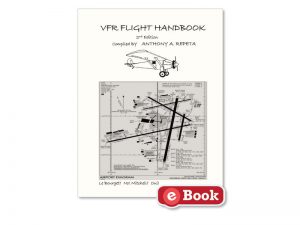 PILOT Training
Second edition of VFR Flight Handbook released
Just released is the second edition of the VFR Flight Handbook, a reference and refresher for pilots who fly VFR in fixed-wing, single-engine aircraft.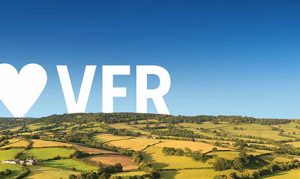 Author Anthony A Repeta has gathered, condensed and organized material from FAA publications and other sources to create the handbook, which includes notes on aircraft operation and the rules, regulations, procedures, normal and emergency, for flying VFR in all classes of airspace.
The information in this ebook provides VFR pilots with the knowledge they need to safely fly anywhere their flying skills, navigational skills, pilot's license, aircraft and confidence will allow.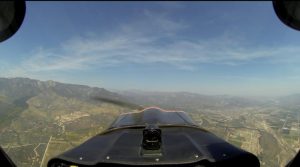 Topics include FAA rules and regulations, aircraft operation, avionics, flight planning and weather, VFR flight services, airports, arrivals and departures, mountain flying, collision avoidance and much more!
This 374-page PDF eBook is illustrated throughout with some color photography and line-art by the author; includes index and bibliography.
http://generalaviationnews.com/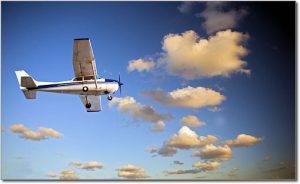 [Anthony A Repeta is a University of Illinois graduate with a degree in Electrical Engineering. He learned to fly in a Cessna 150 and subsequently flew more complex aircraft including the Beechcraft T-34B Mentor and the Mooney 20E].
---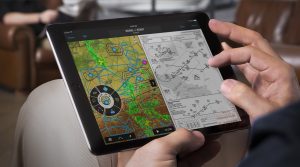 AVIATION technology
Garmin and Cessna collaborate to offer student pilots Garmin Pilot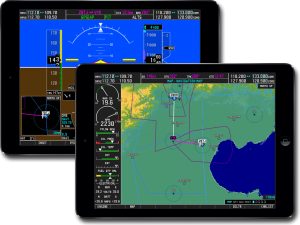 Cessna Aircraft Company reports that student pilots who sign up for the Cessna Flight Training System through the Cessna Pilot Center network will receive a one-year Garmin Pilot subscription. The Garmin Pilot app allows pilots to plan, file, fly and log flights using their Apple or Android tablets and smartphones.
"The Cessna Flight Training System has always provided industry-leading technologies to support the next generation of pilots, from ground to sky. Cessna Pilot Center students learn to fly in the world's leading flight trainer, the Cessna Skyhawk, and now students will also have access to a premium, feature-rich app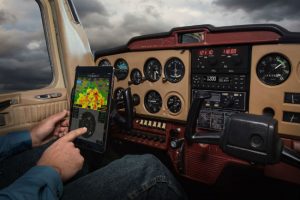 lication backed by Garmin's decades of navigation experience", said Doug May, vice president, Piston Aircraft.
"Using the latest technology simplifies the job of a pilot and makes learning more intuitive. We're thrilled to partner with Garmin to bring this technology to the Cessna Pilot Center network", said Doug May.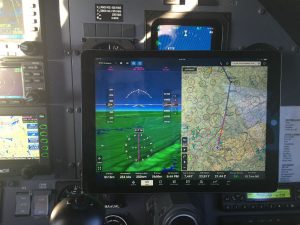 Garmin Pilot incorporates a suite of tools designed specifically for general aviation and corporate pilots. Flight planning, charts, interactive maps, weather briefing resources and navigation capabilities are all included. The app's interface mirrors those on the newest Garmin touchscreen avionics so pilots can go seamlessly from preflight to inflight.
---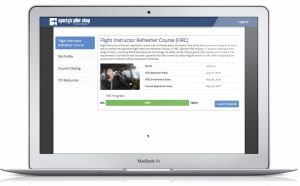 Sporty's offers online Flight Instructor Refresher Course
Flight instructors now have another choice when it comes time to satisfy the CFI renewals.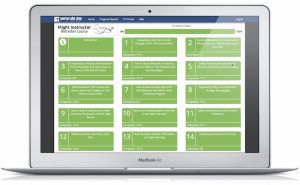 Sporty's online FIRC was created by the instructional staff at Sporty's Academy and comes in an online format universally accessible for PC, Mac, and mobile devices, including iPad/iPhone and Android platforms.
With no software to install, a flight instructor logs in anywhere there is an internet connection and begins training, at his or her own pace, Sporty's officials note.
Sporty's eFIRC contains 17 lessons broken down into learning modules. Topics range from loss of control to how to build a culture of safety, from ethics and professionalism to explaining aerodynamic concepts and teaching night flying.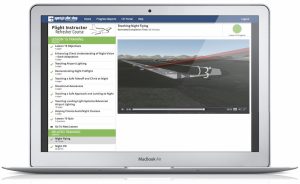 Another module contains information about Transportation Security Administration regulations and what flight instructors need to know to stay out of trouble.
Sporty's eFIRC includes video content. Complete with 3D animations and graphics, video-based learning helps to further explain complex topics, Sporty's officials noted.
Instructors also can access a host of supplemental resources that can be incorporated into everyday teaching activity.
Flight instructors whose instructor credentials have not yet expired are eligible to renew their credentials upon satisfactory completion of the FIRC. The provided graduation certificate is then submitted to a certifying official (aviation safety inspector or approved designated examiner) for renewal. Ground instructors may also receive a graduation certificate to meet the recent experience requirements of §61.217 (c).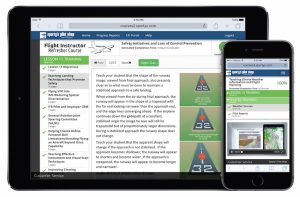 The estimated time to complete the FIRC material and take the required final exam is approximately 16.5 hours.
Sporty's eFIRC will be available in this spring.
The cost of the course, including graduation certificate, is $99.
---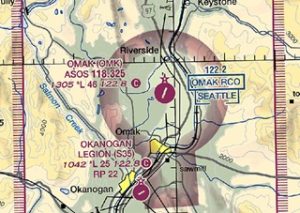 TIP of the week
Nowhere to runup
It's checkride day (congratulations!) and you have been authorized to solo a short distance to the nearby airport where your local designated pilot examiner works. You are generally familiar with that airport from past practice sessions in its traffic pattern, so you have made a confident arrival and a nice landing.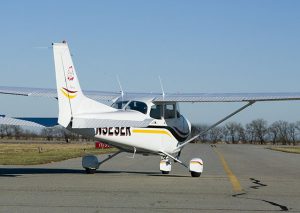 With the ground phase of the checkride complete, you and the DPE are aboard your trainer, ready to do some flying. But as you head out toward the runway in use—which will require a long roll down the lone runway to its takeoff end, absent a parallel taxiway—an uneasy thought comes to mind: Is there a place to taxi off and do an engine runup and pretakeoff checks at the runway's end?
Take the advice of Mary Latimer, a flight instructor and DPE at Wilbarger County Airport in Vernon, Texas: Do not leave the answer to this important question to chance.
Perhaps there is a place to run up on the taxiway that leads from the ramp to the runway. But if there is no "hammerhead" area along the taxiway, that option may be foreclosed. You could perform the pretakeoff checklists before taxiing onto the runway, but if there is traffic following you out, that won't work.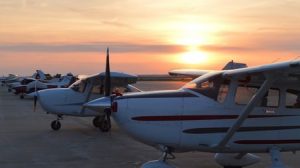 What about running up on the runway, in position for takeoff? Sitting there with your back to the final approach has risks, and might elicit a frown from your examiner. From that location you might do the runup before turning around for takeoff—that is, facing the final approach course—still an awkward scenario, "but at least you'd be facing traffic", Latimer said.
Clearly the ideal place to have done your runup under such circumstances would have been on the ramp (considerately removed from other aircraft), a decision you would have made if you had done your homework by remembering to study the options in advance.
"Not every airport is laid out the way your home airport is", Latimer says, adding that some pilots wrongly assume that if the airport they usually fly from has a certain feature, such as a runup area, other airports will too.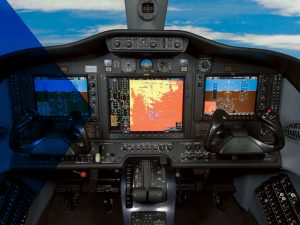 Whatever options you might consider, do not inform your DPE that under the circumstances, you will skip the runup, and take off.
One applicant Latimer flew with made that decision, she said, recalling that the checkride "did not go well".
---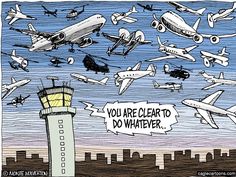 12 Unusual Facts About FLYING Many Don't Know!
1. Airlines overbook their flights: Yes, it's not just a rumour. In fact, it happens to hundred of thousands of passengers every year. Airlines often overbook their flights to ensure that the flight is full, as the general rule of thumb is that 3% of the total plane's passengers don't turn up. As you can imagine, this often makes for some very angry passengers who had planned their trip!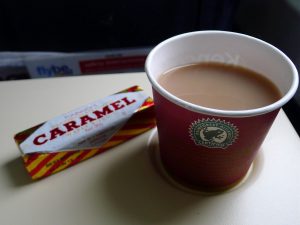 2. Water boils at 90 degrees on a plane: Water on land boils at 100 degrees. On a plane however, the reduced pressure interferes with the boiling process and the water starts to boil at around 90 degrees. This is why it's hard to get a good tasting coffee when you're thousands of feet in the air!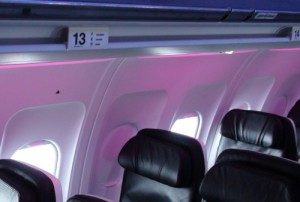 3. Many airline don't have a seat 13:Certain airlines don't include a seat number 13, in a bid to calm superstitious passengers who may already be scared of flying. Reno Air (who were bought in 1999 by American Airlines) introduced this and now many other airlines and their fleet follow suit, including the likes of AirFrance, Lufthansa and Alaska Airlines.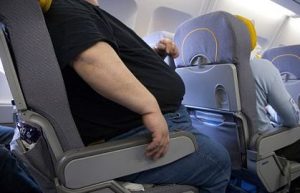 4. Some airlines make overweight people buy 2 seats: Samoa Air were the first to announce that they were to start charging passengers based on their weight. This sparked a debate on how overweight passengers should be treated when flying, It's still a grey area but subsequently Southwest and also American Airlines currently state on their website that you must buy 2 seats if you cannot fit into one.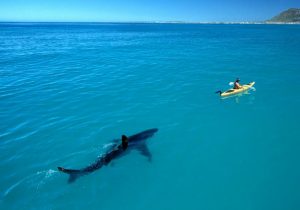 5. There's one in 11 million chance of dying in a plane crash: According to NOVA, 40% of people get anxious about flying, yet statistics show that there is only a 1 in 11 million chance for the average flying American passenger to die in a plane crash. According to the National Geographic website, there is a 1 in 3.7 million chance of an American being attacked by a shark. Yet many more are less afraid to go swimming- riddle us that one!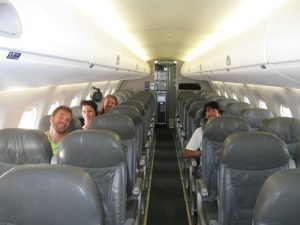 6. Flights are cheaper on Tuesdays, Wednesdays & Saturdays: Most people don't want to fly on these days becuase it doesn't generally tie in well with having days off work. Therefore most airlines reduce their ticket prices to fill these empty seats. The most expensive day to fly, as you can probably guess, is Friday.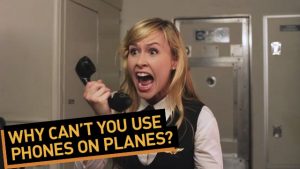 7. Phone signals do not interfere with the plane: Despite years of being told the opposite, it's been proven that phone signals do not interfere with the navigational instruments used on aircraft's. The ban is simply in place to stop communication problems on the ground.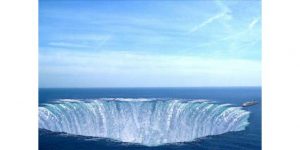 8. Planes fly over the Bermuda Triangle every single day: Many believe that there is a ban on planes flying over the Bermuda Triangle. This is one of the biggest myths ever to have started on the internet. There are many routes for airlines over this route, including most frequently the route from Florida to Bermuda.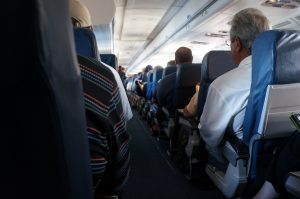 9. You're more likely to survive a plane crash by sitting at the back: If you were the one in 11 million people who was unlucky enough to die in a plane crash, studies by Popular Mechanics revealed that you're 40% more likely to survive by sitting at the back of the plane.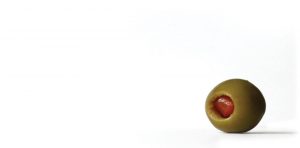 10. American airlines cut costs by removing 1 olive: American airlines made a huge saving of nearly $40,000 one year by simply removing 1 olive from every salad they served on board. Now there's some innovative cost cutting!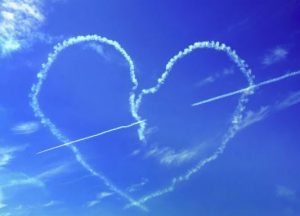 11. Contrails can help us predict the weather: Scientists have been analysing condensation trails left in the sky by planes for many years and have determined that they can be used to predict the weather. Generally, a thin, shorter lasting trail means that there's low humidity and suspected fair weather conditions, whereas a thicker trail often signifies a storm brewing.
12. 20 billion gallons of jet fuel is used every year: MASBI recently reported that the annual usage of jet fuel in the USA is more than 20 billion gallons every single year! Now that's a lot of fuel.
http://blog.us.aviationjobsearch.com/
---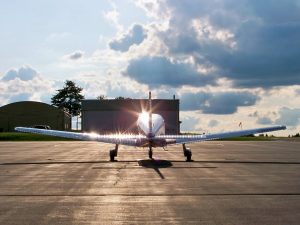 PILOT Stories
Stupid Pilot Tricks
A couple of the really dumb things I did 40 years ago (or was it last year?) and got away with
Don't be tempted to fly irresponsibly. If bravado starts to come over you, stop and think about what could wrong.
Back in the early '70s, I was in the habit of taking two weeks off at Christmas and flying from California to Venice, Fla., to visit my Mom. My wife worked for Douglas Aircraft at the time, and she'd usually file for whatever vacation time she needed to turn what was nearly a nine- or 10-day holiday into two full weeks. I was a freelance journalist, so I worked pretty much 24/7, or as some people believed, I didn't work at all.
In about '73, we loaded up our Bellanca Cruisemaster, a wonderful-handling, wood-and-fabric, four-seat taildragger and pointed the nose east. As usual, we got off late, stopped in Albuquerque for fuel and decided to make a short second leg over to Amarillo for the night.
West Texas was living up to its reputa­tion as one of the windiest places on the trip, with frigid winds gusting to 25 from whatever direction was least convenient. I had about 1,000 hours in the Bellanca, and I was unjustifiably confident I could handle whatever was happening ahead.
We arrived over Amarillo just at sun­set with the wind blowing a strong left crosswind. Shouldn't be a problem, I rea­soned, with more bravado than brains, as I set up for the landing. Amarillo has wide, comfortable runways, and I was confident I could handle the wind.
About a quarter mile out on final with the light failing fast, the tower cleared me to land and commented, "We've had reports of black ice on the runway."
I should have been forewarned, but the message didn't get through. Doesn't sound too tough, I reasoned, as I cross-controlled to maintain the centerline. I touched down 700 feet past the threshold, and in a matter of a second or two, the Bellanca began to weathercock to the left. I tried to correct with full opposite rudder, and eventually, hard right brake, but my efforts at directional control seemed to have no effect. Nothing seemed to be working as the airplane gradually turned a full 180 degrees to the left of its own accord, and I basically just hung on. My wife and I were mere passengers in the West Texas wind.
When we finally came to a stop, we were still on the centerline but facing the opposite direction, with nothing damaged except my pride. The runway was so slick that there had been no side stresses on the airplane. The controller had watched my performance and commented, sarcastically, with a typical Texas drawl, "Bellanca 85N, are you in need of assistance?"
I had landed on an asphalt runway covered with black ice. Nothing was broken or even bent, but it required three airport workers and me manipulating brakes and throttle to steer a broken path, and finally move the airplane to the ramp and get it tucked into a hangar. The lesson: "Don't mess with black ice unless you really know what you're doing." Obviously, I didn't.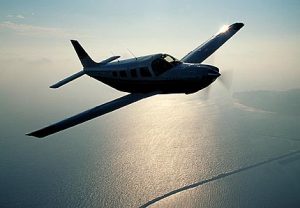 Perhaps ironically, the next example of dumb behavior occurred the following year on the same 2000 nm trip to Florida. I had just had the airplane painted and decided I needed to show it off with a low pass on arrival at Venice.
This time, we got past Lubbock without incident on the first day and stopped at Austin for the night. The following day, I skirted the Gulf Coast to Cross City, Fla., turned south along the coast on one of those Chamber of Commerce days and rode happy tailwinds down to Sarasota. Hoping not to do something dumb in front of my Mom, I called Venice Unicom eight miles out to determine the active runway and check for traffic. I turned west out over the Gulf, then arced back east and lined up for the low pass.
I leveled at 100 feet as I approached the threshold near the beach. There was no one on the radio, and there appeared to be no one in the pattern as I flashed across the numbers.
… except for a red and white Cherokee departing in the opposite direction. He was just lifting off when I saw him. I pulled up hard and broke right. I had a fleeting glimpse of two very surprised Cherokee drivers as I flew by above them.
My immediate reaction was that the Cherokee pilot was an idiot. Then, I realized there were at least two idiots flying at Venice that afternoon. Yes, he had departed on the wrong runway without a radio call, but I had lived in Venice briefly back in the '60s, flown in and out of the airport many times, and I should have remembered there were many NORDO airplanes on the field. Even granted that, I didn't overfly the airport at altitude and make a visual check for traffic before entering the pattern. Not smart.
Fortunately, Mom was late and missed my bird-brain buzz job, so my wife was the only witness to my stupid pilot trick.
I'd like to hope I learned something from both experiences. In the first instance, I was simply too arrogant to admit crosswinds, failing light and black ice might be too much for me to handle. In the second, the whole idea was ill-advised from start to finish.
I promised never to make those same mistakes twice. I'll just have to find some new ones.
http://www.planeandpilotmag.com/
---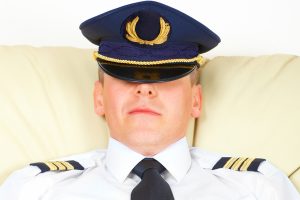 VIDEO of the WEEK: Why to be a Pilot?
Find out why in the video below. Learn to fly with FSX Chicago! Visit www.fsxchicago.comfor more!
---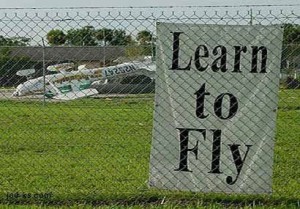 AVIATION Events
Accidents this month in U.S.A
Plane crash lands near airport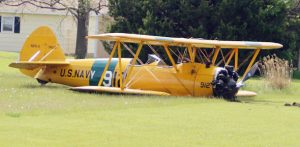 Osage City, 04/28.2016: A 1942 Boeing Stearman with US Navy markings crash landed about one-third of a mile north of the Osage County Airport Thursday afternoon.
Neighbors said the plane crashed around 2:30 p.m. April 28.
"It crashed shortly after taking off", said Margie Mersmann, who lives near the crash site. "Sounded like it clipped some trees. All of a suddenly, it came down".
Her husband checked with the pilot and passenger, who said they we not injured in the accident.
"Two guys were in the plane, and somebody came and got them", Mersmann said. "They came back a couple of times. One of the times they took two parachutes out".
Fred Nech, Osage City Police Chief, said one of the two occupants of the plane had minor scrapes, and both refused medical treatment.
"The plane lost power after takeoff from Osage City Airport and sat down in the 1600 block of Brant Street", Nech said.
More information will be provided once a crash report is available.
———————————————————————
Pilot Escapes Fiery Plane Crash In Baldwin County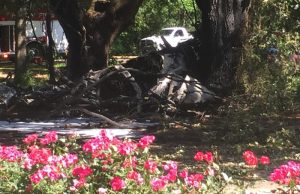 Baldwin County, 04/26/2016: A dramatic scene unfolded Tuesday afternoon in a neighborhood in the Foley when a small, twin engine plane crashed.
The pilot made it out of the plane and lucky to be alive. It appears the pilot clipped some oak trees after take-off in his Cessna 421.
It crashed near a mobile home park at Sunset Circle and Hickory Street. Crews responded quickly and worked to extinguish the flames. At least two fire engine crews and two ambulance crews arrived to help. The crash happened just before 2:30 p.m.
This area is just south of the Foley Municipal Airport. There are also a lot of homes, businesses and oak trees in this area.
——————————————————————
No injuries in Sterling County plane crash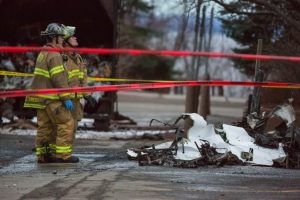 Sterling County, 04/24/2016: A small aircraft crashed on the Cole Ranch, 20 miles south of Sterling City just after 1 p.m., Sunday.
According to a press release from the Texas Department of Public Safety, the plane, a 1965 Cessna 150f piloted by John Gregory of Leander, was travelling from Georgetown with one passenger.
According to the report, while looking for a hunting lease, the pilot landed in the field off of an old runway strip on the ranch.
As the plane went down the runway to lift off, the plane lifted off the ground and then began to move left off its directed path.
The plane started coming back down, striking a pipe fence, causing the plane to flip onto its top.
The scene has been released to the Federal Aviation Administration for investigation.
---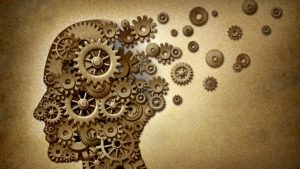 AVIATION Training
Avoiding Cognitive Biases in Aviation
The human brain is an immensely complicated and fascinating system. It has information processing capabilities far beyond that of any computer. It is impossible to understand every single process that the brain is constantly doing on a daily basis. However, there are parts of the brain process that are terribly flawed. In being so quick at information processing, some major mistakes are also constantly being made without notice.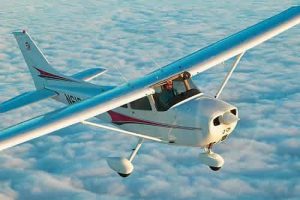 Cognitive biases are psychological tendencies that cause the human brain to draw incorrect conclusions. There is a really good video on Youtube that goes into more detail called "Cognition: How Your Mind can Amazing and Betray You". Basically, your brain is so good at processing information that sometimes it processes the wrong information and causes terrible misunderstandings that you may never realize you have had.
The reason we are discussing this is because it can have a huge effect on pilots. They often have to make split-second decisions completely based on the information immediately available to them. It could be extremely dangerous if they are subconsciously making poor choices because of a bias.
I have compiled a few examples of cognitive biases that would have a negative effect on flight operations. It is important for pilots to understand how these work so that if the time comes that they are in a situation where a cognitive bias is clouding their judgment, they will be able to see through it and make the best choice.
Attention Bias
Humans have a tendency to pay more attention to things that have an emotional aspect to them. If a pilot has a traumatic experience during training, they will likely be more concerned about that issue rather than other issues. A good example of this is a pilot who fixates on avoiding bad weather without paying attention to the rapidly diminishing fuel supply. They likely had a bad experience during training where the weather crept up on them, but they can end up with total fuel starvation without even noticing it.
Confirmation Bias
A person will ignore facts or information that does not conform to their perceived mental model, and will only acknowledge information that agrees with their perception of the situation. This can be particularly hazardous when dealing with emergency situations in an aircraft. Perhaps a light is on that should not be, or an alarm is sounding that you have never heard before. It is easy to ignore other warning signs when you have an idea in your mind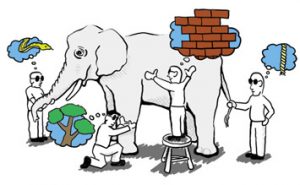 of what the issue may be.
Gambler's Fallacy
This is the tendency to think that future probabilities are altered by past events, when in reality they are unchanged. Some pilots are very superstitious, and this could go to two extremes. A pilot could believe that because they have had thousands of accident-free hours then they will never have any type of accident. On the other hand, a pilot could get in an accident and assume that they are bad luck, or they will never be able to fly safely again.
Never take a dangerous gamble when you are unsure, especially in the world of aviation!
Clustering Illusion
This is the tendency to see patterns where actually none exist. When a pilot is attempting an instrument approach late at night into an airport with extremely low visibility, they are making some of the most vital decisions possible. A pilot suffering from clustering illusion may believe that they see a pattern in the approach plate and follow that when really there is none.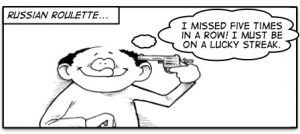 As stated eelier, it is extremely important for pilots to be aware of any subconscious biases that may be affecting their decision-making skills. I believe that every pilot should research cognitive biases and figure out which ones they personally experience the most.
Stay safe out there, and never let your judgment be clouded by a false perception!
Tori Williams for https://blog.globalair.com/
---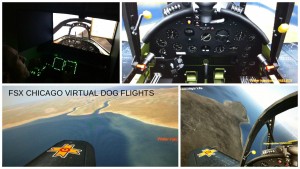 General Aviation is all about having fun! Take a look at our FUN programs and don't delay: join our Flight Center today!
VIRTUAL COMBAT – WORLD WAR II – DOG FLIGHTS!
Bring your friends and make it a night out! Call ahead for availability! 708-299-8246
Bring your combat skills and everything you know about WW2 aviation! On select nights,FSX Chicago becomes… LIVE COMBAT – AFTER DARK! A real time dog flight on virtual skies to see who is the last one standing… or should we say… flying!
Club members have priority and reduced rates! Join us today for as little as $10/month!
For groups and parties, please call 708-299-8246!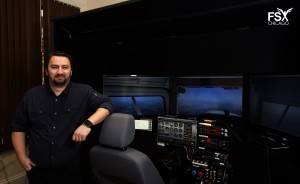 FSX Chicago – Aviation Training Center Chicago – Chicago Flight Simulator
106 S Oak Park Ave, Suite 201, Oak Park, IL 60302
contact@fsxchicago.com
Call/Text (708) 299-8246 / (773) 377-5526

http://www.chicagoflightcenter.com