FSX Chicago Newsletter April 01 – April 15

Just to remind you!
www.flightschoolx.com is now part of FSX Chicago. So, it's easy to get in touch with us!
If you have any aviation stories you would like to share, please send them to fsxchicago@gmail.com and we will publish them in our future editions and directly on our websites!
Are you working on an interesting project? Let the community know!
Did you find something we all should know about?! Send us a quick message to fsxchicago@gmail.com.
We are connected! Help us build the largest Aviation Community in Chicago!
---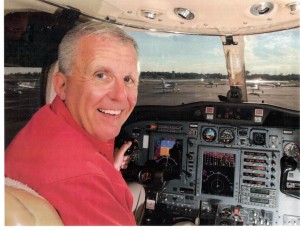 National GA Awards presented: 
Every year for more than 50 years, the General Aviation Awards program and t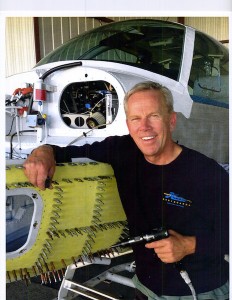 he FAA have recognized aviation professionals for their contributions to general aviation in the fields of flight instruction, aviation maintenance/avionics, and safety.
Recipients of the 2016 National General Aviation Awards are:
– Robert James Hepp of Fairfax Station, Virginia: Certificated Flight Instructor of the Year
– Adrian Allen Eichhorn of McClean, Virginia: Aviation Technician of the Year
– Richard Lawrence Martindell of San Diego, California: FAA Safety Team Representative of the Year.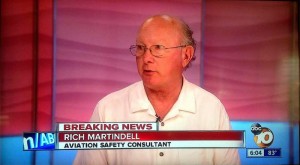 The FAA will present individual plaques to each honoree in July during EAA AirVenture 2016 in Oshkosh, Wisconsin, and their names will be added to the perpetual plaque in the lobby of the EAA AirVenture Museum.
Also included in the prize packages for each honoree is an all-expenses-paid trip to Oshkosh to attend the awards presentation and other special GA Awards activities.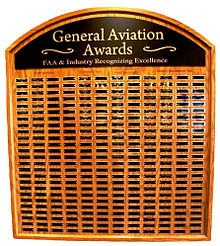 "These awards highlight the important role played by these individuals in promoting aviation education and flight safety", said GA Awards board chairman Arlynn McMahon. "The awards program sponsors are pleased that these outstanding aviation professionals will receive the recognition they so richly deserve before their peers in Oshkosh".
Nominations and applications for 2017 General Aviation Awards will be accepted starting July 1, 2016.
---
AVIATION News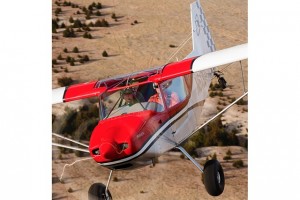 Rans tailwheel airplane approved as light sport
Less expensive than most light sport aircraft, the Rans S-20LS Raven (for light sport) tailwheel aircraft with side-by-side seating for two that started life as a kitplane has FAA approval as a factory-built aircraft. Pilots who fly the $119,000 bush-capable airplane can do so wit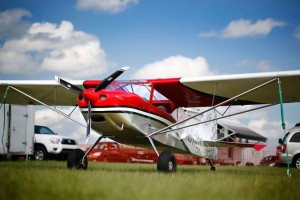 h only a driver's license.
It comes in a variety of horsepower, from 60 through 180, and offers a selection of avionics from traditional analog to Dynon and Garmin glass panels. The engines available to buyers are the Lycoming O-233; Titan O-340; and Rotax 912ULS, 912iS, 914, and when available, the 135-horsepower Rotax 915.
Light Sport category aircraft are limited to two people and a top cruise speed of 120 knots true airspeed with a fixed-pitch propeller. FAA approval of the S-20LS as a light sport aircraft had been expected last year.
The S-20LS first shipped from the factory in Hays, Kansas, 2.5 hours west of Wichita, as a kit aircraft. Rans currently offers seven designs as kits. There are four light sport models: the Raven, S-6LS Coyote II, the S-7LS Courier, and the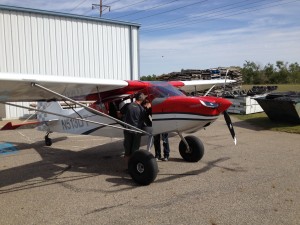 S-19LS Venterra. The low-wing Venterra has been tricked out with leather seats and luxury interior.
---
Piper trims M-class prices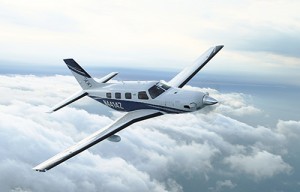 With the new M600 making progress toward first deliveries and its place atop the Piper Aircraft product line, the company announced reduced prices on two of the less costly models in the lineup March 22.
Piper's M500, a variation on the six-seat turboprop already in production with a 500-horsepower Pratt & Whitney PT-6A-42A, can now be had for $1.99 million, down from $2.26 million. The Matrix, powered by a turbocharged Lycoming TIO-540-AE2A, is now priced at $899,000, down from $939,950, the company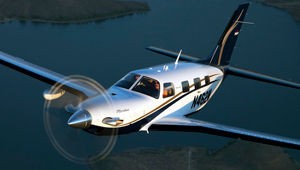 announced. The M600, fitted with a 600-horsepower version of the Pratt & Whitney PT-6A-42A, will top Piper's line at $2.85 million.
The M-class rollout in May marked a significant upgrade in Piper's offerings for the high end of the turboprop single market, and the M600 is designed to compete for a place in corporate fleets. The company reported March 18 that the FAA has issued type inspection authorization, a key step toward eventual certification that marks the beginning of FAA flight test evaluation. The certification program was delayed to the third quarter by design adjustments required to deliver on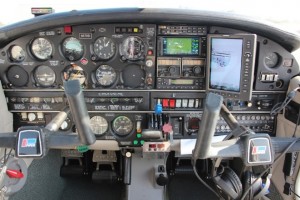 the promised maximum operating speed of 250 knots calibrated airspeed.
In other M-class news, Piper recently announced supplemental type certificate approval of a five-blade composite propeller by Hartzell, available as a factory option on the M500.
---
TRAINING Tips
Training Tip: Rotate, and Wait !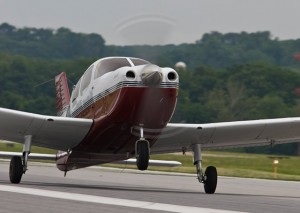 A single-engine trainer is rolling down the runway, accelerating for takeoff. The pilot's feet slide down the pedals to control direction more with rudder than brakes as the flight controls come alive. A perceptible firming of resistance to yoke pressure also confirms the gathering speed. The moment has arrived.
"Rotate".
The pilot always hears her primary flight instructor's voice at the moment she raises the nose to establish the takeoff attitude and maintain it until (after a few more seconds of acceleration) the aircraft smoothly lifts off.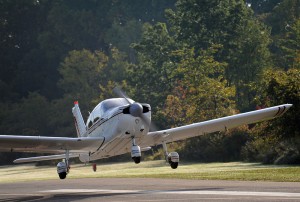 Although it has been years since the pilot and the flight instructor spent their many hours practicing in the traffic pattern, the memory of the verbal cues given during those learning sessions persists, as does the patient and precise technique learned back then.
One of the first insights a student pilot arrives at when mastering the takeoff is that rotation and liftoff are closely related (but not simultaneous) phases.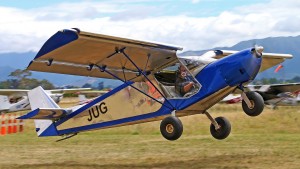 "When all the flight controls become effective during the takeoff roll in a nosewheel-type airplane, back elevator pressure should be gradually applied to raise the nosewheel slightly off the runway, thus establishing the takeoff or lift-off attitude. This is often referred to as "rotating"", explains the Airplane Flying Handbook (page 5-3). It goes on to note that "the airplane is allowed to fly off the ground while in the normal takeoff attitude. Forcing it into the air by applying excessive back-elevator pressure would only result in an excessively high pitch attitude and may delay the takeoff".
That's where the patience required by the method comes in. When liftoff doesn't occur instantaneously with rotating, it's common for a new pilot who mistakes one for the other to continue hauling back on the yoke, a so-called overrotation error that can trigger a number of unintended consequences from prolonging the takeoff run to a departure stall, or a bouncing return to the runway if the nose is hastily forced down.
Under-rotating also has its liabilities (typically an excessively long ground run), so the pilot must learn to recognize the sight picture of the liftoff attitude for the normal takeoff and establish it by positioning the nose of the aircraft relative to the horizon.
Are there exceptions to this rule of rotation? Under conditions such as strong, gusting winds, delaying rotation slightly is sometimes recommended for better control effectiveness once the aircraft leaves the ground.
---
AVIATION technology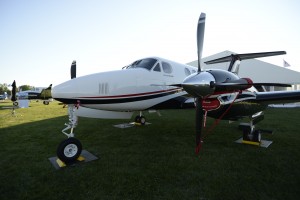 Beechcraft receive EASA certification for Pro Line Fusion aircraft
Beechcraft has announced it has received European Aviation Safety Agency (EASA) certification for its Pro Line Fusion-equipped Beechcraft King Air 350i/ER and 250 turboprop aircraft.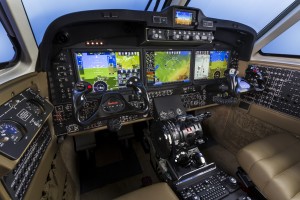 Pro Line Fusion provides the aircraft with a full touch screen flight display system, with three interchangeable high-resolution and touch controlled 14-inch displays.
"We're looking forward to getting the upgraded King Air 350i/ER and 250 into the European marketplace, where owners/operators have responded enthusiastically to the investments we've made in bringing the latest technology, safety and comfort to the cockpit and cabin", said Kriya Shortt, senior vice president, Sales and Marketing.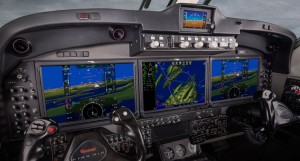 The cabin on the Pro Line Fusion range offers Wi-Fi capability and a personal device-centric cabin environment to allow for a productive flight experience.
---
AVIATION technology
Remos GXiS to hit US market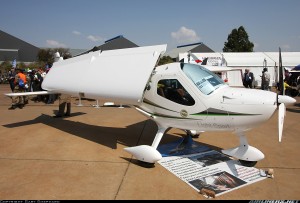 A light sport aircraft that had all but disappeared from the US market, at least in terms of new model sales, is planning a comeback, with a distribution deal now in place and a new model in the works.
German aircraft maker Remos AG recently announced plans to unveil a new design featuring a fuel-injected, 100- horsepower Rotax 912 iS engine at Aero Friedrichshafen in Germany in April. Closer to home, a deal inked in January makes Skybound Aviation
of Cape Girardeau, Missouri, the exclusive North American distributor. Skybound's Mac McCallister said that the new model may arrive in time for EAA AirVenture in Oshkosh, Wisconsin, in July.
Skybound was the last of the American dealers to survive a Remos withdrawal from the US market, having become a dealer in 2012. Skybound provides sport pilot, private pilot, and transition and instrument training (in visual conditions) in two Remos GX models and a simulator.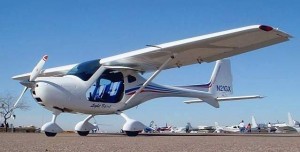 McCallister said Skybound became the exclusive distributor of parts to support the existing Remos fleet in North America in January, though his company had been supporting customers before that status became official. A Remos GX was the AOPA 2010 sweepstakes aircraft.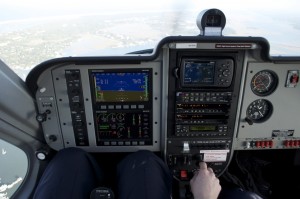 Remos AG officials contacted by email said the price of the new Remos GXiS has not yet been set. The new model will feature both a new engine and new avionics, including a Garmin GTN 750, and 10-inch Dynon touchscreen displays. The Rotax 912 iS can be fired up with the push of a button.
The company announced plans to continue expansion of the dealer network in North America and elsewhere.
---
PILOT Stories: Lessons learned
Mountain flying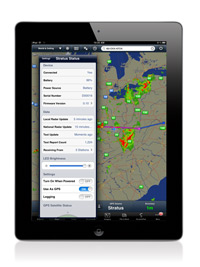 When I took off for Alaska from South Carolina in the summer of 2015, the sum total of my mountain flying experience was a few hours spent airborne years earlier in the Blue Ridge Mountains. That all changed last July when I had the opportunity in a few short weeks to cross the Great Smokies and the Northern Rockies en route to Fairbanks in a Cessna 172.
A popular way to prepare for mountain flying is taking a flying course, usually in one of the western states such as Colorado, Wyoming, Utah or Montana. But such a course was not an option for me.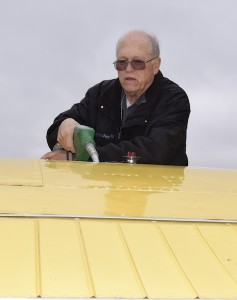 However I was able to put in a good bit of study, some practice flying and engage in plenty of conversation with knowledgeable flyers. All that helped me head into the mountains with a good understanding of what I would face.
"In the mountains the weather changes quick", said Chuck Jarecki, veteran Montana pilot and a founding director of the Recreational Aviation Foundation. "My dad was a professional pilot and he told me get on the telephone and call somewhere where you're going and just ask them about the weather".
On the way to Alaska we tried to use all resources available. In Morganton, N.C., for instance, before the flight across the Great Smokies, my co-pilot and I talked with a briefer on multiple occasions before launching. He let us know that the good weather on the first leg from Marion, S.C., was disintegrating across the mountains.
We checked locations en route for ceilings and forecasts and kept a constant eye on weather information in the cockpit thanks to our Stratus 2 receiver (pictured left).
We also utilized the time-honored method of taking an airborne look-see at the marginal weather along the foothills of the Smokies before deciding it was safe to proceed.
The best decision in the mountains is sometimes not to launch, according to Jarecki.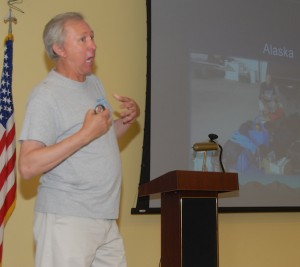 "Don't be in a rush if you're not comfortable", he advises. "Don't push yourself out of your comfort zone. If the weather doesn't look good, stay on the ground. Call around. Don't be afraid to ask the local people for advice. Most people are pretty good about talking to you".
Obviously you need to know exactly where you are in the mountains, but others should know as well, Jarecki said.
"I carry a personal locator beacon", he said. "I always have it in my pocket".
That was the same advice offered by Alaska bush pilot Will Johnson, who said his InReach Explorer satellite communicator is an essential part of his survival kit.
Johnson made a forced landing in the Alaska wilderness in August 2013 but was able to message rescuers with his communicator, a device that was transmitting his location. He also carried a satellite phone that he used to confirm the situation and his intention to walk out.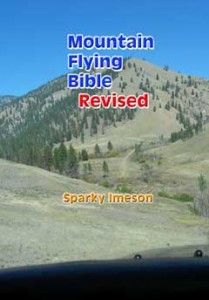 Jarecki, who has flown almost everywhere between Nome and Panama and to the northern tip of Labrador over the past half century, said, "You can be in a situation in the mountains where the only thing you have will be what's fastened to your body. I usually wear a jacket with a bunch of survival items in it. For the big trips I also rent a satellite phone to go with the locator beacon"
"Another thing I practice is slowing the airplane down when things get a little nasty in a mountain valley", he continued. "You can then make a U turn easily and retreat to better conditions".
Another Montana aviator, retired U.S. Air Force pilot Joe Kuberka, taught a mountain flying course to Air Force Academy instructor pilots. He now teaches mountain flying at his Blue Goose Aviation School in Polson, Mont. and is a Montana Mountain Search and Rescue Pilot.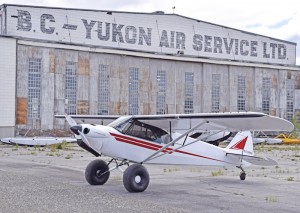 "There is no marginal VFR in the mountains", he noted. "You are either IFR or VFR. There are a lot of areas where there is no weather information in between. Don't push your weather too much".
Kuberka carries a backpack survival kit for every flight. He advises using aviation and highway webcams whenever possible to preview the route of flight and difficult passages.
Kuberka, who will guide pilots on an Alaska Highway flying trip this summer, added, "If you're going to be doing Alaska mountain flying, go to Aviation Webcams Alaska. Start looking at the webcams well before your trip. Ask yourself, if I saw what I saw today, would I go or would I not?".
On many mountain routes, there is often a choke point for bad weather. This can be a particular pass or valley. On the Alaska Highway, veteran pilots warned about the Rancheria Valley between Watson Lake and Whitehorse in the Yukon.
Gerd Mannsperger, a German-born air charter operator for Alpine Aviation in Whitehorse, cautioned, "The weather tends to get backed up around Rancheria and the clouds come down. Be careful going through there".
That's the sort of local knowledge, obtained by asking, that Jarecki talked about.
Handling turbulence and wind will be a large part of your mountain flying education and after only a few hours in the mountains I don't pretend to be an expert. I do know that weather briefers and pilot reports help prepare you for what's up ahead.
On the flight to Alaska we were warned about turbulence on the day we entered the Northern Rocky Mountains. Right on schedule we were banged around by light turbulence entering the first pass at Steamboat out of Fort Nelson, B.C.
Pilots routinely experiment with various altitudes trying to find the sweet spot where there is smoother air. Others recommend following the Sparky Imeson rule.
In Mountain Flying Bible, he wrote, "Fly an altitude equal to one-half of the distance from ground level (not MSL) to mountaintop level. Flying at this altitude does not and cannot guarantee the absence of turbulence, but it does provide a guarantee that you would avoid all destructive rotor turbulence".
In Montana, between Cut Bank and Miles City, we experienced both up and downdrafts. In both cases we did not seek to hold a constant altitude but tried to ride it out. On strong downdrafts I resisted the almost overwhelming instinct to pull back on the yoke, risking an airframe overstress.
The advice from experienced pilot friends echoed what Imeson wrote in his book: "The reason for lowering the nose when a downdraft is encountered is to increase the airspeed and get out of the downdraft faster than if the best rate-of-climb or best angle-of-climb speed is used. It is true that by lowering the nose the vertical speed will increase. But when a slower speed is used, the plane is exposed to the downdraft for a greater period of time and loses more altitude overall".
Thunderstorms and aircraft don't mix well at any time. But in the flatlands, you can often find a way around. In the mountains your options are usually limited by the sides of the valley you're flying.
And we confirmed one of Imeson's warnings about the appearance of such storms: "The visual aspects of the cumulonimbus cloud with radar or stormscope-type equipment often provides surprises. Sometimes the most benign or the most innocent appearing storms will hold surprises".
In our case, we were forced to fly under the extreme edge of a dark cloud mass, the center of which was probably 15 miles away, a distant mass that had a developing cumulonimbus anvil at the 40,000 foot level. That innocent looking shadow of a cloud tip over our aircraft suddenly spit out rain and blew us 500 feet up and 400 down again in seconds.
The passes along the Alaska Highway differ from many of the higher mountains passes in the Lower 48 in that there is a road surface to track through them along the Highway and the passes are all relatively low. The highest is Summit Pass between Watson Lake and Fort Nelson at 4,200 feet.
No matter the elevation, it's mandatory to see the other side of the pass before going in. A bad situation can get worse quickly if you head up to the pass and then make a decision to go through hoping for clearing weather.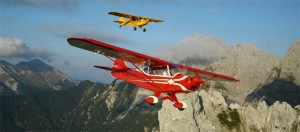 "For the pilot not experienced in mountain flying, be cautious", advises another experienced pilot, Dan Lilja of Plains, Mont. "It's always better to be safe than sorry, especially if the weather is going to deteriorate. Thunderstorms can stop everything"
My suggestions for first time pilots taking on mountainous terrain are:
– Know your aircraft and its capabilities and don't exceed the aircraft's limits or your own as a pilot.
– Study the weather and expect it to change quickly, often for the worse.
– Take a mountain flying course, plus do your reading and talk to experienced pilots.
One final thing. No one is exempt from the dangers of mountain flying. Sparky Imeson, regarded as one of the most skilled mountain flyers in Montana history, was killed March 18, 2009, while on a flight in a Cessna 180 over rugged terrain from Bozeman, Mont., to Helena.
The National Transportation Safety Board final report said the evidence at the site was indicative of a high-speed controlled flight collision with trees and that there was no evidence of any failure or problem with the airframe or the engine prior to the crash.
http://generalaviationnews.com/
---
CRAZY about AVIATION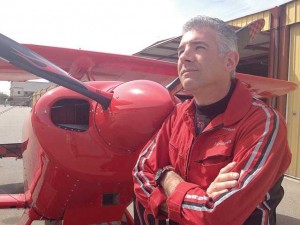 Spencer Suderman Sets Record for Inverted Flat Spins
Aerobatic pilot Spencer Suderman is probably still a little dizzy after his recent stunt of completing 98 inverted spins (no, that's not a typo) in his Sunbird S1X biplane, easily breaking his own previous record.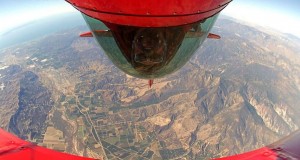 Suderman successfully landed at Yuma International Airport in Arizona after breaking the record, which has kind of become his thing. In March 2014 Suderman broke the last world record (also held by him) at El Centro Naval Air Facility after pulling off 81 inverted spins.
Even though no other aerobatic pilot appears as though they are eager to challenge him, Suderman says he wanted to set the bar as high as he could to make it harder for anyone even thinking about beating his record.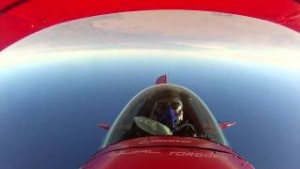 The key to successfully pulling off 98 inverted spins? Climb really high. Oh, and skipping breakfast is a good idea too.
Two official judges from Guinness World Records confirmed that 98 spins were completed. Anybody want to try for 99?
---
AVIATION Safety
Guardian Mobility and TrueNorth Avionics team on new product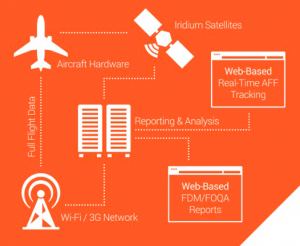 Guardian Mobility has teamed with TrueNorth Avionics to deliver GMI's newest all-in-one tracking, two-way text and voice communications product, the G6.
The G6 system can be installed as a standalone device or integrated with GMI's Flight Data Monitoring (FDM) product, the G7.
New features include touchscreen display, Android and iOS apps for dialing and messaging via any smartphone or tablet, and in-the-field upgrades without required removal of the G6, according to GMI officials.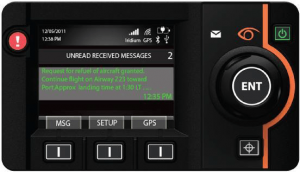 "Our app-based, modular approach to communications systems is a great fit with products like the G6 where we can configure capabilities to meet a variety of requirements", said Mark van Berkel, TrueNorth CEO.
---
AVIATION History
What it Takes to Keep a B-29 Superfortress Flying?
Last month, we looked at the dedication and financial resources that are required to keep a WWII-era P-51 Mustang in flyable condition. It is definitely not for the meek or frugal. As civilian-owned warbirds go, the P-51 probably represents the middle of the road in terms of overhead. Many aspiring warbird owners seek former trainer and liaison aircraft because they are generally much easier and less costly to maintain and operate than fighters. At the opposite end of the scale are large, multi-engine transports and bombers. While there are a few of these pricier treasures in private hangars, they often demand resources that only a diverse and well-funded organization can provide.
When it comes to WWII airplanes, few are bigger and none are more complex than the Boeing B-29 Superfortress. I recently had an opportunity to get an up-close look at FIFI, the only airworthy B-29 in the world. The airplane was at the Vintage Flying Museum in Fort Worth, Texas undergoing off-season maintenance. Just by seeing the huge airplane in the hangar with its massive engines uncowled, it was immediately obvious that it takes a tremendous operation to keep her flying. I later spoke with Kim Pardon and Brad Pilgrim from the Commemorative Air Force (CAF), the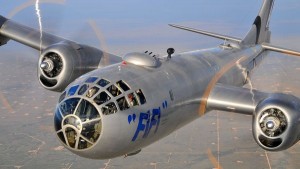 nonprofit organization that has owned and operated FIFI for more than 40 years. They were able to provide an insider's perspective of what's involved to keep FIFI in the air year after year.
Learning About FIFI
The CAF has numerous WWII-era aircraft operating from various airports around the country… including other 4-engined bombers. Yet, FIFI is the only airplane in your fleet that has a full-time crew. What is it about this airplane that demands the extra resources?
Brad Pilgrim – FIFI is probably the most maintenance intensive airplane in the CAF's fleet. In order to keep up with the required maintenance and the flying schedule, we have to keep a couple of full-time mechanics on staff.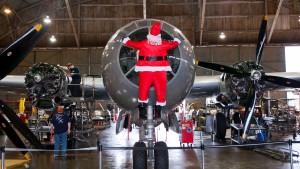 Kim Pardon – FIFI is also the only CAF aircraft that generates the kind of revenue it takes to sustain this level of maintenance. Most other CAF aircraft rely primarily on volunteer maintenance. The organization has a lot of dedicated and talented volunteers. Because we (the B-29 crew) travel almost 24 weeks a year we rely heavily on our paid maintenance staff to travel with us and help us fulfill all of our tour obligations.
What kind of money are we talking about to keep FIFI in the air?
Pilgrim – Fuel, staff, insurance, wear and tear on tires, and other direct operating costs come out to around $10,000 an hour.
Pardon – Last year we had a record gross income of $2.2 million. Every bit of the net income goes back into the airplane either in maintenance or operating expense.
You mentioned fuel. How much AvGas does FIFI burn on a typical flight?
Pilgrim – We generally burn around 400 gallons an hour.
And how much maintenance does a 70+-year-old B-29 require? Can you give an approximate ratio of maintenance hours to flight hours?
Pilgrim – It works out to about 300 hours of maintenance for every 1 hour of flying time.
Pardon – Many of those hours are volunteer maintenance closely directed and overseen by our paid maintenance staff. We rely heavily on volunteer labor and are grateful for it.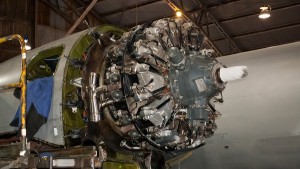 What are some of the typical maintenance tasks that have to be done to keep FIFI airworthy?
Pilgrim – There is a periodic inspection program that is followed for heavy maintenance. The airframe itself is inspected along with the engines. How long this takes is often a matter of what you find wrong. Some of the normal things that get done during the inspections and normal maintenance on the road are: Spark plug changes, magneto timing, tire changes, brake maintenance, control cable rigging, landing gear swings, lubrication of moving parts, oil changes, window replacement, fabric repairs on control surfaces, corrosion repair, along with the normal servicing of the airplane.
What is your biggest challenge, maintenance-wise?
Pilgrim – If you had to nail down one particular challenge, it would be money. I say that because there is very little, maintenance wise, that can't be fixed with large applications of cash. With a lot of money you have the ability to buy parts when you need them, pay more specialty mechanics when you need them and just generally buy what you need when you need it. There is nothing particularly hard about maintaining FIFI. She has the same problems every other airplane has, they are just bigger in scale. If you had the ability to download knowledge from a human brain and keep it for reference, life would be simpler for us. People talk about radial engine maintenance being a lost art. And it is, to a certain extent. But there are so many people who have lifetimes of knowledge about it. It is just a matter of getting it passed on to future generations.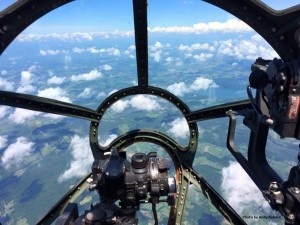 Is it problematic to find spare parts?
Pilgrim – It all depends on the part! Finding serviceable electrical items like the landing gear motors is getting harder to do but not impossible. It usually comes back to money as I mentioned before. The part you need will nearly always exist somewhere. It is just a matter of getting a hold of it. Being the only operator of a B-29 for all these years has allowed us to build up decent spare parts supply. The problem is that most of what we have in any kind of quantity is something that never needs to be replaced. If we don't have a part in hand then it is probably because it is starting to get a little rare. In a lot of instances we have the ability to build parts we need or adapt something from a different airplane.
I heard that it is possible to interchange B-29 parts with those from the Tupolev Tu-4 Bull, the Russian knock-off of the Superfortress. Can you comment on that?
Pilgrim – As far as TU-4 part go: We don't own any Tu-4 parts at all and there are none on FIFI.
In theory there would be a couple of parts that might fit between the two airplanes, but in practicality it wouldn't work.The Russians had three B-29s that they reversed engineered to build the Tu-4.Contrary to what is usually found in books and online, the Tu-4 was far from a direct copy of the B-29. They looked alike but that is pretty much where the similarity ended. Everything was converted to metric dimensions and Russian material was used. The aluminum is a different thickness and alloy. The weapons systems were converted to use Russian guns and ammunition of a different caliber.The tires were very close to the same and could be interchanged but that is truly about it. The is an old story going around that they airplanes were so closely copied that the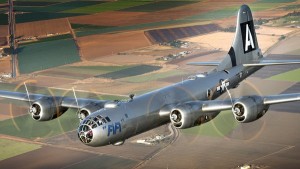 Russians even copied bullet holes and patches. That isn't true. The Russian designers were not stupid and really just took our design, copied it with their own needs in mind and built their version. The story is also told that the Russians copied it right down to the Boeing logo on the rudder pedals and "horn button" on the yoke. That isn't true either. The horn button had the Tupolev logo on it and Cyrillic words. No B-29, from the first prototype to the last one off the assembly line had any type of logo on the rudder pedal. The later they got in production on TU-4s, the less like B-29s they were. Like a lot of the tales behind the Tu-4, it is just propaganda to make it sound like the Russians weren't smart enough to build an airplane on their own. In reality, they have always been smart enough to let somebody else do the hard design work and just copy their efforts and adapt them to their own needs
What aspects of the airplane have been modernized?
Pilgrim – A lot of the instruments are modern. The radios, intercom and navigation system is all modern as well. We try to keep things as original as possible but there is a balance between originality and practicality. The engines we have now are a combination of later model R-3350 engines versus the original but externally most people can't tell a difference. The twin turbo chargers on each engine are removed.
What other things have been changed to demilitarize FIFI?
Pilgrim – All the armor plating has been removed and the electronics for the gun sighting system is gone. The turrets are all hollow with fake machine gun barrels on them. Extra seats have been added for passengers.
The B-29 was notable for being the first bomber with a pressurized fuselage. Do you ever fly FIFI pressurized?
Pilgrim – No, we have never pressurized FIFI. It was decided when the CAF acquired FIFI that she wouldn't be pressurized. Too much wear and tear on the airplane, added maintenance and we don't fly high enough to need it anyhow.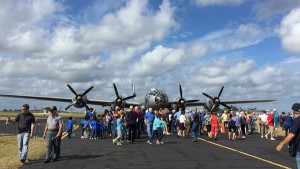 FIFI came to the CAF following a pretty miraculous rescue effort in 1971. Do you know how many man-hours and/or dollars it took to pull that off?
Pilgrim – It is very hard to say how many man-hours went into the initial recovery of FIFI from China Lake. I'd say safely that it was many thousands. The airplane had been abandoned to the elements for over 15 years and they had her ready for the ferry flight to Texas in 9-1/2 weeks. The contractor that did a lot of the work on the airplane in the desert was paid $26,000 for his part. That was in addition to the hundreds of hours that CAF volunteers and employees put in before the recovery flight. During the 3 year restoration after FIFI arrived in Texas, the hours were in the thousands and the expenditures were in multi thousands. I've got most of the records from that time period but I just haven't had a chance to go through it all and figure exactly what was spent.
Pardon – What we think is remarkable is that on top of all of the money and those passionate hours that saved the airplane, we have continued to generate millions of dollars and inspire volunteers to spend thousands and thousands of hours to keep this airplane flying for over 40 years. We're very proud of that.
FIFI is a well-known travelling ambassador for the CAF. What does the tour look like for 2016?
Pardon – The AirPower History Tour had 30 tour stops last year including air show events. We generally do four 6-week tours per year. Last year we flew around 100 ride flights in the B-29. Our 2016 schedule is starting to take shape. We will travel in Florida starting late February through early April. Our second tour will start in Birmingham in late May and continue over to the Mid-Atlantic states then up through New York before heading back to the Midwest. Our late summer tour takes us from the Midwest all the way to the California coast then back to Lubbock before heading home for the winter. Tour stop information can be found atwww.AirPowerTour.org. We are still fine tuning the schedule so fans should check back every couple of weeks for more information.
Can you describe a typical "ride" flight in FIFI?
Pilgrim – When the passengers are all accounted for, we gather them at the nose of the airplane for a safety briefing. We tell them a little about the airplane and introduce the crew. We make a point to ask the passengers if any of them are veterans or if anybody has a personal connection to the B-29. If we know somebody is a B-29 veteran we ask them to tell us all a little about what they did in the military. We tell everybody the planned route of flight, give them a safety briefing and then load up. As soon as we get in the air, we let everybody know they are free to get up and move around. We fly around for about 30 minutes and then get everyone back in their seats just before landing.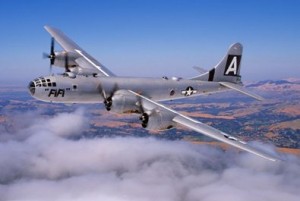 Although I've now been around FIFI up close, I've still never heard the growl of her engines or seen her take to the sky. I plan to remedy that shortcoming this fall when FIFI visits Lubbock. If seeing (or flying in) a functioning B-29 is on your bucket list as well, check the tour schedule and see if FIFI will be in your area.
My thanks to Kim Pardon, Brad Pilgrim and all of the other people in the CAF who work hard to keep this historic aircraft flying and take her around the country for all to see.
Terry Dunn for http://www.tested.com/
---
UAV NEWS
Submarine Drone Can Swim For Months And Then Fly Away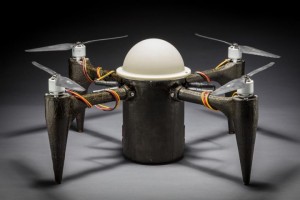 CRACUNS is the James Bond-esque spy drone of the future, a waterproof UAV that can survive two months in briny water intact. While fully submergible, CRACUNS can rise from the depths and take to the air.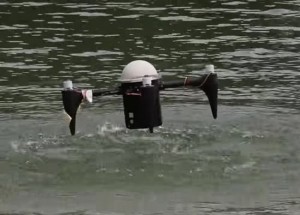 The vehicle, which carries the full name Corrosion Resistant Aerial Covert Unmanned Nautical System, is intended to be placed outside submarines where it can be deployed to the sea floor, lying in waiting for two months with a suite of surveillance gear. When it needs to be retrieved, it can re-surface and make its way back to the ship.
CRACUNS was built by the Johns Hopkins University Applied Physics Laboratory, the same lab that built the New Horizons Pluto probe for NASA.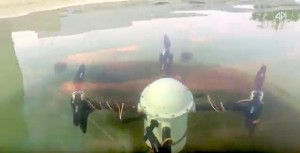 The instrument payload is kept in a submergible container inside the drone body, while the exterior drone is protected by off-the-shelf parts, driving down the cost.
http://www.popularmechanics.com/
---
UAV NEWS
First "Urban" Drone Delivery Test A Success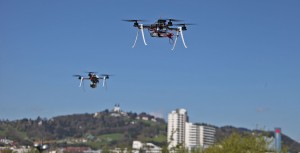 The first FAA-sanctioned drone delivery in a built-up area occurred in Hawthorne, Nevada, two weeks ago and Flirtey, the company behind the milestone, says it plans more approved tests in more complicated environments in the near future.
The test happened March 10 but was announced Friday. The eight-rotor drone autonomously flew a preprogrammed half-mile route to drop a box, suspended from a rope, filled with food, water and first aid supplies in front of an empty house in a vacant Hawthorne neighborhood. A standby pilot was on hand but wasn't needed.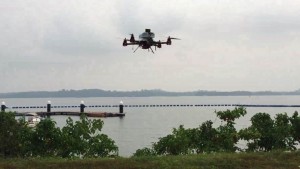 Hawthorne is a town of about 3,500 in west central Nevada and most of its residents work in a nearby Army ammunition storage depot. The test was filmed for a future ABC-TV documentary.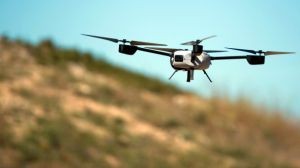 "Conducting the first drone delivery in an urban setting is a major achievement, taking us closer to the day that drones make regular deliveries to your front doorstep", Flirtey CEO Matt Sweeney said.
The test came eight months after Flirtey dropped medical supplies to an isolated rural clinic in Virginia.
Although Amazon gets most of the attention for its drone delivery plans, Sweeney said Flirtey is on track to be the first commercial service.
The next test will involve a delivery in an "urban populated area".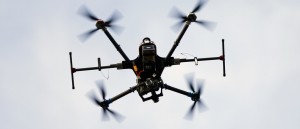 Flirtey is an Australian company that recently moved to Reno and is working with the Nevada Advanced Autonomous Systems Innovation Center at the University of Nevada, Reno.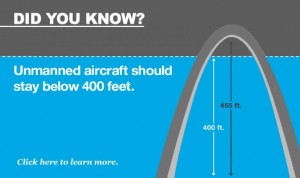 ---
AVIATION Technology
The No 1 rule about an air-oil separator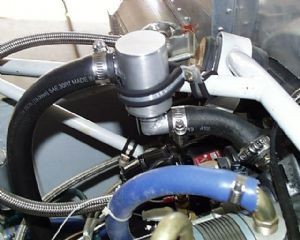 We wrote, recently, about the importance of getting your oil temperature up to around 180°F so that your engine would boil off the moisture in your crankcase. This is critical for all engines, but for engines with air-oil separators, that may not be enough.
An air-oil separator is a useful piece of equipment, but must be installed correctly.
As an aircraft engine increases in hours, it may see increased ring wear, which can reduce the sealing performance of the engine. This means that more combustion gases get past the rings and blow into the crankcase.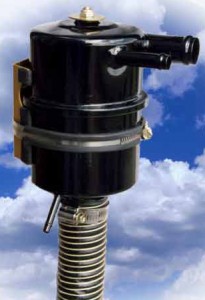 This "blow-by" will usually vaporize some engine oil that is in the ring belt area. When the blow-by reaches the crankcase, it is sucked out the breather tube into the atmosphere where the oil is instantly condensed and usually sticks to the belly of your aircraft.
Some people say that the oil will make your aircraft slippery so it goes through the air better, but most people do not like the looks of it and the fact that the plane "marks its territory" once it is parked.
To reduce this problem, some people have installed air-oil separators. The principle for these separators is that they are designed to cool the blow-by gas leaving the engine so that the oil will condense back to a liquid state.
The equipment is set up in such a way so that the condensed oil is returned to the crankcase and then only the combustion gases are blown out the breather. Does anyone see a problem here?
Many years ago, we found some engines with air-oil separators that were having rusting problems even though the oil temperatures were in that 180°F range.
On one of these aircraft, they installed a container between the separator unit and the crankcase. I was shocked when we looked at what was in the container. It was a mixture of water and oil that looked like dirty mayonnaise.
The problem was that the separator unit was not located in the proper location, so it was running at a temperature that condensed both the oil and the water vapor in the blow-by gases and returned it to the crankcase.
The pilot had gone to all of the work to get the crankcase oil temperature up to boil off the moisture, but the separator just returned it to the crankcase.
So are air-oil separators bad? No, but it is very critical that they are installed correctly so that the separator unit is well above 212°F during flight, even in cool weather.
Many people will install the unit in a more convenient location where cool air may reduce the temperature enough so that the unit can condense the water vapor.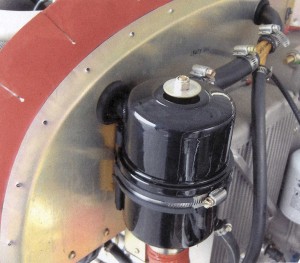 If you have an air-oil separator on your aircraft, you should install a temporary temperature gauge on the separator unit itself so that you can monitor the temperature in normal cruise conditions. If your separator unit is around 212°F or less, you may need to relocate it to a spot where it gets less cooling air flow and/or more engine heat.
---
TIP of the week
Aircraft maintenance: Injector maintenance leads to power loss
Tips to avoid maintenance-induced failures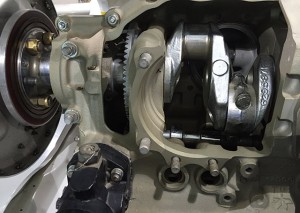 This case comes to us from David Fisher, who flies a Mooney M20M. The aircraft had been running a bit rough at idle (a frequent issue for this aircraft/engine combination), so the aircraft was brought into the shop for an injector cleaning. This wasn't a bad call on the owner's part, because rough idle is often caused by dirty injectors and cleaning them is an economical first step in diagnosing the issue.
Following the routine preventive maintenance, the shop's ferry pilot flew the aircraft back to the owner (and the owner returned the favor with a round trip to return the ferry pilot back to the shop). This trip put about an hour of time on the engine, post-maintenance. The owner selected a relatively short runway for the final leg of the trip to bring the airplane home. Having already put an hour on the engine after the injector cleaning, his confidence was high that the aircraft was out of the "post-maintenance woods".
Unfortunately, that wasn't the case. Just after rotation on takeoff, the engine started running very rough, back fired, lost power, and trailed black smoke. It was too late to abort the landing, as the pilot was staring straight ahead at a line of hangars. Fortunately, he managed the emergency skillfully, finding a path between two hangars (in case the aircraft stopped climbing altogether) while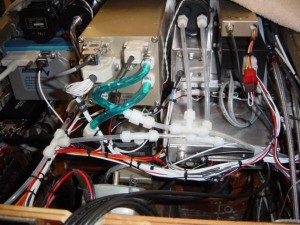 looking for a suitable field in case of full power loss. The tower cleared him to land any runway, which they could have done with hand signals since the aircraft was about eye level with the tower while slowly turning downwind. He pulled the power back, the engine began running smoothly again, and the landing was smooth and uneventful.
During the post-incident investigation, the mechanic found pieces of rubber fuel line clogging the injectors on three cylinders. The injectors have a small metal "barb" on which the short section of rubber hose slides over and is secured by clamps. It is believed that, during the process of removing the hose from the barbed connectors, cleaning the injectors and reconnecting the hose, the mechanic scraped off pieces of the inside of the hose that found their way into the injectors. They had been floating in the fuel system, slowly working their way into the injectors during the first legs of the post-maintenance flight.
The backfire and thick trail of black smoke was caused by the three non-clogged cylinders running excessively rich while the other three were starved for fuel. Pulling the power solved the over-rich problem, restoring the engine to partial power.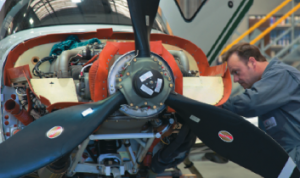 The owner reports that the airplane was only 5 years old and the hoses were still soft and compliant at the time of maintenance. Ensuring that all of the flexible hoses on the aircraft are inspected and replaced on both condition and age is critical, but that doesn't cover every failure case. It's also critical to inspect hoses after removal and ensure that they are free of contaminants before putting everything back together.
Fisher's own words convey some of the lessons to be learned: "Fortunately training, calmness and my long time flying mentors voice in the back of my head came through loud and clear, "Just fly the plane, just fly the plane, just fly the plane". A simple mistake turned into a life-long flying experience. No maintenance is routine. I won't take any passengers and always plan a few hours solo in good weather after any maintenance".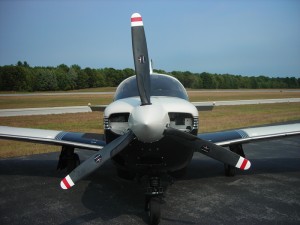 When we perform preventive or repair maintenance on an aircraft, we run the risk of introducing a maintenance-induced failure. This is only one case, but it helps us understand why we need to be extremely careful and systemic with all aircraft maintenance. Attention to detail matters and we should always carefully weigh the risks of the task with the benefits.
---
AVIATION News
What You Should Know About the New Student Pilot Certificate?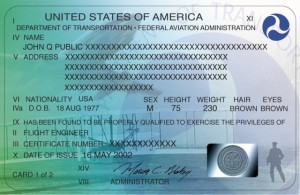 New changes to FAA student pilot certificates are coming our way, and although there was an initial display of panic from some members of the flight training community, the new student pilot certificate rule might just be a good thing. Here's what you need to know about the new rule, which begins April 1st, 2016:
01. The Details
First, don't panic. Although students could have a delay in getting their student pilot certificates, it's not all bad news. Here's the scoop:
– Students won't have to go to the FSDO to get a student pilot certificate. FAA certified flight instructors, designated pilot examiners, Part 141 programs, and the FSDO will be all able to accept and submit applications for student pilot certificates. The student pilot applicant will have to show up in person and bring a photo ID to verify identity.
– The new student pilot certificate will not expire, which brings it in line with the other certifications.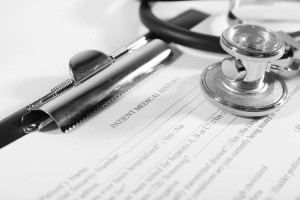 – Instructors will no longer have to endorse both the student's logbook and the student pilot certificate. Only one endorsement will be necessary from now on, which simplifies the process.
– The student pilot applications will go through some kind of TSA approval process, which, whether we like it or not, should add a layer of security to flight training that we don't currently have.
– Student pilots who already have a paper student pilot certificate may continue to use it until it expires, or may choose to obtain a new plastic student pilot certificate from the FAA.
02. What could possibly go wrong?
Okay, so we know that it won't be a perfect process, and as with any new process, there are sure to be frustrations involved. The biggest frustration that people foresee is that there will be a delay in the processing of student pilot applications. The FAA says it will process the applications as quickly as possible, but that it could take weeks or even months before the student receives the new plastic pilot certificate in the mail.
This delay in processing will potentially make it impossible for student pilots to solo right when they're ready to. Some students, especially those in fast-paced flight training programs, will get to the potential solo flight in a matter of days or weeks, and will be left waiting on a student pilot certificate to arrive in the mail. This can be a source of frustration, to be sure.
Finally, should a student pilot applicant be denied a student pilot certificate based on information gleaned from the TSA check, the student will be faced with an appeals process that, as we all know, could take an extended amount of time. This, perhaps, will be the greatest source of frustration for those who may be "flagged" in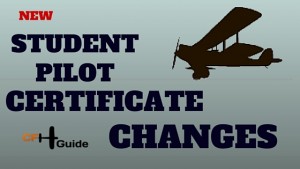 the system for some reason, but who are otherwise eligible for a student pilot certificate. And perhaps, sadly, we'll lose a few potential student pilots to yet another lengthy appeals process.
What do you think about the new student pilot application rules? A good thing or bad?
---
IFR Fix
Searching for "go"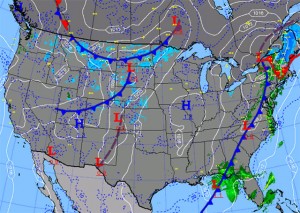 It's a dreary predawn in the Northeast as a spring storm system that has lashed the South and Midwest arrives on the doorstep. Fortunately you have the day off from work; otherwise you would be outside scraping a layer of ice off your car's windshield, the product of a freezing drizzle that began falling overnight.
For now, icy weather conditions cast doubt on prospects for a local IFR practice flight. The local airport's METAR says, "02005KT 1 1/4SM -FZDZ BR OVC004 M05/M06 A2991 RMK AO2".
The terminal forecast offers some hope in suggesting that the approaching warm front will bring surface temperatures above freezing by 1100Z: "FM250800 09007KT 3SM -FZDZSN OVC010 FM251000 10007KT 3SM -FZRA OVC003 FM251100 11006KT 2SM -RA BR OVC003 FM251700 17004KT 1SM -RA BR OVC003 FM252100 25005KT 1SM BR OVC008".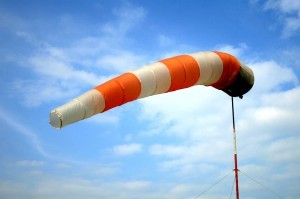 However, with that plus come some significant minuses, including multiple cloud layers and low IFR conditions persisting late into the day.
Quite a juicy picture to regard as an exercise in seeing how a localized slice of weather data reflects a larger picture. To arrive at "go", a pilot must match up elements of the two.
Take the temperature/dew point information in the surface observation: It reports below-freezing temperatures (the "M" in "M05/M06" signifies "minus" temperatures in degrees Celsius) and shows a spread of only one degree. That, taken with the light wind, explains the mist condition and the mile-and-a-quarter visibility.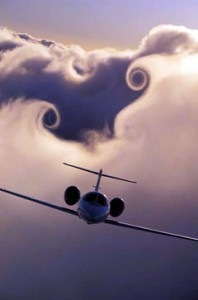 Obviously the air has to be warmer aloft to produce the light freezing drizzle that is coating your car and any aircraft that aren't tucked in a hangar. You can spot the implied temperature inversion in the winds aloft forecast, valid through 1500Z. It is predicting 5 degrees Celsius at 6,000 feet, with winds "3251". At 9,000 feet you reach the forecast 0 degrees Celsius level, and note that that too is warmer than the current surface temperature. Even at 3,000 feet, winds are ripping along at "2140", evidence of the system's strength.
When does it all clear out? There's no hint in the terminal forecast, which carries the low overcast and visibility, and mist to the end of the forecast period.
Some indication may lurk in the area forecast (you will recall that area forecasts will be replaced soon by graphics-based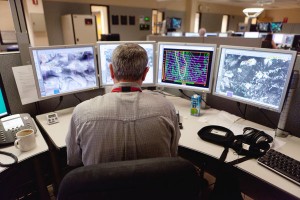 substitutes), which has conditions improving to MVFR by 2100Z, with a cold front across the area by 0300Z.
Check weather again later. Check often, and if you decide it's a go, check again.
---
AVIATION training
FlightSimCon set for June 11, 12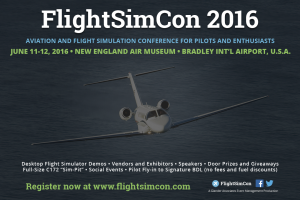 FlightSimCon, an annual gathering for pilots and aviation enthusiasts, will take place June 11 and 12 at the New England Air Museum in Windsor Locks, Connecticut.
The event features seminars and panel discussions from "sim pit" builders, flight dispatchers, a tactical helicopter pilot and accident investigator, and developers from flight simulation add-on and platform creators.
Freelance journalist and sim enthusiast Peter Wright, who hosts the Frooglesim YouTube channel, headlines the s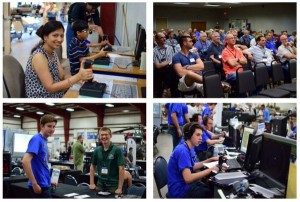 peaker lineup.
An exhibit hall will allow participants to try out simulator equipment and participate in live demonstrations.
The $60 registration fee includes admission to the show plus admission to the New England Air Museum's collection of display aircraft. Group discounts are available, as are discounts for students and student pilots.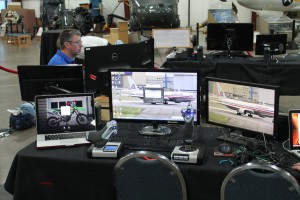 In addition, FlightSimCon has partnered with Signature Flight Support at Bradley International Airport to offer fuel and parking discounts. Contact Signature directly and reference FlightSimCon for more information.
---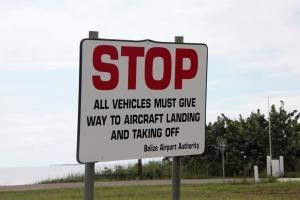 Awesome aviation facts
The mere fact that a machine weighing a couple of tons can be airborne for extended periods of time is awesome. But there's a whole lot more…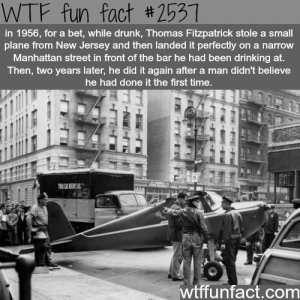 01. Man set a record for eating an entire plane
Yes, we kid you not, some individual actually ate an entire plane. Michel Lotito first started off with things like light bulbs, razor blades, glass bottles and broccoli before he attempted this weird record. His peculiar penchant for chewing on all things hard and crusty eventually whittled his teeth down to tiny stumps but that did not stop him. In the 90's, he spent two years eating his way through a Cessna 150. Admittedly he first had to break it up using various methods such as a sledgehammer, acetylene torch, and bottle cutter but he reportedly bit off pieces of glass parts directly from the plane in a move to keep it real. Lotito eventually died at the age of 57, due to natural causes though.
02. Word dexterity
Did you know Stewardess is the longest word in the English language typed with just the left hand on a desktop keyboard? You just tried it didn't you!?
03. Lost baggage
BA lost the luggage of an average of nine passengers on every jumbo jet flight in the first half of 2008, according to a study done by the Association of European Airlines.
04. Higher sense of taste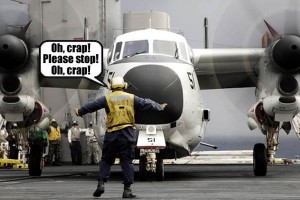 German airline Lufthansa commissioned a study to find out why people prefer to drink tomato juice up in the air, when usually they wouldn't. Yes, ground-breaking stuff. The study does however offer insight into our perception of flavours at high altitudes. Air pressure conditions in planes reduce our ability to taste properly. Salt and sugar all taste weaker when in the air while our smell and taste detection thresholds are higher under lower pressure on the ground. The findings helped Lufthansa improve their inflight meal offerings.
05. More food for thought
Air plane food is not the most interesting part of air travel that's for sure but it is an essential part of the flight for some. Even more so for pilots apparently. While people have in fact found the odd maggot in their meal, airports do remain extremely strict on food regulations and safety. Although the pre-made meals are regarded safe, food related illness remains a universal risk. For this reason, most airlines have their pilots eat different meals. It minimizes the threat of illness, ensuring the safety of at least one pilot! But we can't guarantee what happens when the pilots fall asleep.
06. What's in a name?
Do you know what KLM stands for? Koninklijke Luchtvaart Maatschappij NV (Royal Aviation Company) to be exact. It also happens to be the worlds' oldest airline, established in 1919, with its maiden voyage taking flight in 1920 between Amsterdam and London. As for the second oldest? It's Qantas (Originally an acronym for Queensland and Northern Territory Aerial Services), which was formed in 1920 and has the best safety record with no fatal crashes in their history.
07. Most expensive ticket
The world's most expensive plane ticket cost Sydney millionaire Julian Hayward, an amazing $123 000, after being the first person to buy a seat on the A380 maiden flight between Singapore and Sydney in 2007.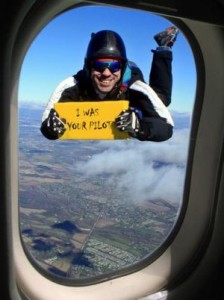 08. First flight attendants
United hired the first female flight attendant in the 30's. Ellen Church, a 25-year-old registered nurse made history and in turn started a trend of female nurses working on airplanes, completely replacing men by 1936. Requirements for the job back then included weighing no more than 115 pounds (52 kg), being a nurse and un-married. Interestingly enough, Heinrich Kubis was Germany's and the world's first flight attendant, in 1912. These days the job requirements may have eased slightly for both males and females, but tattoos are apparently a no-no.
09. Fuel efficiency
There are approximately 200,000 flights every day around the world. 70% of aircraft in service today are over 70% more fuel-efficient per seat kilometre, than the first jets in the 60s. Here's to greener skies.
10. Lifting you up
The Wing-span of the A380 is longer than the aircraft itself. Wingspan: 80m, Length: 72.7m. While a Boeing 747s wing-span is longer than the Wright Brothers first flight (120ft).
11. Mile-high virginity escapade
Catarina Migliorini of Brazil auctioned off her virginity for $780 000 to a Japanese man only known as Natsu. To avoid any legal problems, the one-hour session with the girl took place on an airplane flying over international waters. Migliorini is believed to have donated a portion of her payment to charities building homes for the poor in her native state in Brazil. So romantic and packed with philanthropic intentions.
12. Save our souls
Did you know the "MAYDAY" is derived from the French word m'aidez, which means help me? We won't say what word is used when you annoy the flight crew by repeatedly using the attendant button.
13. To and fro
In 2012, 1,715 airlines operated a fleet of 23,000 aircraft, serving 3,750 airports, through a route network of several million miles, managed by 160 air navigation service providers. As for the world's longest flight, that title is held by Turkish Airlines.
14. Extreme avoidance of baggage charges
New airline fees are always cropping up. One man preparing to board a flight to Nairobi, Kenya from China's Guangzhou Baiyun International Airport went to unusual lengths to avoid paying an airline's extra baggage charge. When told of his overweight luggage dilemma, the unidentified man reportedly removed 70 items of clothing (including 60 shirts and nine pairs of jeans) from his case and proceeded to put it. But his woes did not end there. He avoided paying extra only to be pulled up at the metal detector where he was forced to undergo a full body search.
15. Is age nothing but a number?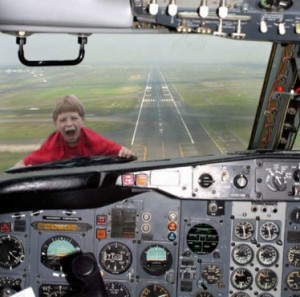 The average age of commercial aircraft is reportedly 19 years, which seems a bit old to us?
16. Finer things in flight
British Airways was once the world's largest purchaser of Champagne, with passengers drinking a minimum of 90,000 cases every year. But Lufthansa is the world's largest purchaser of Caviar, buying over 10 tons per year.
17. Load up on the water
An air traveller can lose approximately 1.5 litres of water from the body during a 3 hour flight.
18. For the love of the upgrade
Only around 25% of first class passengers pay full fare. The rest are upgrades, frequent fliers and airline employees. It is also estimated that a mere 5% of the world's population has never been on a plane.
19. Hijacking alert?
Can you believe that hijacking of aircraft was not officially outlawed until 1961?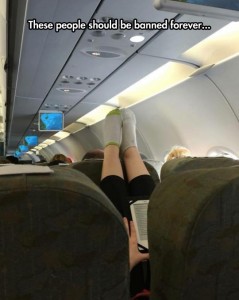 20. A mile-high operation
What do you do if you crash your motorcycle on the way to the airport? If you're Paula Dixon, you board the plane. This is exactly what happened back in 1995. Once on the airplane she started complaining of chest pains. Angus Wallace, Britain's most respected orthopaedic surgeon at the time, assessed Dixon and determined that she was most likely suffering from tension pneumothorax, meaning her rib had punctured the membrane around her lung, breaking the airtight seal in her chest cavity. Wallace decided to operate on Dixon 35,000 feet in the air. He used part of a coat hanger sterilized with brandy to insert a tube into her chest cavity. Dixon quickly recovered as the procedure allowed air to escape and decompress her chest. As for the brandy? Wallace said he drank it after the operation.
---
AVIATION Training
How to land an airplane if you are not a pilot?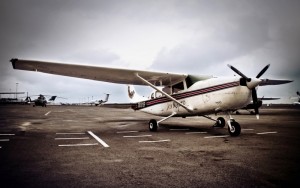 Q: "Can I land a plane? I have X years of flight simulator experience".
Short answer is: history shows you will probably die. Probably not because it is difficult but because you don't know what you don't know. Flight simulators distort important aspects of landing airplanes: your awesome 200 degrees/3D vision, the muscle mechanics of flying and the notion of distance. In fact, flight simulators are harder than the real thing. Yet, many in the flight school I teach landed without the need for intervention in their first flight. I landed an airplane for the first time when I was 11 years old. With a bit of luck you can do this by yourself. So, in case of an emergency, this is what you could do…
There are many types of airplanes, but when it comes to landing there is pretty much two classes: heavy and light. This is more related to lift/weight ratio (and wing type) than actual the size of the airplane. I will show you how you can land light airplanes in the easiest way possible, as long as first you open any flight simulator right now (xplane for iphone is ok) and understand the basic controls (pitch, roll, yaw) and the relationship between speed and angle of attack. Playing with it for 10 minutes (at low speeds) should suffice. The basic mechanics are good enough. Keep in mind that brains are incredible machines and can learn things automagically, but you need to stay calm. For instance, my wife learned to keep an airplane flying without one single instruction.
The pilot died, now what?

1. Stay calm, take control
Flying airplanes is easy, stay calm. Your only goal now is to take control. The first thing you will do is put your hands in the yoke (or stick). Do not make sudden moves. Airplanes are not like cars, inputs must be very subtle and smooth. If the airplane is not leveled you will instinctively and smoothly move the yoke to make the airplane level against the horizon. At this point the plane will be likely going up or down a bit (maybe you are not even aware of that), don't worry about this now. Check if the pilot's body is blocking or pushing anything, check if the pedals are clear. (don't touch the pedals). The throttle is the black (or gray) lever on the middle of the panel or between the seats. Now, push the throttle forward until the end to feel where the end is and than pull back 30% of that. You should be using 70% of the engine for now. That will prevent you from crashing for a while. If you are flying a propeller airplane check the RPM (just like a car, should be right in front of you). The RPM should be around 2.300. The speedometer and tachometer should have colors, do never let it get close to the yellow or red areas. (yellow = this is wrong, red = you are doomed)
2. Inform the situation
Put the headset on. There should be a BLACK push button at the right side or your yoke. Your radio should be set with an approach or center. Push the button (keep pushed) and speak slowing (but briefly) what happened, start by saying "PAN PAN" or MAYDAY (depends on the country). Do not lose more than 15-20 seconds doing this, we still need to find an acceptable airspeed for this airplane! Also, you will need to find a place to land, if you know where you are, great! Also, the guys on the radio will say which direction you should go. If no one answers to you just keep flying straight. (do not make turns yet) Ask them if there is any pilot that knows that specific aircraft around (should help you finding the speed).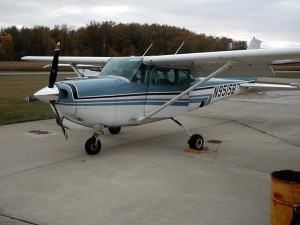 3. Flying straight and airspeed
Now the speed. I don't know which airplane you are flying (you also probably don't) so you will need to test a reasonable approach/flight speed. We do this by using the airplane's attitude/angle of attack. Airplanes usually fly at a certain angle of attack, the slower you fly the greater the angle of attack (and engine power) needed to continue a leveled flight (because it increases the lift and drag). What we want is to find a speed where the airplane flies with very small amount of angle of attack. To do that you will accelerate the airplane to about 70-90% of the throttle. Now, looking at the altimeter, stay at that altitude and start pulling the throttle back (slowly) and watch closely the horizon (or artificial horizon) as soon as you need to push the yoke back to keep flying at the same altitude, check the speedometer: that's 90% of the speed you should be flying now. Accelerate a bit to get to the correct speed. Remember this: everything is subtle, do not push back the yoke to the point where you the nose is going up more than 6-8 degrees. If there is a artificial horizon your angle should be just enough to make a thin blue line between the piece presenting the airplane and the yellow/brown background representing the ground.
4. Making turns
Making correct turns are hard. It takes 20+ hours of instruction to teach students how to turn correctly and they still make turns that suck. You are not going to learn this. That said, this is how your turns will work: first, where do you want a go? If this is a 180 turn, look 90 do the direction you want to turn, find a reference (trees, etc – use the tip of the wing) and start the turn by very slowly turning the yoke to the direction you want. This is so delicate that someone looking at your hands would barely notice you are actually moving the yoke. As soon as your reference is on the other site (same position relative to the wing), you finished the turn 180 turn. The maximum angle of turning you will use for this entire flight is no more than 10 degrees. (tilt your head to the right/left a little, that's more than enough). You might get a bit dizzy, because you are making the turns wrong, ignore it.
5 Approaching
Now, the guys on the radio guided you to the runway or you found the runway yourself. This is the part where flight simulators are useless. You should be higher than you probably think. Most people have a wrong perception of the height the airplanes approach because the size and direction of airliners passengers windows, that makes first time pilots come too low, specially flight simulator players.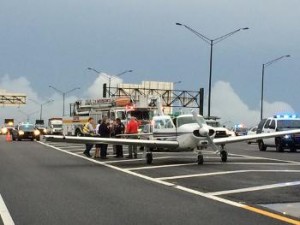 You should be at least at 1000 feet above the ground. If you see the number 29.92 set in the altimeter, ignore the altimeter completely. Ask on the radio for this altimeter setting (change the setting by turning the knob on the altimeter). If you don't have a radio or GPS, try this: you should be high to the point where you can see cars but cannot possibly identify the specific color or model. This is around the 45th floor of a building. Remember: the altimeter is showing your altitude relative to a sea level configured by that number, not the distance to the ground.
Your approach will consist of getting the airplane at this height and 1 mile (or less) apart from the airfield, aligned with the runway.
6. Landing
Anyone who plays with a flight simulator should get to this point without any instructions, but now things will get stupidly fast. Adrenaline and not knowing what you are doing are the main reasons for this. To land you will have to forget everything you know about xplane of microsoft's flight simulator.
Using small movements you will keep the runway between your legs. Be patient, do only small corrections, if you over correct you will start zigzagging. Airplanes are like kayaks, they are always skidding and inertia make things take a bit longer, you need to wait for you input to make a diference. (this impression is actually caused by our notion of space)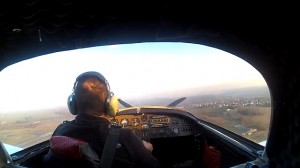 We should find a distance between you and the runway that you could turn the engine off at your current altitude and still reach the runway. We can't do that now but, good thing about light airplanes is that they loose speed very fast. That said, you will stay at the current speed (or the speed someone tells you on the radio). If you can locate the control to lower the flaps to its next position, do it now. This will feel like the airplane is braking and it could gain altitude, keep you current speed, the flaps won't break.
Time to dive: you kept the runway between your legs, you are 1000 ft above the ground and the runway is 1 mile in front of you. You will point the nose of this airplane to the very beginning of the runway. The speed will start to grow, you will reduce throttle to keep your current speed, you will not overshoot the runway, don't worry about that. Keep your eye on the speed. Some people will feel the pressure changing in their ears, this is normal. You pointed the nose of the airplane to the beginning of the runway, but you won't be able to land there. You should cross the beginning of the runway at the height of a 4-5 store building and descending. When you reach the height of a common pole, cut the throttle completely, you will start to pull and reduce the descending speed. If you pull it sooner it will get ugly. The airplane should be high as a very tall person now. Do not let it land, smoothly keep pulling it more and more to try to keep this height. After a few seconds you will hear a buzz. That's the plane starting to stall, because you followed my instructions now you should be around 1.5 meters from the ground and the plane will land by itself. If you ever hear that buzzing sound and the distance between you and the ground is greater than a height you can fall on your feet, push the throttle to the end, do not pull the yoke until the buzzing stops get altitude and try everything again. If the airplane hits the ground, immediately cut the throttle. Some landings can be so hard that can hurt a bit.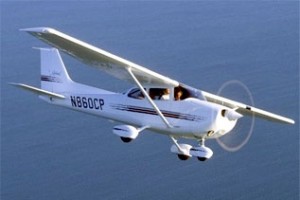 After the plane is on the ground, it won't go straight, it will turn to the left of right immediately after you touch the runway. The pedals, which you didn't use until now, are also used to brake and control the airplane on the ground. Do not put you whole feet in them. Instead, you will put the tip of your toe in the lower part of it. (like kicking) Push the left pedal, the airplane goes to the left (vice versa). If you push the upper part of the rudder you will brake one of the main wheels. Unlike cars, every main wheel has its own braking pedal. Do not brake the airplane now, wait for it to get slower. When the airplane is slow, move the tip of your toe to the upper part of the pedal and push left and right, slowing and simultaneously. Controlling an airplane on the ground sometimes feels like driving backwards a shopping cart at 60 miles/hour.
You made it! Now just push buttons around and you will end up turning the engines off (red ones first).
Conclusion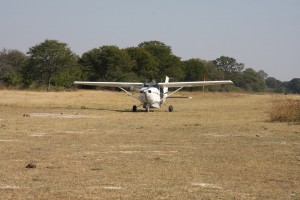 Playing 10 minutes with a flying simulator will make you more comfortable maintaining the airplane in the air but won't help you on landing. The biggest mistake most first timers do is to coming too slow and too low for landing. Make sure you are high and glide to the ground without the need to use the throttle (but use it if you need it). Do not fear the ground and start to flare only when you are 10 meters high (same height as a pole), when you reach the height of a tall person, keep pulling until the airplane stalls. You have the option to give up before touching the ground, never try to take off after touching the ground. Do never, ever push the yoke when close to the ground, that's a certain crash. If you flew by 2/3 of the runway, apply full throttle and try again. If you are on a newer/larger airplane, you will need an pilot on the radio to help you, good news is that it could be possible to program the airplane to land by itself (most newer airplane can emulate ILS CAT III systems).
Remember: you have time and you can keep trying as long as you can keep the airplane flying.
Recovering from a stall / spin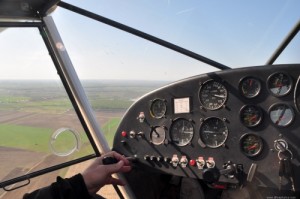 Stalling and spinning is 99% guaranteed to not happen to you, but if it does: If you somehow start hearing a buzzing sound, push the throttle forward, DO NOT PULL THE YOKE, wait for the buzzing to stop. Now, if the nose is down, cut the throttle (pulling it back) and level the airplane SMOOTHLY, and apply the throttle back. If right after stalling you start to spin, you will have little time to react, do this: full throttle, push the yoke to the front and pedal + yoke to the opposite side of the spin. This will convert your spin into a regular dive, after it stops spinning, cut the throttle and smoothly pull it back. If the spin get flat… not good. Remember: it is ok to stall when you are below 2 meters above the runway.
http://eduardo.intermeta.com.br/
---
VIDEO of the WEEK: How to land an airplane if you are not a pilot?
Here is a video of a landing, this is one of the hardest airplanes you can fly. You could easily double the speed and altitude and land safely. 2/3 of that altitude would cause a crash:
---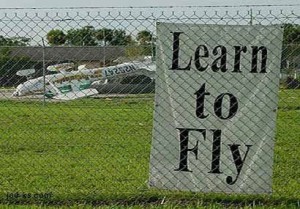 AVIATION SAFETY
Accidents this month in U.S.A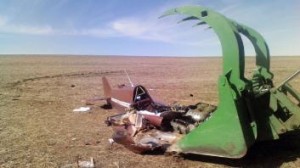 Small plane crashes near Louisville, pilot okay
Mar 28, 2016
A pilot is hospitalized in fair condition after his small plane crashed south of Louisville, Nebraska Sunday evening.
The Cass County Sheriff's Department says the pilot was experiencing engine trouble and went down in a field near 358th Street north of Church Road around 7:20 p.m.
The pilot, 44-year-old Eric Stadjuhar, flew out of Millard Airport in an experimental single passenger plane. Aaron Stewart's family owns the land where Stadjuhar crashed. Stewart said he could hear trouble for the pilot before the crash.
Youtube video uploaded by a man named Scott Plischke, shows that Stadjuhar was an experienced pilot. The mangled leftovers of Stadjuhar's plane detail what must have been a scary flight on Sunday.
Pinned inside, Stadjuhar had to be cut out then flown by helicopter to an Oamha Hospital. He's currently listed in fair condition.
—————————————————————————————-
Pilot hurt in small plane crash in Pittsylvania County
Mar 27, 2016
Virginia State Police have confirmed that a small plane in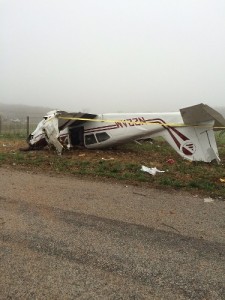 Pittsylvania County crashed Sunday afternoon.
The pilot, Stephen C Lloyd of Lexington, SC, was hurt and taken to the hospital. Two children and another adult on board were not seriously hurt.
The small passenger plane crashed in the Brosville area, west of Danville, just off of Route 58.
The plane lost power before it crashed. The pilot declared an emergency and tried landing the plane in a field, but on the way down he hit some trees. The pilot is the owner of the plane.
The plane was flying from Charleston, South Carolina to Baltimore, Maryland.
The accident happened around 4:30 pm Sunday. The area where the plane went down was near Long Circle, which is in the Cascade community.
—————————————————————————————-
Plane crash in Glades sends one to hospital
March 25, 2016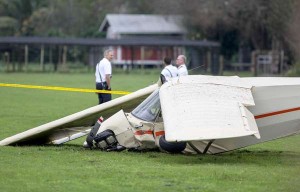 One person was flown to a hospital Friday morning after a small plane crashed in a field near the city limits, Palm Beach County Fire Rescue said.
Firefighters responded to a site along Corkscrew Boulevard just before 8 am, said Captain David Toohey, Fire Rescue spokesman. The person who called 911 removed the pilot from the plane. The pilot was the only person on board.
The pilot was first taken to a nearby hospital before being flown to a trauma care hospital, Toohey said.
The crash did not cause a fire, and no fuel leaked from the plane, Toohey said.
---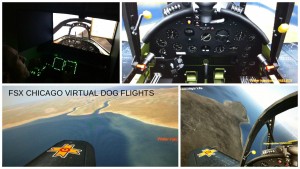 Join FSX Chicago AVIATION CHALLENGE!
Fly any dream aircraft using our motion simulator. We can have a 737 or a twin ATR or a Piper Warrior!
We have over 75 aircraft available including warbirds!
See if you can make it back to the runway! Can you land on a carrier?
Test your pilot skills in these special FSX Chicago events!
To be added to our list please subscribe to Aviation News. You will receive updates and invitations to our OPEN events.
AVIATION CHALLENGES… Call 708-299-8246 and have fun in our Motion Simulator!
Challanges are available for our Members. Not a member? Not a problem! Call 708-299-8246and join today!