FSX Chicago Newsletter March 18 – March 31

---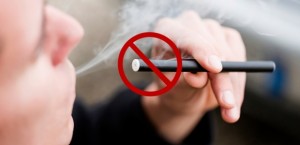 BAD News
US confirms total ban of e-cigarettes on commercial flights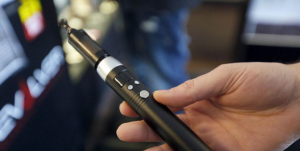 The US government issued a final ruling on Wednesday March 2 prohibiting the use of e-cigarettes on any domestic or foreign airline flying to, from or within the United States.
The US Transportation Secretary, Anthony Foxx, confirmed in a statement that: "This final rule is important because it protects airline passengers from unwanted exposure to aerosol fumes that occur when electronic cigarettes are used onboard airplanes".
While it had been interpreted for a long time that e-cigarettes fell under the same ban as the long-standing one on cigarettes and other tobacco products, there had been no definitive legislation. Wednesday's announcement has now eliminated any potential confusion. While there has been no actual restriction on passengers carrying e-cigarettes on to a plane, they have not been allowed to charge them when on board.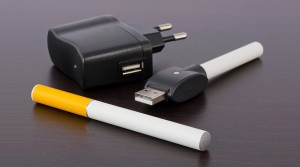 The ruling also prohibits passengers from packing e-cigarettes in their checked luggage under the Pipeline and Hazardous Materials Safety Administration, which is part of the Transportation Department.
Last year it adopted an interim final regulation of the Federal Aviation Administration which prohibited passengers carrying e-cigarettes in their hand luggage. This was as a result of a number of instances where e-cigarettes have been responsible for suitcase fires.
This year a Hawaiian Airlines' pilot was forced to make an emergency landing after an e-cigarette in a checked bag required the activation of the fire-suppression system.
The principal problem once again relates to lithium batteries, this time used to power e-cigarettes. This form of battery has a reputation for igniting if exposed to excessive temperature, if damaged or if it has a manufacturing fault.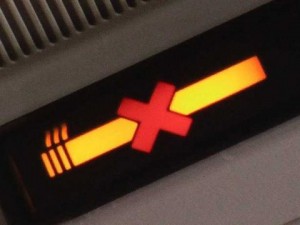 One of the biggest problems with fires caused by e-cigarettes is that investigators have been unable to establish whether the problem arose because the cigarette had been left switched on when packed and had ignited flammable material next to it, or if the battery itself had caused the fire.
http://www.avitrader.com/
---
Aviation TECHNOLOGY
Textron changes how it sells Cessna, Beech piston planes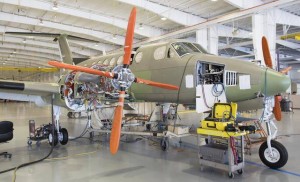 Textron Aviation has moved U.S. sales of its piston-engine Beechcraft and Cessna airplanes from an authorized distributor model to a factory-direct one.
"Textron Aviation is focused on developing and building direct long-term relationships with our customers, ensuring they are positioned for success throughout their entire aircraft ownership experience", Nikki Riemen, spokeswoman for Textron's piston and defense aircraft, said in a e-mail statement.
Textron officials think the change will improve interaction with its customers, especially feedback from customers about Cessna and Beechcraft planes.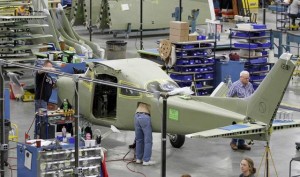 The change is specific to sales of Cessna 172 Skyhawk, 182 Skylane, Turbo Stationair and TTx aircraft as well as Beechcraft Bonanzas and Barons.
The company has bolstered its piston-aircraft sales team as part of the change.
"We have built and are expanding our dedicated team of piston sales experts within the U.S. to assist customers with the aircraft acquisition and ownership experience, as well as to connect customers directly to the engineers and experts who designed and built the aircraft", Riemen said in the statement.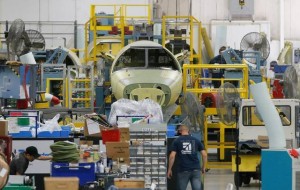 She said the company would not disclose how many people are on its piston sales team.
What's not clear is how many factory-authorized dealers were affected by the move. AVweb, an industry online trade publication, characterized it as an "extensive dealer network".
http://www.kansas.com/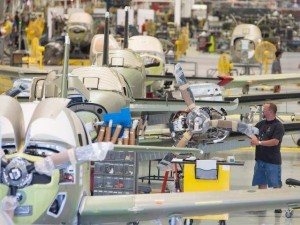 ---
New TECHNOLOGY
The Cobalt Co50 Valkyrie Is the Personal Piston Plane of the Future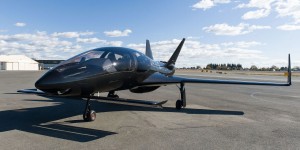 A journey 10 years in the making is finally preparing for takeoff. The private-aircraft builder Cobalt has unveiled its first model, the five-seat Cobalt Co50 Valkyrie.
The futuristic-looking plane is the culmination of CEO David Loury's decade-long endeavor to create the fastest, safest private airplane in the single-piston-eng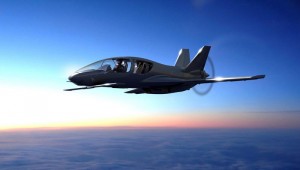 ine aircraft category.
It is one of only a few aircraft that features a small wing at the nose, called a "canard", which, when paired with a rear-facing propulsion system, helps improve lift and thus performance. (Perhaps the best-known example of a canard-equipped aircraft is the Piaggio Aero P 180 Avanti II.)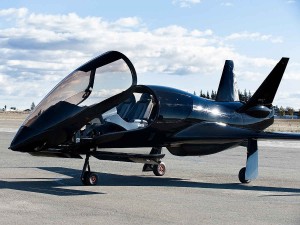 After sketching early drafts of the Co50 Valkyrie in 2005, Loury built five prototypes and launched an ongoing flight-test program to perfect the final version. Cobalt says that it plans to seek full FAA certification for the aircraft, various iterations of which the company has displayed at trade shows in recent years.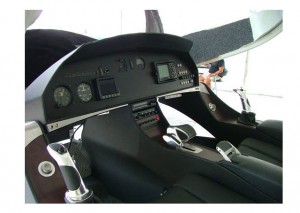 The plane has a cutting-edge design aimed at performance and safety. Cobalt says the aircraft is capable of traveling as fast as about 300 mph, which would make it the fastest single-piston-engine plane. (Other aircraft in this class typically do not reach speeds faster than about 280 mph.) Designed with anti-stall capability, the aircraft would also be one of the safest in the category.
Inspired by fighter jets, the Valkyrie features clean exterior lines and leather seats handstitched by former Hermès craftsmen. The company says that, in addition to seating as many as five people (including the pilot), the aircraft will also offer enough storage space for luggage, golf clubs, and even skis. Cobalt says that it can customize the interior and exterior of the plane.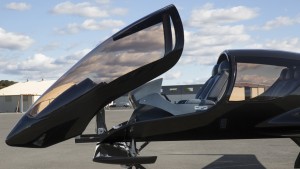 The Co50 Valkyrie, which starts at $695,000 and could reach customers as early as 2017, can be reserved with a $15,000 deposit. The company will also launch an experimental version, the Cobalt Valkyrie-X, which starts at $595,000 and will take approximately six months to build.
http://www.cobalt-aircraft.com
---
Aviation TRAINING
10 Reasons You Should Get Your Instrument Rating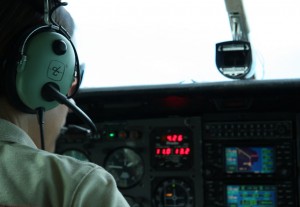 Getting your instrument ratings is one of the best things you can do as a pilot. Here are 10 reasons why:
1) You'll be a safer pilot – Learning to fly by instruments increases your situational awareness. It also prepares you for unexpected weather, day or night.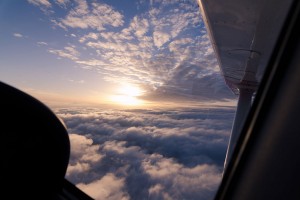 2) You learn to analyze weather in more detail – Icing, thunderstorms, turbulence, and countless other things come into play on IFR flights. You'll learn to analyze it all.
3) It makes flying more flexible – All it takes is a 100 foot cloud layer to ruin your VFR day. IFR pilots can pick up a clearance, punch through a layer, and enjoy views like this from above the clouds.
4) You understand every ATC radio call – Whether ATC tells aircraft to "report the outer marker" or "join the localizer", you'll know what it all means.
5) You know your avionics inside and out – They're the only things getting you safely back to Earth. You'll learn how to use every piece of equipment, and what to do if they fail.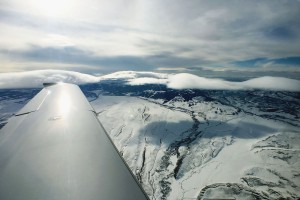 6) Airspace is no longer a concern – Restricted areas? MOAs? TFRs? When you're on an IFR flight plan, ATC is in charge of keeping you clear of those areas. You still need to be aware of them, but as long as you're on your ATC assigned route and altitude, you're good.
7) Your insurance is less expensive – Do you want to own an airplane? Getting you instrument rating is one of the easiest ways to lower your insurance premiums.
8) You can fly above 18,000 feet – VFR pilots are restricted from flying in Class A airspace (18,000 MSL – FL600), but many GA airplanes can go as high as 25,000 feet. Having your instrument rating gets you into the flight levels and lets you take advantage of bigger tailwinds, faster true airspeeds, and those incredible views.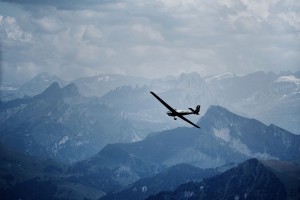 9) You'll be a more confident pilot – IFR or VFR, you know you'll be prepared for an entirely new set of challenges and adventures at the controls of your plane.
10) You can fly an ILS to minimums – Because there's no better feeling than shooting an approach and seeing this at the end…
http://www.boldmethod.com/
---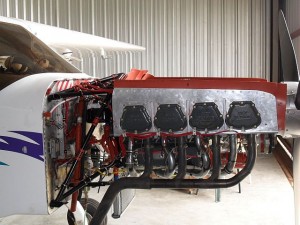 Tip of the week:
Tips to restart an idle airplane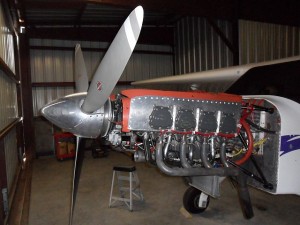 Q: Because of medical problems, my IO-720 has not run in six months. While always hangared, the hangar is sometimes damp. The question is what to do in re-starting? Do we open it up and clean, or change the oil often?
A: First of all, we certainly hope all of your medical issues are behind you and you can get back in the air with that outstanding Lycoming IO-720-powered aircraft of yours.
I don't think you've got much of an issue here with your aircraft sitting idle for about six months, however there are some suggestions that I might offer.
Not knowing what type of climate you live in, I think it would be okay for you to just do a good preflight inspection, then go fly for an hour or so.
I'd suggest flying for at least an hour at 65% to 75% power while monitoring all the instruments, making certain they are within the recommended limits.
Upon conclusion of the flight, I'd change the oil and filter, making certain to cut open the oil filter and inspect it carefully between the pleats for any indication of contaminants.
If all appears to be okay, I'd service the engine with the proper amount of oil, install a new oil filter and go fly again.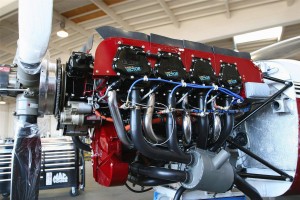 Just for peace of mind, I'd probably do another oil and filter change in about 10 hours.
Remember, the two least expensive things you can put in your engine are fuel and oil, so why not check the oil filter again within 10 hours.
I believe this simple approach should be good enough, but if there are any indications of something not to your liking, please check further.
If you have access to a borescope, you may want to take a look in all of the cylinders for any indication of corrosion. Slight corrosion normally isn't a problem and can usually be healed by continuing to fly the aircraft on a regular basis.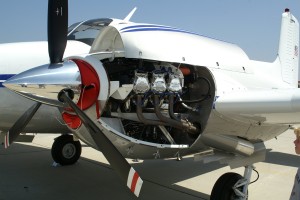 If more serious or deeper corrosion is noted, this can lead to excessive piston ring wear, resulting in metal contamination of the engine (not good!). If deeper corrosion is noted, then removal of the worse case cylinder would be recommended. Depending on what is found, further inspection may be required.
Paul McBride for http://generalaviationnews.com/
---
General Aviation NEWS
Small-airplanes rule overhaul "a very good thing", industry says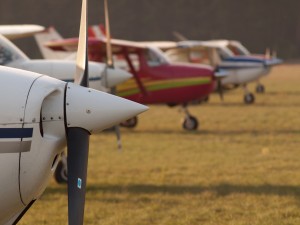 Aviation officials locally and nationally said Wednesday that a proposed overhaul of the airworthiness standards for small general aviation airplanes will make bringing new aircraft and technology to market easier and less costly.
The Federal Aviation Administration on Wednesday published a proposal to overhaul its Part 23 rules that govern the design and alteration of piston-engine airplanes (such as Textron Aviation's Cessna 172 and Beechcraft Bonanza) turboprop airplanes and some light business jets.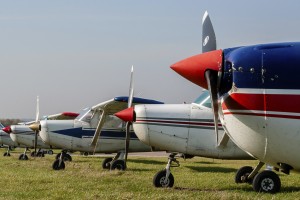 The proposed rule change, which is more than 280 pages, affects general aviation aircraft manufacturers, companies that modify small GA aircraft, and individual owners of those airplanes.
Walter Desrosier, vice president for engineering and maintenance for the General Aviation Manufacturers Association, said the rule will foster innovation in the general aviation industry with "regulatory standards that are forward-looking".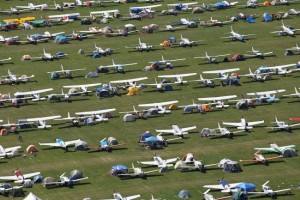 "It's a huge rule, but it doesn't impose any new burden or requirement on anybody", Desrosier said.
The existing Part 23 rule is "extremely stifling and limiting" for manufacturers, especially in instances when they want to introduce a new design, part or system, he said. It will make developing airplanes powered by electric or hybrid engines more efficient and less costly, for example.
"This proposal would streamline how we approve new technologies for small piston-powered airplanes all the way to complex, high-performance executive jets", FAA Administrator Michael Huerta said in a statement.
One pilots group, however, doesn't think the overhaul goes far enough. The Aircraft Owners and Pilots Association said in a statement Wednesday that changes are needed to make it easier and more affordable for owners of older airplanes to equip their aircraft with modern safety equipment.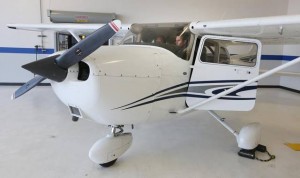 "One size does not fit all when it comes to aircraft equipment", AOPA President Mark Baker said in a statement. "With the GA fleet aging and just over a thousand new piston-powered GA aircraft being delivered each year, we must make it easier to upgrade legacy aircraft with a wide range of innovative safety technology".
The proposed overhaul will be published in the Federal Register on Monday, followed by a two-month public comment period.
http://www.kansas.com/
---
FAA in the NEWS
FAA explains student certificate changes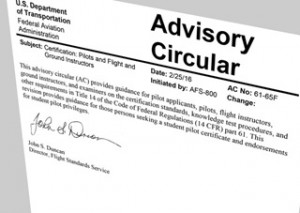 The FAA has published an advisory circular that explains how the process of applying for and issuing student pilot certificates will change when new procedures go into effect April 1.
AOPA recommends that student pilot applicants and flight instructors review the guidance provided in the new Advisory Circular AC 61-65F about fundamental changes the rule makes to the process of acquiring a student pilot certificate, said Justin Barkowski, AOPA director of regulatory affairs. The association has carefully monitored implementation of the rule since it was finalized in January.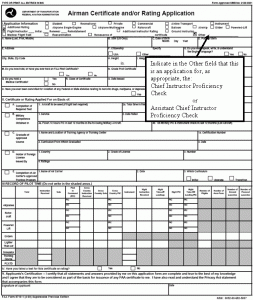 After April 1, it will no longer be possible to receive a student pilot certificate from an aviation medical examiner.
Most applicants will apply through a flight instructor, who must register to use the FAA's web-based Integrated Airman Certification and/or Rating Application (IACRA) or submit a paper Form 8710-1 to the FAA. The agency will send the certificate by mail within approximately three weeks of the application date, according to the advisory circular.
It also will be possible to make application through FAA inspectors at the local Flight Standards District Office, designated pilot examiners (DPEs), or airman certificate representatives from a Part 141 flight school.
The advisory circular provides guidance for flight instructors on how to register to use the IACRA system to process an application. It also gives guidance to CFIs on how to ensure that an applicant meets eligibility requirements for the student pilot certificate and how such eligibility is verified on an IACRA application. The publication explains what steps a student pilot applicant must complete on his or her IACRA application before a flight instructor or other authorized person can process the form (which will be stored in the system with a unique tracking number pending completion of the application process).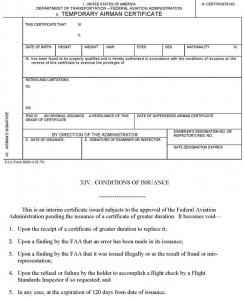 The new advisory circular, which supersedes the previous edition published in 2005, also sets forth how a flight instructor should issue an endorsement for a student pilot prior to solo. Revisions to recommended sample endorsements to be used by authorized instructors when endorsing student pilot logbooks are also included.
The new Appendix 2 provides expanded guidance for verifying a student applicant's identity, gives examples of acceptable forms of identification, and addresses recordkeeping requirements.
Although the changes contained in the advisory circular primarily addressed the revised student pilot certificate application process, a number of additional changes were made throughout the document. There is increased emphasis on ensuring that pilot applicants satisfy English Language proficiency, which must be assessed at the time of application and during each training and testing event.
The advisory circular also expands guidance on determining the expiration date of a flight instructor certificate renewal, and provides illustrative examples.
Review the AC for updates and revisions to many other recommended sample endorsements for use by authorized individuals when endorsing pilots' logbooks.
Withdrawn from the final rule was the FAA's plan to require photos on all new pilot certificates, a proposal AOPA had strongly opposed.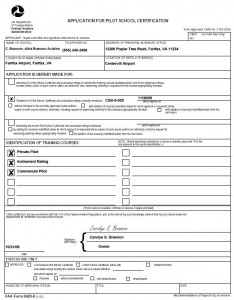 AOPA created this podcast that summarizes the changes to the student pilot certificate application process.
"AOPA will monitor the FAA's response to applications to ensure that student pilot certificates are issued as soon as practical and that students are not being held back from soloing and completing their flight training", Barkowski said.
AOPA also has requested that the FAA establish a method for allowing a student pilot to solo on his or her 16th birthday (or 14th birthday in the case of gliders), an option not available under the revised application process.
http://www.aopa.org/
---
PILOT Stories: Learning The Rules
Traveling in a Pitts S-1S by pilotage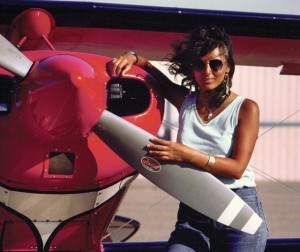 The Eagles: "… so put me on a highway and show me a sign, and take it to the limit one more time…"
In 1984, I bought into a Pitts S-1S biplane, a single-seater with a 180 hp Lycoming engine and a fixed-pitch propeller. The S-1S was state-of-the-art at the time, and my half interest gave me "unlimited" opportunities to move to higher categories of aerobatic competition. I had flown to Texas to compete at the U.S. National Aerobatic Championships. We were rained out, and while it was disappointing, the silver lining was that I met the partner who offered to let me share his Pitts. It was time to move up from my Super Decathlon, from Intermediate to Advanced and finally the Unlimited category. After all the competitors flew home, I was left alone at a big empty airport with my new toy. I carefully soloed it and told my partner that before returning it to its hangar in Minnesota for the winter, I wanted to fly two contests, the Tequila Cup in Arizona and Borrego Springs, California, and he agreed.
At that point in my life, I was still amazed when anyone handed me the keys to their airplane. My husband had handed me the keys to his Cessna 185 and let me explore flying around Alaska, and now this. It was an opportunity I had been dreaming of. I had only flown one contest to this point, but from the first day I watched Unlimited competition flying, I said with conviction, "I can do that". I was looking for something huge, something to excel at. If I flew hard and practiced everyday during the next season, I might be able to win a spot on the U.S. Aerobatic Team the next fall. But, a year would come up lightning fast, and I felt I had no time to waste.
I had been flying about five years with about 1,000 hours of mostly Alaskan time. I didn't have a lot of time flying in the Lower 48.
For one, I had a lot to learn about flying in controlled airspace. I had studied all the rules for my Commercial certificate, but now, I had to put them into practice! Also new were section lines, power lines and tall towers, which are a particular hazard when ceilings are low. I also discovered there were people who didn't like airplanes and who complained about noise, who would have thought?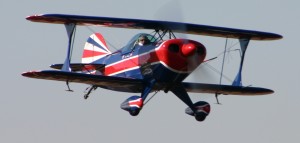 But, flying in Alaska prepared me well in ways that really mattered. For instance, it taught me that a long cross-country flight is just a series of short hops; land if you're unsure of the weather, and always leave yourself an out.
So I reverted to my training. I got out my sectional charts and a highlighter (Dallas-Fort Worth, El Paso, Phoenix, Los Angeles) and started planning my trip west. I drew a blue line down I-10, the long straight highway that would be the beginning of my long winding road into Unlimited competition.
The Pitts was bare bones, and I liked it. I had to fly using pure pilotage and IFR; I follow roads, or in Alaska, I follow rivers. The most sophisticated instrument in the cockpit was the compass, and it always read North. Well, North-ish, but I figured I had section lines and roads, the sun and my trusty sectional charts to guide me. The absence of a radio was okay with me, too. I didn't really want to talk to anyone, and radios weren't required by IAC to compete at the time (although I have to admit there were times that I really wished I had one, especially later on in the trip when I returned the airplane to Minnesota). Besides, at the time, I didn't like wearing a headset, just ear plugs. The only time I felt I needed a headset was when flying west into the blazing ball of afternoon sun, and even then, it was just to hold the sectional chart as a makeshift hat bill. I learned I had to shade my face, so I used a ball cap instead. Later on, I discovered those Sporty's slap-on shades for the canopy that I still use today (even with my state-of-the-art Bose A20s).
My bigger concern was the Pitts' tiny fuel tank, which held just 19 gallons of fuel for about one-and-a-half hours of endurance. I'm very conservative about my fuel reserve, and have vowed to never, ever run out of fuel. Fuel management would be critical with October winds' westerly flow, unless I wanted to make a humiliating unscheduled stop on a road. But, there are a lot of airports along I-10, and to play it safe, I landed about every hour, from Grayson County to Denton; to Abilene; Big Spring; Pecos, Van Horn and into El Paso the first night. It was slow going, but hugely exciting for me to see that part of the country for the first time, low and slow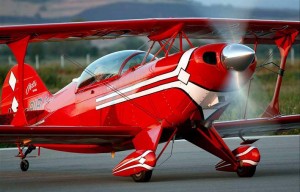 from the air.
I liked landing at medium-sized, uncontrolled airports, avoiding controlled airspace, but if I had no other option and had to land at a controlled airport, I had some tricks up my sleeve. I'd sometimes call ahead on a pay phone and ask permission to land or, failing that, I could fly overhead at 1,500 AGL, wag my wings and wait look for a light gun from the Tower—with red for "hold" and green for "cleared to land". On future cross-countries I would use this method more than once.
Also, I tried to plan my trip to avoid narrow runways of less than 50 feet in width. When in the landing attitude, the Pitts' nose totally blocks the runway from view, is blind out front, so you must use peripheral vision and a lot of footwork to stay straight on the runway and avoid any excursions into the tumbleweed. If the runway was narrow or winds were strong, or sometimes both, I used a bush-flying technique that served me well: I'd "honk" on the brakes shortly after I touched down and hold the stick back, so I could land pretty short! But, it wasn't easy on the brakes, and I know it must make people cringe to think about it. (After I brought the Pitts to Alaska, I had to use a different technique and be very careful about applying brakes on icy runways, lest I slip and skid.) I'd sometimes call ahead on a pay phone and ask permission to land or, failing that, I could fly overhead at 1,500 AGL, wag my wings and wait look for a light gun from the Tower—with red for "hold" and green for "cleared to land".
I must have been a bit of an oddity. I got lots of "You flew that thing?" comments, and while the locals and airport bums came filing out of the woodwork to see "the girl in the Pitts", people were generally friendly and helpful to me, and I always felt safe and knew I could ask for help if I needed it.
It's funny, but little, odd details still stand out in my memory. Other things that stood out for me—the amazing burritos at the FBO in Pecos, flying beneath the big smokestack as I came around the bend into El Paso, dipping over the border into Mexico (just a teenie bit) and wagging my wings to say "Hello".
The Avra Valley Airport was a revelation. Just northwest of Tucson, it was the perfect place for an active aerobatic community with its uncontrolled airspace and aerobatic box. Its most prominent member was the legendary Amos Butell. With long, flowing white hair and a red bandana, Amos flew like a wild man. His hospitality was unmatched. In the corner of his hangar, which later became my hangar and home base for many years, sat a weird sculpture, Amos' balled-up S-1T Pitts, like a piece of art. We lost Amos a year later, but anyone who met him never forgot his free spirit. After I moved into his hangar, I have to say I felt his presence on more than one occasion. The Tequila Cup contest was a blast, and I came in a close second! But that was because Wayne Handley, the future aerobatics star, came in first, and there were only two of us in the Intermediate category. We still laugh about that today.
From Avra Valley, I headed for Borrego Springs, a small outpost in the desert near the Salton Sea. Airports were fewer and further between, but I still wanted to stay over I-10. I hip-hopped my fuel stops across the desert and, like everyone, I stopped in Blythe, where I got stuck for three days due to high winds.
I was comfortable flying in turbulence and strong winds, but taxiing was another story. When the winds were that strong, there wasn't enough braking authority to keep me going straight. I was anxious to get out there, and I finally asked a couple of guys to walk my wings out to the runway so I could take off. As I veered off I-10 to turn south to Borrego, I got out my road map just to make sure I didn't make any wrong turns, and I even flew down o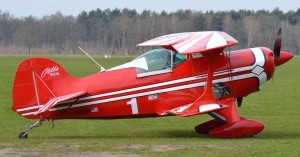 n the deck to read road signs a couple of times, just to make sure.
The contest in Borrego went well. I flew a strong enough routine to move up to the Advanced category, which only made my commitment to mastering this sport even stronger, and then started the long flight back to Minnesota.
Flying those two contests confirmed what I suspected: I was on the right path. Competition aerobatics flying was a great sport, and people involved were real contributors to aviation and "all about the flying". Pilots arrive at contests early, and there's always someone willing to critique you and help you improve your flying skills. At this stage, of course, for me it wasn't about "winning" or "beating" anyone. It was about learning and improving my performance in every flight. I had chosen the right sport, one with speed and grace, awesome equipment, and one that pushes the pilot both physically and mentally.
Part of the fun of competition flying is getting there. I love flying solo. It takes a lot of teamwork to get in the air, but then, it's all up to you. It's the freedom of being in the air and going somewhere, calling your own shots, and the satisfaction of completing the mission. Today, I fly with all the modern conveniences (two radios and state-of-the-art navigation equipment). At 180 knots, I'm going twice as fast as I was in my Pitts days. I'm grateful for the speed and the luxury, but I wouldn't trade my early experiences in aviation for anything, and no matter what happens to my instruments, literal or otherwise, I'll have a good sense of situational awareness that still serves me well.
How many pilots today learn to fly by pilotage only, to look around at the shape of a lake, a bend in a river, a curve in a road, the place where a railroad intersects? You can experience it. Why not turn off your GPS and, what the heck, turn off your radio, too? The gadgets aren't what flying's all about. It's the freedom from them that is.
Patty Wagstaff for http://www.planeandpilotmag.com/
---
AVIATION Technology
Outerlink's Iris Digital Camera Ready for Any Cockpit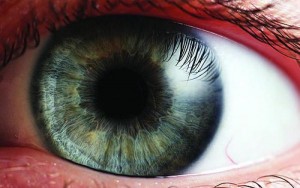 One of the NTSB's primary goals, as described in its 2016 Most Wanted List of Transportation Safety Improvements, is to "expand the use of recorders".
These include cockpit image recorders, and Outerlink Global Solutions (Booth 9337) offers its Iris system with a new digital camera to help fulfill this goal.
Iris monitors voice and up to 300 parameters, providing operators with real-time insight into in-flight performance and status. Features include global push-to-talk radio and immediate alerts and warnings with aircraft data transmitted every 10 seconds.
The Iris camera, which has a variable focus that allows it to accommodate any cockpit size, provides HD video at a 30-Hz frame rate per second. It can provide video synced with the five-channel voice recorder, flight data and detailed animation.
"We recognized t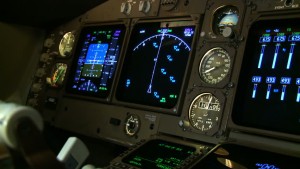 he significant drawbacks to the current video recording options currently available", said Jeff Warner, Outerlink sales director.
"Our Iris system leaves no uncertainty to the NTSB investigators with the capability of multiple 1080p HD video cameras and audio synced with the most comprehensive flight data available", said Jeff.
http://www.ainonline.com/
---
AVIATION Technology
Garmin® unveils the aera® 660 next generation aviation portable navigator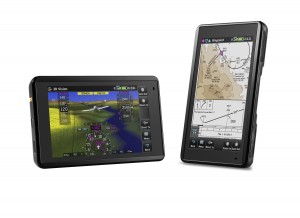 Garmin International Inc., a unit of Garmin Ltd., today announced the aera 660, a new cost-effective, feature-rich, purpose-built aviation portable.
The compact 5-inch capacitive touchscreen boasts a bright, sunlight readable display complete with rich, interactive maps and a built-in GPS/GLONASS receiver that can be viewed in portrait or landscape modes for optimum customization.
The aera 660 encompasses many of the features of the renowned aera® and GPSMAP® aviation portable series, adding new Connext™ wireless capabilities, WireAware™ wire-strike avoidance technology and more. New cost-effective database options along with built-in Wi-Fi® database updating capabilities allow customers to more easily access the most up-to-date data, including daily U.S. fuel prices.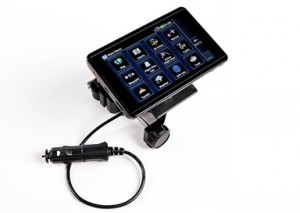 Bluetooth® supports the display of ADS-B In traffic and weather1 from a variety of sources, including the GDL® 39/GDL 39 3D, Flight Stream and the GTX 345 ADS-B transponder.
Availability of the aera 660 is expected later this month at an anticipated street price of $8,492.
For additional information, visit www.garmin.com/aviation.
http://www.businesswire.com/
---
AVIATION News
Cessna Citation Longitude About to Take Off
Out of the ashes of the Hawker 4000 as well as drawing from its all-new Citatio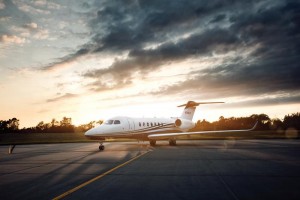 n Latitude, Textron Aviation is creating a super-midsize jet with what could be a bright future. And thanks to that approach, the new $23.9 million Cessna Citation Longitude has comparatively few development risks, quite unlike the ill-fated Hawker that two decades ago pushed the technology envelope too far with its composite fuselage and complex systems.
Cessna engineers are capitalizing on their time-proven practice of adapting components and technologies from existing models to create additions and improved aircraft to their product offerings. For the first time, though, they're able to use the best bits and pieces from both Citation and Hawker lines, now that former archrival Beechcraft Corp. has joined Cessna as part of Textron Aviation.
Company officials are playing down any direct link between the Hawker and Longitude, but the wings and empennages of the two aircraft bear uncanny similarities. The Longitude's wingspan is more than 5 ft. longer, however, mostly because modestly sized winglets have been added. The Longitude's fuselage also is almost 4 ft. longer, so aerodynamic stability should be as good, or better.
More significantly, the Longitude has a conventional aluminum monocoque fuselage that's adapted from the Latitude. Further, the Latitude fuselage has been stretched and reinforced to accommodate another row of seats in the cabin, so that it seats eight people in double club rather than six passengers. The Longitude also gets a new aft fuselage that's designed to accommodate its 7,550-lb.-thrust Honeywell HTF 7000-series turbofans, the most powerful engines ever fitted to a Citation.
Final assembly of the first test aircraft is nearly complete, so it's on track for first flight this summer. FAA type certification and entry into service are slated for third or fourth quarter 2017.
The Citation developers concede that they're a dozen or more years late with an entry into the super-midsize segment. Bombardier has delivered more than 550 Challenger 300/350 aircraft since 2003; Gulfstream has put 325 G200/G280 aircraft into service since 1999; and Embraer is ramping up production of its Legacy 500. Hawker Beechcraft (nee Raytheon Aircraft) also delivered 70 Model 4000 aircraft between 2008 and 2012.
Meanwhile, the Falcon 2000S, Dassault's premium contender, has added more than two-dozen units to the category during its first two years on the market.
But Textron is banking on the Longitude's blend o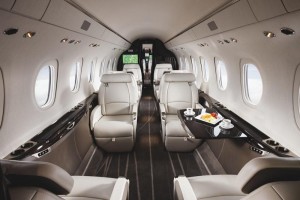 f low purchase price and operating costs, plus cabin size, range and cruise speed to wedge its way into this segment. Company officials are confident that the new model will appeal to a large number of loyal Citation customers seeking to move up to super midsize within the Cessna family.
Assuming that Textron Aviation will select the best features of the Latitude and Hawker 4000 to create the Longitude, what follows is a description of the aircraft based upon preliminary specifications released by the company and the original Hawker 4000 technical description published by Raytheon Aircraft.
The Longitude will use the Latitude's nose section, windows and 84-in. circular cross-section fuselage, a conventional aluminum alloy monocoque structure with stressed skins, hoop frames and longeron stringers, lengthened and strengthened for the longer aircraft. The Longitude's Vmo will be 325 KIAS, a 20-kt. increase over the Latitude, requiring close attention to nose, forward bulkhead and windshield designs. The Hawker 4000 had a 350 KIAS Vmo, so the wing and the tail should have no problem handling the speed.
According to the Longitude's specification and description dated October 2015, cabin height in center aisle is 6.0 ft., the cabin width is 6 ft. 5 in. and the floor width is 4 ft. 1 in. The cabin length is approximately 25 ft. from forward bulkhead to the rear of the aft lavatory. Based on other super mid-sized aircraft of similar size and range, BOW should be approximately 24,000-25,000 lb., but could possibly be lighter since the Latitude is an exceptionally light aircraft.
The outer loft contours of the Hawker's and Longitude's wings are virtually identical, with the exceptions of the latter's wingtip extensions and small winglets that add 5.3 ft. to the span. The longer wing also increases area to 537 sq. ft.
Longitude has a 31.8 deg. of leading edge sweep and 26.8 deg. of sweep at quarter chord (inner section) and its outer wing section has 28.6 deg. of sweep at quarter chord. The airfoil is a moderately super-critical, aft-loaded design, fine-tuned for long-range cruise at Mach 0.785. Considering the similar loft wing contours of the two aircraft, there will be less than a 6% range penalty for cruising at Mach 0.82. Mmo is Mach 0.84.
Textron will build the Longitude's wing in-house. Slight internal structural improvements will streamline wing assembly and ensure precise design tolerances. The single-piece wing passes under the fuselage, so the structure doesn't intrude into the cabin.
Longitude's T-tail features a vertical fin with 45 deg. of sweep at quarter chord, 10.3-ft. height and 112.3-sq.–ft. area. It has a fully trimmable horizontal stabilizer with 25.9-ft. span, 33.5- deg. of sweep at quarter chord and leading-edge ice protection system. It is expected to have aluminum spars and ribs covered by graphite/epoxy sandwich construction skins.
The flight control systems of the Longitude will utilize manually actuated ailerons and elevators that provide high-fidelity aerodynamic force feel. Both ailerons have geared servo tabs that reduce control effort, plus a roll trim actuator connected to the left aileron servo tab. Servo tabs on the elevators also reduce control effort. The aircraft will have three multifunction spoilers on each wing, including a fly-by-wire (FBW) roll spoiler function that increases roll control authority. In addition, it features a triple redundant, FBW rudder with no mechanical links to the rudder pedals. The rudder system includes speed-proportionate rudder travel limiting to prevent overstressing the vertical fin, rudder trim, yaw damper and turn coordination functions.
Secondary flight controls include Mach trim, autopilot trim and pilot-actuated horizontal stabilizer trim, plus a stall barrier stick pusher. The multifunction spoilers have speed brake and ground spoiler functions, in addition to the roll spoiler function. Speed brake extension will be limited with flaps extended beyond takeoff and approach.
Each wing has two, four-position, electrically actuated trailing-edge flaps. On the Longitude, the positions are up, 7 deg., 15 deg. and 35 deg., fine-tuned to optimize second-segment climb performance.
All fuel is stored in left and right wing tanks. Assuming the its system is similar to the Hawker's, total fuel capacity will be 14,600 lb., with fuel normally supplied to the engines by jet pumps powered by motive flow from the engine-driven fuel pumps. Jet pumps also scavenge fuel from low points to the feed-tank sumps. The Longitude's DC-powered boost pumps will supply fuel for engine starting and cross-feed in the event of jet pump
failure.
The Longitu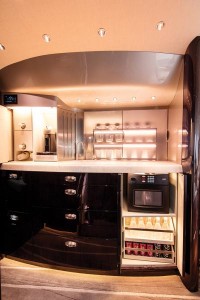 de will have a 28.5-volt DC primary electrical system rather than the Hawker 4000's variable frequency, 115-volt AC, three-phase system. The aircraft's engine-driven DC generators will have 500-ampere ratings, a 67% power increase over the Latitude. A third 500-ampere DC generator will be driven by the APU. And Longitude also will have a hydraulic motor-driven emergency DC generator function. Power inverters will supply AC power for windshield heat, thus the need for comparatively high output engine-driven DC generators.
Dual 26.4-volt lithium-ion batteries are standard on the new aircraft, offering significant improvements in power density, weight savings and recharge rates. Learning from the lithium ion battery meltdown experience in the CJ4 a few years ago, Textron engineers now are confident that the lithium ion battery technology is sufficiently mature to assure safe operation. Nicad batteries are a no-cost option, but they add 44.8 lb. to aircraft empty weight.
Following long-standing Citation design practice, cockpit circuit breakers are located on left- and right-side wall panels where they're easy to see and move.
Dual, 3,000-psi hydraulic systems will power the rudder, multifunction spoilers, landing gear, wheel brakes, nosewheel steering and thrust reversers. An emergency rudder system, powered by a 28-volt DC electric pump, provides a third power source for rudder actuation. Aboard the Longitude, Textron engineers have combined three functions — side-to-side power transfer, DC-powered aux pump and hydraulic motor-driven emergency generator — into a power transfer conversion unit, a first for the general aviation industry.
Long-travel, trailing-link landing gear, plus the large, low-mounted wing providing a generous ground effect cushion, will assure Longitude pilots deliver soft landing touchdowns.
Long-life, high-capacity carbon brakes are actuated by a brake-by-wire system. The hydraulically powered nosewheel steering system is controlled through the rudder pedals and a side tiller. All three landing gear have dual wheels that are fully enclosed by the landing gear doors when retracted.
The Latitude and Longitude have 9.66-psid pressurizations systems, thus cabin altitude is 5,950 ft. at FL 450, the aircrafts' maximum cruising altitude. No super-midsize aircraft in production has a lower cabin altitude. A single air-cycle machine supplies conditioned air to the cabin and cockpit. The cockpit and cabin have individual temperature controls.
The Longitude will feature dual 77-cu.-ft. oxygen bottles housed in the nose, meeting the requirements for FAR Part 135 operations. An optional 115-cu.-ft. bottle may be fitted in place of one 77-cu.-ft. bottle.
The Longitude's ice protection system employs high frequency, vibrating ice probes to warn of ice accretion. Bleed air heating provides anti-ice protection for the wing leading edges and engine inlets. Probes, cockpit windows and static ports are electrically heated for ice protection. The horizontal tail uses an electromagnetic expulsive deicing system.
All internal and external lights are long-life LEDs.
The Longitude's cabin cross-section is the smallest in the super-midsize class, having the same 6.0-ft. height but 5-in. less width than that of the Legacy 500, the next smallest contender. Passengers enter the cabin through a 31-in.-wide by 65-in.-tall airstair door. As noted, the interior of the aircraft feels commodious; BCA estimates interior volume to be approximately 855 cu. ft., including lavatory and aft baggage compartment. The aircraft in standard configuration will have a 1,500-lb. full-fuel payload. Each additional passenger will reduce maximum range by 55 nm to 60 nm, by our estimate.
The main double-club seating area, though, is 16.9 ft. long, affording slightly more spacing between facing chairs than the Challenger 350. The aircraft may be configured for eight, nine or 10 passengers. A three-place, side-facing divan may be ordered in place of the left aft pair of facing chairs. In addition, there's an option for a right-side side-facing chair and compact galley that replaces the full-size forward galley in the forward vestibule. A belted potty seat is not available.
The standard configuration features a forward right-side galley approximately 6 ft. long, including a refreshment center, faucet and sink. The galley has dual hot beverage containers, an ice drawer, trash receptacle and compartments for catering storage, plus storage for bottle and canned beverages, tableware and condiments. Microwave and convection ovens are optional. Also optional is a metal-lined, countertop-level compartment with a 15-amp AC outlet, accommodating a portable espresso machine or coffeemaker.
Notably, there's an optional crew jump seat that is stored in the left forward vestibule closet, just ahead of the main entry door acoustical curtain. It can be folded down facing forward into the cockpit for a third pilot or folded down facing aft into the galley for a cabin crewmember.
The main seating area has seven 13-in.-wide by 17-in.-tall windows on each side, including one in the emergency exit hatch positioned alongside the right rear passenger c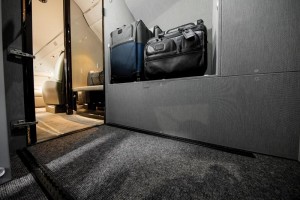 hair. That seat is fixed and is absent any wall-side armrest to meet emergency egress requirements. The other seven chairs track fore/aft and laterally on their bases, plus they swivel and recline. The chairs are different than those on the Latitude, having fixed left- and right-side armrests. Fore/aft aisle access is tight with adjacent seats tracked inboard.
Each seat has an overhead air vent, reading light and drop-down emergency oxygen mask, plus two USB power outlets and storage pockets in the cabin sidewalls. But there are only two AC power outlets in the cabin. Foldout worktables with overhead lights are provided for each pair of facing chairs. Overhead valence panels hide the downwash lights.
The cabin management and entertainment system (CMS) may be controlled by means of a touch-screen panel in the galley, a dedicated remote control or personal electronic devices running the CMS app. The CMS will offer moving map, flight information, cockpit/ATC audio, video streaming of licensed content and optional XM satellite radio entertainment, plus a high-fidelity stereo sound system. The entertainment system supports wireless personal display devices. An audio/video on demand (AVOD) capability is being studied. A two-channel Iridium satcom phone and U.S. air-to-ground Wi-Fi/Internet access system are standard. An optional moderate speed Inmarsat satcom Internet system is available. It may replace or supplement the standard air-to-ground Wi-Fi/Internet system. The CMS includes a 22-in. high-resolution monitor on the forward cabin bulkhead. A second 22-in. monitor for the aft cabin bulkhead is optional.
The aft lavatory features a right-side, high waste capacity vacuum toilet and a left-side sink with hot and cold running water. An AC power outlet is available for personal grooming equipment. Aft of the lavatory, there is a full-time access, 96-cu.-ft., internally accessible baggage compartment. A 26-in.-wide door below the left engine nacelle provides external access to the compartment.
The Longitude will enter a crowded super-midsize market, joining the Bombardier Challenger 350, Embraer Legacy 500, Gulfstream G280 and Falcon 2000S. Some might add that the Legacy 600/650 competes on price and range as well.
Each of these aircraft has a distinct personality, providing buyers with plenty of choices in aircraft with 7 to 8 hr. of endurance. What sets the Longitude apart is its $23.9 million base price, lengthy list of standard features and conservative approach to new technology. It's so well equipped that if you load it up with most popular options, including dual Honeywell Laseref IV, along with HUD/EVS, plus FANS, CPDLC and Link 2000+ and IFE, you'll not push the retail price above $25 million.
Admittedly, the cabin cross-section is lean for a 7.5-hr. airplane, especially with its more amply sized chairs. But as the aircraft has only four full-flat berths for overnight missions, there's sufficient space for close friends on flights between the U.K. and North America. For 4- to 5-hr. transcontinental U.S. flights with all eight seats occupied, there should be ample room to move about the cabin with the seats tracked outboard.
Most importantly for Textron Aviation, the Longitude is going to be available in 2017. It provides a true midsize jet in the Cessna family into which operators of smaller, shorter range Citations can advance. Without it, Textron risked losing more customers to the competition.
The Longitude also provides an interim bridge product while Textron sorts out propulsion snags with its 4,500-nm range, large-cabin $35 million Hemisphere jet. The aircraft is slated to be powered by twin Snecma Silvercrest turbofans, but engine development has been slowed while the French manufacturer reworks a fuel/oil heat exchanger to meet new revised specifications and improves active clearance control of the engine case to assure fuel efficiency and durability targets. Assuming Textron Aviation can get the Hemisphere back on schedule, first flight is scheduled for 2019 and, presumably, entry into service the following year.
The Latitude, Longitude and Hemisphere represent a sea change for Textron Aviation. With the demand for light jets remaining sluggish, the firm is moving up into larger aircraft as fast as possible to build market share, all the while maintaining its historic conservative development approach.
"Promises made, promises kept" used to be Cessna's most popular marketing mantra. "It's a sure thing" was another well-known slogan. Because of Textron's low-risk approach, the Longitude won't be the biggest, the fastest, the longest range or the highest technology super-midsize aircraft.
But it's impressively well-equipped in standard form. It's highly probable that it will meet or exceed its performance targets. And it is bound to be one of the most reliable new aircraft upon service entry. For all those reasons and at its attractive price point, it's getting serious consideration by many prospective customers.
http://aviationweek.com/
---
UAV's official NEWS
AOPA seeks permission to operate a commercial UAS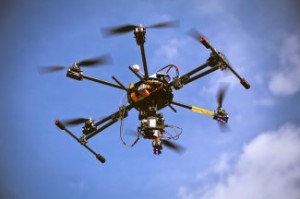 AOPA is seeking FAA permission to operate a commercial unmanned aircraft, primarily for aerial photography and video.
In its "Petition for Exemption Concerning Commercial Operation of Unmanned Aircraft Systems Pursuant to Section 333 of the FAA Modernization and Reform Act of 2012", filed February 19, AOPA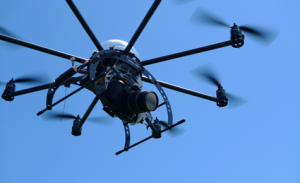 seeks permission to operate a DJI Inspire 1 unmanned aircraft system (UAS) under very specific conditions and limitations.
The Inspire 1 is a small quadcopter with an empty weight of approximately 6.5 pounds and a maximum airspeed of approximately 42.8 knots.
"Our petition is similar to others that have been granted by the FAA", said Jared Allen, an attorney for AOPA.
He added that the association plans to operate the UAS conservatively, with only certificated pilots acting as PIC and policies in place to ensure proper preflight checks and other safety measures.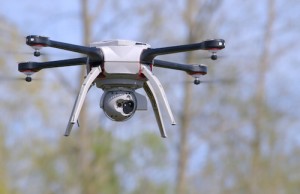 In its petition, AOPA notes that the aircraft will be used to highlight and encourage the safe integration of UAS into the national airspace system, further AOPA's safety and education programs, and support activities that promote the long-term health of general aviation.
http://www.aopa.org/


FSX CHICAGO is one of the official sponsors of the KBYF campaign!… https://www.faa.gov/uas/model_aircraft/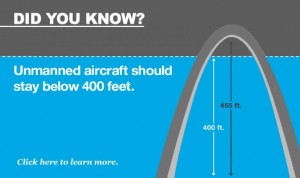 ---
AVIATION News
Anti-insect paint and electric planes: can technology make aviation sustainable?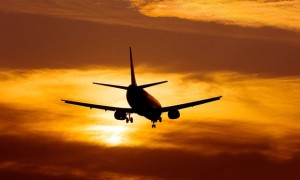 Insects may not seem the most obvious problem to tackle when trying to make aviation more sustainable. But avoiding them on takeoff could help cut airlines' fuel bills and emissions by up to 10%.
It's already an idea that NASA has explored. Last year it tested hi-tech coatings to make dead insects slide off wings, with one design delivering a 40% reduction in insect residue.
This is just one of many attempts to meet the huge challenge of making aviation more sustainable. The sector accounts for 2% of all man-made CO2 emissions, and a recent European parliament report estimated that if climate change ambition levels don't rise, aviation emissions could make up 22% of global emissions (pdf) by 2050.
Progress has been made though. Small, steady annual advances in fuel efficiency mean that a modern Boeing 737 burns only around half as much fuel per passenger as the first 737 did in 1967. Winglets have reduced fuel consumption by around 4%, carbon brakes save hundreds of kilos per aircraft, efficient turbofan engines produce more thrust from less fuel, economy seats are stronger and lighter, and checking an aircraft for chipped or scratched paint can reduce its fuel bill by 0.5% (pdf).
There are plenty more of these tweaks in the technology pipeline. NASA's project also demonstrated lightweight wing flaps that morphed shape and a new tailfin design that promises to cut fuel usage by another 0.5%.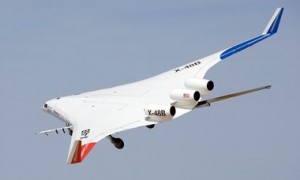 Planes can be flown smarter too. A smooth, continuous descent can save 40% of the fuel burned during an aircraft's final approach, while smarter air traffic control in Europe and the US – including more efficient takeoff and landing, more direct routes and less circling – could save tens of millions of tonnes of CO2 over the next decade.
Meanwhile, on the ground, EasyJet is about to trial a hydrogen fuel-cell system to reduce emissions during taxiing, which consumes around 4% of the airline's entire fuel budget.
But these incremental improvements pale in comparison to the challenges, especially given the industry's growth. Over the past decade, aviation revenues have doubled, from $379bn (£270bn) in 2004 to $727bn in 2015, thanks in large part to an increase in low-cost travel.
Aviation was not included in the Paris climate agreement and has traditionally been seen as hard to regulate; international disagreements on emissions standards have also stymied progress. However, last month 23 countries, including the US and UK, agreed the first global standards to cut commercial aircraft emissions in future planes, to be achieved through innovation in aircraft design and fuel-efficient technologies.
A few years ago, it was expected that second-generation biofuels, made from plants that did not replace food crops, would help fill much of the gap. But the crash in the price of fossil fuels and continued difficulties in finding and producing sustainable biofuel feedstock plants has tarnished their appeal.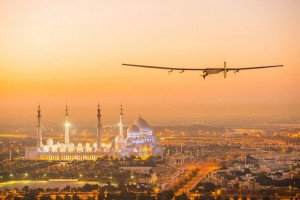 New wing shapes are another option. By bracing wings with struts or turning the entire plane into a giant wing – a hybrid or blended wing body – an aircraft can generate more lift and have superior fuel economy. NASA wants to build experimental X-planes within the next 10 years, although questions remain about how to regulate such innovative designs and whether passengers will like them.
Another possibility is for air travel to go electric. Airbus has demonstrated a two-seater called the E-Fan, which can remain aloft for an hour, and is now pushing small all-electric and hybrid planes into production. And Nasa is working towards an experimental nine-passenger electric aircraft that has dozens of small propeller engines spaced out along the length of its wing, a configuration that promises a smooth, quiet and efficient ride.
NASA hopes to have the plane, called Sceptor (scalable convergent electric propulsion technology), flying by 2019. It will have lithium-ion batteries and a 500kW power plant. Tesla chief executive Elon Musk has hinted that he might be interested in designing a vertical takeoff and landing electric jet.
Hybrid electric planes could even recover energy when descending to recharge their batteries, like regenerative braking in electric cars.
But to really save money and emissions, you need to slow down. Astro Teller, the captain of moonshots at Google, revealed earlier this month that the technology giant had been working on a lighter-than-air, variable-buoyancy cargo airship: "This could get the cost of shipping closer to boats than planes, get the carbon footprint of moving cargo lower than for boats, and get speeds of transport halfway between boats and planes, all without needing runways", he wrote.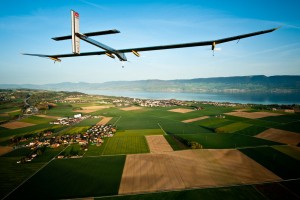 However, Google calculated the cost of a building an initial prototype at close to $200m (£144m). "This is way too expensive for us to get the first data point on whether we're on the right track", said Teller.
While that might sound a lot, Boeing invested around $32bn to develop the 787 Dreamliner and airlines in the US spend an estimated $50bn annually on jet fuel.
http://www.theguardian.com/
---
AVIATION News
Piper Adds Hartzell Five-Blade Prop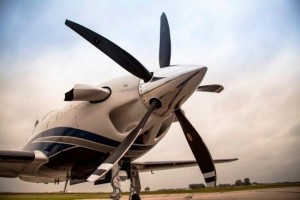 Hartzell's popular five-blade carbon-fiber composite propeller now is available for Piper's Meridian and M500 single-engine pressurized turboprops, the companies announced this week.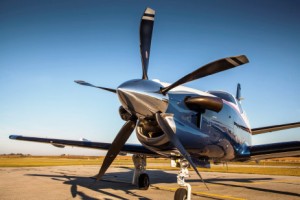 "Hartzell's new Meridian composite prop boosts climb rate while decreasing noise", said Hartzell president Joe Brown.
The blades are certified for unlimited life and are 5 to 10 times stronger than wood core blades, according to the company.
They feature a stainless steel shank, nickel cobalt leading edge, and mesh erosion screen for FOD protection.
The prop is 15 pounds lighter than the current factory-installed aluminum four-blade propeller.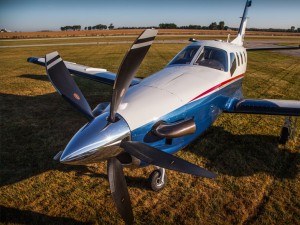 The propeller, first introduced in 2013, is also available on Socata's TBM turboprop and the Pilatus PC-12.
The prop's performance is driven by both the aerodynamic design and the high-strength materials, the company says.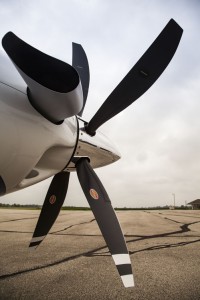 "Hartzell's five-blade propellers provide lower in-flight vibration", according to the company. "Through optimized aerodynamic design, the low-end performance is coupled with improved cruise performance. The larger surface area and blockage effect of five-blade propellers provide quicker descents resulting in smoother touchdowns with less float".
http://www.avweb.com/
---
Learn From The PAST: Banner tow plane ends up in bay due to fuel starvation!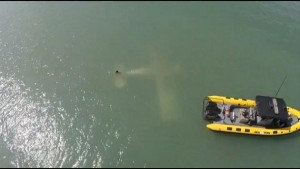 The pilot departed on a two-hour banner tow flight in the Cessna O1-A with 58 gallons of fuel. After one hour, he returned to the airport to pick up a different banner for the second hour of the flight.
The first pick-up attempt was unsuccessful. He then briefly circled the pick-up location and then completed the pick-up on the second attempt.
During the initial climb, the engine experienced a total loss of power. The pilot released the banner and conducted a forced landing to a saltwater bay in St Petersburg, Fla.
Post-recovery examination of the fuel tanks revealed that the right main and auxiliary tanks were full of fuel and contained some saltwater. The left auxiliary tank was full of fuel and contained some saltwater, and the 18-gallon left main tank was empty and dry and contained no traces of either fuel or water.
The pilot reported that the entire flight was cond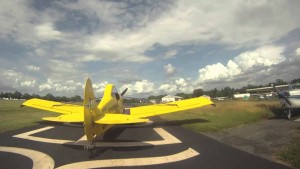 ucted on the left main fuel tank.
During a subsequent test run using the fuel that was onboard the airplane at the time of the accident, the engine operated with no anomalies or malfunctions.
Interpolation of fuel consumption chart data revealed that the engine could consume between 7 and 10 gallons per hour (gph) during cruise flight and, according to an engine manufacturer representative, it could consume up to 21 gph during a full-power climb.
According to the pilot, the engine power loss occurred during the fifth climbout of the flight. According to the Pilot's Operating Handbook, the fuel selector should be place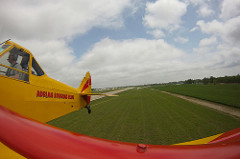 d on the fullest tank before descent.
Although the fuel selector was found in the right main tank position, the pilot did not recall switching the fuel selector to the right tank, and it is likely that he moved the fuel selector following the loss of engine power.
The NTSB determined the probable cause as the pilot's improper in-flight fuel management, which resulted in fuel exhaustion in the selected tank and a subsequent loss of engine power due to fuel starvation.
NTSB Identification: ERA14LA167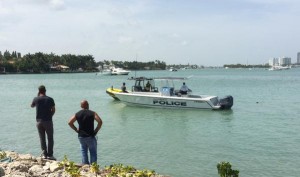 This March 2014 accident report is provided by the National Transportation Safety Board. Published as an educational tool, it is intended to help pilots learn from the misfortunes of others.
http://generalaviationnews.com/
---
AVIATION Training
The real cost of a cheap annual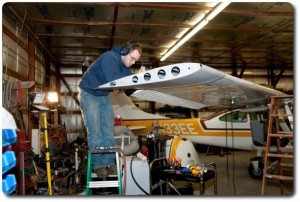 You've found a really cheap IA who is going to complete the annual inspection on your Cessna 172 for about $600 cash. You think it's a great deal!
He will point out a few things you might need and some ADs that are due. Then he will kick the tires, pull on the wings, and in three days you will be flying again.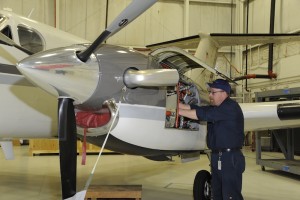 You have a fresh annual and "Joe Inspector" has new money in his pocket.
This scenario plays out in thousands of small aircraft shops throughout the country every year.
While some aircraft owners frequent this type of service, it is a very dangerous way to maintain your aircraft. That's right, I said AIRCRAFT!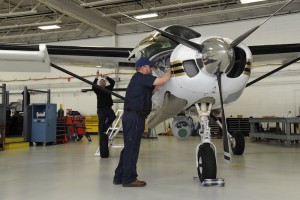 Your pride and joy, the thing you dreamed about having as a kid! Hell, you begged your wife to take out a 40-year loan for it, and this is how you are going treat it?
First things first, I am in no way condoning people who choose to conduct business this way or the customers who choose to maintain their aircraft in this manner.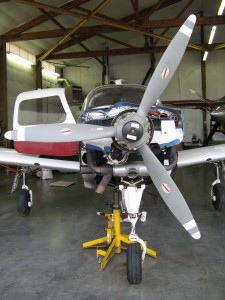 The real question here is why? Why would you want to cut corners? Is it just to save a few bucks? I don't believe this is a good enough answer.
The next time you're heading to the ramp to go on a weekend trip with your wife or grandkids, look at them and ask yourself, "What if something happened in flight that was a direct cause of slacked maintenance?"
We all know that accidents happen, but wouldn't you want to be absolutely sure that you did everything you could to prevent it?
Who is responsible for the damages when your aircraft loses control and skids into a building, destroying personal property — or worse, killing someone?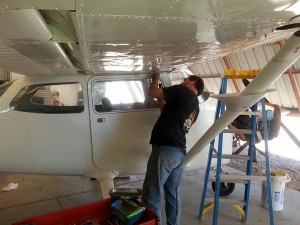 The truth is the real cost of that cheap annual can't be counted.
Let's be clear: There are some great IAs out there who do good maintenance at a fair price, but there are some who cut corners.
Do yourself a favor and find a reliable and reasonable repair station. Most repair stations will be higher in price initially, but if they continue to service your aircraft each year, they will get a baseline for what needs to be repaired and what can wait.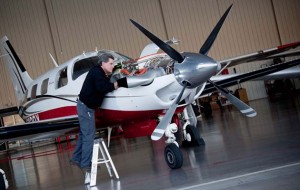 Repair stations are very thorough with regards to inspections and you can feel at ease knowing that your aircraft is receiving top level maintenance.
http://generalaviationnews.com/
---
Technology NEWS
L-3 adds terrain, aural traffic to NGT-9000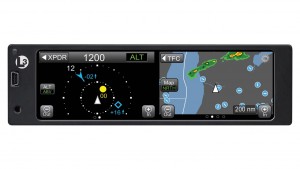 L-3 Aviation Products has received TSO authorization to add both a Class B embedded Terrain Awareness Warning System (eTAWS) and an Automatic Dependent Surveillance-Broadcast (ADS-B) Traffic Advisory System (ATAS) with aural alerting option to its Lynx NGT-9000. The NGT-9000 is a touchscreen Mode S transponder with integral ADS-B Out and In capabilities, able to display ADS-B In traffic and weather data.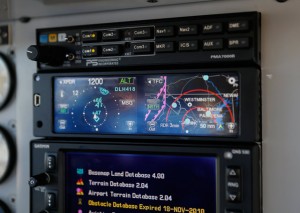 ADS-B, which uses satellites instead of ground-based radar to determine aircraft location, is a primary technology behind the FAA's Next Generation Air Traffic Control System. The FAA has mandated ADS-B Out equipage beginning January 1, 2020, for operations in most airspace where a transponder is required today.
The new features are available via software upgrades to the Lynx NGT-9000 operating system. The eTAWS option provides an additional screen for the display and highlights terrain surrounding the aircraft to offer a Class B TAWS solution where mandated. The ATAS option gives an aural alert for intruder ADS-B traffic—helping pilots more quickly acquire potential traffic threats visually and take action if appropriate.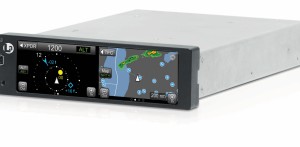 The Lynx Class B eTAWS option provides terrain alerting through graphic and aural warnings. The color-coded terrain screen, which offers a surveillance range of 24 nautical miles, will alert the pilot of an impending controlled flight into terrain (CFIT) accident. When a terrain warning is issued, the unit automatically switches to the eTAWS screen and simultaneously alerts the pilot through the audio panel. The eTAWS page shows land-based obstacles, and the eTAWS option provides alerts for negative climb rates and other ground proximity warnings.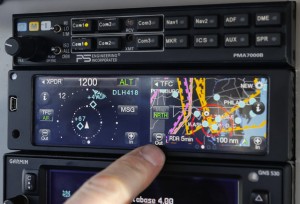 The ATAS option gives the range, bearing, and relative altitude of approaching aircraft through the cockpit audio system. "Pilots will hear warnings such as "Traffic, traffic, three o'clock high, two miles"", the company said in a news release. These warnings help the pilot more quickly identify the location of the traffic, allowing a head-up approach to identifying traffic threats.
L-3 Aviation Products offers a line of ADS-B Out solutions for the general aviation market, as well as a variety of other avionics. For more information, visit the company's website.
http://www.aopa.org/
---
20 Interesting Facts About… Airplanes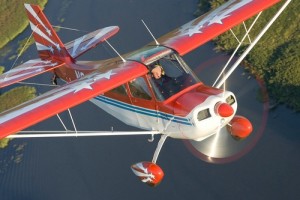 1. The wings of the airplane are just one component of flight. There are actually four forces of flight that push the plane up, down, forward, or slow it down. These four forces of flight are lift, thrust, drag, and weight.
2. One the most deadly airplane accidents actually happened on the ground. In 1977, two fully loaded planes carrying a total of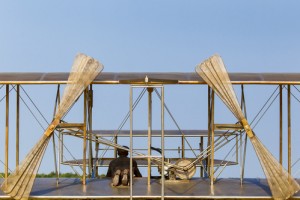 over 600 passengers collided head-on in the middle of the runway in what is now known as the Tenerife Accident, named after Tenerife Island where the accident occurred. Over 500 people died.
3. The oxygen in an airplane's emergency oxygen masks lasts for only about 15 minutes.
4. The world's smallest jet is the BD-5 Micro. Its wingspan is 14–21 feet and weighs just 358 pounds.
5. The world's fastest airplane is the Lockheed SR-71 Blackbird, flying at 2,193 miles per hour. It has held the record for nearly 40 years.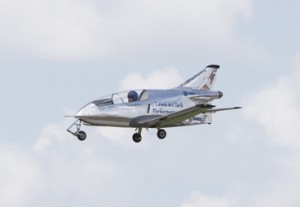 6. Sitting in the tail of an airplane improves chances of accident survival by 40%.
7. Approximately 95.7% of those involved in a plane crash survive it.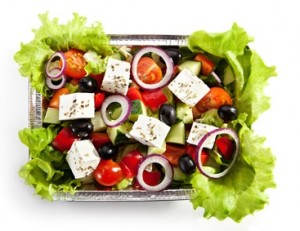 8. The atmosphere in an airplane cabin dries out a person's nose, and the changing air pressure numbs about 1/3 of a person's taste buds. This is one reason for airlines adding lots of spices and salt to their foods. Additionally, tomato juice tastes less acidic in the air.
9. Research shows that the first 3 minutes after takeoff and the final 8 minutes before landing are when 80% of plane crashes happen.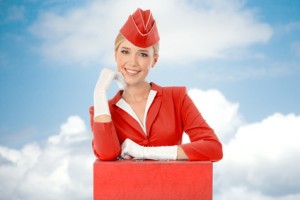 10. Studies indicate that those who sit father than 5 rows away from an exit are less likely to successfully exit an airplane during an emergency.
11. A pilot must have 20/20 vision, with or without corrective lenses, to become a civilian airline pilot.
12. Autopilot is usually turned on during most of an airplane flight. The computer can make more precise adjustments, which leads to better fuel efficiency (except during turbulence). Autopilot is not typically used during takeoff or landing, although it is available to use.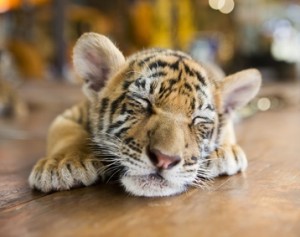 13. Research indicates that people fall in love with flight attendants at first sight more than any other professions (including restaurant servers and strippers).
14. The FAA requires that all airplanes be capable of being evacuated in 90 seconds. It takes only a minute and half for a fire to spread and engulf a plane.
15. Aircraft radar cannot detect turbulence. Turbulence can occur in clear, cloudless weather as well as in bad weather. It is the number one cause of in-flight injuries.
16. If a cabin is pressurized and an airplane door came open in midflight at a high altitude, the sudden opening could cause items and people to get sucked out. However, pressurization in the cabin and a plug-type door (a door that is bigger than the opening), makes it near impossible for even multiple people to open a door during a flight.
17. The air on airplanes is filtered by the same technology that filters air in hospitals, so while the tray table may harbor germs, the air is clean.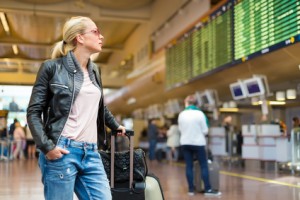 18. A woman tried to smuggle a baby tiger onto an airplane by sedating it and then placing it in a suitcase with stuffed toy tigers. However, her plan was foiled when the X-ray in the security check showed that one of the "stuffed toys" actually had bones.
19. Charles Lindbergh is arguably the most famous pilot in history. Nicknamed "Slim", "Lucky Lindy" and "The Lone Eagle", he was an author, inventor, military officer, explorer, and social activist. He was also a friend of Henry Ford, both of whom were anti-Semitic.
20. The vibrations of an airplane and the lower oxygen levels can heighten sexual arousal and lead to more intense orgasms. Those who choose to engage in sex on an airplane are said to have joined the "Mile-High Club".
---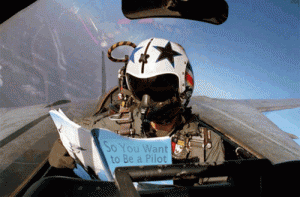 AVIATION Events
Accidents this month in U.S.A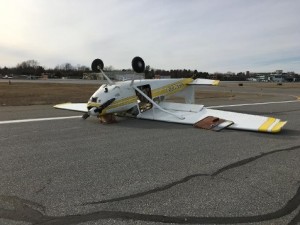 Small plane flips over due to cross-wind
A small plane tipped over while trying to take off from Burlington International Airport on March 13, in the afternoon.
Airport Director Gene Richards said the plane was hit with a strong cross wind, causing it to tip over.
A pilot and passenger were the only ones in the plane. The pilot was taken to a hospital with a possible neck injury.
The passenger was taken to a hospital by a family member.
The identities of those involved have not yet been released.
The 1975 Cessna 180 has substantial damage, officials said.
Officials were able to flip the plane right side up Sunday evening.
—————————————————————————————
Man injured after plane crash in Waushara County
One man was injured after a plane crash Saturday in Waushara County.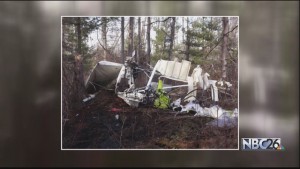 At 1:37 p.m., on March 12, the Waushara County Sheriff's Office received a call of an airplane crash in the marsh area by 21st Court in the Town of Marion.
Deputies say that first responders had a hard time getting to the location as it was about 400 yards deep in swampy area.
The pilot was found with non-life-threatening injuries and flown to Theda Clark Hospital.
The crash is under investigation.
—————————————————————————————
2 die in plane crash near Clermont subdivision

Two people died Saturday morning, March 12, when a single-engine plane crashed near a Clermont subdivision, the Clermont Police Department said.
The RV-8A plane crashed shortly before 9 a.m. in a field south of Crestridge Drive in the Skyridge Valley subdivision, east of Citrus Tower and North Ridge boulevards.
The two people aboard the plane, who weren't publicly identified, are believed to have died upon impact.
The Federal Aviation Administration and the National Transportation Safety Board were investigating the crash.
---
AVIATION Jobs
85% of aviation companies plan to hire this year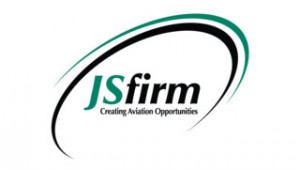 A new survey from JSfirm.com, an aviation only job website, reveals that 85% of the companies contacted said they will hire in 2016, with 76% projecting growth this year.
"It's no surprise to us that aviation professionals are in high demand", said Jeff Richards, JSfirm.com operations manager. "Regarding number of job postings, JSfirm.com experienced our best January ever".
The survey found: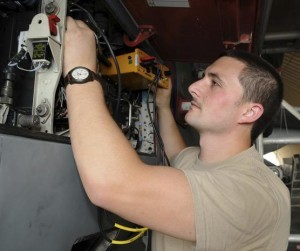 – 448 aviation companies across various sectors were surveyed;
– 85% will hire in 2016;
– 76% are projecting growth in 2016;
– Maintenance technicians, avionics and pilots are in high demand.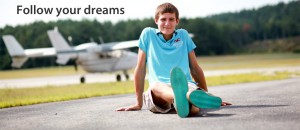 ---
VIDEO of the WEEK: Heart of AVIATION
Aviation art film captured at Flygfesten 2015, DalaJärna,
Sweden. Aviation is one of the good things in life and we have always loved Aviation. All the best!
---
While serious about flight training, we can always have a bit of fun!
General Aviation is all about having fun! Take a look at our FUN programs and don't delay: join our Flight Center today!
VIRTUAL COMBAT – WORLD WAR II – DOG FLIGHTS!
Bring your friends and make it a night out! Call ahead for availability! 708-299-8246…
Bring your combat skills and everything you know about WW2 aviation! On select nights, FSX Chicago becomes… LIVE COMBAT – AFTER DARK! A real time dog flight on virtual
skies to see who is the last one standing… or should we say… flying!
Club members have priority and reduced rates! Join us today for as little as $10/month!
For groups and parties, please call 708-299-8246!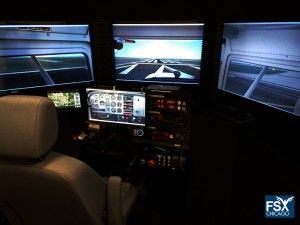 FSX Chicago Aviation Training Center Chicago
Flight Simulator Chicago
106 S Oak Park Ave, Suite 201, Oak Park, IL 60302
contact@fsxchicago.com
Call/Text (708) 299-8246 / (773) 377-5526
http://www.fsxchicago.com
http://www.chicagoflightcenter.com
---