This week: FAA Urges Airlines to Assess Lithium Battery Risks! Fuel starvation leads to forced landing! IFR Fix: Benchmarking the basics! LoPresti introduces BoomBeam for Learjets! What do you look for in a CFI?! Fly for MS returns triumphant!

---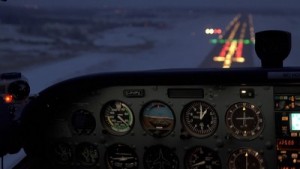 Aviation EVENTS in Chicago Area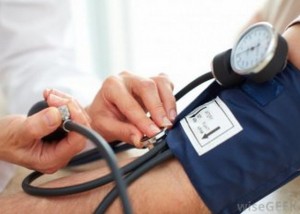 Dupage Pilot Association: Thursday, February 18 – 7:00PM
FAA Seminar – Third Class Medical
Dr Gregory L Ostrom will be discussing Age Related Medical Conditions concerning pilots and safe flying. This will be a great meeting if you have any questions concerning your medical or the proposed changes to the 3rd class medical. Hangar talk will start at 7:00PM with the formal meeting at 7:30PM. Please mark your calendars and also register at if you would like to receive Wings credit at this link on FAAsafety.go
Address: 31W775 North Ave, West Chicago, IL 60185
For more information, visit https://www.faasafety.gov/SPANS/event_details.aspx?eid=66950&caller=/SPANS/events/EventList.aspx?zip=60185&rad=10
FSX Chicago SAFETY FIRST: Friday, February 19 – 6:00PM
Leading real causes of GA Accidents. Be present here, not in statistics!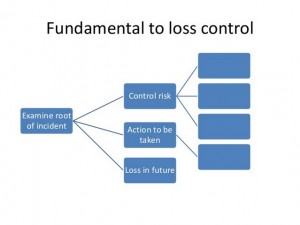 Come join an open forum to discuss the real causes of General Aviation Accidents. Our seminar will uncover the human factor and provide suggestions on how to better manage ourselves as pilots. Accident case discussion and if time allows it, Simulator recreation of events where participants take control.
Seating is limited. RSPV by replying to fsxchicago@gmail.com or call/text 708-299-8246.
Access to this seminar is free for members, $25 otherwise. Time: 2-3 hours.
Address: 106 S. Oak Park Ave, Suite 201-202, Oak Park, IL 60302.
NEW Aviation Media Launched: CHICAGO FLIGHT CENTER.COM
We've rolled out a new platform for aviation news and articles!

A wealth of aviation articles, opinions and information is being published on what we hope will polarize more interest towards General Aviation in Chicago Area! Visitwww.chicagoflightcenter.com and bookmark it on your device! Join us by becoming and editor! You can also follow CFC on Facebook : https://www.facebook.com/fsxchicagoflight/with updates and local and national news and trends in aviation.
More information at 708-299-8246.
LIVE Webinar: Examining the Loss of Control Accident
Topic: Avoiding the Loss-of-Control Accident by Learning from the Mistakes of Others
On Thursday, February 25, 2016 at 21:00 Eastern Standard Time (18:00 PST, 19:00 MST, 20:00 CST, 16:00 HST, 17:00 AKST,19:00 AZST, 02:00 GMT)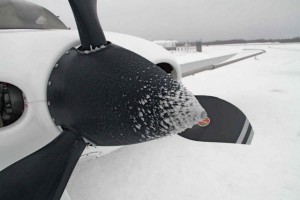 Dealing with inflight ICING and other Winter Hazards
Topic: Winter flying and Icing Hazards
On Wednesday, February 24, 2016 at 19:00 Central Standard Time
Location: Crowne Plaza Northbrook
2875 N Milwaukee Avenue
Know Before You Fly Webinar


On Wednesday, February 24, 2016, 03:00-04:00 PM
Discussion topics will include: Registering your drone, Explanation of FAA requirements, Insuring your drone,
Drone use for recreational versus commercial purposes, Where drones can legally be flown?
Who should attend?
– Recreational drone users.
– Anyone interested in operating drones,
– Those looking to use drones for business,
– Retailers interested in selling drones.
We will also be using highlights from the webinar to develop a brief training video for retail employees in stores that sell drones. This will cover all the pertinent guidelines a retail employee should inform a consumer on before purchase.
If you have aviation materials, editorial materials, opinion and/or aviation facts you would like to suggest, please email fsxchicago@gmail.com!
---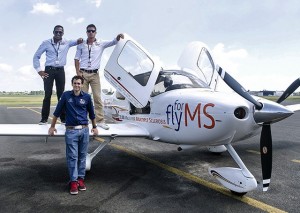 Aviation NEWS
Fly for MS returns triumphant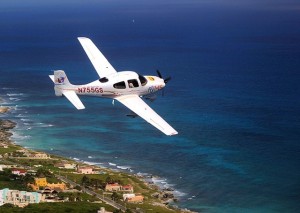 Dozens of multiple sclerosis patients in Mexico City welcomed pilots Tomas Vykruta, Fouad Ahmed, and Santiago Pesce during a stop on their South and Central America circumnavigation for multiple sclerosis awareness.
A dead alternator, a broken starter, an overheating engine, no magnetic course information, and a non-functioning autopilot would be enough to stop most pilots considering a long cross-country flight. Add in searing temperatures, drenching downpours, hordes of mosquitos, and suspicions of drug smuggling, and the journey sounds like a recipe for disaster.
Turning around wasn't an option for New York-based pilots Tomas Vykruta and Fouad Ahmed, who launched in Vykruta's Avidyne-equipped Cirrus SR22 G2 in November for a two-month multiple sclerosis awareness mission flying through South and Latin America. Uruguayan pilot Santiago Pesce, 22, whose mother has multiple sclerosis, joined the crew during a stopover in Montevideo.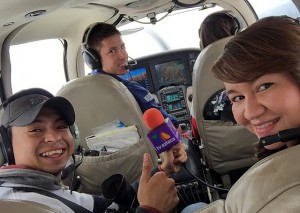 An early morning snow storm greeted the weary pilots upon their return to Republic Airport in Farmingdale, New York, Feb 3, when they happily claimed success for their 20,000-mile flight.
Balancing their mechanical challenges with the expectations of dignitaries and patients waiting to greet them, some of whom traveled hundreds of miles, was at the forefront of the pilots' minds, adding additional pressure.
Multiple sclerosis patients have a warm welcome in Peru for the Fly for MS team. The pilots stopped in 25 cities, inviting journalists to capture moments of liberty for multiple sclerosis patients experiencing the joy of general aviation for the first time. They scheduled five to 10 flights per day at stops along the seaboards and relied on ingenuity, resources, and some good luck to keep things moving.
Asunción, Paraguay, was the hottest place the pilots visited. South of the equator, the December visit coincided with the dog days of summer and hot sirocco winds.
That's when the aircraft's alternator decided the heat was too searing to function.
The expedition almost halted after the pilots landed in Mendoza, Argentina, with minimum fuel and a cloud of mosquitoes descending on the ramp. They were detained while the aircraft received a "very, very thorough search".
Between Paraguay and Peru, the SR22's autopilot took a break for the remainder of the trip but the pilots handled the equipment failure in stride.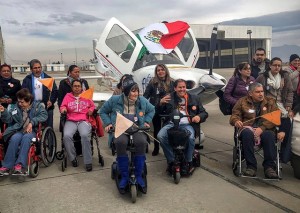 The approaching Andes Mountains presented the pilots with a geographical hurdle they weren't quite prepared for. The pilots left at dawn under VFR conditions to tackle the Andes.
After surviving South America, the next challenge was Central America and Mexico.
By the time they made it to Mexico City, the starter labored to crank the 310-horsepower Continental to life. Sometimes the starter pinion would spin and engage the engine and other times it would spin without moving a blade.
The pilots split up to call all the local Mexico City flight schools and check on replacement aircraft for the short familiarization hops. They quickly found that all the rental aircraft were booked for lessons. The mission was falling apart with more than 60 multiple sclerosis patients waiting to experience freedom from the bonds of their wheelchairs.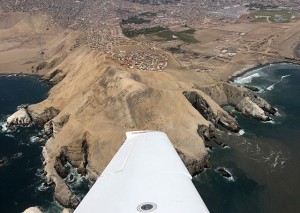 The team had an impressive setup on the ramp with the white Fly for MS Cirrus flanked by a pair of Cessnas.
Guatemala was a highlight for Vykruta. He piloted the Cirrus past an active volcano, mindful of the smoke belching from its crown and the hazardous ash.
The trip raised awareness for multiple sclerosis and donations covered the roughly $60,000 to $65,000 cost of the excursion. They have about $10,000 left over for future projects and archival of the thousands of images and lifetime memories, said Vykruta.
The pilots said the attention they received in South America was extraordinary, but it wasn't practical to sustain.
Photos courtesy of FlyforMS.org (http://www.aopa.org/)
---
Aviation SAFETY
FAA Urges Airlines to Assess Lithium Battery Risks
The Federal Aviation Administration (FAA) issued a safety alert to US and foreign commercial passenger and cargo airlines, urging them to conduct a safety risk assessment to manage the risks associated with transporting lithium batteries as cargo.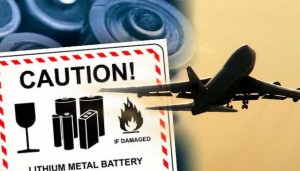 The FAA also is issuing guidance to its own inspectors to help them determine whether the airlines have adequately assessed the risk of handling and carrying lithium batteries as cargo.
FAA battery fire testing has highlighted the potential risk of a catastrophic aircraft loss due to damage resulting from a lithium battery fire or explosion. Current cargo fire suppression systems cannot effectively control a lithium battery fire. As a result of those tests, the I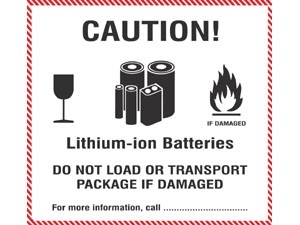 nternational Civil Aviation Organization (ICAO) and aircraft manufacturers Boeing and Airbus have advised airlines about the dangers associated with carrying lithium batteries as cargo and also have encouraged them to conduct safety risk assessments.
Hazardous materials rules currently ban passenger airlines from carrying lithium-metal batteries as cargo. In addition, a number of large commercial passenger airlines have decided voluntarily not to carry rechargeable, lithium-ion batteries. The safety risk assessment process is designed to identify and mitigate risks for the airlines that still carry lithium batteries and to help those that don't carry them from inadvertently accepting them for transport.
The FAA's Safety Alert For Operators (SAFO) (PDF) encourages airlines that previously conducted safety assessments to reevaluate them in light of new evidence from the agency's recent lithium battery fire tests.
---
NEWS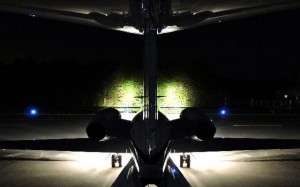 LoPresti introduces BoomBeam for Learjets
LoPresti Aviation has introduced the BoomBeam HID light kit for Learjet 45 and 75.
"The Lear 45 system uses our latest technology 85 watt ballast and our newest generation of light reflectors", said David LoPresti, vice president. "You can add our lights to just the taxi position or landing/recognition "belly lights" or install both systems".
"To help make the Lear 45 systems as popular as we could, we spent a lot of time fine tuning the optics and making the systems easy to install", added Curt LoPresti, president. "We developed an installation method for the taxi light that makes installing the ballast and cabling as simple as possible. Even the reflector/lamp assembly is pre-installed on the the landing gear mounting bracket. The belly lights were a tough one, but we have the components sized so they install via the access panels without the need to remove the forward fairing".
The Learjet 45 Landing/recognition light system comes with a pair of dual light arrays, cabling, ballast packs and mounting hardware.

The Learjet 45 taxi light system comes with a pair of high performance taxi lights with mounting bracket pre installed, cabling, ballasts and mounting hardware.
http://generalaviationnews.com/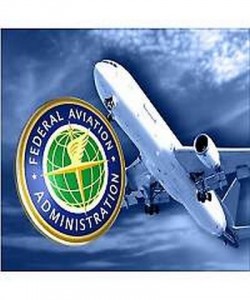 FAA proposes $455k civil penalty against DHL
The FAA has proposed seven civil penalties amounting to $455,000 against cargo airline DHL Express for allegedly violating hazardous materials regulations.
The regulator alleged that the Florida-based carrier accepted cargos that were not sufficiently prepared for air transportation while failing to ensure its staff had received compulsory hazardous materials training.
According to the FAA, the incidents allegedly took place from December 2013 to September 2014 and all shipments were discovered during inspections at the DHL Express package sorting facility in Kentucky.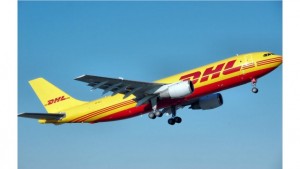 DHL Express has asked to meet with the FAA to discuss the cases.
---
Aviation TECHNOLOGY
GEE Wins Best Wireless IFE System at Aircraft Interiors Show
Global Eagle Entertainment Inc., (GEE) a worldwide provider of aircraft connectivity systems, operations solutions and media content to the travel industry, won the award for innovation in a wireless IFE system at the HMG Inflight Magazine Awards which took place during the Aircraft Interiors Middle East show in Dubai in February.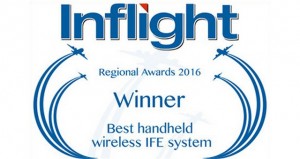 GEE's Airtime was recognized as the Best Wireless IFE system for a carrier. The system, a turn-key solution for airlines, offers a fully customizable wireless inflight entertainment experience delivered directly to passengers' preferred devices. Airtime is operating on nearly 700 aircraft worldwide, supercharging the inflight experience of 40+ million passengers annually.
In addition, Global Eagle was also accredited for multiple awards granted to airline partners. Partners include Etihad Airways for Best Airline IFEC provider for the Middle East, flydubai as Airline of the Year for service and innovation, and Qatar Airways – ORYX ONE for Middle East Content Innovation.
http://finance.yahoo.com/news/
---
Learn From The Past! It's all about those instruments!
Metro incident highlights importance of pre-flight checks
An incident where a Fairchild SA227 Metro IIIl had to return to Brisbane due to problems with its instrument displays has highlighted the importance of thorough pre-flight checks to ensure the cockpit is correctly configured.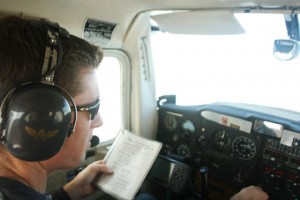 The Australian Transport Safety Bureau says the "navigation incident" occurred on 3 September 2014 at around 02:15 local time. It involved a Toll Priority-operated Metroliner, registered VH-UUO, which was operating a freight service between Brisbane and Bankstown with a single pilot.
After takeoff, at around 200ft above ground level, the pilot noticed that the horizontal situation indicator (HSI) showed that the aircraft was turning right, despite maintaining runway direction. The pilot reported that the attitude indicator (AI) oscillated between showing nose up and nose down altitude.
At around 1,600ft above ground level, he advised air traffic control that the aircraft was experiencing a "minor problem with heading" and would return to Brisbane. Using the copilot's attitude and horizontal situation indicators, and with no visual cues available, he was able to turn back to Brisbane's runway 19, landing safely at around 150kg above the type's maximum landing weight.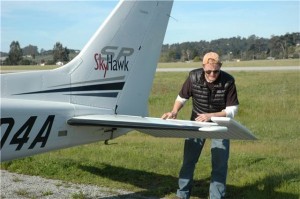 The ATSB found that the pilot had configured the cockpit incorrectly prior to taxiing, with the left gyro slaving switch set to "free" instead of "slave" mode. This resulted in the HSI indicating around 50 degrees left of the actual heading before the flight. The AI is thought to have intermittently malfunctioned after take-off, and the pilot became distracted by the two erroneous instruments, although he was able to land safely back at Brisbane.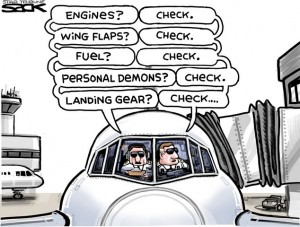 Since the incident, Toll Priority has developed a simulator exercise to familiarise its pilots with operating the aircraft in the event of limited instrument operations, as well as troubleshooting.
"This incident highlights the importance of completing pre-flight checks and ensuring the cockpit is correctly configured prior to taxiing", the Bureau adds. "Particularly when operating at night or into instrument meteorological conditions, it is imperative to verify all reference instruments are indicating correctly".
---
Aviation Trivia: Did You Know?
15 Interesting and fun aviation facts
Look up the hash tag #avgeek on Twitter or Instragram and you'll see that there's a world filled with airline and aviation enthusiasts. Call it a hobby, an obsession or anything in between, but this is one interest group whose reach has swelled beyond the borders for a global reach.
Now for our confession. We're #avgeek. Total aviation nerds and love any sort of fun or amazing fact.
So we compiled some interesting and different aviation fast facts that you may not have heard before.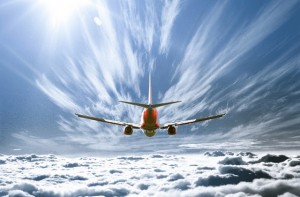 Did You Know?
– KLM is the world's oldest airline, established in 1919?
– Qantas is the world's second oldest airline, established in 1920?
– In 1987 American Airlines saved $40,000 by removing 1 olive from each salad served in first class?
– An aircraft takes off or lands every 37 seconds at Chicago O'Hare's International Airport?
– Singapore Airlines spends approximately $700 million on food every year and $16 million on wine?
– Travelling by air can shed up to 1.5 litres of water from the body during an average 3 hour flight?

– JFK Airport in New York was originally named Idlewild Airport?
– Lufthansa is the world's largest purchaser of caviar, buying over 10 tons per year?
– The internet and on-line check-in was first introduced by Alaska Airlines in 1999?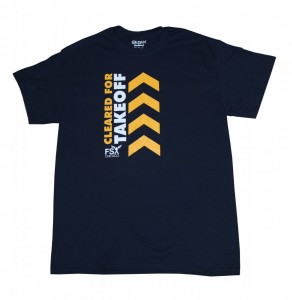 – Total electricity capacity of a 747-8 can power up to 480,000 32 inch flat screen TVs?
– 70% of aircraft today are over 70% more fuel-efficient per seat kilometre than jets in the 1960s?
– Sydney to Dallas on Qantas A380 is the world's longest flight by distance?
– By American Airlines switching a pilots paper manuals to iPad they will save $1.2 million in fuel?
– In the USA, over two million passengers board over 30,000 flights each day?
– About 1/3 of your taste buds are numbed while flying? Maybe that meal was not bland after all?
---
Aviation TECHNOLOGY
Mooney introduces new Acclaim, Ovation models
Mooney has upgraded its top-of-the line M20 Acclaim and Ovation models with new features that include a left-side door and keypad flight management system (FMS).
The pilot's-side door is something Mooney customers have sought for years, and the keypad FMS for the Garmin G1000 avionics suite matches advancements in other high-end singles.
The redesigned airframes are called the M20V Acclaim Ultra and the M20U Ovation Ultra.
In keeping with Mooney tradition, the new airplanes retain their speed. The turbo-charged Acclaim has a top speed of 242 knots true at altitude, the fastest FAA-certified piston single in production. The normally aspirated Ovation has a top speed in the mid-190-knot range.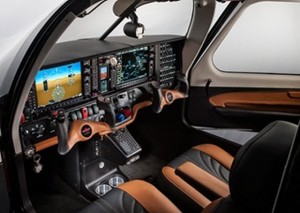 Mooney showed off the changes at a rollout event in Texas on February 10.
The Ultra airframes use a composite shell that covers the steel tube roll cage that surrounds the cabin. The doors have been extended four inches in length to make it easier to climb in and out of the rear seats, and larger windows offer better visibility.
The keypad FMS is meant to simplify data entry, a Mid-Continent all-in-one standby gauge has been added, and the flap, trim, and landing gear switches have been moved for better ergonomics.
Mooney is yet to announce prices for the upgraded airplanes.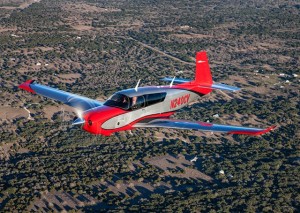 M20V Acclaim Ultra Specs:
– General: Seats – 4, Landing Gear – Retractable, Avionics – Garmin G1000.
– Performance: Takeoff distance – 2,100 ft, Landing distance – 2,650 ft, Maimum rate of climb – 1,375 fpm, Maximum operating altitude – 25,000 ft, Maximum cruising speed – 242 ktas, Range – Standard fuel (89 gal) – 700 nm, Range – Long-range fuel (100 gal) – 830 nm, Long range cruising speed – 175 ktas, Range – Standard fuel (89 gal) – 1,100 nm, Range – Long-range fuel (100 gal) – 1,275 nm.
– Propulsion: Engine – Continental TSIO-550-G, Horsepower – 280 hp, Engine TBO – 2,200 hrs, Propeller – Hartzell Scimitar Three-Blade.
– Dimensions: Wingspan – 36 ft 6 in, Length – 26 ft 8 in, Tail height – 8 ft 4 in, Cabin width – 43.5 in
– Weight: Typical useful load – 1,000 lbs, Maximum ramp weight – 3,380 lbs, Maximum takeoff weight – 3,368 lbs.
---

UAVs
FAA Updates DC-Area Unmanned Aircraft Procedures
The Federal Aviation Administration (FAA) is updating its conditions for flying unmanned aircraft in the area between 15 and 30 miles from Washington, DC to clarify differences for various types of unmanned aircraft.
As of February 10, the operating procedures will allow model aircraft, commercial and public users to operate in the outer ring of the Special Flight Rules Area (SFRA) under specific conditions.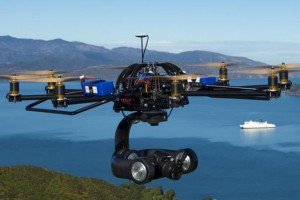 The SFRA rule still prohibits unmanned aircraft operations within 15 miles of Washington, DC in the Flight Restricted Zone without specific FAA authorization.
Under the new procedures, hobbyists and recreational unmanned aircraft operators can fly aircraft that weigh less than 55 lbs. (including any attachments such as a camera) in the area between 15 and 30 miles of Washington, DC if the aircraft are registered and marked, and they follow specific operating conditions. The operating conditions require them to fly 400 feet or lower above the ground, stay in the operator's line of sight, only fly in clear conditions, and avoid other aircraft.
If hobbyists intend to operate within five miles of an airport or heliport, the new procedures also require them to notify the airport, heliport and air traffic control tower, if there is one, before operating.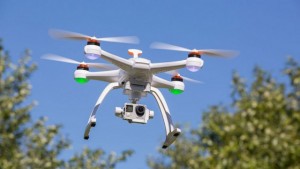 Commercial and other non-model aircraft operators must register and mark their unmanned aircraft, must have an exemption and comply with it, and must notify the FAA an hour before operating to provide specific flight information.
Public operators, such as federal, state or local governments, must also register and mark their aircraft, must have the appropriate FAA authorization to operate, and must complete the same one-hour notification before operating.

https://www.faa.gov/uas/model_aircraft/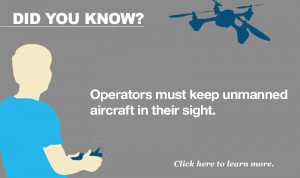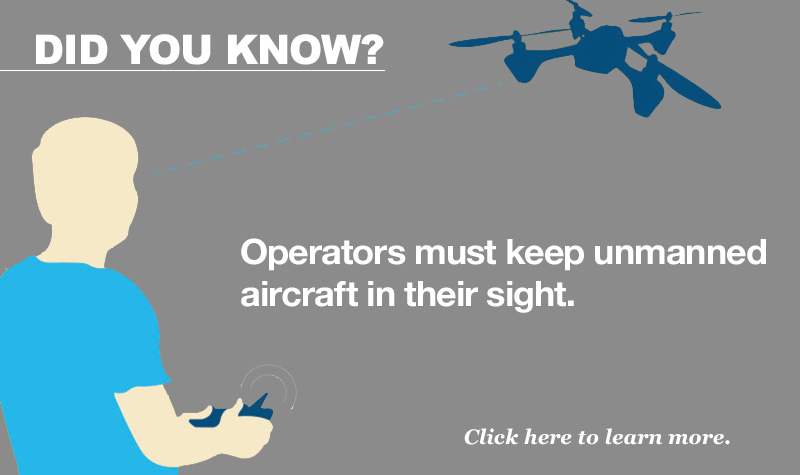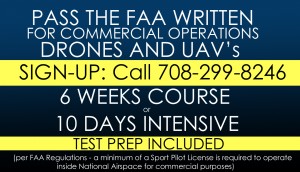 ---
Aviation SAFETY
Fuel starvation leads to forced landing
This February 2014 accident report is provided by the National Transportation Safety Board. Published as an educational tool, it is intended to help pilots learn from the misfortunes of others.
The pilot stated that, before the flight, he conducted a preflight inspection but that he did not verify the fuel level in each fuel tank of the Beech A45.
During the initial climb, the engine lost power, and he then performed a 180° turn toward a field adjacent to the runway in Hollister, Calif. About halfway through the turn, he realized that insufficient altitude existed to complete the turn, and he subsequently initiated a forced landing on a road.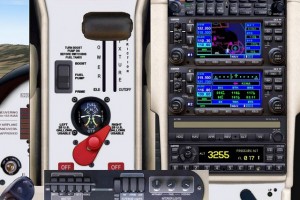 The airplane landed hard, which resulted in substantial damage to the fuselage and wings and one serious injury.
Wreckage recovery personnel reported that they removed less than two gallons of fuel from the left wing fuel tank and more than 10 gallons of fuel from the right wing fuel tank.
The fuel selector was found positioned to the left wing fuel tank.
The NTSB determined the probable cause as the total loss of engine power during initial climb due to fuel starvation and the pilot's inadequate preflight inspection and improper fuel management.
---
Pilot STORIES: CFI's
What do you look for in a CFI?
During the course of my travels I often think back to what I had to do to get in my current seat. Flying across the Atlantic to destinations far and wide wasn't my first flying job, and it may not be my last. I've had the opportunity to fly all kinds of aircraft – from small Cessnas to large Boeings.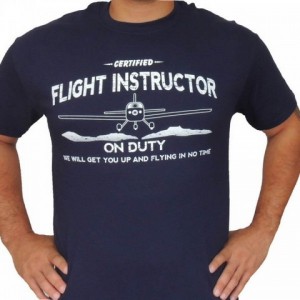 I also instructed for about 2,000 hours.
While some pilots have instructed more, others less, one thing is a common denominator – some instructors are great while others barely make the grade! I haven't personally instructed in many years but I still keep my CFI current in case I need it again; indeed, it's a lot easier to keep it current than it is to get the rating again!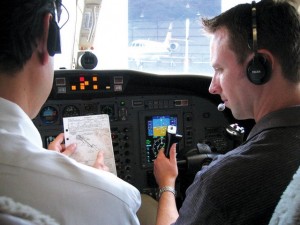 Many pilots at my airline who work in the training department keep their CFIs current as well. For those pilots who like to teach I think it is a natural gravitation to end up in the training department of an airline. After all, an airplane is an airplane and the student's learning is influenced mostly by their instructor's ability to convey key learning points (and the student showing up prepared).
http://www.airlinepilotstories.com/
---
Instrument Flight Rules:
Benchmarking the basics
Is your instrument flying based on a good foundation? Complex procedures require a solid basis in the fundamentals. That means practicing—and not just on clear, calm days. Practice should instill confidence that you can control your aircraft to the standards implied by your rating under the turbulent or gusty conditions you would expect to encounter on a challenging weather flight.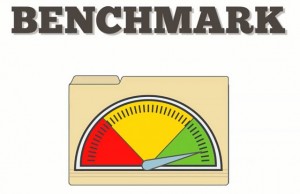 You can't keep up with the demands of course intercepts, nailing altitudes, and anticipating the next step in an instrument approach procedure if your basics are sloppy, or if the radar controller is wondering whether you are established on the localizer.
Practicing level flight, standard-rate turns, and constant-airspeed climbs and descents (with and without a partial panel) isn't instantly gratifying like completing an ILS approach or a tricky non-precision procedure, but it will pay bigger dividends. That is recognized in the practical test standards.
To review from the PTS, "The FAA has stressed that it is imperative for instrument pilots to acquire and maintain adequate in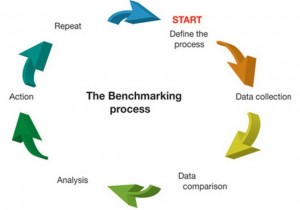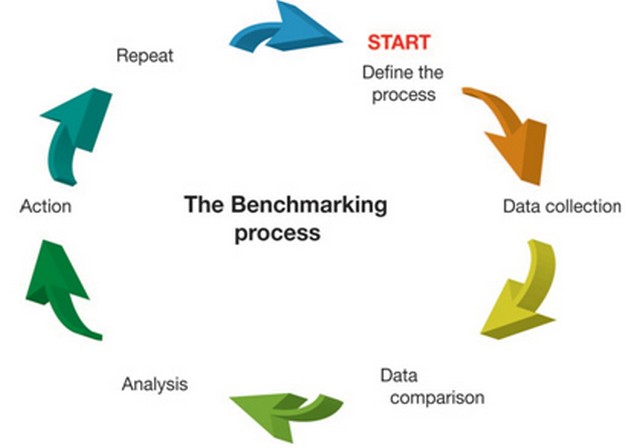 strument skills and that they be capable of performing instrument flight with the use of the backup systems installed in the aircraft. Many light aircraft operated in IMC are not equipped with dual, independent, gyroscopic heading and/or attitude indicators and in many cases are equipped with only a single vacuum source. Technically advanced aircraft may be equipped with backup flight instruments or an additional electronic flight display that is not located directly in front of the pilot".
The unintended consequences of poor basic instrument flying can be considered distractions, because they rob you of the time you need to keep up with the situation.
Practicing staying undistracted is easier than you think. According to one FAA designated pilot examiner, creating distractions on a checkride is often unnecessary because there are so many real ones.
---
Aviation NEWS
Fuel van without driver strikes plane at Boston airport
A fuel van has struck a plane at Boston's Logan airport, damaging the jet but causing no injuries to the passengers.
Authorities say the van, which did not have a driver, struck a Tampa, Florida-bound JetBlue plane near a gate at about 6:45 am Friday. A spokeswoman for the Massachusetts Port Authority, which runs the airport, says the van ran into a wing.
Passenger Chaz Hallock tells WCVB-TV that he felt the plane shake, and then looked out the window and saw people chasing the van.
Passengers were taken off and the plane was taken out of service. Exactly what happened remains under investigation.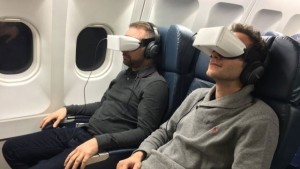 French airline tests immersive in-flight headsets that help flyers forget they're in a flying metal tube
A French start-up company has come up with a solution they believe will help flyers temporarily forget that they're stuck in metal tube, 35,000 feet in the air, thanks to a headset that offers an immersive 3D cinematic experience.
Last week, XL Airways France became the first carrier to trial SkyTheater headsets.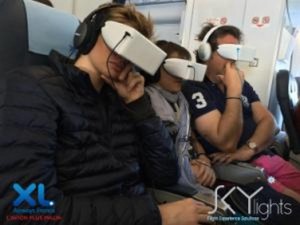 Despite appearances, the headset created by French start-up Skylights, is not a virtual reality device.
Instead, the device works on a fixed screen and is designed to reproduce the cinematic experience in both 2D and 3D options. Users are immersed wholly in the movie-watching experience thanks to wraparound headsets that block out their surroundings, if only temporarily.
Not only are the headsets designed to help flyers forget they're 35,000 feet in the air, they could also come in handy on no-frills airlines, fleets which are often composed of older aircraft and conspicuously missing seatback screens.
---
FAR/AIM and REGS
Private Pilot – Night flying exceptions
(a) Subject to the limitations of paragraph (b) of this section, a person is not required to comply with the night flight training requirements of this subpart if the person receives flight training in and resides in the State of Alaska.
(b) A person who receives flight training in and resides in the State of Alaska but does not meet the night flight training requirements of this section:
(1) May be issued a pilot certificate with a limitation "Night flying prohibited"; and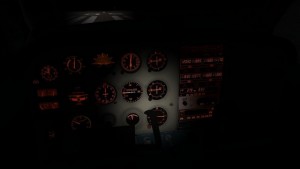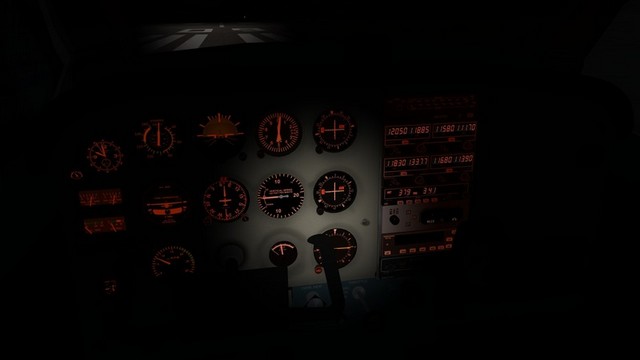 (2) Must comply with the appropriate night flight training requirements of this subpart within the 12-calendar-month period after the issuance of the pilot certificate. At the end of that period, the certificate will become invalid for use until the person complies with the appropriate night training requirements of this subpart. The person may have the "Night flying prohibited" limitation removed if the person-
(i) Accomplishes the appropriate night flight training requirements of this subpart; and
(ii) Presents to an examiner a logbook or training record endorsement from an authorized instructor that verifies accomplishment of the appropriate night flight training requirements of this subpart.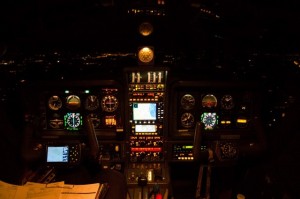 (c) A person who does not meet the night flying requirements in §61.109(d)(2), (i)(2), or (j)(2) may be issued a private pilot certificate with the limitation "Night flying prohibited". This limitation may be removed by an examiner if the holder complies with the requirements of §61.109(d)(2), (i)(2), or (j)(2), as appropriate.
(1) The aircraft is a powered parachute or a weight-shift-control aircraft;
(2) The person has at least 100 hours of pilot-in-command time in the category and class of aircraft flown; and
(3) The person is familiar with the processes and procedures applicable to the conduct of production flight testing, to include operations conducted under a special flight permit and any associated operating limitations.
---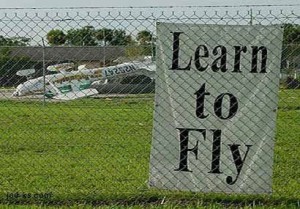 Latest incidents:
Recent Accidents in Aviation in the US:
Plane crashes off Panhandle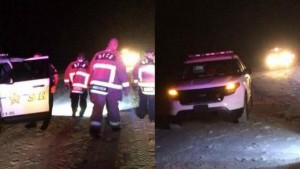 Search crews recovered two bodies late Thursday after a plane crashed in the Gulf of Mexico off the Florida Panhandle, law enforcement officials said.
The man and woman are believed to have been the only people on board the Piper Archer aircraft, which was registered in Texas, according to a news release from the Okaloosa County Sheriff's Office.
Federal Aviation Administration investigators were working to determine the cause of the crash, according to the news release.
The plane was reported overdue by the Destin airport Thursday evening. Dispatchers later received a 911 call from a man who reported seeing a small prop plane go down near Henderson Beach, the sheriff's office said.
Search crews found the body of the woman in the water around 9 pm and the body of the man about 45 minutes later, according to the sheriff's office. Authorities have not released their names or hometowns.
Searchers also recovered personal items and aircraft debris from the crash in the water and on the beach, the officials said.
Small plane crashes in California killing sheriff's deputy, pilot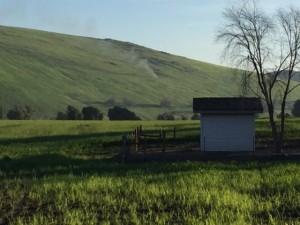 A sheriff's deputy and a civilian pilot assisting in the arrest of a California man were killed when their small plane crashed on February 10.
Tulare County Sheriff Mike Boudreaux confirmed Deputy Scott Ballantyne and pilot James Chavez when the single-engine, two-seater plane crashed and burst into flames after hitting the side of a mountain near Springville.
The Tulare County aircraft was leaving an area near Springville after assisting deputies in the arrest of a suspect who had brandished a weapon when the plane crashed, Boudreaux said.
A distress call was not sent out and the parachutes the plane was outfitted with didn't deploy, he said, adding that it was too early to know what caused the plane crash.
The FAA investigators inspected the crash site and assisted local authorities with the probe.
The plane crashed near Eagle Feather Trading Post and Highway 190, which was closed for several hours, and several witnesses called authorities to report smoke billowing from a hillside.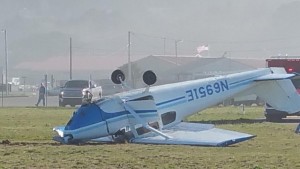 No injuries in Gold Beach plane crash
A Cessna crashed at the Gold Beach Airport on the morning of February 8 but no injuries were reported, according to officials.
A witness says the plane slide about 50 feet, flipping it upside down after it came in to land too low.
Two people were on the plane, but officials say they walked away from the crash.
The airport was closed for 20 minutes following the crash.
---
Aviation TRAINING
Combined Commercial and CFI syllabus available as free download
ASA's new Combined Commercial and Flight Instructor Syllabus is now available as a free download.
The syllabus covers all necessary flight proficiency skills a pilot needs to meet the requirements for an initial commercial pilot certificate and an initial flight instructor certificate, with an airplane category and single-engine land class rating.
Author Arlynn McMahon developed this combined program, which eliminates the overload of facing two separate, exhaustive training programs resulting in a more efficient use of time, energy, and money.
For an industry coping with yet another shortage of flight instructors, this combined approach is a fast-track for pilots who would love the opportunity to share their passion and experience with others, ASA officials note.
---
FSX Chicago – Video of the week
Pilot Survives Unreal Plane Crash!
This pilot was forced to make an emergency landing when something suddenly stopped working. What started out as a smooth descent, quickly turned into a gnarly crash!
---
General Aviation is all about having fun! Take a look at our FUN programs and don't delay: join our Flight Center today!
VIRTUAL COMBAT – WORLD WAR II – DOG FLIGHTS!
Bring your friends and make it a night out! Call ahead for availability! 708-299-8246
Bring your combat skills and everything you know about WW2 aviation! On select nights,FSX Chicago becomes: LIVE COMBAT – AFTER DARK ! A real time dog flight on virtual skies to see who is the last one standing… or should we say… flying!
Club members have priority and reduced rates! Join us today for as little as $10/month for participating in Dog-Fights Events!
Please call 708-299-8246 for more info.
---
FSX Chicago – Aviation Training Center Chicago – Chicago Flight Simulator
106 S Oak Park Ave, Suite 201, Oak Park, IL 60302
Call/Text (708) 299-8246 / (773) 377-5526
http://www.chicagoflightcenter.com